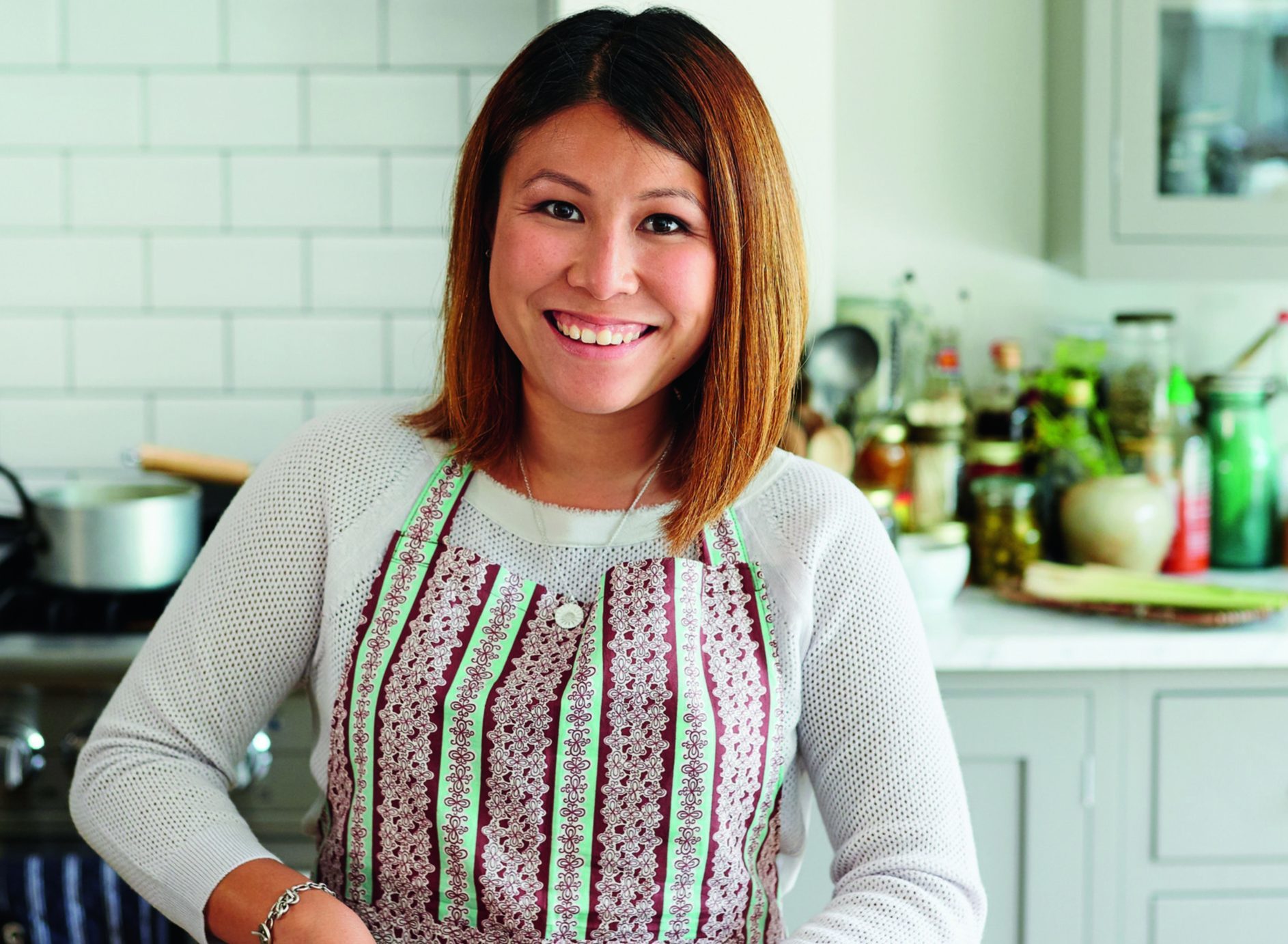 Ping Coombes is no stranger to whipping up feasts for crowds – but at home, she happily admits to cutting corners like the rest of us. The MasterChef champ tells Gemma Dunn why we should all be a bit more realistic in the kitchen.
"I'm flying to Madrid tomorrow and I have a million and one things to do," Ping Coombes whispers down the phone, giggling at her hectic schedule. "And I've just moved house so I am surrounded by boxes. It's madness."
But for the MasterChef champion – who has spent the past two years since winning the 2014 series in somewhat of a whirlwind – packing up a few belongings shouldn't break a sweat.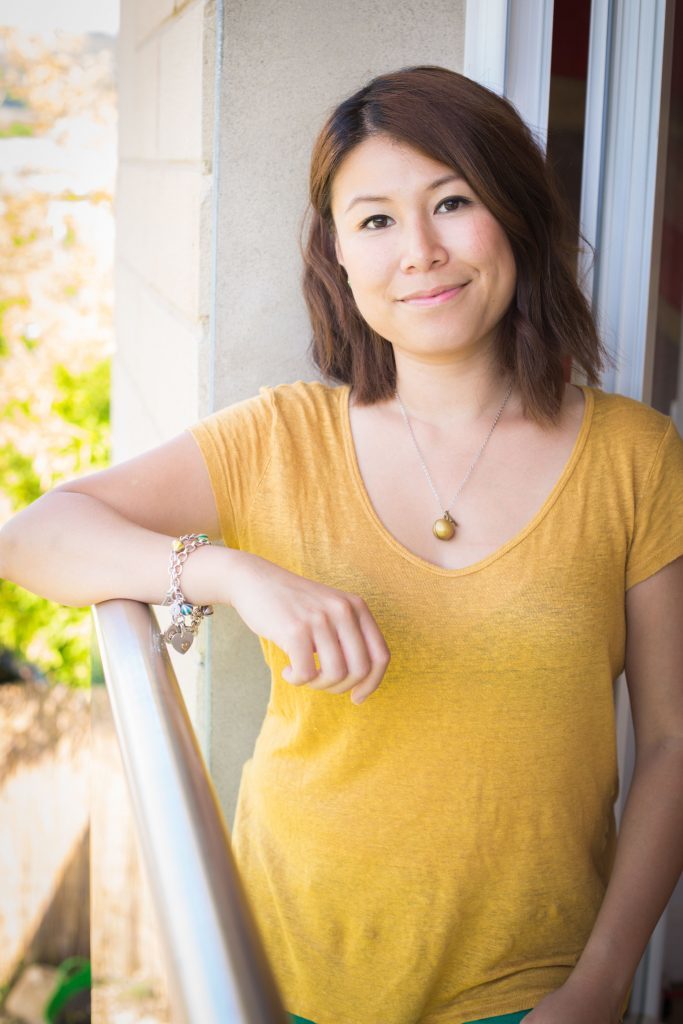 Ping, now in her mid-30s, has gone on to "spread the word" as global ambassador for her native Malaysian cuisine; cooked up a storm up at food festivals around the world, and landed her debut cookery book, the eye-poppingly bright and brilliant Malaysia: Recipes From A Family Kitchen.
"No one really tells you what's going to happen, because everything is so hush-hush," she says of her crowning moment on the hit BBC cooking show. "The next day, I had interviews back-to-back and since then, I haven't stopped.
"But I'm very lucky," she quickly adds. "It just shows how accepting the British are of new cuisines."
Malaysian food – a fusion of Chinese, Malay and Indian tastes – has long been a hidden jewel of South-East Asian cuisine, and growing up in Malaysia's vibrant city of Ipoh, Coombes distinctly recalls a world that revolved around shedloads of the stuff.
"We had big gatherings," she recalls, mimicking the mealtime call 'Sek fan la!' – meaning 'Come and eat'. "As children, we would always sit down with my mum and dad to eat as a family, and that's been ingrained in me."
And having dedicated her book to her family (flip open the first page and a passage beneath a childhood photo of Ping and her mother reads: 'Food has the power to create and evoke memories'), it's a tradition she's keen to uphold.
"Even though my husband [Andrew] and I may not eat with my daughter [Alexa], because she eats early, we'll always sit with her to enjoy the meal together, so that she understands mealtimes.
"We don't have things like iPads [at the table], because we want her to enjoy the food as a family."
Yet while she remains heavily inspired by her upbringing, Ping claims she was eager to adapt her collection of 100 recipes – including such delights as chilli crab and caramel pork belly – to "fit in with life in the UK."
"I simplify a lot of the recipes but still retain the flavour," she says, reeling off the major supermarkets that now stock shelves of Malaysian products.
"People want to try a foreign cuisine, but to cook it, it needs to be simple and delicious. That's the inspiration behind it; my travels, my childhood, and when I moved to the UK for university 17 years ago… It's what I have developed in my kitchen and my mum's kitchen."
Ping still hosts supper clubs and pop-ups in the South West, where she resides with her family, and heads up her popular online hub Ping's Pantry.
"I'm doing more private cooking classes and consulting (she's consultant chef for Chi Kitchen in Birmingham), and eventually we want to open our own restaurant," she enthuses. "It's good to be busy; I'm not complaining!"
Does she ever struggle spinning so many plates, though?
"We cook most of our food from scratch, but I do have cheat ingredients in my fridge," she confesses of her home life. "It's impossible to expect people with a busy lifestyle to do everything; I want people to be a bit more realistic."
Her Instagram account, she says, gives people a sense of "what I do and what my everyday life is".
"I am keen to show a chef's life isn't a rosy as people think," she finishes, grinning. "Sometimes I can have microwavable rice, and it's absolutely fine!"
Here are three of Ping's recipes to try for yourself…
:: PRAWN CHA KEOW TEOW / STIR-FRIED FLAT RICE NOODLES WITH PRAWNS
(Serves 4)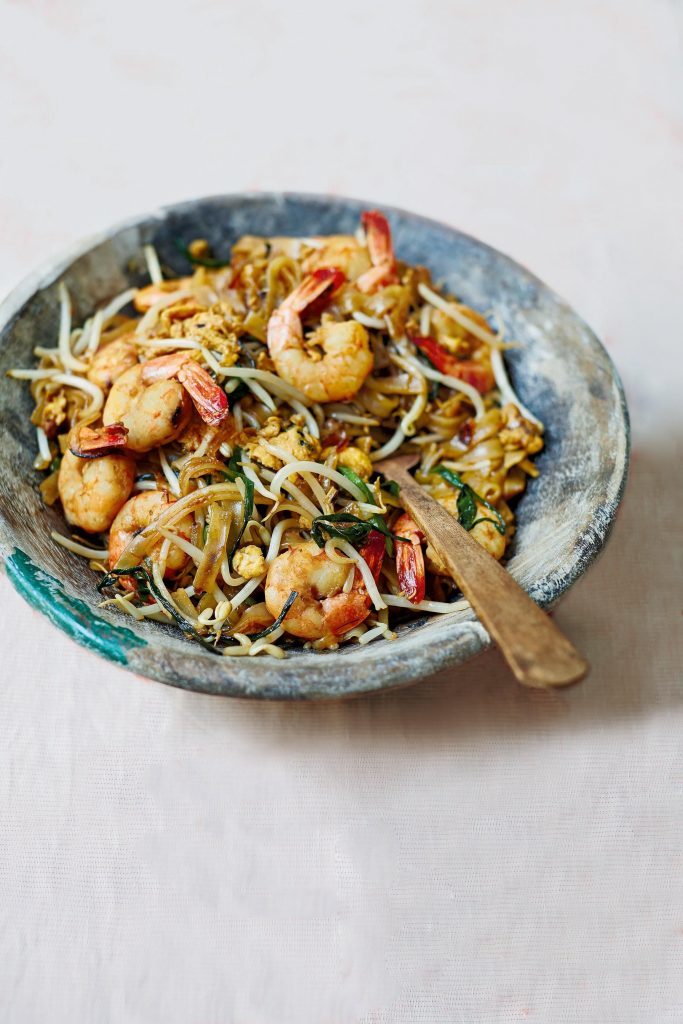 200g flat rice noodles
2tbsp vegetable oil, plus extra for drizzling
1 onion, thickly sliced
1 garlic clove, finely chopped
4-6 garlic chives, sliced into batons (or normal chives if you can't find them)
200g raw shelled king prawns
2 free-range eggs, beaten
2tbsp sweet soy sauce
2tbsp light soy sauce
1tbsp dark soy sauce (optional)
180g bean sprouts
Bring a saucepan of water to the boil and cook the noodles for about 10 minutes, or until soft but still with a bit of bite. Drain and drizzle with a little vegetable oil to stop them sticking.
Heat the oil in a wok or large frying pan over a high heat until smoking, then add the onion and stir constantly. You want to char the onions but not burn them. Add the garlic and garlic chives. Stir for one minute, then add the cooked noodles. Let the mixture sit for a minute over the heat, untouched.
Add the prawns to the wok or pan and stir-fry for one minute. Push everything to the edge of the wok furthest away from you and add the beaten eggs to the empty part of the pan. Stir, to cook the eggs a little, then gently fold the rest of the ingredients into the eggs until well incorporated.
Add the sweet soy sauce, light soy sauce and dark soy sauce, if using, and stir-fry well for 30 seconds.
Finally, tip the bean sprouts into the wok and work them through the noodles. They cook very quickly and are ready when they have just softened. You want to keep their crunchiness. Taste and add more soy or sweet soy sauce if necessary. Serve immediately.
:: DAGING LEMBU DAN SADERI / STIR-FRIED BEEF AND CELERY
(Serves 2-4)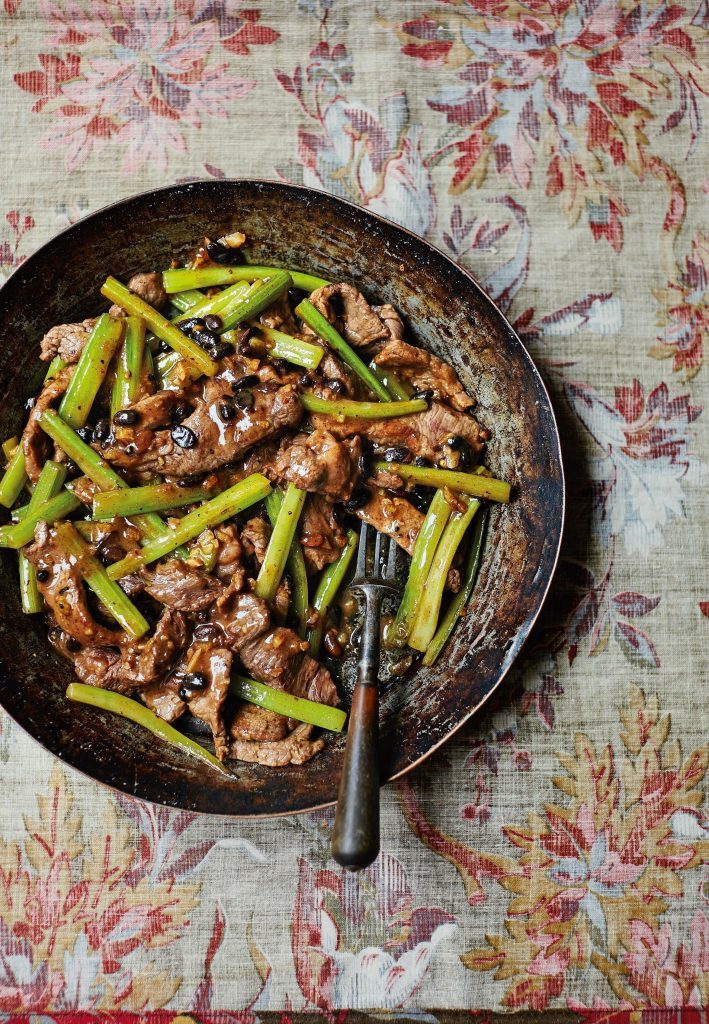 250g rib-eye steak, cut into thin strips
1tsp Chinese fermented black beans (optional)
4 celery sticks, trimmed
2tbsp vegetable oil
1tsp whole black peppercorns, slightly crushed
2 garlic cloves, chopped
1tbsp oyster sauce
2tbsp water
For the marinade:
1 1/2tsp cornflour
1tsp light soy sauce
Pinch of ground white pepper
Mix the ingredients for the marinade together in a bowl, add the beef and stir to coat, then set aside for 20 minutes.
Soak the black beans, if using, in a bowl of cold water for five minutes, then drain.
Using a vegetable peeler, carefully peel a thin layer off the celery sticks, to ensure they're not stringy. Then, cut them into four 1cm batons.
Heat half the oil in wok or frying pan until smoking, then throw in the marinated beef and fry over a high heat for 30 seconds. Remove the beef and set aside. There might be bits of beef left in the wok or pan but don't worry, it all adds to the flavour of the dish.
Turn down the heat to medium, add the remaining oil and the crushed peppercorns, drained black beans and garlic and fry for one minute until fragrant (be careful not to burn the mixture).
Add the celery batons and fry for two to three minutes, then return the beef to the pan, add the oyster sauce and water. Stir and cook for a further 30 seconds. Serve immediately.
:: MESS MALAYSIA / MALAYSIAN MESS
(Serves 4)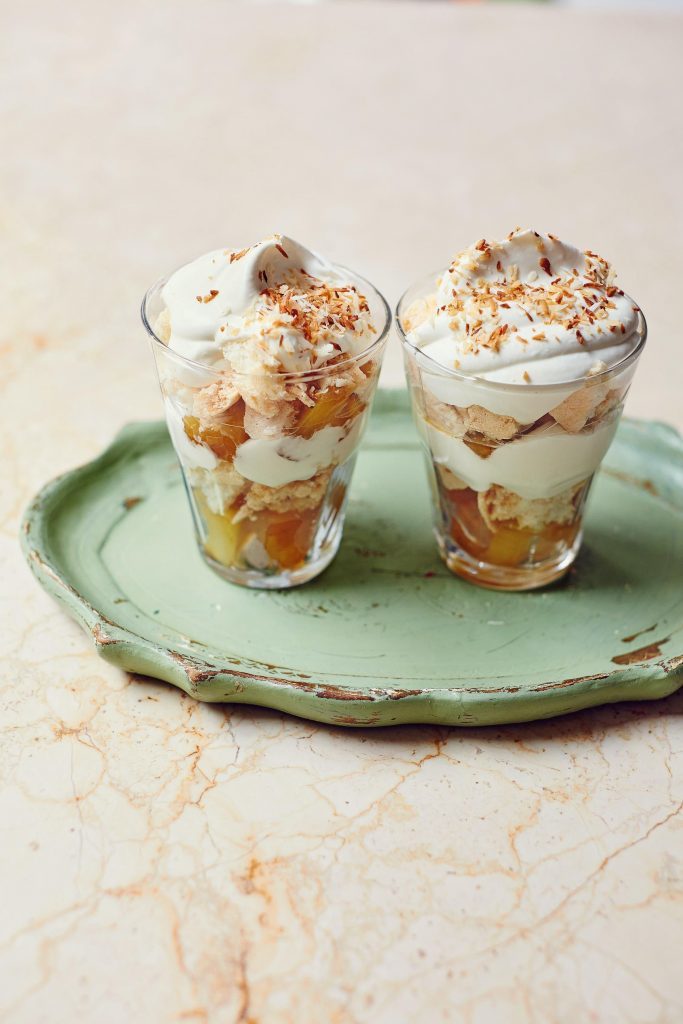 For the coconut meringues:
4 medium free-range egg whites
100g caster sugar
100g icing sugar, sifted
70g unsweetened desiccated coconut
For the compote:
1 large ripe pineapple, peeled, cored and cut into 1cm cubes
2 star anise
1/2 lemongrass stalk, bashed
Juice of 1 lime
70g soft dark brown sugar
For the whipped coconut cream:
80ml coconut milk, chilled
200ml double cream, chilled
For the garnish:
6tbsp unsweetened desiccated coconut
Start by making the meringue: whisk the egg whites in a spotlessly clean bowl until they form soft peaks, then whisk in half of the caster sugar, adding the rest gradually while continuously whisking, until the mixture is thick and glossy.
Fold in the icing sugar and desiccated coconut.
Preheat the oven to 110C/fan 90C/Gas 1/4. Line two baking trays with baking parchment, securing them with little dots of meringue mixture at each corner, to keep the paper attached to the tray. Spoon about 12 dollops of meringue, roughly the size of tennis balls, onto the trays with a metal spoon.
Transfer the trays to the oven and bake the meringues for one-and-a-half hours.
Put the cubed pineapple, star anise, bashed lemongrass and lime juice and sugar in a saucepan and bring to the boil. Reduce the heat and simmer uncovered for 25 minutes, until the pineapple is soft but still holds its shape. Remove from the heat and set aside. Discard the lemongrass and star anise.
Toast the desiccated coconut for the garnish in a dry frying pan for five to seven minutes, until golden brown. Tip into a bowl and set aside to cool.
Using a hand-held electric whisk or stand mixer, whisk the coconut milk with the double cream until it forms soft peaks (it should still run off the spoon).
Assemble the dessert in bowls or small glass tumblers: start with a layer of pineapple, then broken bits of meringue, then coconut cream. Repeat the layers. Sprinkle with toasted desiccated coconut to serve.
:: Malaysia: Recipes From A Family Kitchen by Ping Coombes is published by Orion, priced £25 (hardback). Available now
THREE OF THE BEST… Granolas
:: Dorset Cereals Chocolate Granola, £3.80 for 550g (Sainsbury's)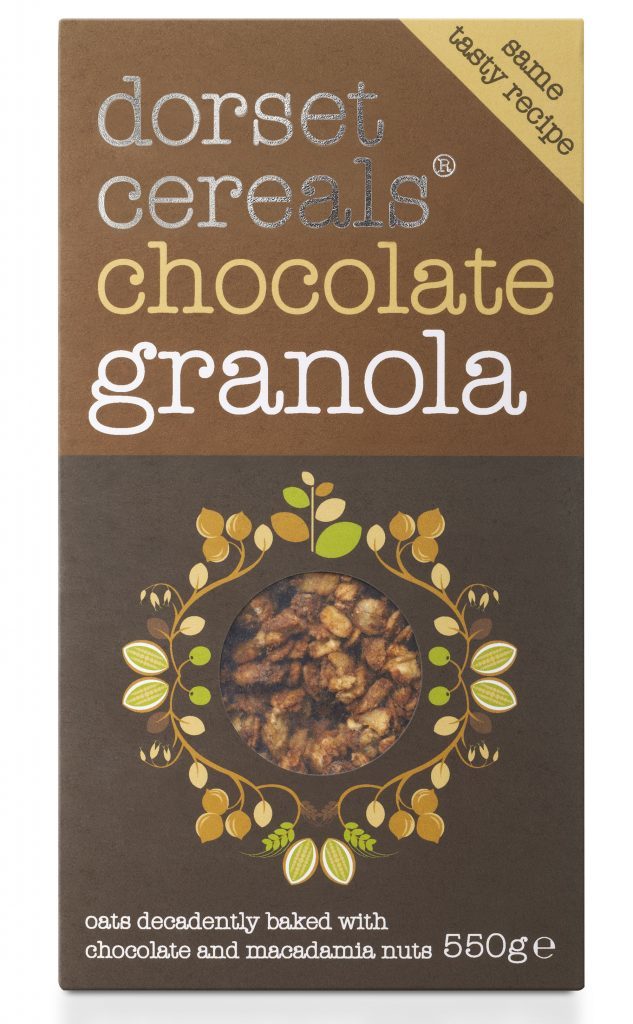 A chocolate-infused granola may be a bit of a treat, but this tempting variety from Dorset Cereals is still a great way to get your oats and set you up for the day. Expect plenty of crunchy clusters, honey, chocolate and zingy berries.
:: Waitrose 1 Cherry Bakewell Granola, £3.99 for 500g (Waitrose)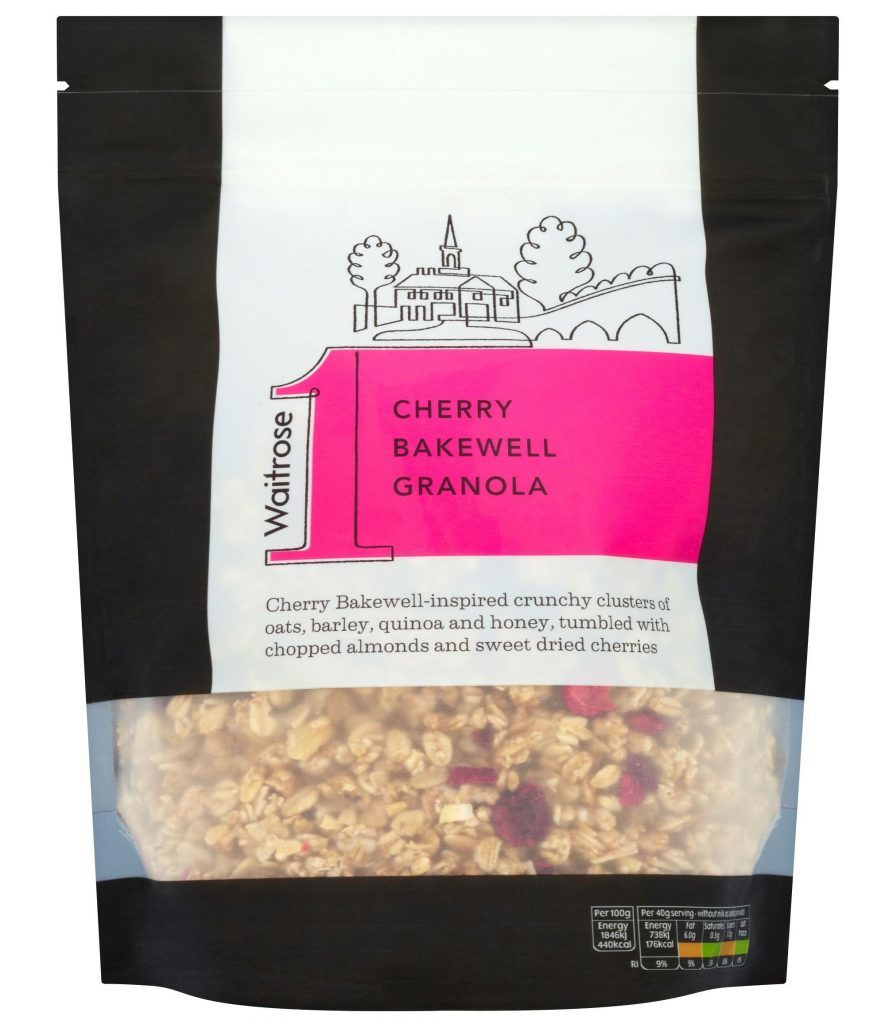 Inspired by the flavours of the Bakewell pudding, this yummy granola offers something a little bit different, mixing crunchy clusters of oats, barley, quinoa and honey, plus chopped almonds and sweet dried cherries.
:: Jordans Super Berry Granola, £3.99 for 600g (Tesco)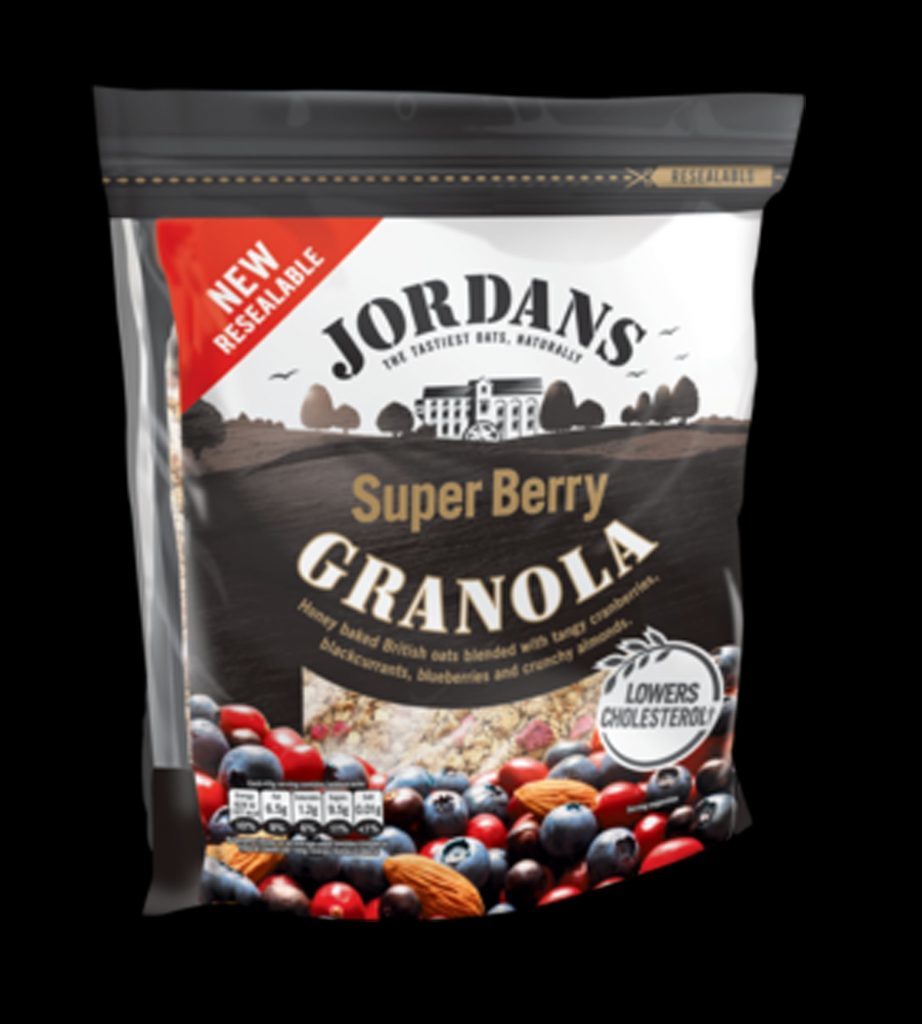 High in fibre, Jordans' berry variety – blending honey-baked oats with generous chunks of tangy cranberries, blueberries and crunchy almonds – proves a delicious start to the day, especially sprinkled atop natural or vanilla yoghurt.