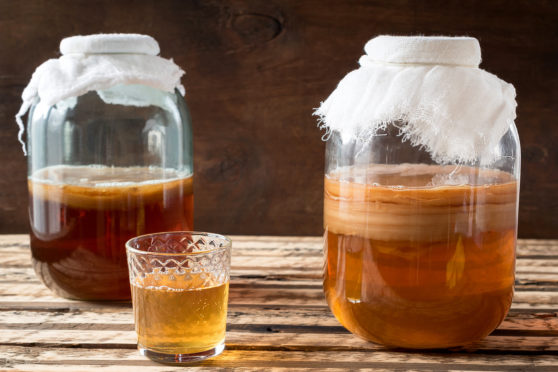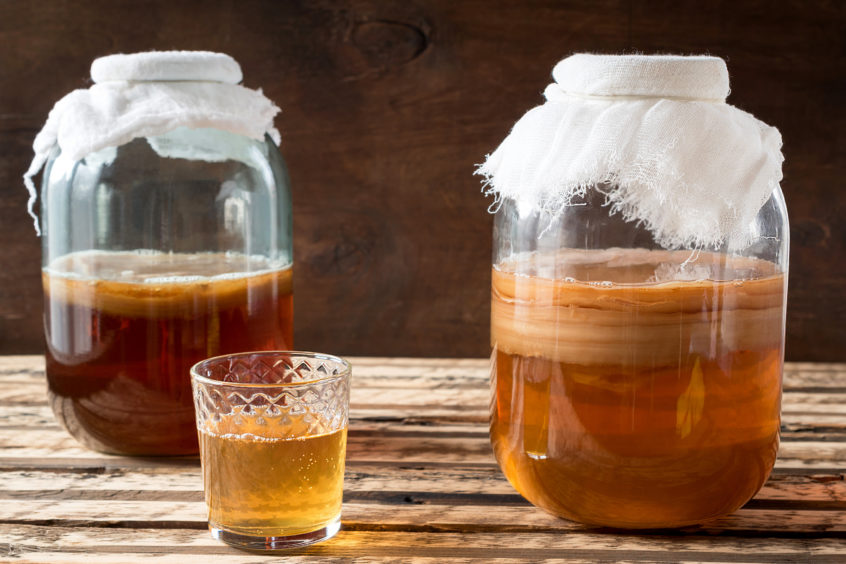 With the popularity of fermented foods on the rise due to the growing wellness industry, it's no surprise fermented drinks have followed in their footsteps.
One beverage which is being consumed more and more in the UK is kombucha.
A hit in many Western countries, this 'fizzy' tea originates from the East and has a vast history behind it dating back to around 200 BC in Manchuria in north east China.
Fast forward to the modern day, this misunderstood ancient beverage is gaining fans across the globe, proving to be most popular with health-conscious consumers.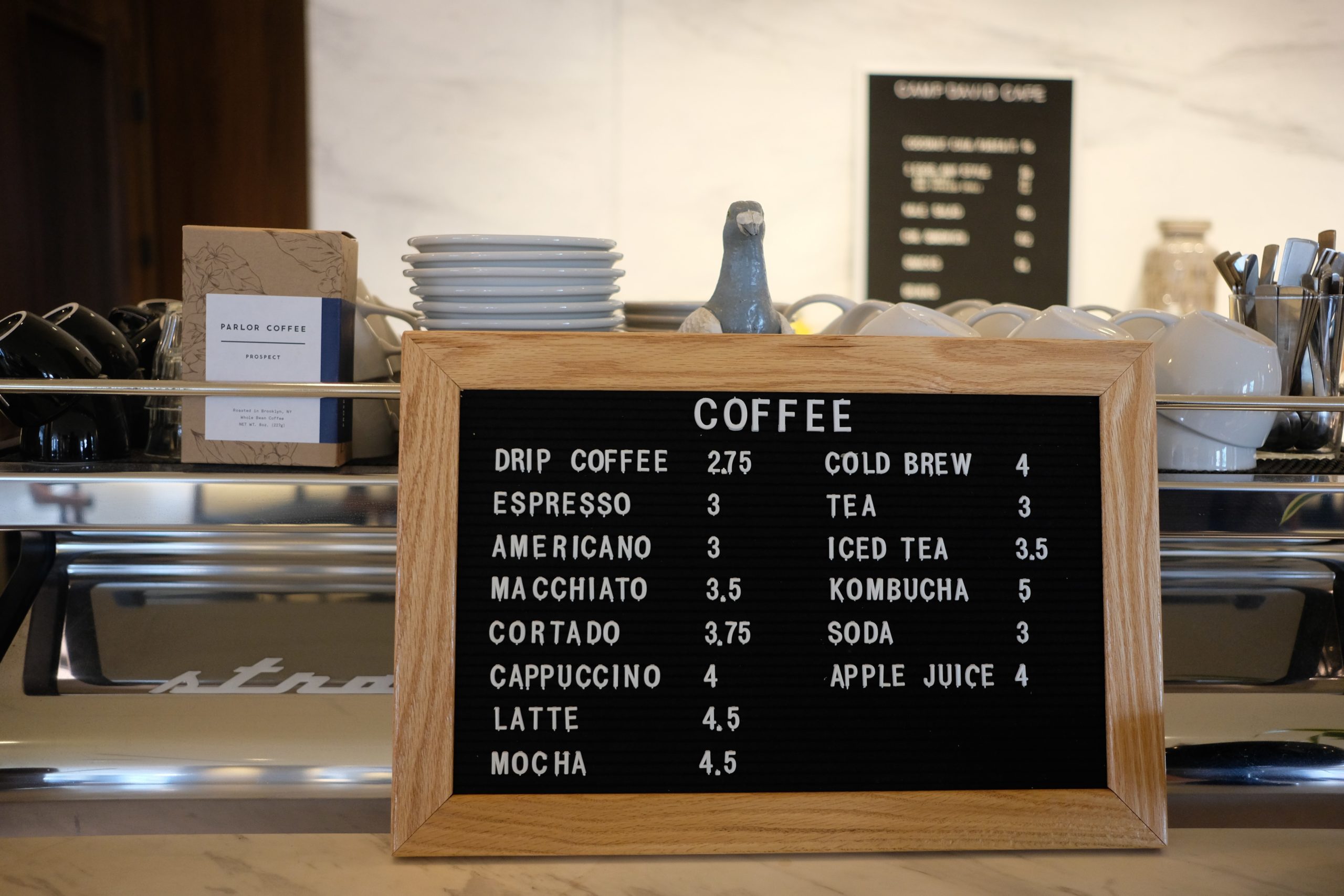 According to the Market Data Forecast, the European kombucha market was worth around nearly £180 million in 2019 and is expected to reach roughly more than £580 million by 2025.
Made from three ingredients and a squishy symbiotic culture of bacteria and yeast – otherwise known as a SCOBY, it's no wonder products from large international firms, and local independent businesses are finding their way into the market.
---
What is kombucha?
---
A fermented sugary tea, kombucha uses four ingredients; tea (usually black or green), sugar, water and a SCOBY.
Described as 'alive' and 'raw', the SCOBY bacteria will eat most of the sugar in the tea, transforming it into a fizzy beverage which is slightly sour in taste.
Taking around one to two weeks to ferment in a jar, it is then bottled for anything up to two weeks (depending on your tastes) to contain the released CO2 and encourage carbonation. After this, it is stored in a fridge which slows down the carbonation and fermentation processes.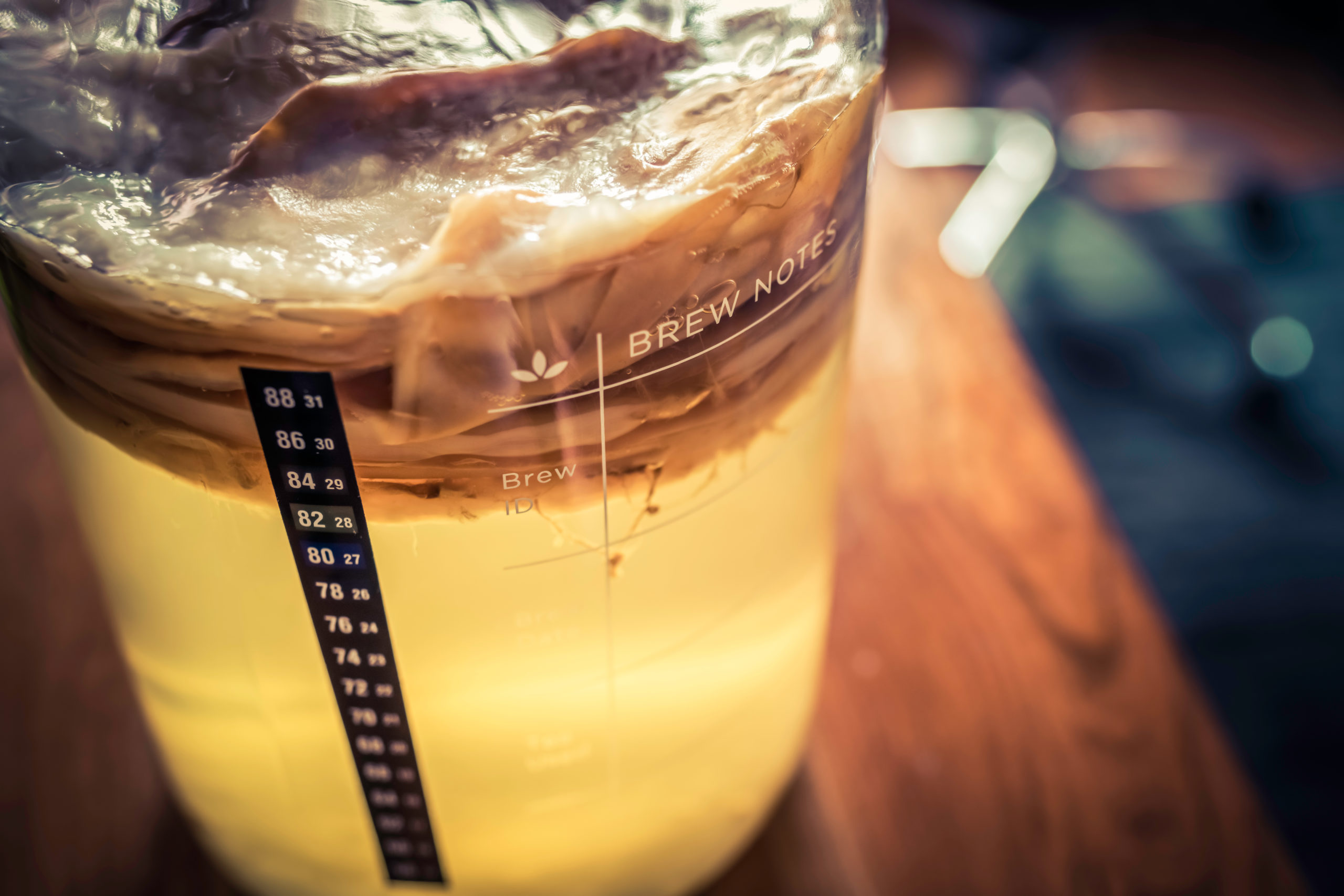 Although it is slightly alcoholic (around 1%) – with non-alcoholic versions available – due to its fermentation properties, many say it has a range of health benefits which are related to your gut, however research on the drink is relatively new and continuously ongoing.
Juice, spices, fruit and other flavourings can also be added to enhance the flavour of it.
---
Where did it come from?
---
Originating from Manchuria in north east China around 200 B.C it was said to be in demand due to its healing properties.
The beverage eventually made its way to Europe in the early 20th century and was most commonly found in Russia and Germany. World War II saw the trade of kombucha come to a standstill in Europe, however its popularity began to increase come the 1960s due to docks and harbours being reopened and trade booming again.
After experiencing a recent spike in the United States, the trendy drink has now made its way into the UK market.
And it's not just big companies like PepsiCo, which purchased kombucha firm KeVita back in 2016 that is on top of the trend, a number of Scottish independent firms including Bad Gal Boocha in Fife and Ace Kombucha in Aberdeenshrie are also making the product for customers.
---
Is it good for your health?
---
Although the health benefits attributed to kombucha include boosting your immune system and improving general gut health, scientific studies are ongoing.
While journals have been published, more and more research has to be carried out on the beverage.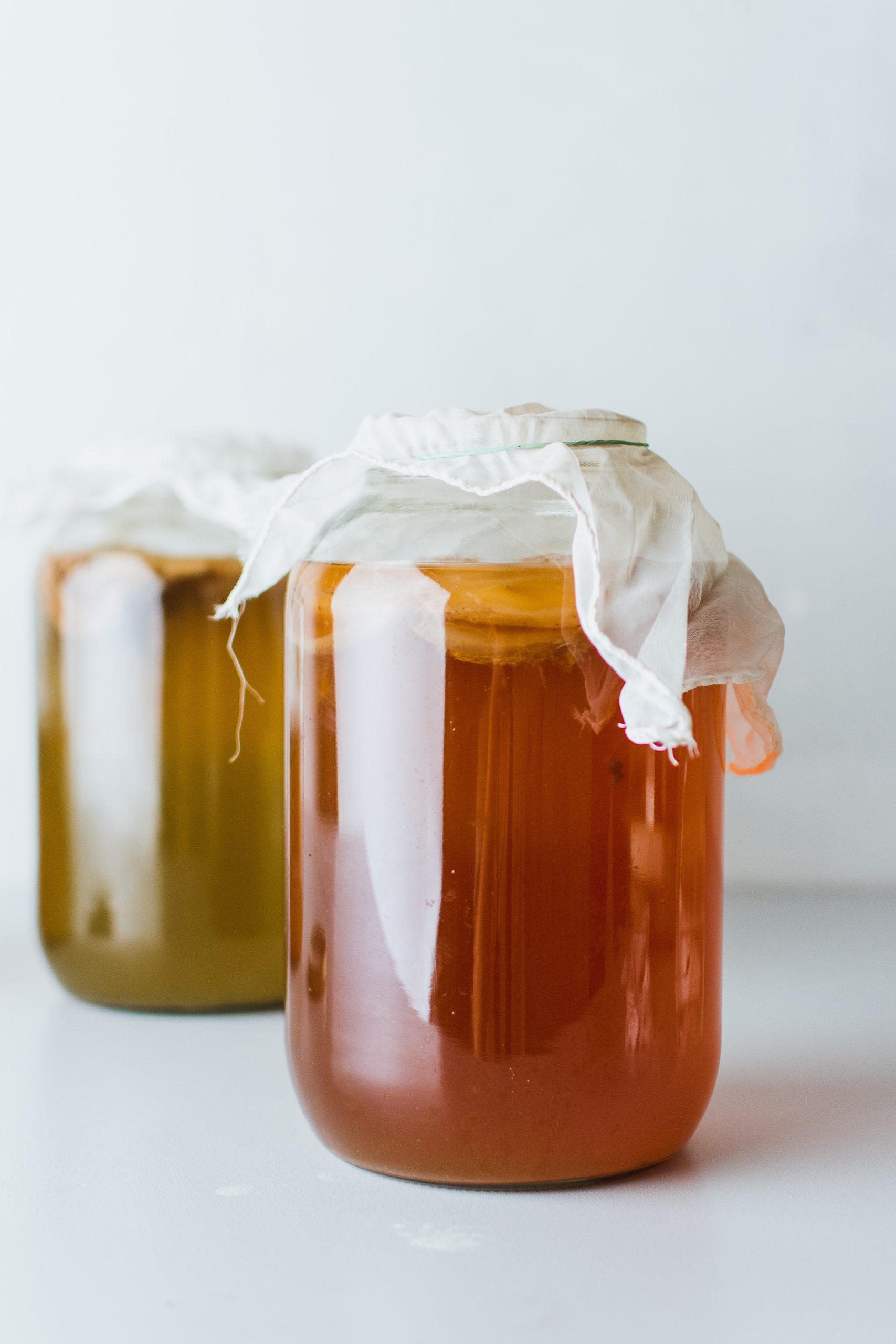 It does create probiotic bacteria (at specific concentrations) which can help to balance gut microbiome and improve digestion. It also creates some vitamins and minerals due to the yeast breaking down sugar.
Heather Blair, owner of Bad Gal Boocha, admits that some of her customers have experienced benefits from drinking it.
She said: "There are some benefits to drinking it. One of the key benefits is that because the kombucha has already been partially broken down during the fermentation process it's easier to digest. It can be a good fizzy alternative for people who can't stomach commercial fizzy drinks.
"There are lots of studies being done that claim kombucha can help with things such as IBS symptoms, severe heartburn and anxiety management. Much of the research however is new and could be described as purely anecdotal. This being said, I have a few customers that report a range of different benefits from drinking kombucha, from management of arthritic pain, to reduction in indigestion. It's fair to say that there are benefits but the majority of the benefits appear to be person centred rather than collective."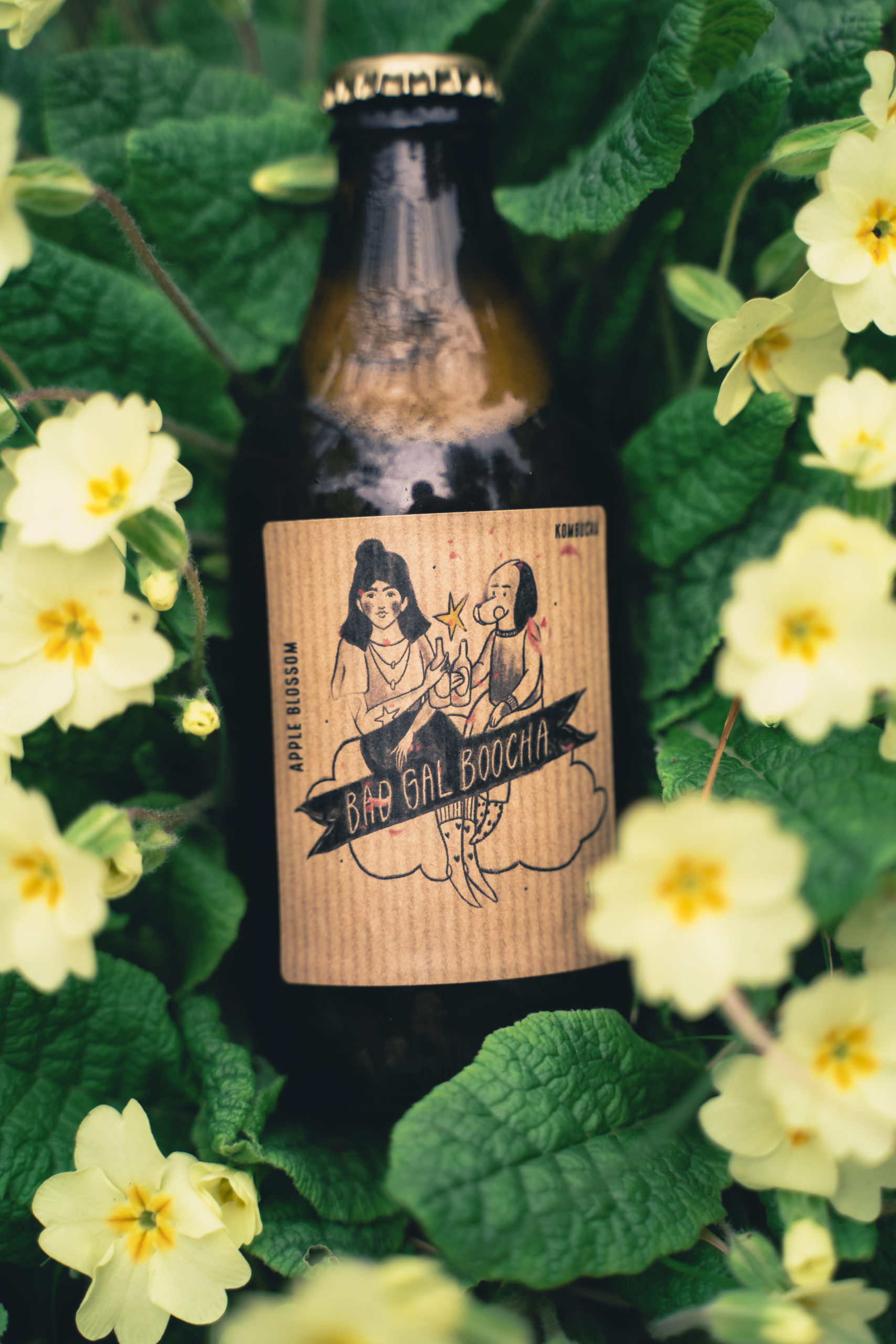 And if want to try making the drink yourself, Heather has this advice: "There's a lot of experimenting when it comes to making kombucha – that is the best bit. Fermentation is the process of controlled rotting so if you are going to give it a bash you need to remember to be clean and invest in some equipment to check the PH of your ferments as this will help keep you safe. It's a good idea to invest in a handheld digital PH monitor. You can also get PH paper strips but a monitor is better as it's much more accurate.
"It's just a good way to check if your ferment is safe to consume. Most harmful bacteria can't grow below a PH of 4.2 so being able to check what your ferment is sitting at it useful – especially when people are just starting out and are maybe a bit anxious.
"With kombucha as well you want to make sure the PH is dropping below five in the first couple of days so you know the fermentation process is working and no bad bacteria has been introduced. I check the PH when I feed the SCOBY, then I'll leave it to do it's thing for four days and then check after four days. Then it's a case of taking daily samples after to taste and to check the PH until it's ready.
"I think the drink is becoming more and more popular as more people get into fermented foods which could be down to the rise of veganism and as people become more health conscious. We are also behind in the times. The UK is one of the few nations that does not have some form of ferment with every meal. There are a huge range of fermented foods coming into the market by loads of different indie producers as well just now which includes kombucha, kimchi, sourdough bread, kefir and sauerkraut."
---
How do you make kombucha?
---
Ingredients:
8 bags of green or black tea – you can mix them if desired (or 2 tbsp loose leaf tea)
200g sugar
700-750ml hot water
150ml kombucha starter tea (store-bought kombucha which is unpasteurised and had no added flavours)
A medium sized SCOBY (you can buy it online from a range of wellness stores, Bad Gal Boocha also sell them)
A digital PH monitor (to ensure the kombucha is at a safe PH to drink)
Method:
Make the sweetened tea first – put the tea bags/loose leaf tea into a pot. Add the sugar and then add the hot water. Ensure all of the sugar has dissolved.
Steep the tea with the teabags or loose leaf for at least five minutes, or, if you like it bitter until it is cooled down to room temperature.

Once the tea is at room temperature, pour into a large mason jar or a large glass jug (yo

u will need to strain it if you have used loose leaf tea).
Add the kombucha starter tea and stir and then add the SCOBY – they don't like high temperatures so it's important the liquid is at room temperature.
Cover it with a tightly-woven cloth and secure with an elastic band. This helps protect it but will allow air to get into it. Check the PH daily – you want to make sure it is dropping below five in the first couple of days, this will let you know that the fermentation process is working and no bad bacteria has been introduced.
Leave it at room temperature for three to four days to go through the fermentation process of converting the caffeine and sugar into different acids and probiotics. You can then taste it to suit your desired acidity – be sure to check the PH.
A new cream-coloured layer of SCOBY will begin to form on the surface within a few days. It may attach to the first SCOBY and may also have string bits floating beneath it. This is a normal sign of fermentation.
Scoop out the SCOBY and set it aside on a clean plate. Check it over and remove the bottom layer if it is getting too thick.
Stir the kombucha and reserve around 150mls at the side as a starter tea for your next batch.
Prepare and cool another pot of tea like before for your next batch of kombucha.
Before decanting your kombucha into bottles, check the PH of it first to ensure it's below five. Pour your first kombucha into bottles (you can strain it if you like), as well as juices, fruit or spices you want to add for flavouring. Fill it two thirds full. This second stage of fermentation creates carbonation, giving it that fizz.
Store at room temperature for one to two days, 'burping' the bottle (opening and closing the lid of it softly) to release excessive carbonation if needed. By storing it in plastic bottles you will be able to feel the carbonation as it will get hard.
Put in in the fridge (which will stop fermentation and carbonation) and drink within one month.
Repeat the process with the new batch of fresh tea you've made and make even more kombucha.
Note: Every time you make kombucha the SCOBY should replicate itself, meaning you'll have two from your first batch, and so on.