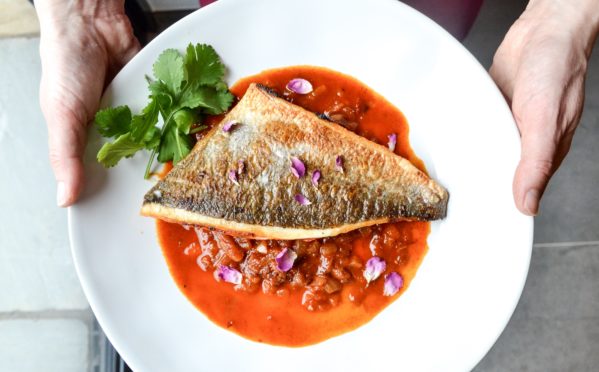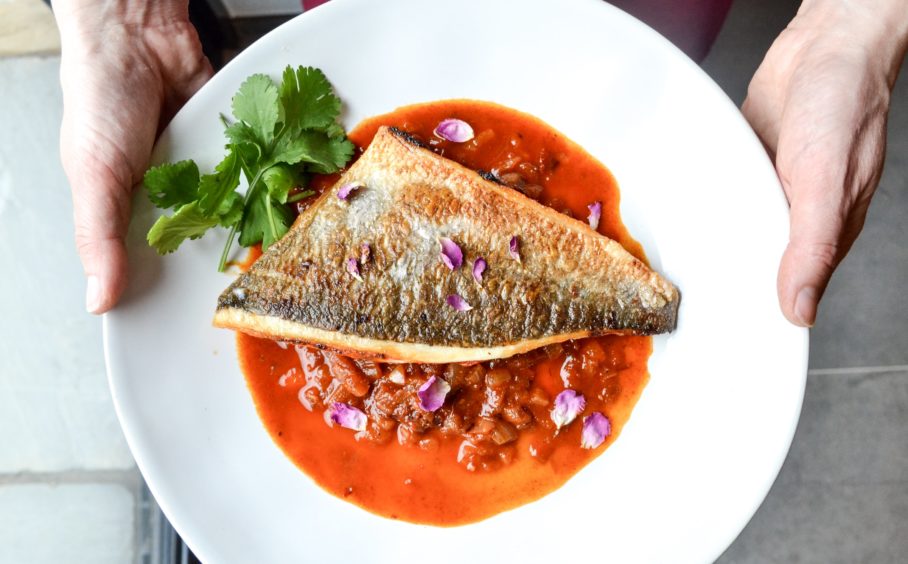 Give yourself a nutritional boost with these simple yet delicious fish recipes.
If you're looking to cook up a healthy dish, adding fish is a great way to get a range of nutrients into your diet.
From omega-3, to vitamins such as D and B2, fish is rich in calcium, phosphorous and a whole variety of minerals, too.
And with so many fishmongers and wholesalers now putting their products online, there has never been a better time to get high-quality fish delivered straight to your door.
With white, pink, red and other types of fish on the market, not to mention shellfish, there's plenty of choice when it comes to selecting the right fish dish for you.
Perfect for breakfast, lunch or dinner, these dishes are bound to satisfy any hunger pangs.
---
Spiced Scottish Salmon Tacos
(serves 4)
Ingredients:
1 tsp smoked paprika
1/2 tsp ground cumin
1/2 tsp ground coriander
4 Scottish salmon fillets
1 tbsp vegetable oil, for frying
For the salsa:
1 medium avocado
1 medium mango
1 red chilli, finely chopped
2 spring onions, finely chopped
2 tbsp coriander, roughly chopped
2 tbsp extra virgin olive oil
Juice of 1 or 2 limes
Salt and pepper, to taste
To serve:
8-12 taco shells or 8 tortilla wraps
150ml soured cream or natural yoghurt
Iceberg lettuce, shredded
Spring onion, finely chopped
Method:
Mix together the paprika, coriander and cumin with a little salt and pepper. Scatter over the salmon fillets and rub over both surfaces. Leave while you make the salsa.
Cut the avocado in half and take out the stone. Remove the peel. Cut into neat dice-sized pieces and place in a bowl. Cut both sides of the mango away from the stone and peel. Chop into neat dice-sized pieces and add to the avocado. Add the chilli, spring onion, two tablespoons of lime juice, olive oil and coriander. Season to taste with salt and freshly ground black pepper. If the mango is very ripe and sweet you may need to add more lime juice. Mix well.
Heat the vegetable oil in a frying pan and fry the salmon quickly on both sides so that it is just cooked in the middle. Remove from the pan and tear the salmon up with two forks and place in a dish.
Put the salmon, salsa, soured cream and taco shells on the table with the lettuce and let everyone help themselves.
(serves 2)

Ingredients:
140g smoked salmon
1/2 cup creme fraiche
2 tbsp shallot, finely minced
2 tsp cider vinegar
1-1/2 tsp sugar
1/4 tsp salt
2 tbsp chopped fresh dill, plus more for garnish
1 large cucumber, cut into slices about 1/4″ thick
Method:
In a medium bowl, combine creme fraiche, chopped shallot, cider vinegar, sugar salt and chopped dill.
Stir to combine thoroughly.
Refrigerate until ready to use. Just before serving, mix the cucumbers with the creme fraiche dressing and toss to coat. Top with smoked salmon and garnish with fresh dill.
Can be served family-style or plated individually.
---
Sutherland's of Portsoy's Smoked Salmon Mini Muffins
(serves 2)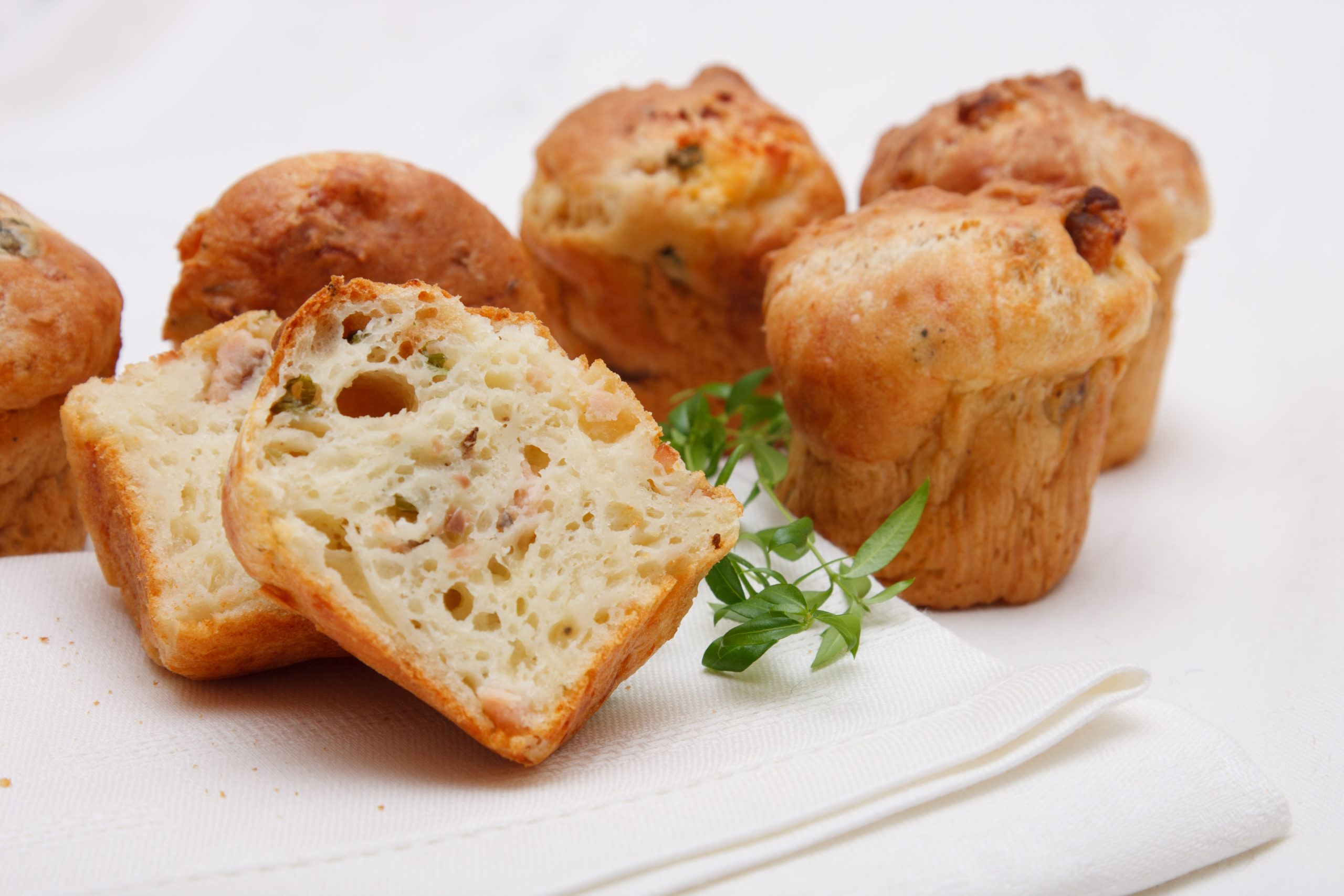 Ingredients:
200g smoked salmon
4 eggs
100g full fat plain yoghurt
Sprig of dill
1/2 lemon
200ml olive oil
300g plain flour
4 tsp baking powder
Sea salt
Method:
Finely chop 100g of the smoked salmon. Squeeze the lemon and drizzle the juice over the salmon. Set aside. Wash and finely chop the dill.
Mix the flour, baking powder and a little salt together in one bowl. Break the eggs into another bowl and beat lightly, add the olive oil and yoghurt (to the egg mixture) and beat together until light and creamy.
Fold together the wet and dry ingredients until just combined. Gently fold in the finely chopped smoked salmon and chopped dill.
Line two mini muffin trays with muffin cases. Divide the mixture evenly between the cases and bake at 180°C for 25 minutes or until risen and golden.
Serve warm from the oven with some cream cheese and the remaining pieces of thinly sliced smoked salmon.
---
(serves 1)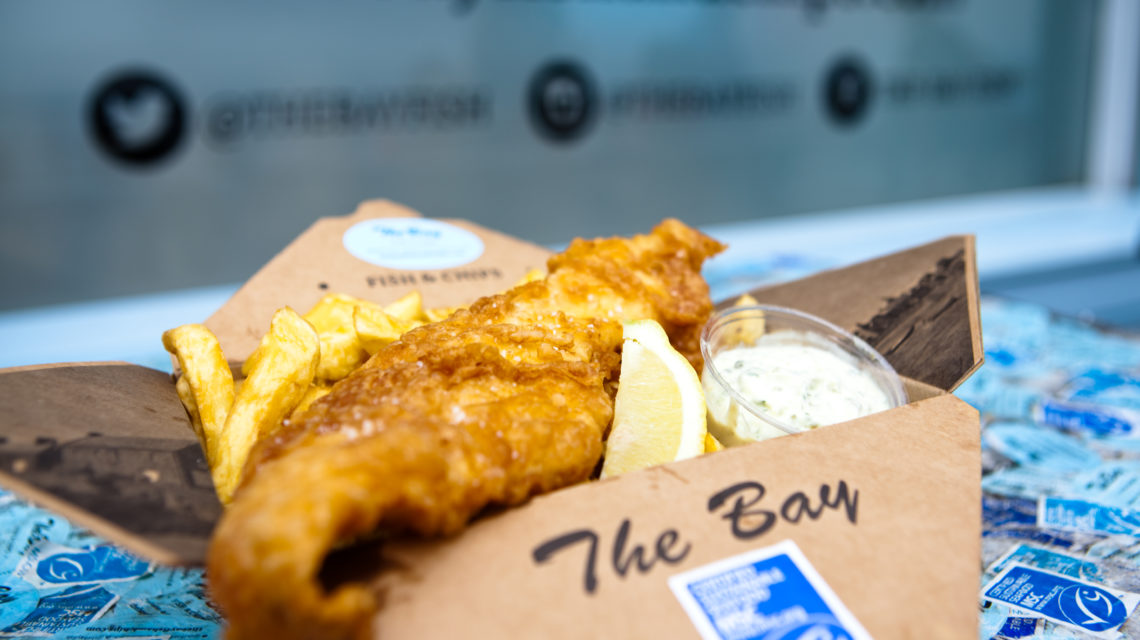 Ingredients for the tartare sauce:
1 tbsp mayonnaise
A pinch of fresh chives
1/2 tsp gherkins
1/2 tsp capers
Dijon mustard (to taste)
A pinch of fresh parsley
1 spring onion
Ingredients for the fish and chips:
1 Maris Piper potato
1.5l groundnut oil or deodorised beef dripping
125g plain flour
A pinch of salt
175-200ml of cold pale ale
2 tbsp rice flour
170g haddock
Lemon wedges, to serve
Method
For the tartare sauce; finely slice the gherkins, spring onion and capers. Chop up the herbs and combine with the mayonnaise and the mustard (to taste) in a bowl.
For the chips; peel the potato and rinse off the starch. Pat dry and cut into chips.
Pour 150ml of ale into a bowl, add the plain flour and salt and whisk until fully incorporated. Slowly add the remaining ale in until it is similar to the consistency of single cream. Dip your finger in and hold it up – you should be able to see your skin through it.
Heat a large pan or a large wok with the oil or beef dripping to 150°C. Blanch the chips for seven to eight minutes or until lightly golden. Remove with a spider spoon and drain on kitchen paper. Crank the heat up until it reaches 180°C – take care when doing this. (For accurate results use a Thermapen).
Holding onto the tail of the haddock, dredge the fish in the rice flour and then pop directly into the batter (remember to let go or you'll leave finger marks). Pick up by the tail and slowly lower into the hot fat. Let the fish cook for around seven minutes until crisp and golden, turning carefully a couple of times. Remove and drain on its side.

(Check the oil temperature, and when it's back up to 180°C, return the chips to the pan for one and a half to two minutes. Turn off the heat and remove the chips with a spider spoon to drain.)
Serve up and enjoy straight away with chunky lemon wedges.
---
Breakfast Omelette with White Fish
(serves 2)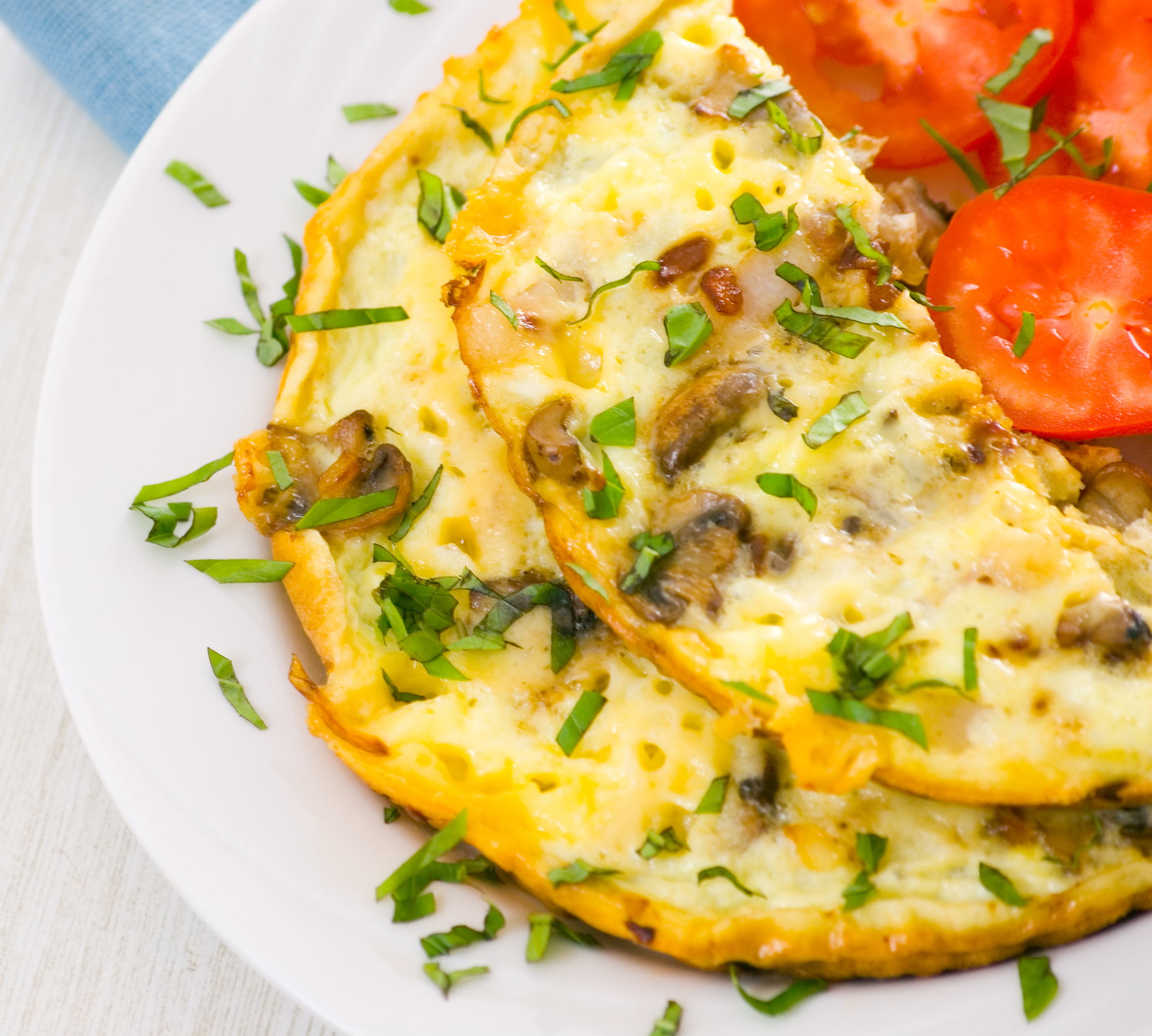 Ingredients: 
300ml milk
300ml water
1 onion, sliced
3 spring onions, chopped
5 mushrooms, chopped
6 black peppercorns
275g white fish fillet
6 eggs
30g grated parmesan cheese
20g unsalted butter
50ml cream
Method:
Mix the milk with 300ml of water. Pour it into a large, shallow pan and bring to the mix to the boil.
Add the onion, mushrooms and peppercorns, bringing it to the boil again.
Add the white fish and simmer gently. Cook for about three to four minutes until the fish is cooked and the remove. Place on a plate to cool and break into flakes, ensuring you remove and bones and skin in the fillet.
Pre-heat the grill to high.
Whisk the eggs together with some salt and pepper to season.
Heat a large non-stick frying pan over a medium heat.
Add in the butter, moving it around  the pan to fully coat it on the base and edges.
Pour in the eggs and drag a wooden spoon over the base of the pan as they begin to set. Lift up folds of the egg to allow any uncooked egg to run underneath.
When the omelette is fully set on the bottom and still runny on top, add the fish and the spring onions, sprinkling them across it.
Pour cream on top and sprinkle it with the cheese. Place the omelette under the hot grill until cooked – it should have a light golden colour.
Plate up and sprinkle some leftover spring onion on top. Serve and enjoy.