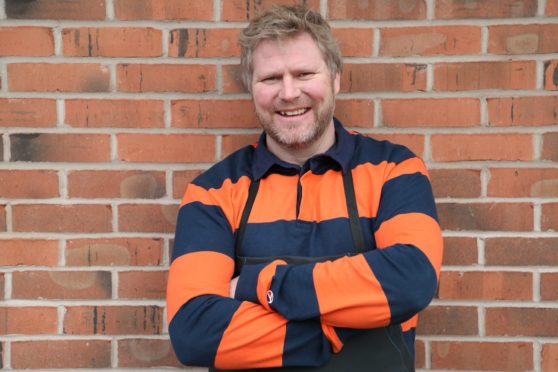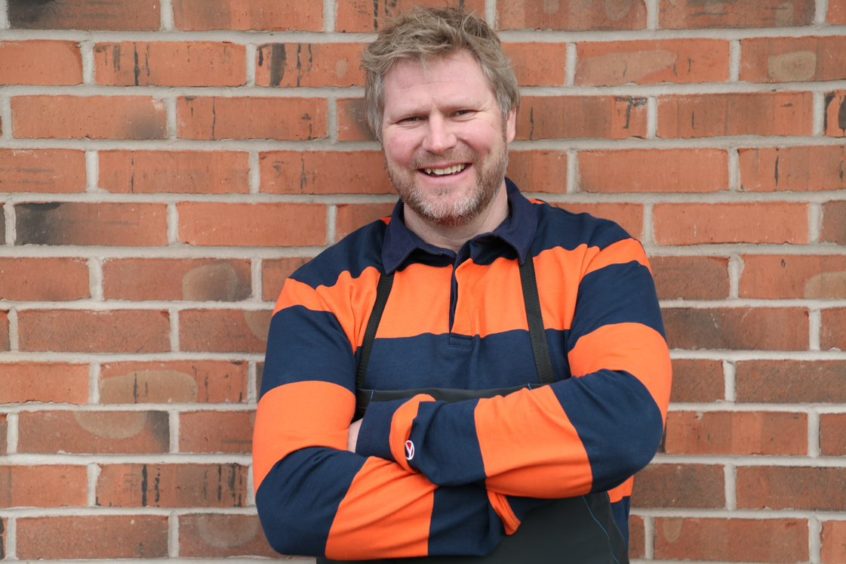 Former England cricketing legend and now celebrity chef, Matthew Hoggard MBE, shares his top BBQ tips and recipes to help you heat up your quarantine cooking.
Cricketing hero and former BBC Celebrity MasterChef contestant Matthew Hoggard MBE says cooking in quarantine doesn't have to be boring, as he looks to bowl over food fans with his new cookery venture "Hoggy's Grill".
Showcasing his delicious dishes and innovative culinary creations on Instagram daily, the 43-year-old star is using lockdown to explore his love of barbecued foods.
With ambitious plans for his own chef school and creating a number of al-fresco dining experiences, he discovered the joys of BBQ food while training as a young cricketer in South Africa and his interest in cooking has never left him during his successful career.
He said: "I cook everything on the barbecue – from chicken wings, salmon, brisket, steaks.. I particularly love the beer-can chicken and spatchcock chicken and I even do breakfast on the barbie!
"It doesn't have to be meat. You can cook such a variety of things – everything from lovely vegetables to jacket potatoes – which go so crispy and fluffy on the inside.
"If you are looking for something unique try sea bass or even a sizzling stir-fry or slow cooked curry. I use my barbecue much like a Dutch oven with a cast iron pot on top of the coals."
Matthew says there are a few things to bear in mind to help you along the way to achieving the perfect barbecue and creating some of these delicious dishes.
"Preparation is key, knowing where the hot spots and the temperatures are on your grill, knowing the differences between direct and indirect cooking and mastering the heat levels on your barbecue are all key to becoming a grill enthusiast.
"People are scared of over cooking or under cooking food – it's getting used to knowing what temperatures and different techniques they can use to make delicious food which is vital. And, if you don't have a barbecue, you can use an open fire to cook things like kebabs and grill plates instead."
---
Here are Hoggy's top five tips to honing your skills at alfresco dining…
1. When using charcoal, also use a chimney to light it. Don't feel disheartened as everyone struggles to light charcoal but using a chimney helps to get the oxygen flowing over the charcoal so starting the barbecue is a lot easier.
2. Create different heat zones on your barbecue. To do this is fairly simple – pile up charcoal for a direct hot zone and use little to no coal for an indirect option with less heat.
3. Invest in a meat thermometer. It will tell you the internal temperature of the meat and takes the guess work out of cooking. People ask me all the time, 'How long should I cook this for?', my answer is always 'I cook it until it's cooked', hah! I don't do timings – I wait for the food to reach the correct internal temperature – then you know it is cooked. Checking on it can also depend on if you are cooking low and slow or high and fast.
4. Patience is a virtue. Don't cook when it's flamey and too hot. This technique is only good for steaks at three minutes a side – as it doesn't burn. This type of food needs high heat for flavour, whereas you can take your time with something like chicken or fish.
5. People don't use the lids enough – for a more even cook, ensure you use your lid.
---
Sea Bass Fillets with Vegetable Orzo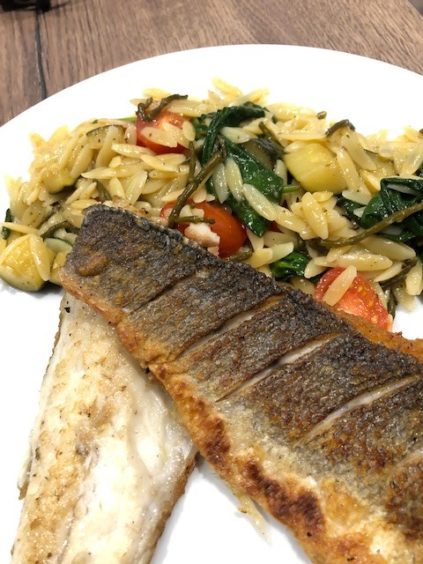 Ingredients
For the sea bass:
4 x Seabass fillets, de-boned
Olive oil
Salt and pepper
For the orzo:
2 handfuls vine cherry tomatoes, chopped in half
1 x small bag baby spinach
1 x courgette, diced
1 handful of samphire
250g orzo
Garlic
Olive oil
Parmesan
1 tsp fish sauce
Method
Descale and score the skin on the sea bass fillets.
Rub the skin side lightly with olive oil and season the flesh side.
Cook the orzo in salted water according to the instructions.
Cook off the vegetables in garlic and olive oil, adding the spinach last.
Add the fish sauce.
Drain the orzo and add it to the vegetables, tossing in parmesan, salt & pepper to taste.
Cook the seabass, skin side down, on the pre-heated soapstone on the grill (we use a Kamado Joe) for three minutes. Keep the lid down and do not turn it over.
Serve the crispy skinned fillets on a bed of orzo with a light, green side salad if desired.
---
Rump Cap of Beef Roast Dinner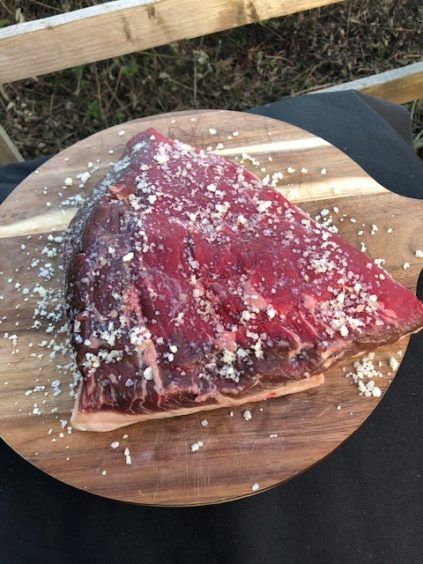 Ingredients
●      1kg beef rump cap, trimmed to leave 1cm layer of fat on one side
●      Salt and pepper
Method
Season your rump cap well with salt and pepper.
Heat your woodfired oven to 220° C in order to cook high and fast.
Place fat side down directly on the grill.
Cook to an internal temperature of 52° C (rare). This is approximately 45 minutes if you do not have a meat thermometer.
Remove from the grill and rest, uncovered, for half an hour.
Serve with beef dripping roast potatoes, cauliflower cheese, broccoli, roast carrots, Yorkshire puddings, horseradish and all your favourite trimmings.
---
Leftover Rump Cap and Truffle Cream Tagliatelle
This is a great way to use any leftovers from the above rump cap of beef roast dinner recipe, particularly at a time when shopping has been limited.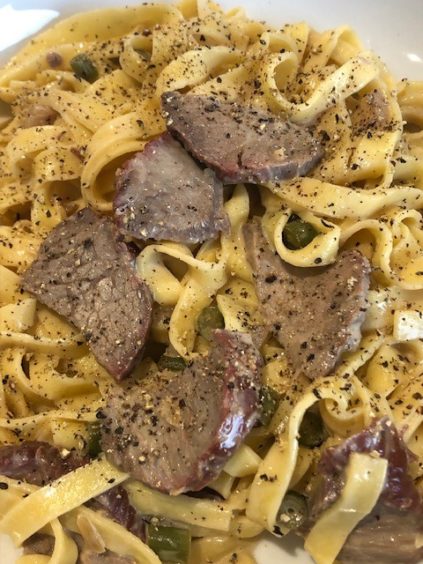 Ingredients
Left over (if you're lucky) rump cap of beef, thinly sliced
1 bag of fresh tagliatelle
 Large onion, finely chopped
2 cloves of garlic
Butter
Salt and pepper
Truffle oil
Truffle salt (to taste, some people don't like it too strong)
Parmesan
Single cream (150-200ml depending on how 'saucy' you like your pasta)
Method
Cook the tagliatelle in plenty of salted water.
While the pasta cooks, fry the onions and garlic in butter, adding salt and pepper to taste.
Stir in the cream and allow to simmer down for five minutes.
Drain the pasta and toss in truffle oil and truffle salt.
Add the pasta to the cream sauce, little by little. Stir through the strips of beef.
Add parmesan to taste.