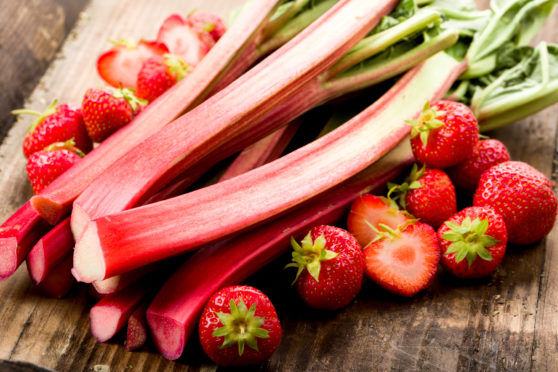 Paul Newman, chef proprietor of Thyme at Errichel near Aberfeldy, shares a recipe made with ingredients grown on his farm
Working on the farm allows me to be closely connected to the produce I use in the restaurant. Over the years I have learned firsthand what does well here and what does not.
Rather than try to outwit nature and use chemical fertilisers, pesticides and grain feeds to maximise productivity on this hill, we simply looked for animals and plants who would thrive in the conditions we can offer.
It's worth working out what grows well in your patch and grow more of it. To avoid having a monoculture of your very own, you can explore what grows well with what – symbiosis is a wonderful thing and happens everywhere – you just need to harness it.
Diversity can lead to healthy and productive gardens and farms.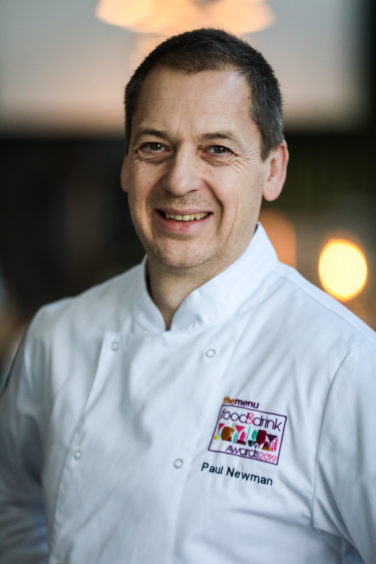 For us, one of the things that lives happily here is rhubarb, so we grow rhubarb! Just like symbiosis in nature, there are complementary flavours which work so well together that they are almost better together than apart.
Scottish strawberries and rhubarb are a match made in heaven. Though we are coming to the end of the rhubarb season (you can pick it later in the summer, but you risk weakening the plant before the winter and losing the crown completely), it freezes exceptionally well, so you can store some to enjoy all year round.
Today I give you a simple pudding to use up any bruised or squidgy strawberries and a few stems of rhubarb – this literally takes 10 mins to prepare and 25 minutes to cook (and two minutes to devour!).
To make my rhubarb and strawberry crumble, you'll need 400g rhubarb stems, chopped into roughly 2cm pieces; 200g Scottish strawberries, hulled and quartered; 80-100g of caster sugar (use your judgement here depending on how sweet the rhubarb and strawberries are to start); 120g self-raising flour; 80g Scottish rolled oats; ¼ tsp ground cinnamon; 80g butter; 80g soft brown sugar.
Preheat oven to 180oC Place the strawberries and rhubarb in the bottom of an oven proof dish.  Sprinkle caster sugar over the fruit mix, this will bring the juices out of the fruit.
Place the flour into a bowl and rub in the butter till you have breadcrumbs. Stir in the cinnamon, brown sugar and oatmeal and mix well.
Sprinkle the oatmeal mixture over the fruit evenly – try to avoid having gaps in the crust.
Place on the middle shelf of the oven and cook for 25 -30 mins or until the topping is turning golden and toasty.
Serve with vanilla custard, ice cream or cream from your nearest Scottish dairy.
---
Read more from this series…
Chef's Table: The Arbroath smokie is top local fare, says Garry Watson