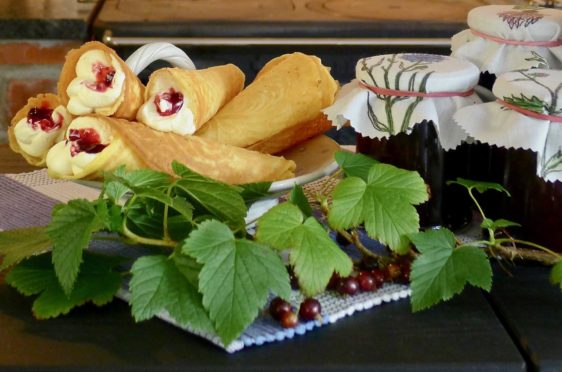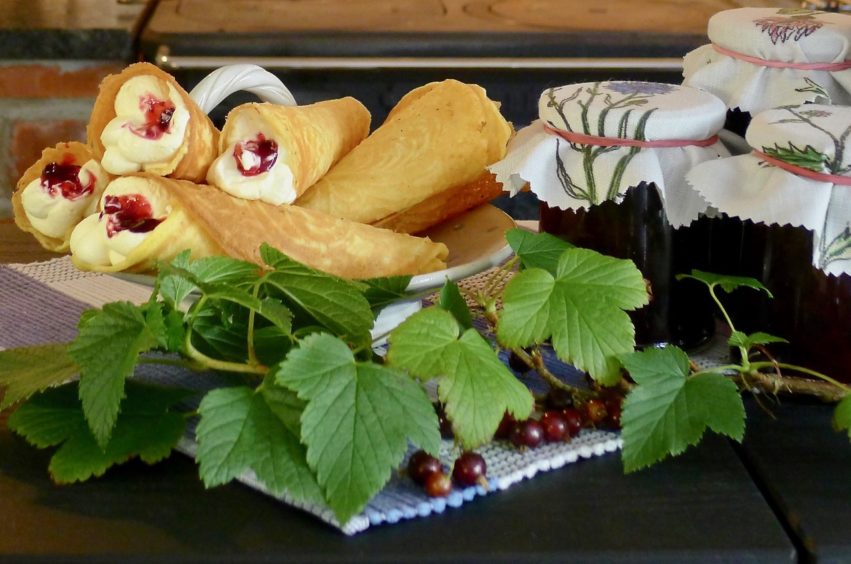 Wendy Barrie is founder of award-winning Scottish Food Guide and a regular food columnist for The Courier's food magazine, The Menu.
This year's sunshine and showers have provided us with our best crop of blackcurrants yet so we can look forward to winter months of jewelled preserves.
Nothing much beats a dresser brimming with jams, chutneys and herbs when the nights draw in. First gather your blackcurrants, taking care to do so neatly then you don't have to pick over them twice!
Place them in a heavy based pan over a medium heat with a thin layer of water to cover the base of the pan to ensure they won't stick.
When they have warmed gently, add sugar and lemon juice, along with a twist of tied muslin for the lemon pips and skin. For every kilo of currants, I use just under the kilo of sugar and 1 lemon.
Bring to boil and cook on a rolling boil for approximately 10 minutes, until it reaches 105C, or passes the 'wrinkle test.' Discard the muslin bag. Pour preserve into sterilised jars and seal tightly.
This preserve is perfect with natural yoghurt at breakfast, pancakes for fika or ice cream for dessert. It is so delicious with Swedish waffles and whipped cream I couldn't resist getting out my krumkaka pan!
Songs to cook to
Ennio Morricone Two Mules for Sister Sara – Wonderful music from a gifted composer. Gone but never forgotten. A great film with Shirley MacLaine, another feisty redhead!
Scottish Thistle Award Regional Ambassador (2018/19) for Central, Tayside & Fife. Founder & Director of award-winning www.scottishfoodguide.scot & www.scottishcheesetrail.com Leader in Scotland for Slow Food Ark of Taste & Member of Slow Food Cooks Alliance. Recipes & Photos © Wendy Barrie
---
Read more in this series…
Food blogger: Catherine's Arbroath smokie pie is the perfect antidote to the stress of homeschooling