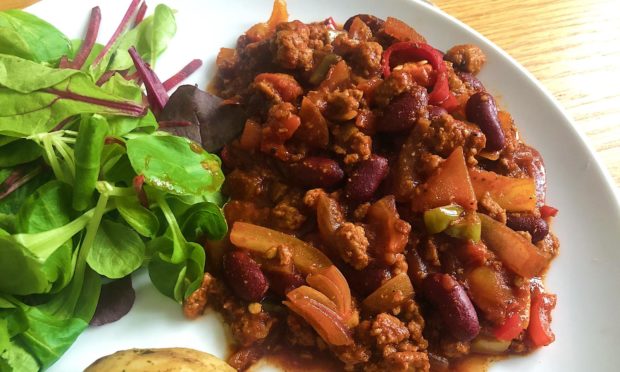 If you're looking for a fiery Mexican dish, Julia Bryce's veggie chilli will definitely hit the spot.
You really can't beat fresh vegetables can you? The juicy crunchiness of them is what I think makes them so good in so many dishes, and that's exactly why, when I'm cooking my veggie chilli, I'll never settle for frozen.
The colours the peppers, chilli and red onion bring to this dish are not only a feast for the eyes, but a real treat on the taste buds.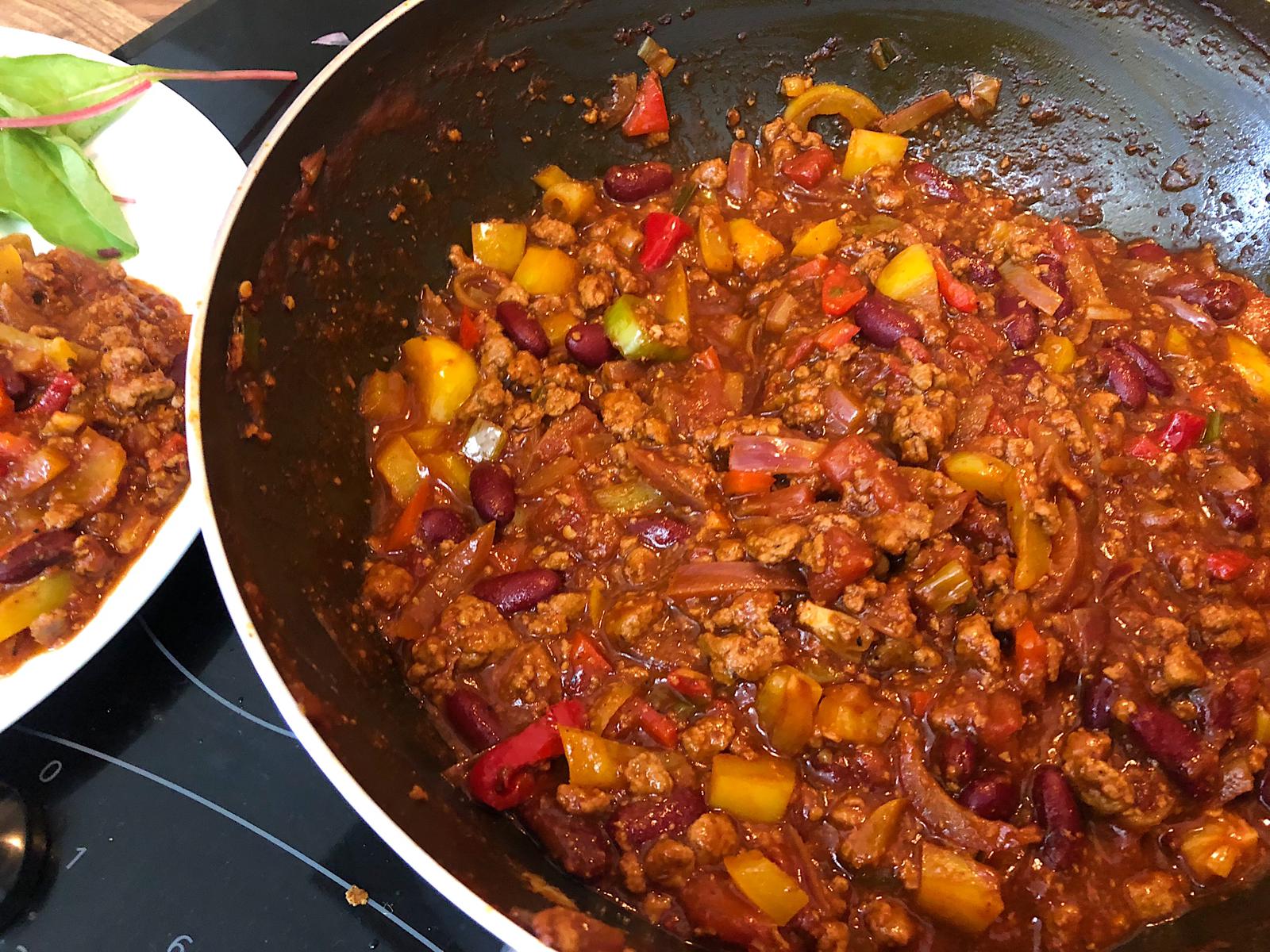 While I love to experiment with spice and the heat different chillies provide, I can appreciate others prefer their chilli a little milder.
The great thing about this popular Mexican dish is that is can be so versatile. If you want it hot, add more spice, if you want it mild, go heavy on the tomato puree and chopped tomatoes. It really is up to you how you cook it – and how heavy on the hand you are with your spices.
From smokey chipotle flavours to fresh vibrant chillies, not to mention a bunch of seasoning like garlic and paprika which softens the heat a bit, there's a whole heap of delicious goodies hidden in this homely meal.
Plus, it takes less than 30 minutes to prep and cook which is great for those on the go, or looking for a substantial, filling meal with minimal fuss.
Finish it off with rice, potatoes, salad or just have it on its own – the choice really is up to you.
---
Veggie chilli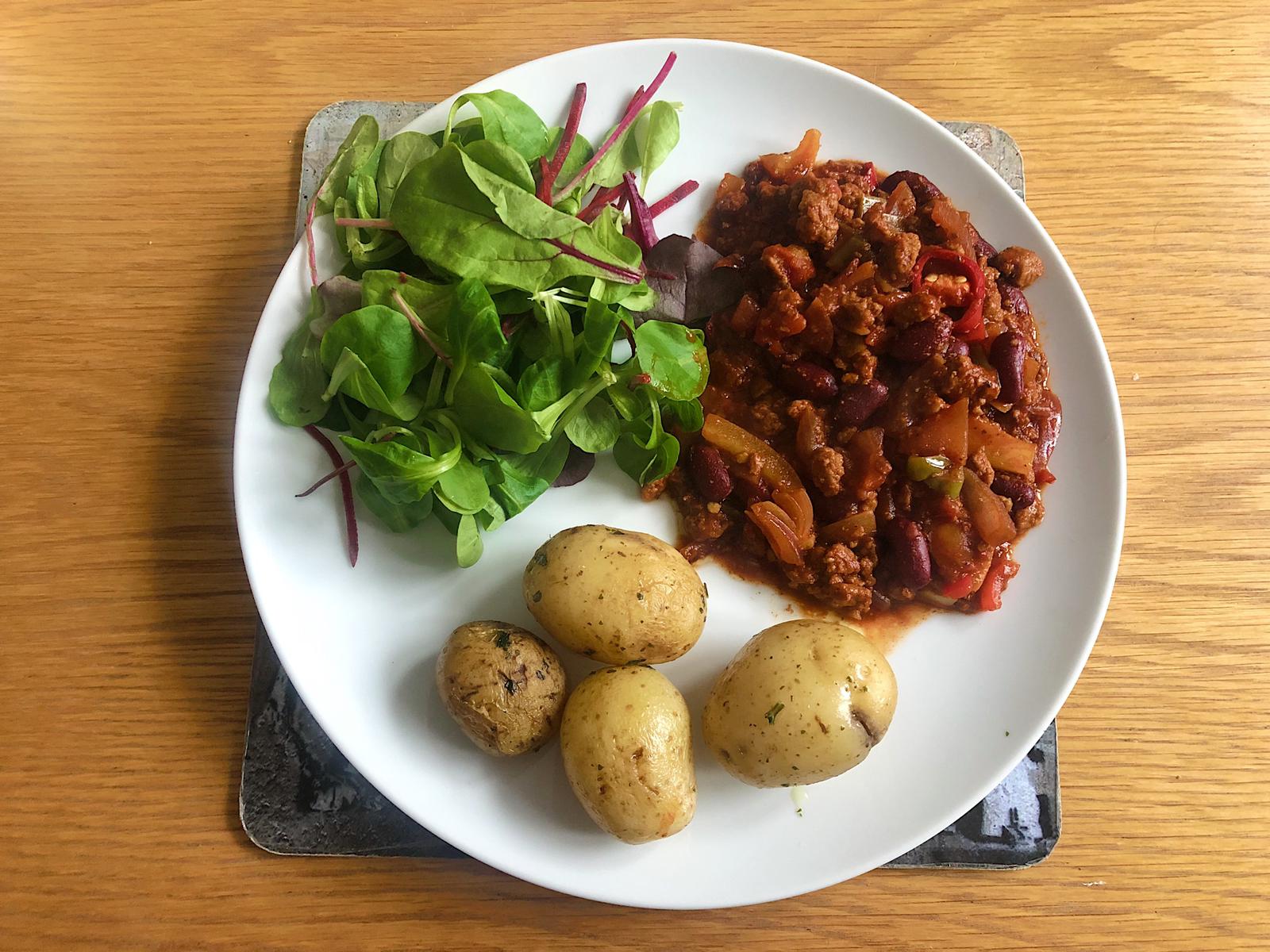 Ingredients
300g Quorn mince (any mince alternative will do)
1 tbsp vegetable oil
1 whole red onion, chopped
1 red chilli, chopped
1 green chilli, chopped
½ yellow pepper, chopped
½ red pepper, chopped
1 x 400g tin chopped tomatoes
1 x 400g tin kidney beans in chilli sauce
1 tsp garlic granules
2 tsp hot chilli powder
2 tsp chipotle paste
1 tbsp tomato puree
2 tsp paprika
1 tsp bird's eye chilli flakes (hot)
5 splashes of Lea & Perrins Worcestershire sauce
Vegetable stock cube in 200ml boiling water
Method
Heat the oil in a wok pan (any deep non-stick pan will do).
Brown the onion and then add the bag of Quorn mince. When the mince is nearly brown, begin to add the spices and seasoning; hot chilli powder, garlic granules, paprika and the chilli flakes. Add the fresh chillies and Worcestershire sauce, too.
Boil the kettle and crush up a stock cube in a measuring jug, add 200ml of the boiling water and stir well.
Add the stock, tin of chopped tomatoes, peppers, chipotle paste and tomato puree to your mince and leave to simmer for 10-15 minutes, stirring regularly.
Add the tin of kidney beans and leave to simmer for five minutes.
Serve with rice, potatoes or salad. You can also add grated cheese on top and a dollop of sour cream or creme fraiche, too.
*To make this dish vegan, swap the Quorn mince for a range of beans and use vegan cheese instead.