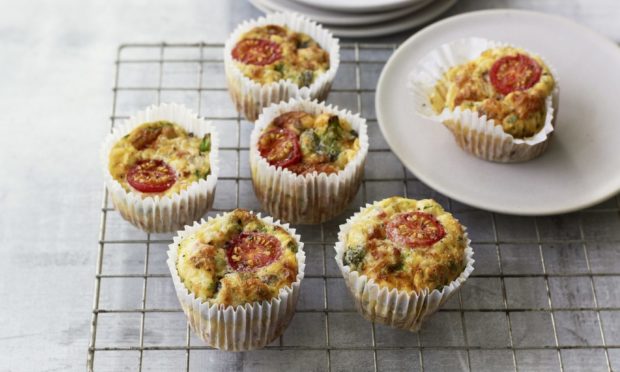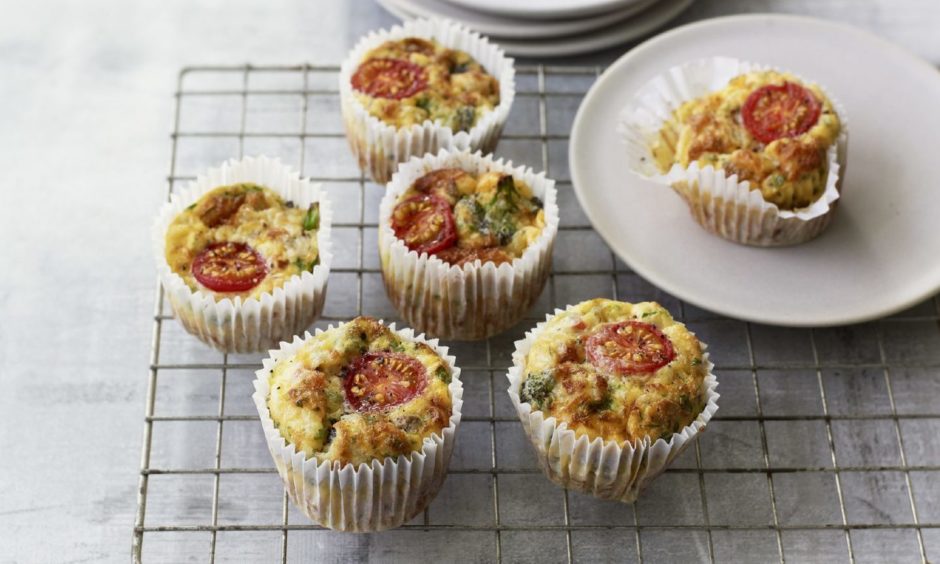 A Saturday or Sunday brunch is arguably our favourite meal of the week and we've found two recipes that'll make it yours too.
If you're a fan of eggs then this recipe for scrambled eggs with smoked salmon is so easy and simple you won't belive it's true.
Afterwards, why not whip a batch of these scrumptious diabetes-friendly tortilla muffins to last you the rest of the weekend – though we know they'll be gone before dinner!
So, whether you're planning to have your best mate round or you're looking to spend the morning on the sofa, we've got you covered with these quick, easy and mouthwateringly delicious dishes.
---
Creamy scramble with salmon
(Serves 4) 

Ingredients
8 large British Lion eggs
4 tbsp milk
Salt and freshly ground black pepper
15g butter
100g smoked salmon, shredded
2 tbsp chopped fresh chives
4 slices rye bread
Method
Beat the eggs and milk together with a little salt and plenty of ground black pepper.
Melt the butter in non-stick pan and when it is foaming, pour in the egg mixture.
Cook gently over a low heat, stirring until the egg has thickened and is almost scrambled.
Stir the salmon into the eggs and continue to cook until the eggs are cooked to your liking. The slower you cook scrambled eggs the creamier they become.
Cut the rye bread in half and place on four plates.
Top with the scrambled eggs and a sprinkling of chives, and then serve straight away.
Recipe courtesy of eggrecipes.co.uk
---
Tortilla muffins
(Makes 6)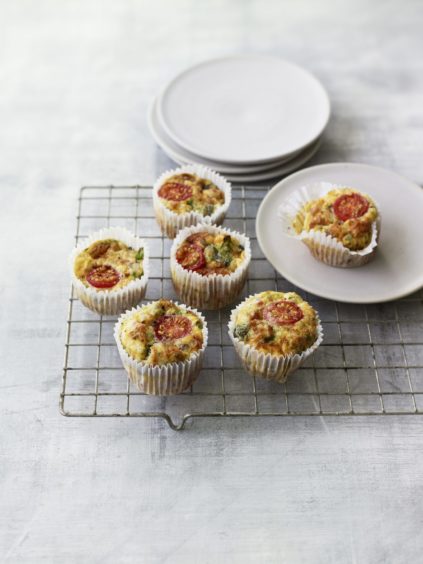 Ingredients
4 sprays 1-calorie sunflower oil cooking spray
1 banana shallot, finely chopped
30g chopped pepper
4 eggs
1 tbsp 0%-fat unsweetened Greek-style yoghurt
A few basil leaves, chopped, or a pinch of dried herbs
Freshly ground black pepper
For the topping:
30g reduced-fat Cheddar cheese, grated
3 cherry tomatoes, halved
Method
Preheat the oven to 200C/180C Fan/Gas mark 6 and line a muffin tin with six cases. The cooked egg mixture tends to stick to the cases, so ideally use a non-stick silicone mould tray, so the contents pop out easily and no oil is needed.
Heat the cooking spray in a small pan and fry the shallot and pepper until softened, about five to eight minutes. At this point you could include any little extra bits such as sauteed mushrooms or a handful of chopped spinach leaves, to wilt at the end.
Beat the eggs with the yoghurt, herbs and seasoning in a small jug, add the cooked vegetables and mix all together.
Pour the egg mixture into the six cups, half-filling each one. Sprinkle with cheese, press half a cherry tomato on top and bake for about 15-20 minutes until set.
Recipe from Diabetes Meal Planner by Phil Vickery with Bea Harling BSc, photography by Kate Whitaker, is published by Kyle Books and supported by Diabetes UK, priced £22.