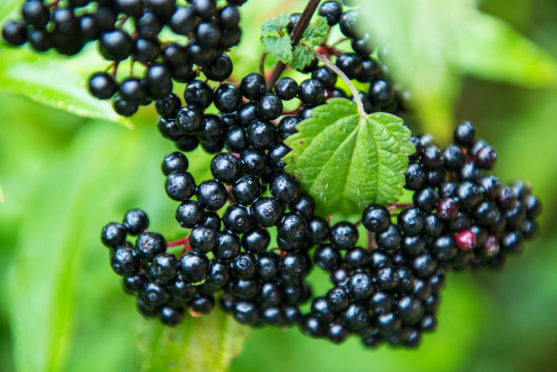 Tim Dover, chef patron of The Roost restaurant in Bridge of Earn, reacquaints himself with a seasonal favourite – the elderberry.
At the restaurant we are constantly looking for new seasonal, local ingredients to cook with. In Perthshire we are spoilt with seasonal produce to forage for throughout the year, but some are more obvious and commonly known than others.
One I haven't used much before until recently reintroduced to me by my chef Andrew at the restaurant is the elderberry.
As summer drifts into autumn, elderberries become a common sight alongside Scotland's country lanes, garden verges and woodlands. These small, purple-black berries are found growing in bunches on elder trees.
Elderberries ripen between August and October, replacing the elderflower clusters seen earlier in the year in late spring which we use at the restaurant to make cordial with.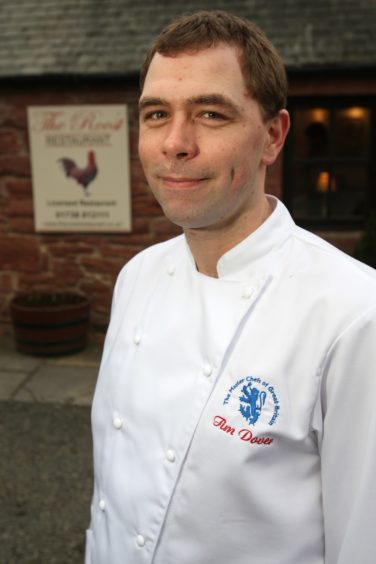 Cooked ripe elderberries are perfectly edible. Raw elderberries are poisonous so be sure to cook them before eating. Cooking the berries also improves their flavour.
The berries are packed with antioxidants and vitamins that are said to boost your immune system, lessen stress, and help protect your heart too.
Some experts also recommend the consumption of elderberries to help prevent and ease cold and flu symptoms.
We use elderberries at the restaurant in a pork dish. We cook down the berries with some fruit, spices, a little sugar, and a little vinegar to create a relish. The earthy, tart flavours of the elderberries really cut through the fattiness of the pork belly and the two flavours work wonderfully well together.
You'll need: 600g elderberries, separated from their stems; 2 small onions, chopped finely; 300g finely chopped Bramley apples; 200g apple cider vinegar; 2 tbsp finely chopped fresh ginger; 1½ tsp mace; ½ tsp mustard powder; 2 tsp salt; 1 tsp garam masala; ¼ tsp ground cardamom; 300g brown sugar.
Bring all the above to a boil over medium heat, then simmer for about 3 hours or until everything has softened and melted together and most of the water has evaporated.
Chef's tip: Warm relishes should always be put into warm jars as if the glass is cold the sudden change in heat could cause them to crack.
Once the jars are cool, they should be clearly labelled and stored in a cool, dry and dark place. Relishes should last for up to 1 year if unopened although I never take the risk and always store mine in the refrigerator.
---
Read more in this series…
Chef's Table: Perthshire chef enjoys a scramble among the brambles to make delicious jelly