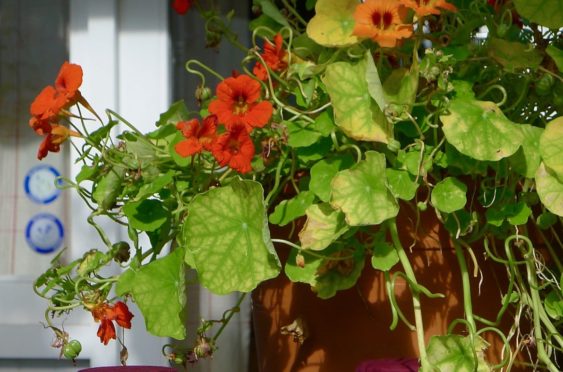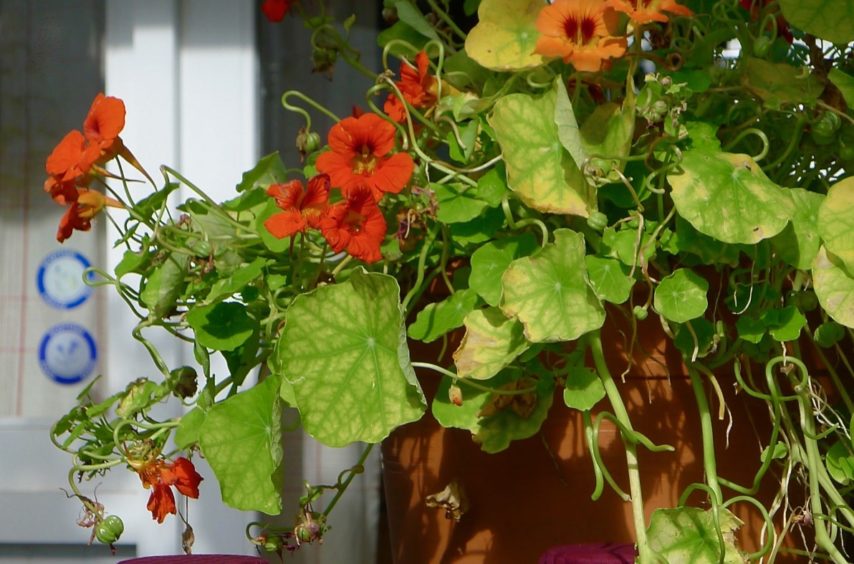 Food writer Wendy Barrie takes a look at nasturtiums and shares a recipe to help us use them in cooking.
It's a fabulous season for gathering in the harvest, both the wild and the kitchen garden.
It is also a time for an overabundance of produce so part of the satisfaction is in preserving surplus to savour later when days are short and our raised beds can look pretty dreich!
Our vibrant nasturtiums are cascading from their pots like candied tutti frutti across the garden table, now also bearing hundreds of attractive green seeds. Nasturtiums are brilliant for a cook's garden – plentiful, showy and edible.
Their pretty leaves are slightly peppery and delicious in salads as are their petals of rich yellow hues through to deep reds. Last but not least, their bulbous green seeds make the perfect pickle and are even known as poor man's capers.
Simply gather your seeds, picking the green bulbous ones, popping the small bundles apart as you go. Avoid the brown ones as they are past their best and better left for nature or set aside for planting next year.
Rinse thoroughly to remove any dirt then soak seeds in brine, adding 1 tbsp of sea salt to sufficient water in a bowl to cover the seeds. Stir, cover and leave for 12 hours. Repeat this 3 times more, rinsing under the cold water tap between each brining. In total, 4 brines over 48 hours.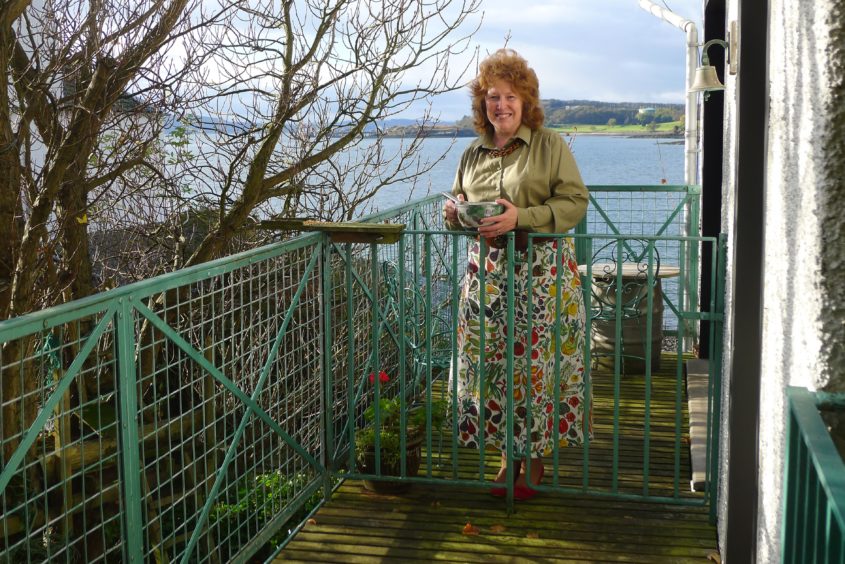 Don't be concerned about any sulphurous whiff – it is natural and does not affect the end result. After final rinsing, shake dry and set aside.
To prepare pickling liquid, place 500mls of cider vinegar in a saucepan with 20g sugar and heat through to dissolve the sugar completely. Set aside.
Pack nasturtium seeds into sterilised jars, placing a couple of bay leaves down the sides of each jar and leaving a small space at the top. This is so that every seed will be entirely submerged in vinegar.
Pour in the pickling solution, continuing to the top of the jar, covering every seed and then some. Seal tightly and refrigerate. Allow 2 weeks before tasting. This quantity made 3 medium-sized recycled jars.
Use as you would capers for salads, seafood and pizza toppings.
Wendy Barrie is Scottish Thistle Award Regional Ambassador (2018/19) for Central, Tayside & Fife; Founder & Director of award-winning www.scottishfoodguide.scot & www.scottishcheesetrail.com Leader in Scotland for Slow Food Ark of Taste & Member of Slow Food Cooks Alliance. Recipes & Photos © Wendy Barrie