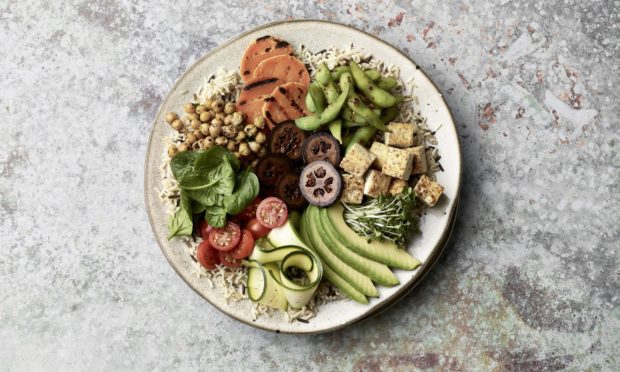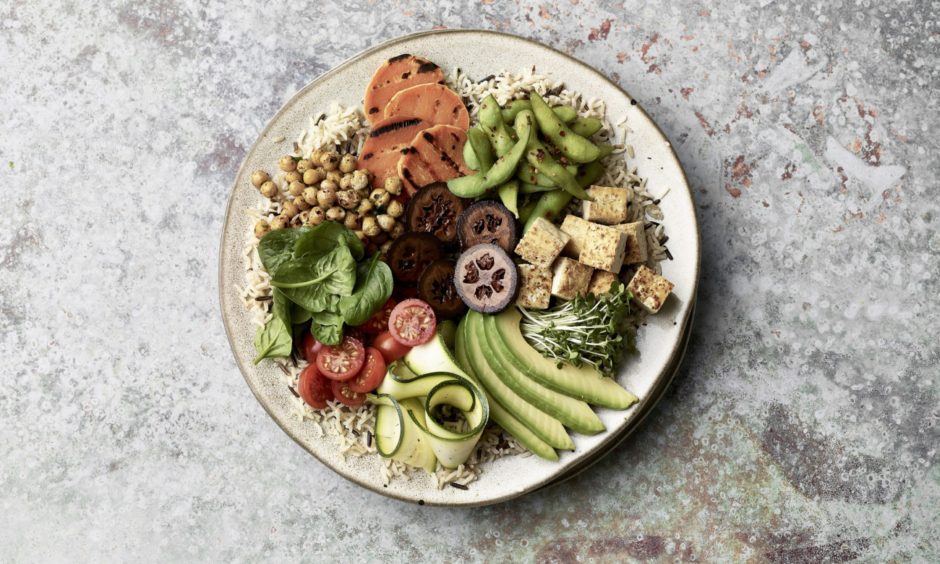 Easy to make and incredibly nutritious, this Buddha Bowl is a tasty treat that can anyone can eat and keep them full until dinner time.
A Buddha bowl is a vegetarian meal served cold in a single bowl or high-rimmed plate, comprising small portions of several foods.
These may include whole grains such as quinoa or brown rice, plant proteins and vegetables.
Combining rice, chickpeas, harissa spice and tofu along with other amazing fresh and tasty ingredients, this dish is a great way to use up any leftover vegetables.
You don't need to stick to the recipe below. if you don't have something just substitute the ingredient for another and it will be just as enjoyable.
---
Buddha bowl
(Serves 2)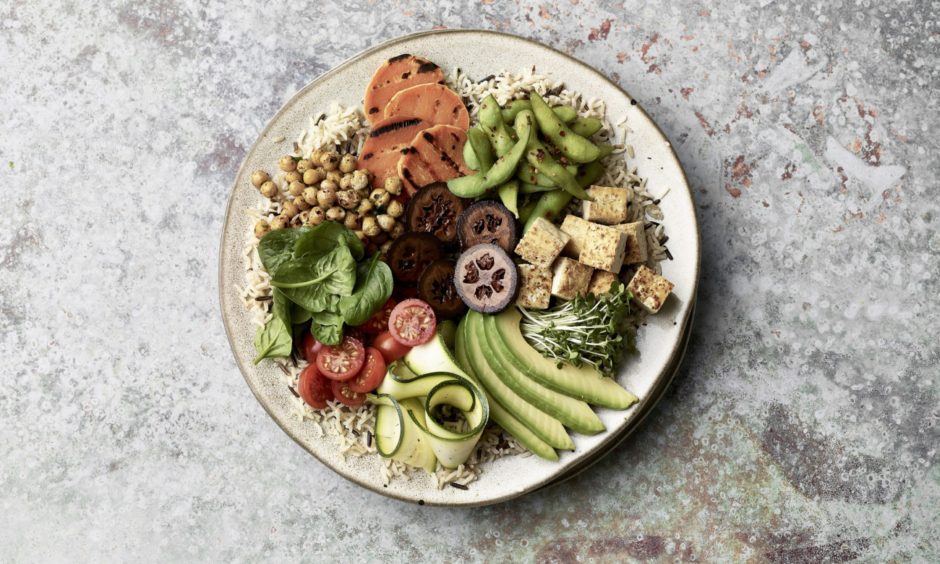 Ingredients
120g cooked brown rice
1 tin of chickpeas, drained
1 tsp Harissa spice
4 Opies pickled walnuts, sliced
1 avocado, peeled and stoned
1 block of tofu
2 tsp soy sauce
1 medium courgette, peeled into ribbons
Squeeze of lemon juice
50g edamame beans
10 cherry tomatoes, halved
Handful of fresh spinach
1 sweet potato, peeled and thinly sliced
2 tbsp olive oil Mustard cress
For the dressing:
2 tbsp tahini
¼ tsp chilli flakes
1-2 tbsp water
1 garlic clove, crushed
Method
Brush the sweet potato with the olive oil and either cook on a griddle pan or under a hot grill.
In a frying pan, dry fry the chickpeas in the harissa spice, leave until needed.
For the tofu, marinate in the soy sauce, cut into cubes and fry in a hot pan with a little olive oil until it crisps up a little.
For the courgette, toss with a little olive oil and a squeeze of lemon juice.
For the dressing, mix the ingredients to form a pourable sauce, adding a little more water if needed.
To assemble your Buddha bowl, take a large, low-sided bowl or plate and divide the rice on the base of each plate.
Then, in sections, start adding all the ingredients, finishing with the cress. Drizzle over the sauce and enjoy this super-healthy bowl of goodness!
Recipe courtesy of Opies.