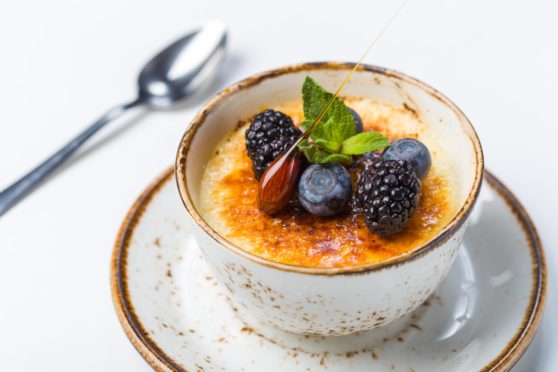 Paul Newman of Thyme at Errichel Restaurant embraces the theory that small is beautiful when it comes to celebrations and shares his recipe for an autumnal dessert.
This year continues to be one hell of a bumpy ride!  All we can do is go with the flow and do our best to respond to the ever-changing situation.
The latest One Household Holidays and the Rule of Six has seen cancellations through September and into the remainder of the year.
Groups of friends and families long awaited reunions have been put on hold again. International travel and group bookings are unlikely to return any time soon. But we have been thrown a lifeline where Weddings are concerned.
Twenty guests for wedding ceremony and reception – with good social distancing and covid protocols in place – can go ahead.
Take it from us, small really is beautiful.  Spending time with your closest friends and family in a private venue, enjoying what you have in the moment – is wonderful. There is nothing like a pandemic to bring what is important into focus!
Bespoke and intimate weddings is what we do here at Errichel, so we hope to continue to play to our strengths and look forward to welcoming more couples to celebrate one of the most important days of their lives in the company of their nearest and dearest.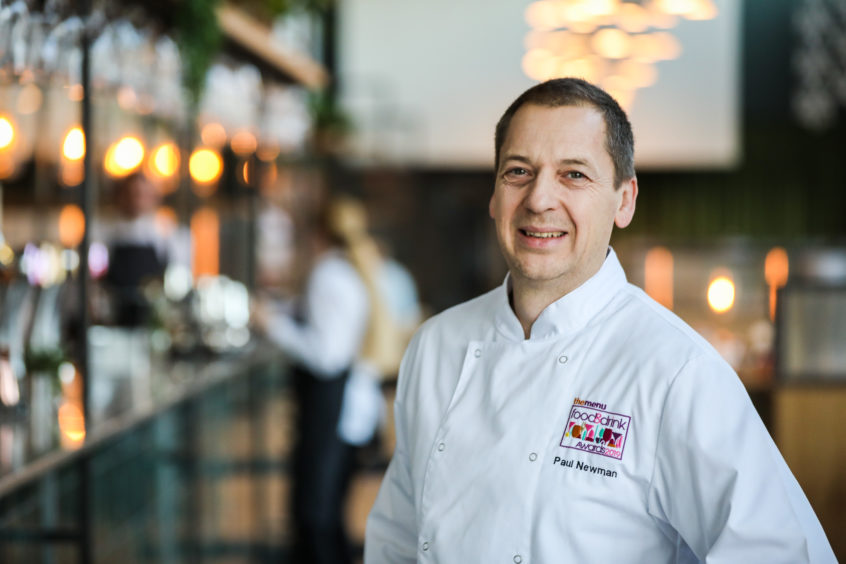 Autumn is making an appearance and the berry season is starting to draw to a close, but Scottish Blueberries and Brambles are available now.
One of our favourite desserts to round off a celebratory dinner is the ever-versatile Crème Brulee.
You can keep it simple or go wild with infusions and fruits to change things up a bit. Scottish Blueberries from the Mains of Murthly, just across the valley from us, give us a beautiful deep, fruity and floral bursts of flavour smothered under a layer of decadent vanilla custard and crisp caramel top to make three heavenly layers and a perfect way to round off a celebration.
You will need:
4 large free-range egg yolks
400ml double cream
80g caster sugar, plus more for the top
1 tsp high quality vanilla paste, or a vanilla pod
100 g of Scottish Blueberries, Blackberries or foraged Brambles
4 dsp Blueberry or Blackberry Preserve
4 ramekins
Small kitchen blow-torch & gas
Method
Drop a spoonful of jam and a sprinkle of berries in the base of each ramekin. Warm your cream in a heavy bottom pan. While it heats up, beat the egg yolks, sugar and vanilla together.
When the cream is hot (not boiling, but starting to steam), pour half of the cream into the bowl with the egg & sugar mix, stirring all the time and mix well.
Then pour the egg and cream mix back into the pan with the remaining cream.
Return to the heat, stirring all the time with a wooden spoon or spatula.
When the mixture starts to thicken, remove from heat and keep beating to avoid lumps forming.  Carefully pour into ramekins and leave to cool at room temperature for half an hour before placing in the fridge to set.
The beauty of this dessert is you can make it up to two days ahead. Only sprinkle caster sugar on the top and caramelise with a blow torch just before you serve.