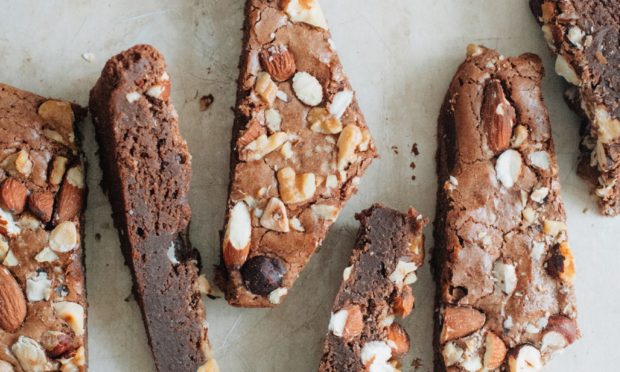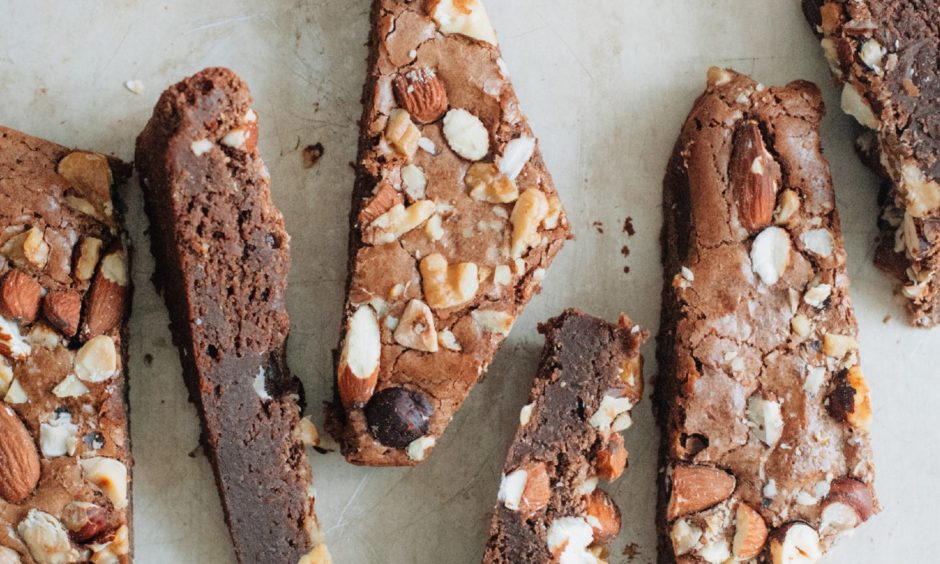 Using oat flour, these brownies are deliciously gluten and guilt free.
If you have a gluten allergy or intolerance, sweet treats can still be welcomed into your life with glee, just like these nutty brownies, from former Bake Off contestant Flora Shedden, who created the recipe for Graham's the Family Dairy.
To see more in this series, take a look at our previous sweet treat recipes here.
---
Gluten-free nutty brownies
(Makes 12)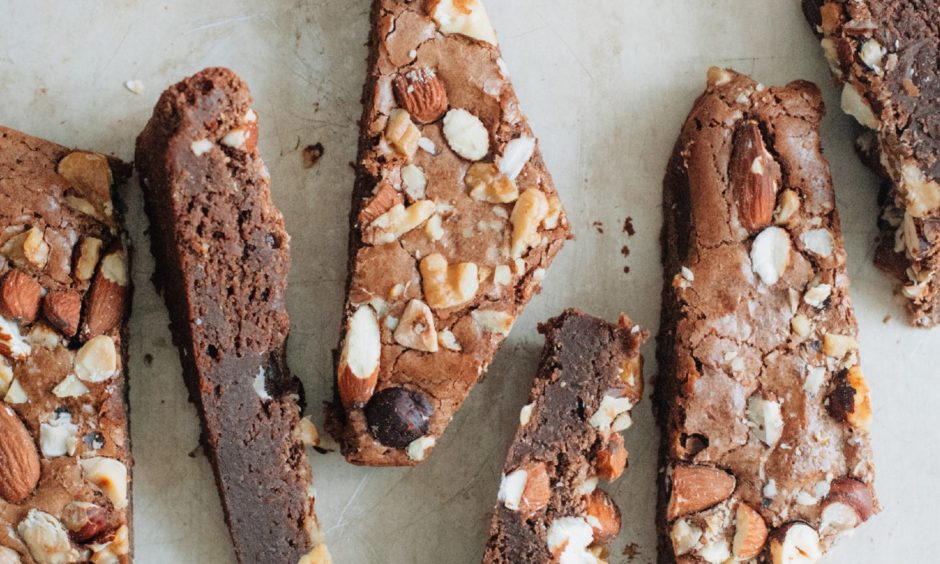 Ingredients
100g Graham's the Family Dairy unsalted butter
250g dark chocolate
200g caster sugar
100g Graham's the Family Dairy Protein 22 Raspberry
100g oat flour
3 large eggs
100g mixed nuts
Method
Preheat the oven to 180°C/Fan 160°C/350°F/Gas Mark 4.
Grease and line a 23cm square tin. In a medium saucepan heat the butter until just melted. Break the chocolate into pieces and add to the pan.
Stir over a very low heat until fully melted and combined. Remove from the heat.
Stir in the sugar and Protein 22. Beat well. Next add the oat flour and the eggs. Again beat well until mixed through properly.
Pour the mixture into the prepared tin then scatter the top with the nuts.
Bake for 25 minutes until slightly risen, but still a little soft in the middle.
Allow to cool fully before placing in the fridge for at least 2 hours. This helps the brownies develop a fudge-like texture.
Slice into squares or whatever shape you fancy and serve with another dollop of Protein 22, or simply on its own.
---
More in this series…