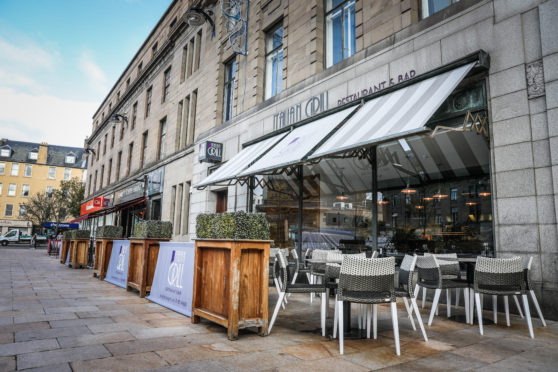 This was my third visit to the Italian Grill in recent months, my dedication not so much a declaration of love for their food but an attempt to try and keep up with the revolving door crammed with head chefs at this City Square conundrum.
My first visit was for lunch with the editor of this newspaper, during which she offered me the chance to write this column.
Happy days for me – and the food was pretty good in an ersatz Italian kind of way. Really, what else could it be? Nothing to cross bridges for but every city needs a good central crowd-pleasing Italian and this hit the spot reasonably well.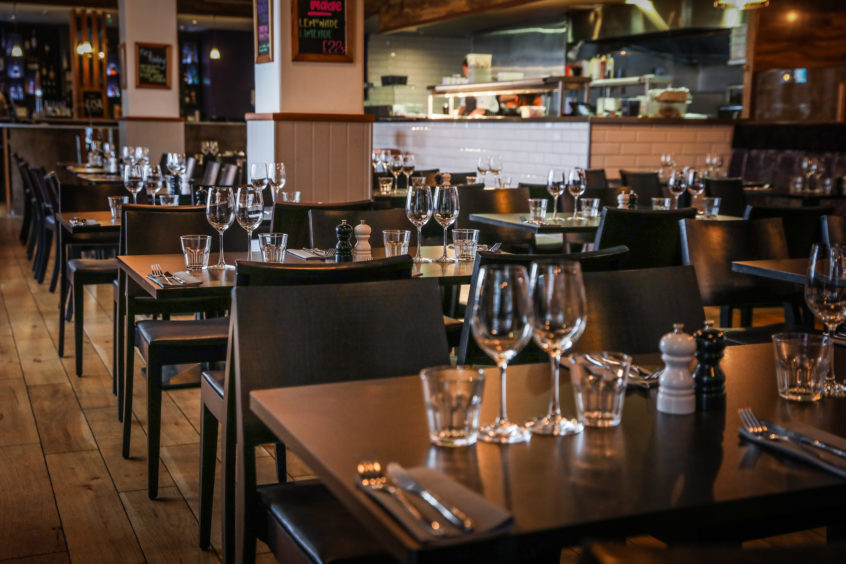 By the time of our second visit on September 25 the restaurant was trumpeting the arrival of wunderkind Graham Campbell, apparently Scotland's youngest-ever Michelin starred chef (this is disputed within the industry) and a star of the Netflix show The Final Table.
The menu was at once broader and more adventurous and the emphasis was all on tasting menus and seasonality rather than the more basic pizza and pasta one might have expected.
At this lunch Catriona ordered the cep gnocchi for £7 whilst our mutual friend and renowned café owner and former Courier Menu Awards ambassador food ambassador Mary-Jane Duncan ordered the venison (£18).
Both were delicious, the gnocchi a sizeable portion for the price, and the venison a cossetting celebration of autumnal fug, if fug could ever be served on a plate with pear and butternut squash. My wild halibut with baby gem, parsley broth and turnip was ace – subtle, light and highly pleasing. Job done.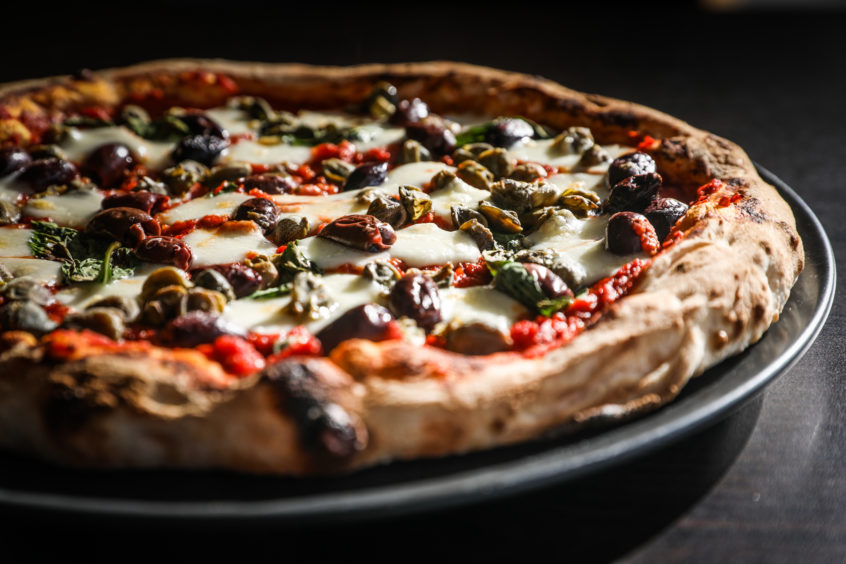 By the time I got home though news had reached our posse that Graham Campbell was leaving Dundee and going to America – making his time at the Italian Grill about the same as it takes to cook a decent lasagne. What are we to make of it all?
So, in an attempt to bring you a definitive review, back I went for a third visit and sadly it is this most recent trip which must take precedence – sad, because the food was pretty poor.
Although the menu is the same as the one (presumably) devised by Campbell, we decided that we should stick with the basics to see if the incumbent chef could walk before he could run.
Maybe the head chef wasn't on duty that Friday lunchtime but the whole experience was pretty desultory  You've got a restaurant with one of the best geographical/people-watching spots in the whole city. You're serving Italian food. It's Friday lunchtime and we've all got that 'here comes the weekend' euphoria begging to be uncorked.
All they had to do was deliver a good pizza, a Tuscan bean stew and a classic green salad and serve it like they cared. I could have done it myself had I been at home because it ain't rocket science.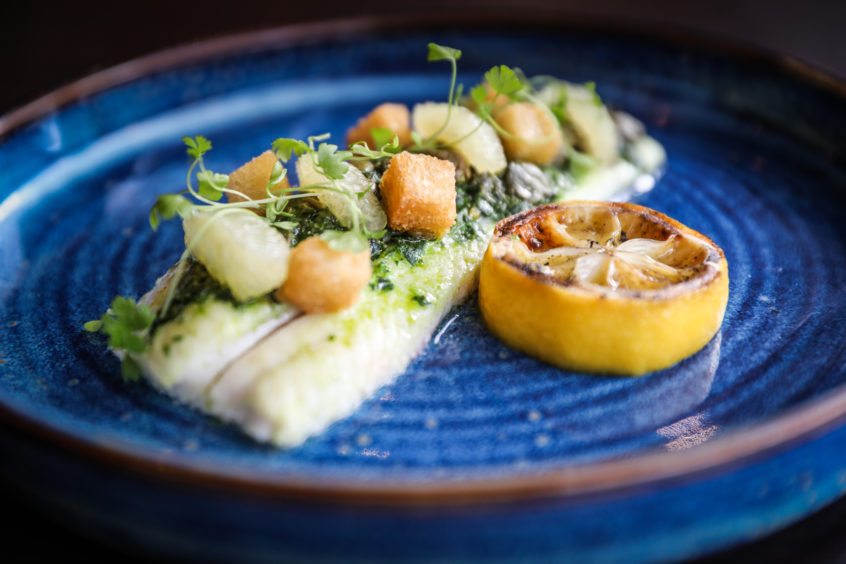 Well, they failed. It didn't help that the place was so empty, because emptiness only ever lifts the spirits of a minimalist after the burglars have been. The staff are nice and, whilst they didn't put a foot wrong, there was a lack of care and engagement that was not conducive to fun times.
The music was bloody awful – '90's and later Britpop and not even the A-list. Kaiser Chiefs, may I tell you that I probably don't predict a riot in Dundee City Square on a dank Friday afternoon in October, even incited by a bad pizza. It was a bit grim.
Now on to the food. The pizza (£9.50) had a good base but I would have left it in the wood-fired oven a bit longer. The generic tomato and mozzarella on top were fine but David's extra toppings of olives and capers pretty much made the whole thing inedible.
It was the capers. The best capers are salted and you rinse and rinse like you're showering the salt of the Med off your skin. These cheapos were brined in vinegar and were actually disgusting.
As someone who drinks vinegar you might think I would applaud this overdose of acetic acid but this was a pursed-mouth experience too far even for me. The whole pizza smelt like a pickling factory.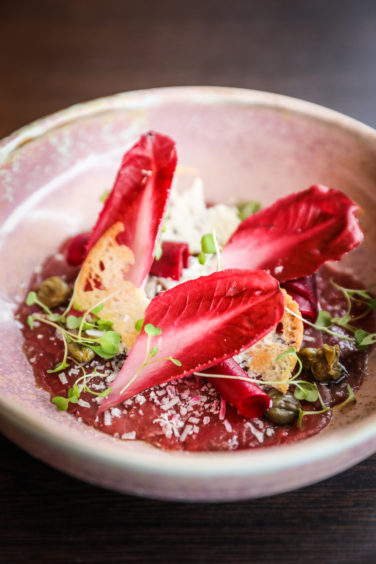 My Tuscan bean stew (£8) was something I make often at home but I tend to cook the courgettes. These were raw. The portion was served in a side bowl which made the cost of the stew a joke. A simple green salad (£3) was served in a similar tiny bowl, making it both hard to eat and even harder to find any dressing. Truly, there was none.
David had some skinny fries (£3) because what's pizza without chips? Hell, it was Friday and we wanted to live a little. The fries were fine although it was skinny fries in a skinny portion.
It was time to go, although in truth I don't think any of the staff would have noticed had we sprinted naked for the door. We slunk out unacknowledged feeling lighter in pocket but oh so much heavier in spirit.
This was a transaction, not a meal. I hope the owners of this place can find a vision because they have one of the nicest spots for a restaurant and the food on my middle visit was good.
But I think they are stuck between a middling version of fine dining and the need to provide classic Italian staples – which they must do well to succeed. Right now it's not enough. All this shows the variables involved in making a successful and enduring business.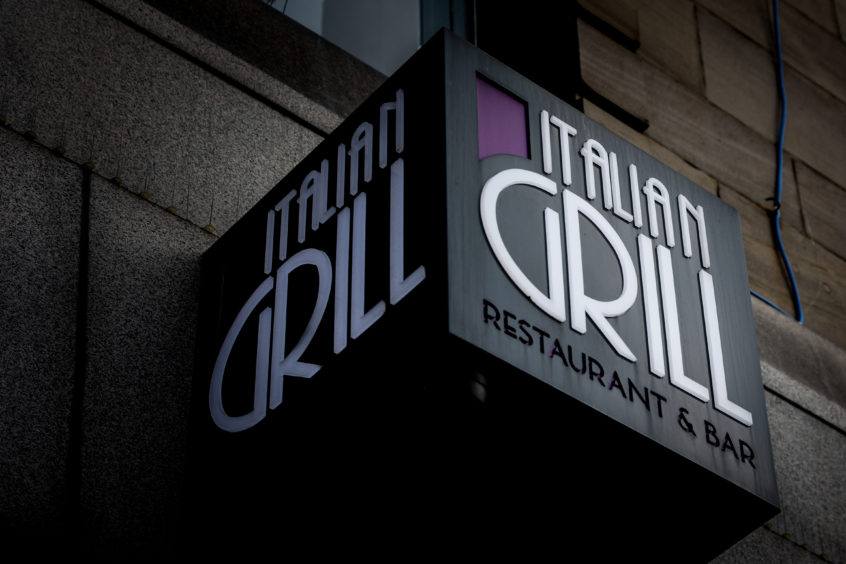 It's not just Michelin stars, a clever angle or even just a great chef (although you're on a hiding to nothing without the latter as your base). It's a vision, as opposed to a gap in the market. It's wanting to be the best. It's a feeling that you care about every single person who comes through your door, whether they are having oysters, grouse or garlic bread and chips.
To do all of those things well takes skill. And you have to keep giving that sense of care and bonhomie day in and day out. Also, on a more prosaic level, get some good quality capers!
However, they have just launched their new autumn menu so this may well be the impetus they need to find their own feet after all the changes.
And if you're going to be one of the few places in Dundee to add service to the bill automatically then make sure your service is the best.
A new menu has just been launched which seems to be a bit more concise so it's to be hoped that this might be an illustration of a sharpened focus here.
Italian Grill
6 City Square
Dundee DD1 3BA
t: 01382 690600
w: italiangrill.net
Prices: express lunch one course from £6. Snacks from £3; starters from £6; mains from £12 (pizza from £6); dessert from £5; tasting menu £50 per person
Value: 5/10
Menu: 7/10
Atmosphere: 6/10
Service: 7/10
Food: 6/10
Total 31/50
---

---