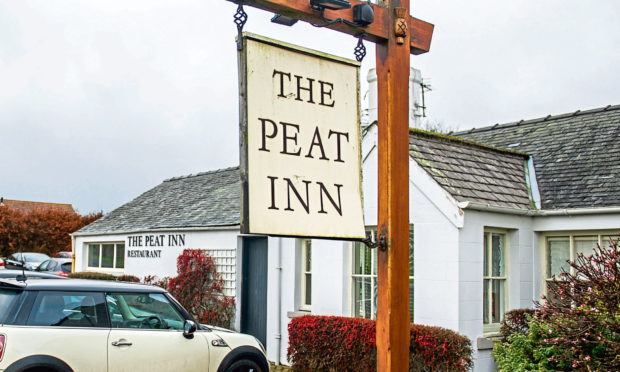 Murray Chalmers visits the Michelin-starred Peat Inn in Cupar, and finds moments of brilliance, and some things not quite meeting expectations.
The Michelin-starred Peat Inn was probably the first fine dining restaurant I ate in locally, back in the annals of time BC – before computers, and before the term fine dining had even become common currency.
David Wilson, who had opened the restaurant in 1972 in the most unlikely of locations – a tiny Fife village with a bus stop – was such a brilliantly perfect and understated evocation of chef/patron, taking his venture to such giddy heights that he became the first Scottish chef to gain a Michelin star. The food was ace, the ambience was old school and the wine list was as fat as the Domesday book. I loved it, and I loved that David Wilson ran it with consummate style for 33 years, exerting an increasingly important influence on cookery in Scotland and globally.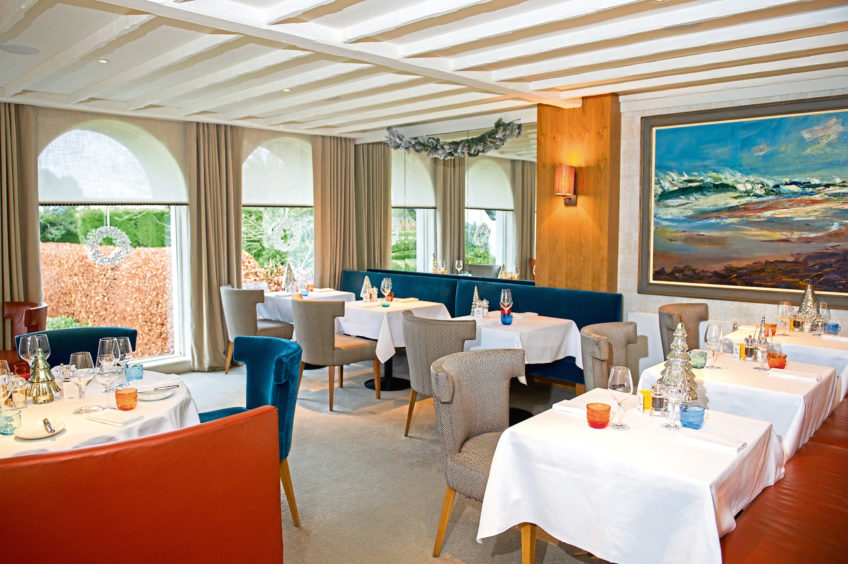 But all things must pass. The restaurant was sold in 2006, when it was bought by Geoffrey Smeddie who, over the years, has introduced a simpler style of classical cookery to his canon.
More recently, we had lunch on the Thursday that was Election Day and I warned my dining companion, David, we might be the only people eating, knowing that fine dining seems to be taking a bit of a hit on the other side of the river in Dundee. I couldn't have been more wrong. The car park was full and the small lounge inside was even fuller. The deal with The Peat Inn is you arrive and sit in the lounge with fellow guests, the log fire blazing, the chatter polite, all expectations centred on the not unreasonable idea of a shared sybaritic experience. You're going to be looked after, with a glass of champagne in your hand in minutes, some Gordal olives and salted almonds in bowls and an alluring menu to consider as the passage of time slows down.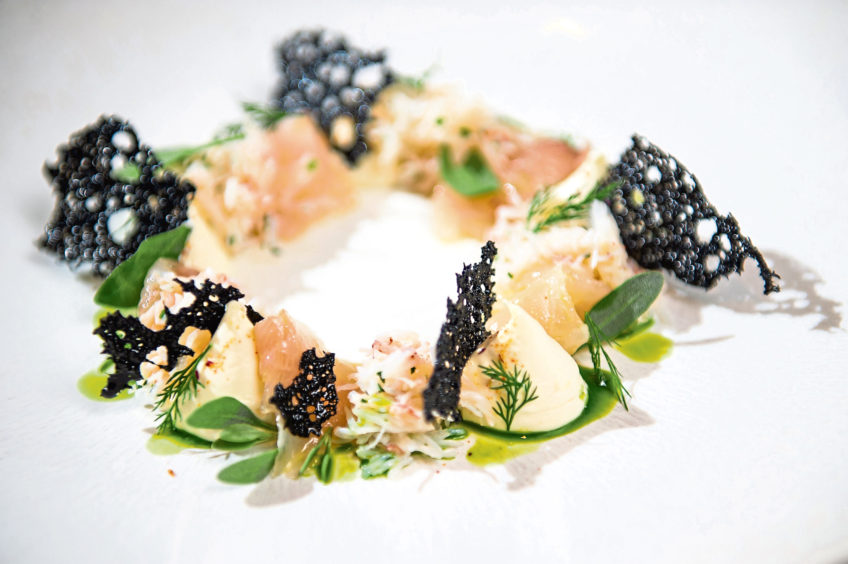 Sadly, our arrival seemed to tip the balance of how many people you can fit in a small space and the look of frenzied bewilderment on the face of our greeter was such that I actually thought she was going to ask us to sit in the car until the mass cleared. She seemed genuinely unable to cope with the fact that we had arrived on time and there was nowhere to put us. The awkward solution was to take us straight to the table, with no drinks ordered, no menus perused, and no nibbles nibbled.
My point with this is if you are going to have rigidity in a system then the system has to work. I don't know what the solution is, but then I didn't devise the format.
Now to the food. The starters were sublime although David's fine tart of young heritage beetroots, figs, Lucky Ewe cheese and balsamic dressing (£10) meant he had two consecutive dishes based on a riff of beetroot on pastry. (His vegetarian amuse bouche was just that.) My cured sea bream, dressed white crab, lemon crème fraiche and squid-ink crackers (£10) was an excellent dish, as light and fresh as can be – clean food in its truest and least reductive form.
The main courses were less successful. I was torn between a 12-hour braised daube of beef (£21) and a dish of roast pheasant and hispi cabbage (£22). The waiter said both were great but immediately opined that the beef was the one to go for. It wasn't great. The long braising had effected a sort of reverse Midas touch where the depth of flavour just wasn't there – like the beef's very essence had been leached out.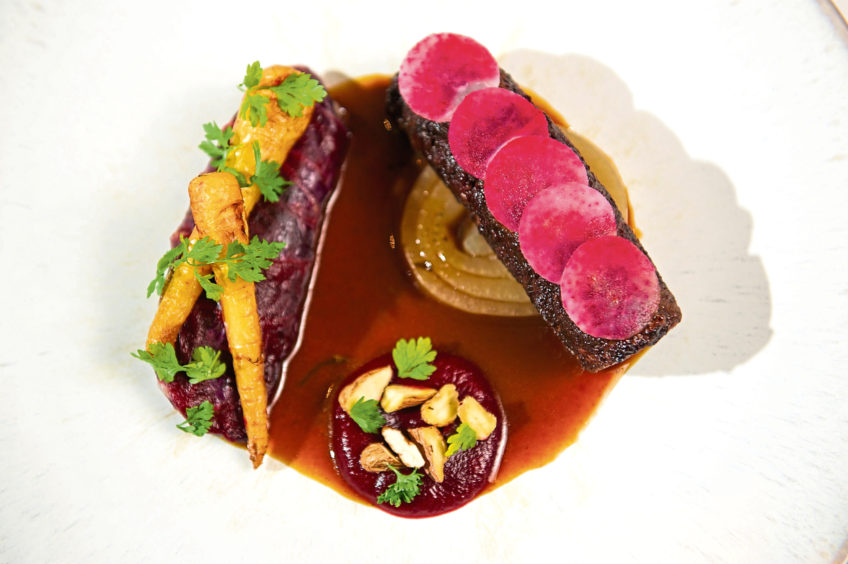 The radicchio stuffed with red cabbage tasted of…red cabbage, the wonderful acrid bitterness of cooked radicchio lost in a battle of strong spicing. The young parsnips, beetroot and carrot puree, cob nuts and diable sauce were a weird miasma of nothingness – not the robust, assertive flavours you would expect. David's potato gnocchi, ricotta and thyme dumplings, trompette mushrooms, roast onion squash and pomegranates with pumpkin and cardamom veloute (£18) was also a disappointment. The gnocchi suffered from what tasted like a blizzard of nutmeg, the dumplings were too similar texturally to the gnocchi, and the other components were strangely polite – reading the menu you would assume intensity from them and it was just all a bit tame.
Desserts were better; my delice of Scottish "bean to bar" dark chocolate, white chocolate cremeux, yoghurt and lime sorbet (£9.50) was perfection. David's Grand Marnier soufflé with gingerbread Anglaise (£9) was a subtle showstopper.
Now the niggles. A glass of wine I'd ordered specifically to accompany my beef arrived after I'd finished eating.
We chose to go to the lounge for coffee, having missed out on that experience when we arrived. Sitting by the fire, in a revised interior which surprisingly and pleasingly owes something to Mid Century modern LA in its influence, we were served our good coffee and tea and….no petit fours. I knew that very good petit fours (including a knowingly great homage to David Wilson's classic chocolate pot with rosemary) are always served here and…ours just didn't come. I'd drunk my coffee by the time they arrived, which negates the whole point of them.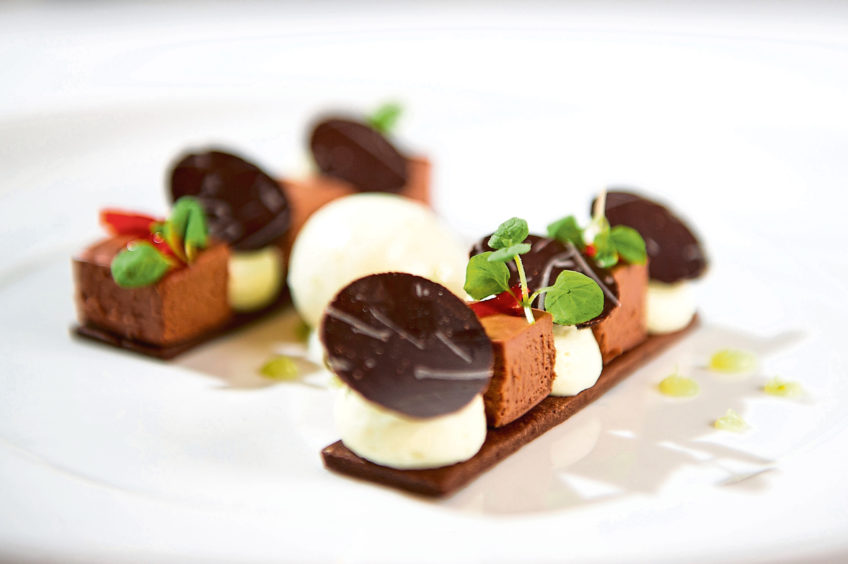 That said, everyone seemed to be having a great time. A table of ladies lunching seemed like regulars, as did so many others. I can see why. The set lunch for £25 (which we didn't have) must be a steal for cooking of this quality. The environment is safe and easy on the eye and very PLU (people like us).
It's a place that knows its place and, for those who like that kind of thing, this is definitely the kind of thing they like.
But I think if it's judged on the criteria that restaurants should be judged on – food and service primarily – then it needs to loosen up the polite flavourings a bit, raise its game with the service and not rely on a certain very specific and, to me, slightly outmoded modus operandi if it's to reach out to new generations of diners.
The Peat Inn 39/50
Where: Collier Row, Peat Inn, Cupar KY15 5LH
t: 01334 840206
w: www.thepeatinn.co.uk
Price: Starters from £10; main courses from £18; dessert from £9. A three-course lunch menu of the day is also available at £25 per person.
Value: 7/10
Menu: 9/10
Atmosphere: 8/10
Service: 7/10
Food: 8/10