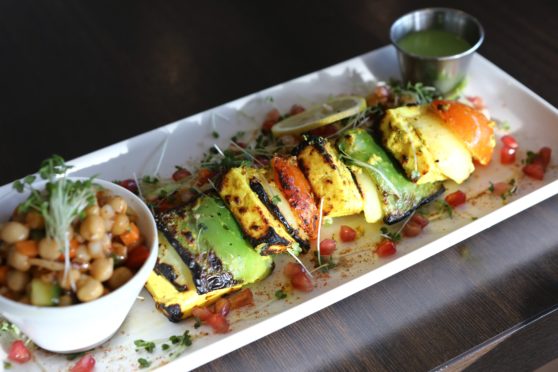 Rishi's on a Friday night was something else, like walking into a funhouse, a joyous, riotous kaleidoscope for the senses; not for a long time has a Dundee restaurant felt quite so buzzing, so energised, so alive.
Truly, if you ever wanted to get that Friday feeling on the night we left the EU then this was the place to be. It was packed, with quite a few tables occupied by Indian families who were obviously regulars.
The table of 12 girls opposite us definitely helped get the party started; wearing looks that seamlessly crossed cultures and fashion tribes whilst laughing in the face of a Scottish winter, they were a lively antidote to the stormy skies outside and somehow summed up the buoyant spirit of this place.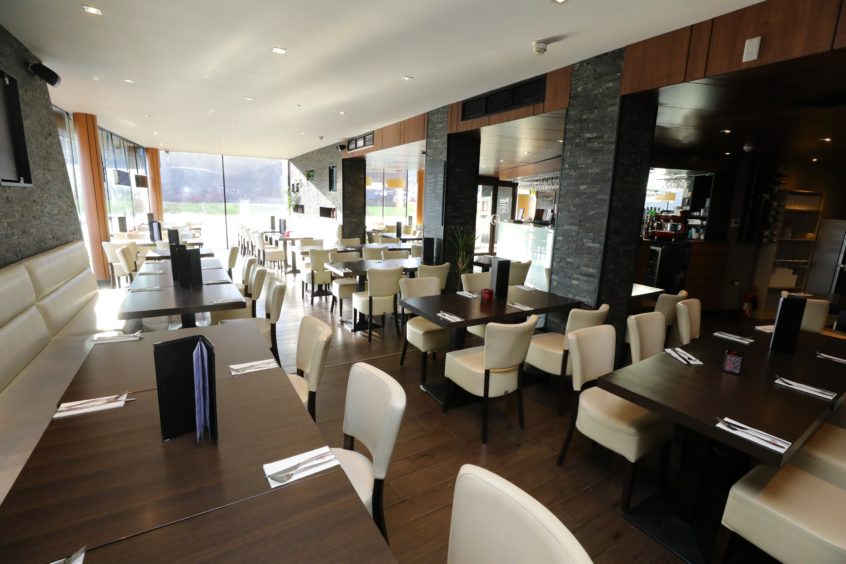 On this unforgettable day in British history, it felt so great to remind yourself just how many countries, cultures and customs are an intrinsic part of all of us in the UK – a true culture club.
The food at Rishi's is definitely appropriated from many sources, some of them 'truer' than others, but the main reference point is the cooking of Southern India. On the whole, it's really good.
Sure there are things on the menu that you can get elsewhere and I can't imagine many people want the twice cooked chips, the haggis fritters or the tomato couscous but this is a menu with something for everyone, from purists to populists.
The menu has changed since my last visit but, if anything, it's better. Refreshingly, this is an experience to make you feel good.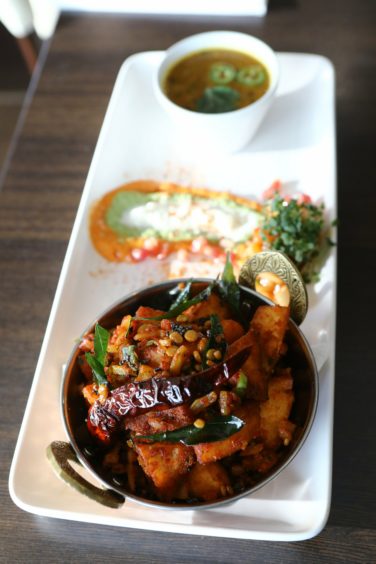 One of the things you really have to have here is a dosa. The range is large and, having tried many of them over the years, they are all good. It's impossible not to marvel at the sense of sheer wizardry that goes into their creation, such is the visual power of the finished product – the family dosa (£19.95) that arrived at the next table was longer than the actual table!
If ever you would describe as sexy the sight of a beautifully cooked, golden hollowed log made of fermented batter arriving for your dining pleasure then this would probably be that time. We had the madras dosa (£5.25) with potato masala (£1.25) and it was a thing of wonder that would make even Ann Widdecombe smile.
The staff are brilliantly friendly; in a packed service they teetered on the edge of chaos but kept it together well. Some of the food sat on the pass for too long, meaning it didn't arrive piping hot but it wasn't the end of the world because it all tasted so good.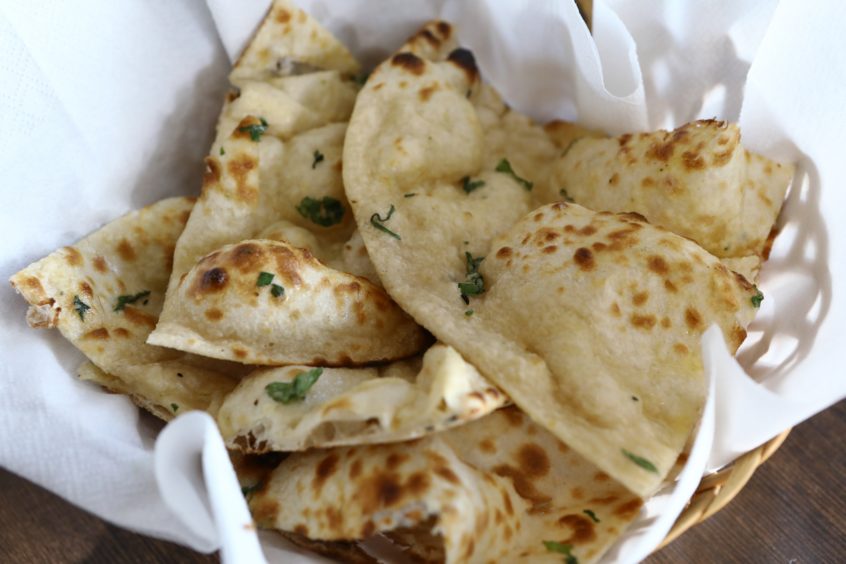 One young waiter seemed to be everywhere at once and when he cleaned a large table for 12 it was almost performance art. He jackknifed his body over the table, much to the amusement of neighbouring diners, and set both hands to work like two industrial floor scrubbers, hurtling round the space with a bowed intensity that might have had him arrested for impropriety on a beach in the Middle East. Great fun.
The rest of our food was great too. We had wonderful chilli fried idli (£5.25) and methu vadai (£4.50) together with some raita that they didn't charge for. The very sweet reason for this is that they've taken my favourite thing ever off the menu, dahi vada , and the look of horror on my face led them to suggest improvising and making my own with the raita.
Short of bringing back the starter of the Gods then this was a very acceptable solution. It's worth stating that the starter dishes are big and thus very good value for money.
Of course by the time the main courses arrived we were stuffed because we'd also had poppadoms and chutneys (which were fine but not as good as at Dil'se).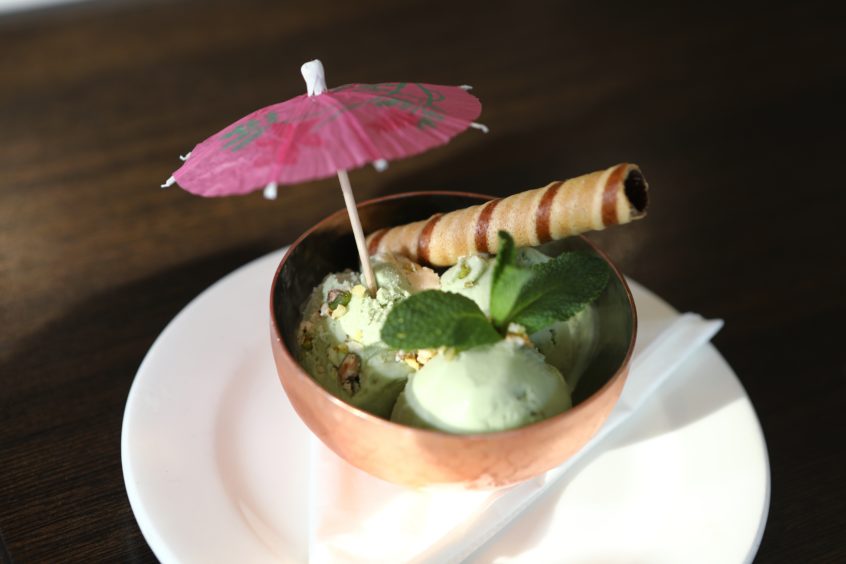 Anyway, my railway lamb (£15) was excellent, the lamb tender and so perfectly infused with the wonderful spicing that it was a crime to leave any. David's paneer ka soola (£6) was actually a starter and was delicious, the cheese enhanced by the wonderful ginger, garlic and mustard marinade.
It's worth noting here just how much of this menu is good for vegetarians because, trust me, that isn't always the case on Tayside. Of course the cuisine of southern India is naturally disposed towards vegetarian food but nevertheless, kudos to Rishi's for reflecting this in their menus.
By now we were both full and spent, the food and the high-octane atmosphere having risen to peak funtime with the music cranked up and a very singular version of Happy Birthday blasting out to much raucous singing from the party of 12 girls. If they'd started a conga round the restaurant I'd have joined in.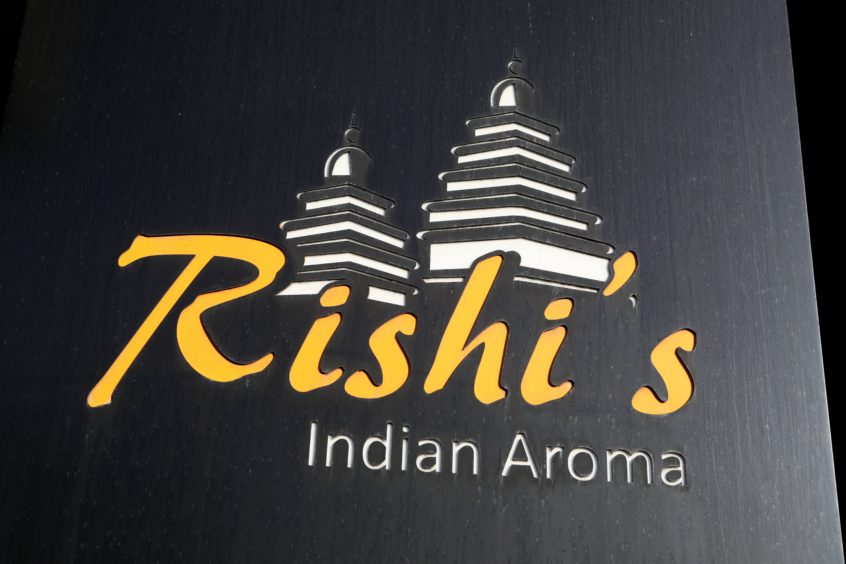 Rishi's is very different to other Indian restaurants in Dundee. It covers the waterfront of Indian food including the Anglo/Indian classics but reflects more of a street food vibe, which I love. It's bold in atmosphere and bold in flavour.
In a way it did take me back to my first visit to India where the bombastic assault of frenetic activity combined with a heightened sensory experience led to an overload of stimulation. But happily so.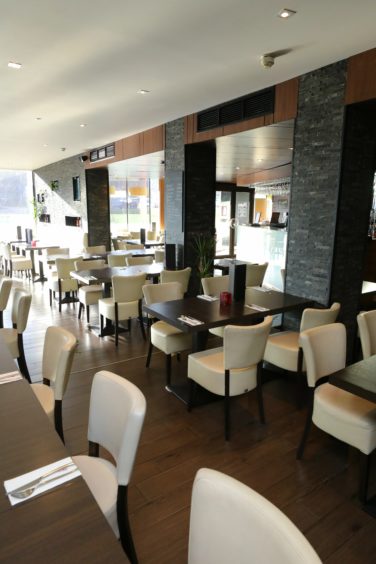 As an experience it's very different to Dil'se, like if Dil'se had a younger sister who wanted to paint the town red and dance. My friend and dining companion David, a Geordie by birth, absolutely loved it. I do too, in a very different way to my love for Dil'se. Of course there's definitely room for both.
To eat here on such a historical day as Brexit was such an acute reminder of what our nation is made of, not least because I took great pleasure in imagining that so many of the people who were already crowing about getting their country back would probably be eating Indian food served by people from outside the UK at that very bittersweet moment. In all its multicultural influences and celebrations, Rishi's is a joy.
Rishi's Indian Aroma
11 Hawkhill
Dundee DD1 5DL
t: 01382 791041
Price: starters from £4.50; dosas from £5, fillings from £1.25 main courses from around £9; dessert from £1.25.
Set menu also available: lunch 2 courses with sides £9.95; 3 courses with sides £11.95. Tapas lunch menu also available.
Value: 10/10
Menu: 8/10
Atmosphere: 8/10
Service: 7/10
Food: 8/10
Total: 41/50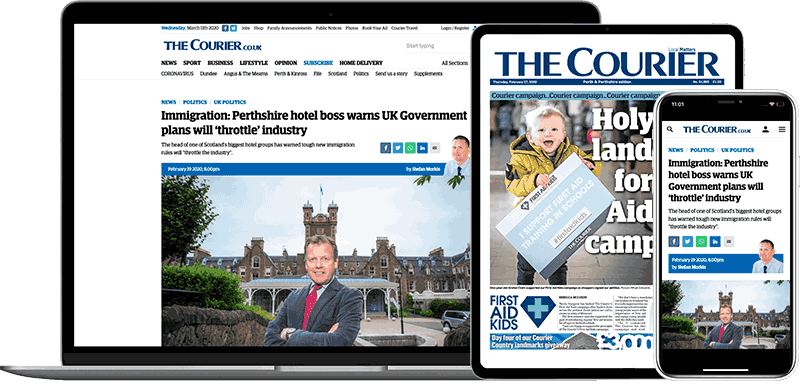 Help support quality local journalism … become a digital subscriber to The Courier
For as little as £5.99 a month you can access all of our content, including Premium articles.
Subscribe