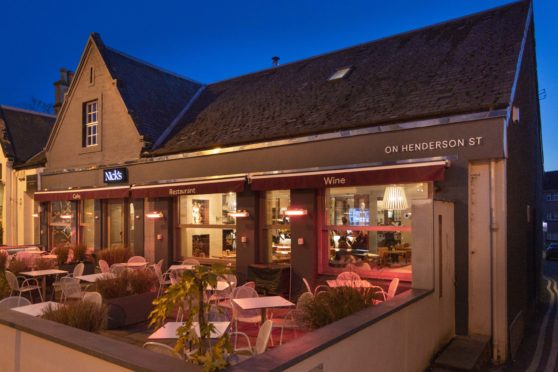 What a time to be alive! Celebrity is now such a meaningless concept in this age where star wattage is extinguished or illuminated in seconds by the brutality of clickbait.
This acceleration of hitherto untouchable fame is apparent across every genre of the business of dressing up and showing off for ego and money; they're all clinging on, from overnight popstars to savvy influencers, all hiking relentlessly on a media trail that, en route, also made stars of the modern celebrity TV chef (or 'broadcaster' as they now prefer to be known).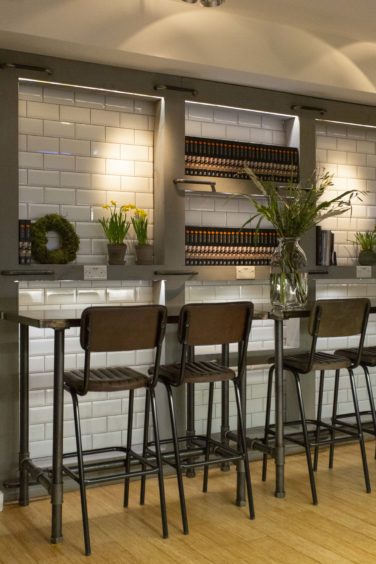 Talk about polarisation! Last night I went out with two smart café-owning friends and we spoke animatedly for a good 20 minutes about the merits of TV chef royalty like HRH Nigella, Nigel Slater, Keith Floyd and Rick Stein against the more – how shall we say? – small-screen Bunsen burners in life's flaming kitchen.
In truth I'd never really thought about Nick Nairn that much, probably because I wasn't in Scotland so much at the time of his seemingly inexorable rise. But, like me, you can easily google his story and make of it what you will.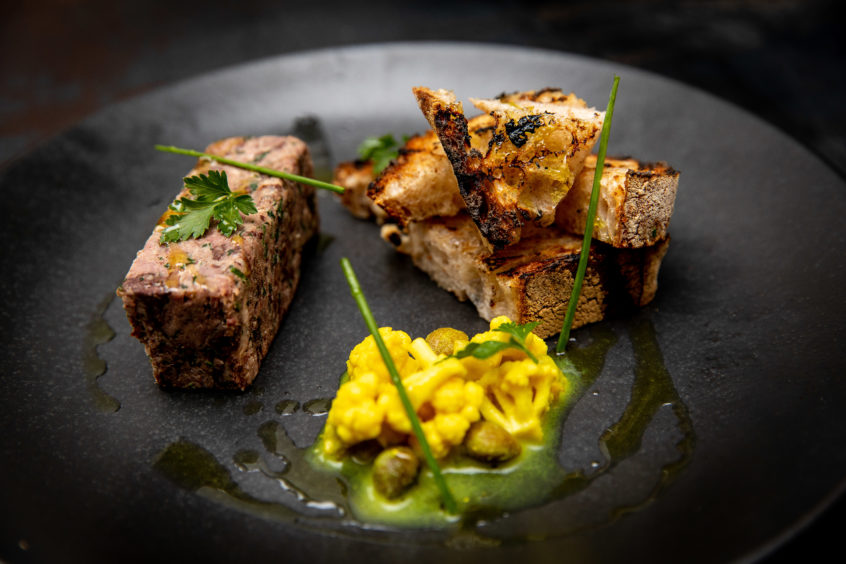 He certainly seems like a good thing, especially for his work helping export Scottish cookery to the world. So the good news is I arrive at his new restaurant Nick's (first name confidence alert) with absolutely no preconceptions about it apart from my friend Helen Terry telling me that Bridge of Allan is where she encountered her first Scottish yummy mummy – so I knew we were unlikely to get mugged on the street, or if we did at least they would be wearing Boden. Talk about well-heeled! This wasn't so much a re-sole at Timpsons but more a total reboot at Prada.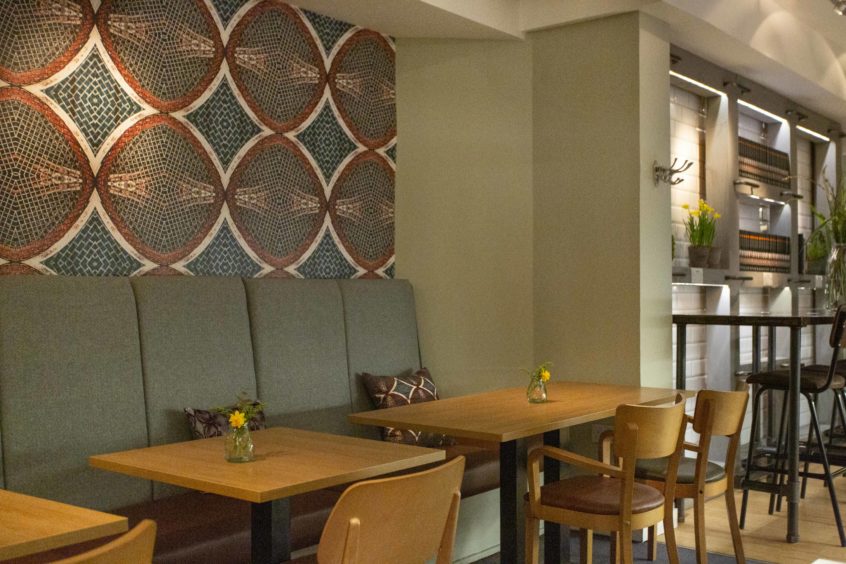 I'm happy to say that the restaurant is great. Not life-changing, not genre-defining and not likely to win awards for innovation, but it all worked so well that it was often hard to remember that we were there on their second day of trading. Everything happened when it should and we ate well in nice surroundings for a reasonable price. Job done. One of these on every major high street would be a good thing indeed.
Nick's is a family restaurant which nevertheless will appeal to everyone, whether you have kids or not.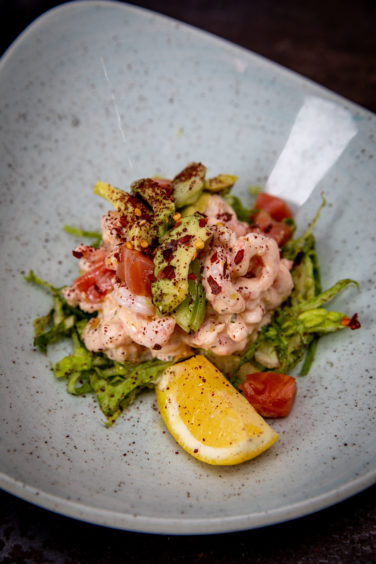 The menu is like a greatest hits of brasserie food, with enough twists and turns to keep the jaded palate interested. Provenance is noted and, whilst there are some usual suppliers like Wild Hearth bakery, there are also Brigston & Co hot dogs – posh dogs, if you will (£12) – and much use of Nairn's name to claim ownership of things like his 'original cure' smoked salmon (£3.50).
Jacqueline's 'legendary' cheese scone (£1.50) can be added to the soup of the day although this was a legendary experience that Helen and I left till next time.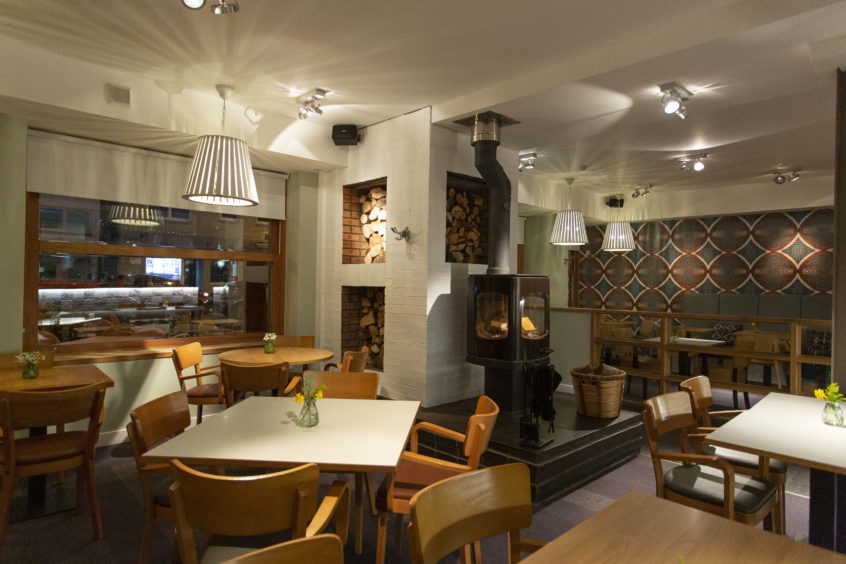 In truth this adjectival marketing nonsense turns me off if over-done, most notably in the godawful Leon cookery books where it seems like everyone who ever walked in their kitchen to deliver some potatoes invented a dish. Here it's the right side of sweet although it's an affectation I will be happy to see made redundant with time.
For starters we shared some good sourdough, hummus, olive oil, balsamic and 'nice olives', which I think were Gordal (£4.50).
Helen chose the prawn cocktail (£9), a now knowingly camp classic that here was brought back to the essence of the dish. It was good. My Ayrshire ham hough and Campbells black pudding terrine (£6.50) was served with good piccalilli and sourdough. I really enjoyed it although I felt like the terrine was a little on the dry side.
My main course of Peterhead landed smoked haddock fishcake with Welsh rarebit sauce, parsley oil and confit cherry tomato (£14) was exemplary.
I had a mild Saturday hangover so this really was food of the Gods right then, especially served with a side order of skinny fries, bacon crumb and parmesan (£3.50). A full fat Coke provided final robust vigour both to this excellent brunch dish and to my overall constitution.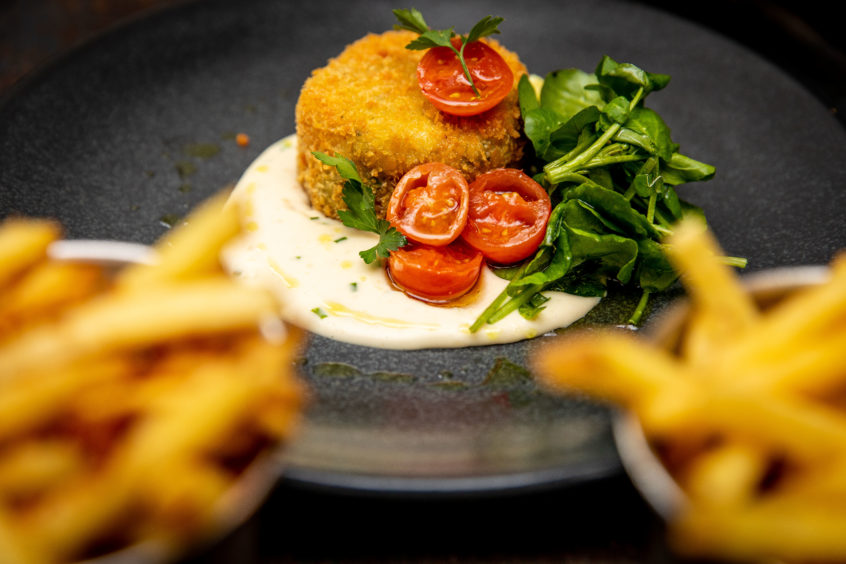 Helen's peppered pastrami sandwich with swiss cheese, cornichon and sauerkraut (£10) was ordered with much anticipation. Now a longtime Scottish resident, Helen travelled the world as a member of Culture Club and became just as much of a well-travelled foodie as she is a great singer; what she can't tell you about pastrami and salt beef isn't worth knowing.
This was pronounced good although it did provoke a debate about whether, like salt beef, pastrami should be served hot. Nick's version was cold and extensive research – well, a text message to a Jewish friend – confirmed that pastrami can indeed be served thus, although Helen would have preferred it hot, and it seems that warm is the norm.
As we sat in Nick's discussing the temperature of brisket our thoughts turned wistfully to that temple of salt beef, The Brass Rail in Selfridges, serving this classic since 1966 and still wearing the barbecued salt beef crown (by the way we also had another discussion about the origins of pastrami – it's actually Romanian, not Jewish).
After all this intellectual rigour and debate, plus the good food, we just couldn't manage a pudding. But next time I definitely will because I also have my eye on a lot of other stuff on this crowd-pleasing brunch menu – most notably the shakshuka (£9) and the excellent looking pizzas. The menu will change seasonally, helped by the close links Nairn has forged with his suppliers. Different menus are available at different times so consult the website for more information.
Nick's is very good. If I lived near there I'd be in it all the time because it reflects a modern way of eating that is more in tune with our lives than fine dining. This is a celebration of good ingredients cooked well and served simply and pleasingly.
The room has been attractively converted from the old Jam Jar café and is now a fairly large space with three separate dining areas and also tables outside for warmer weather.
For some reason it reminded me of the Pizza Express in London's Museum St but in truth I think I was just thrown by the tiles on the counter. It looks nice and I would be very happy to sit here for hours in summer and watch the world go by. A hit!
Nick's on Henderson Street
28 Henderson Street
Bridge of Allan
FK9 4HR
t: 01786 831616
Price: brunch starters from £4.50; main courses from £6.50 (pizza); desserts from £2 ( ice cream/sorbet), £6 other desserts.
Value: 8/10
Menu: 9/10
Atmosphere: 9/10
Service: 9/10
Food: 8/10
Total: 43/50