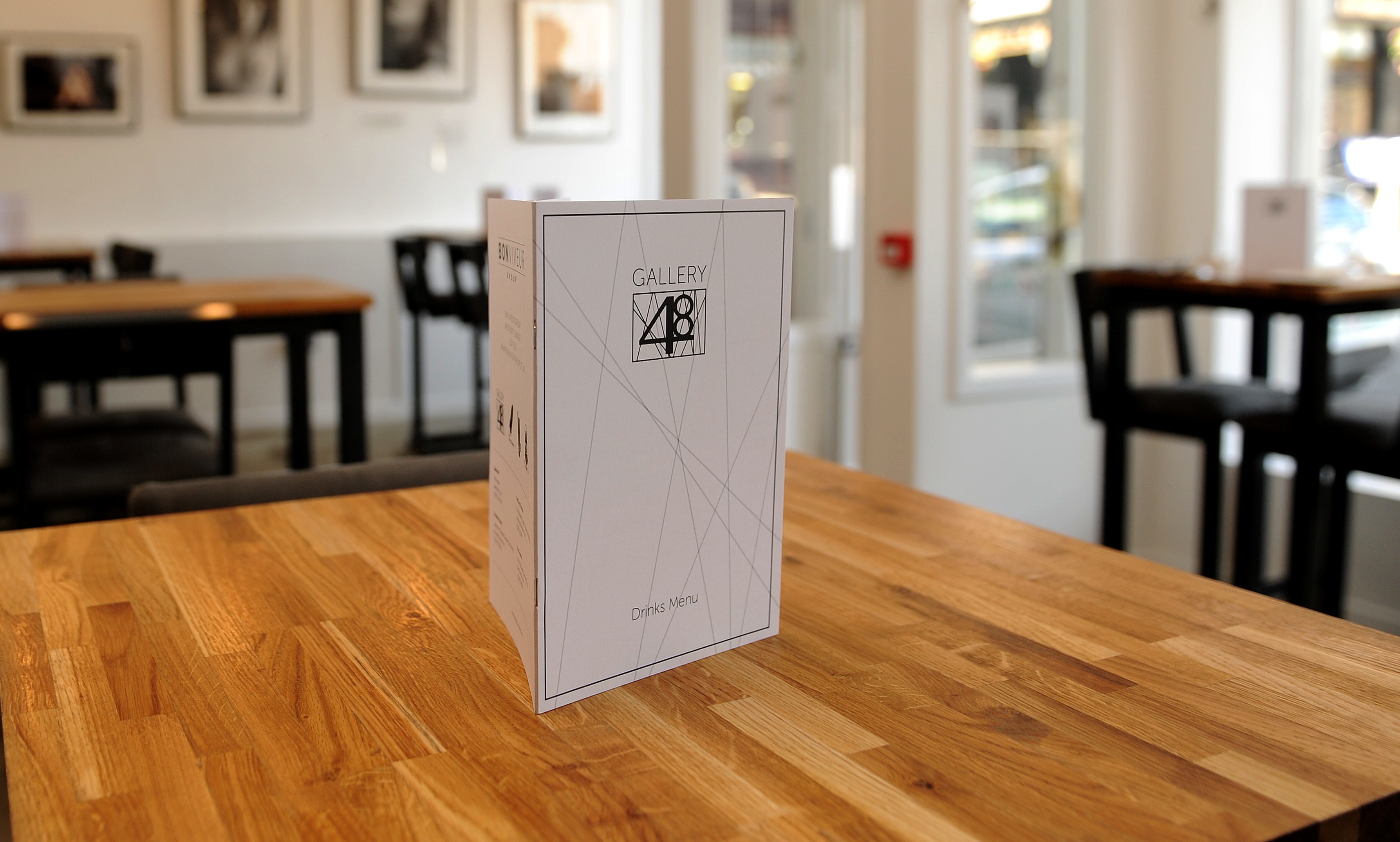 They say, in spite of our current, rather more than little local difficulties with the European Union, that if most people were asked what nationality they would like to be in a perfect world, they would say Italian. Partly because of the sunshine, the culture, the beauty of its cities and coasts, the charm of its people – and its food.
It's hard not to agree.
But for me, even the wonders of Italian cuisine are often surpassed by the flavours of Spain – and the way the Spanish eat their delectable dishes.
This is the nation that invented the concept of tapas, let's face it, and what's not to like about that? Not to mention the idea of manana…
And that means that Gallery 48, recently opened in Dundee's West Port where the former gallery of the same name used to reside, is right up my avenida. It's the latest venture of the local Bon Viveur group of diverse establishments in the city's cultural quarter that already includes The Tinsmith, D'Arcy Thompson and The West House. As befits its previous life – the clue's still in the name – it's a light, airy, modern space ideal for exhibiting contemporary images and showcasing an imaginative take on the best of Spanish food.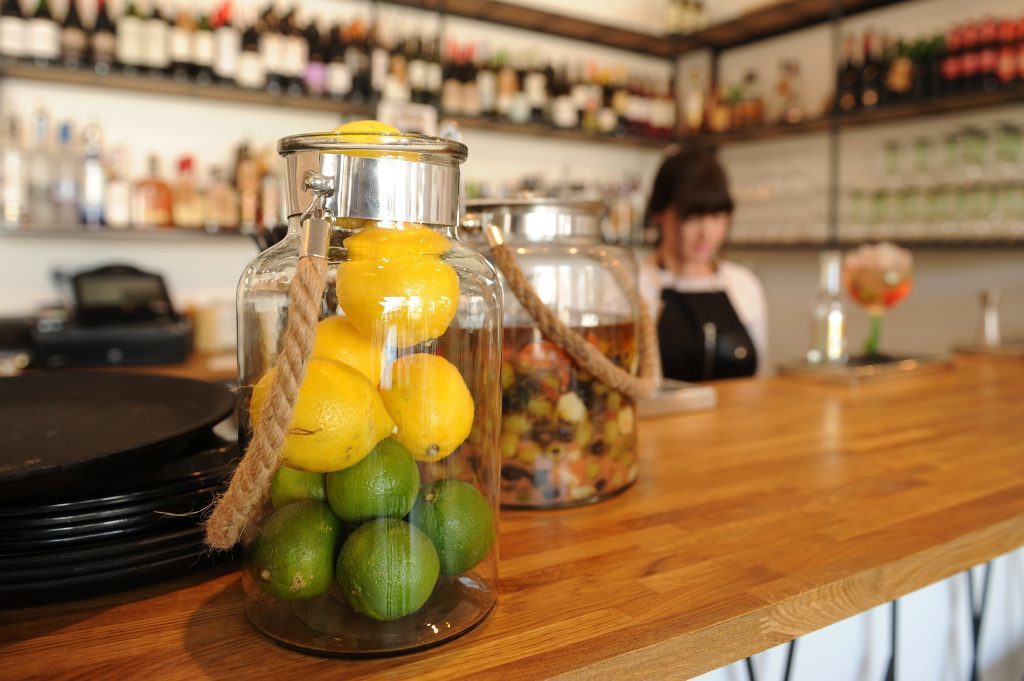 Tapas@Gallery48 offers a concise but very varied list of options. Judging by what we chose on a busy Saturday evening in June, it's all done freshly, speedily (without being rushed) and with real flair.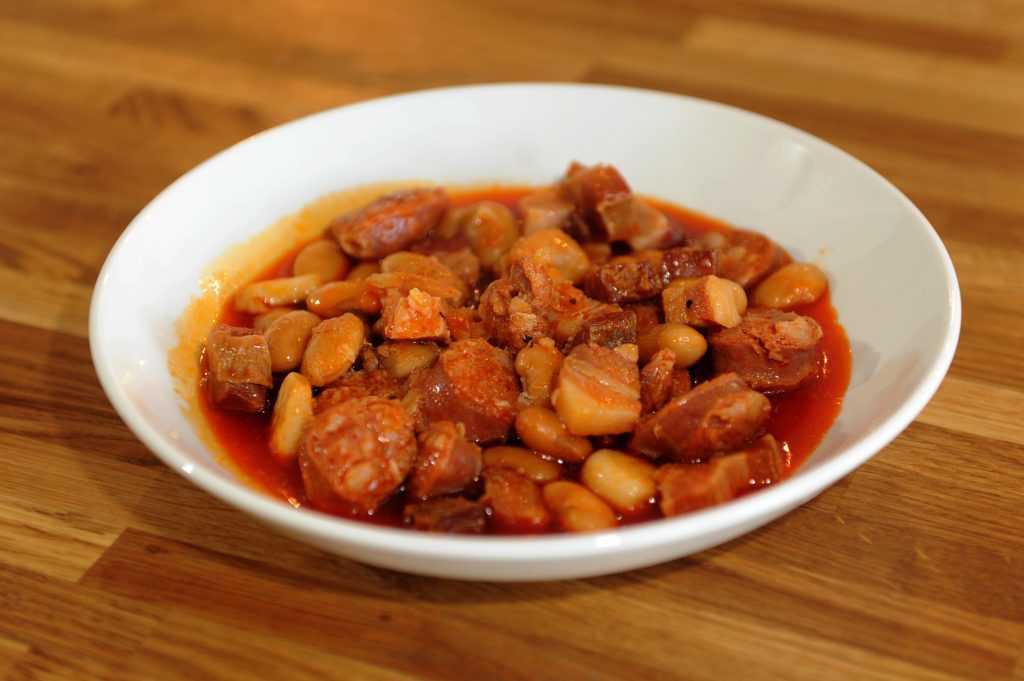 Light bites – para picar, en espagnol – included olives marinated on the premises (£3.50), gazpacho (£3.00) and croquetas of the day, featuring Iberian ham, on this occasion. We opted for five choices from across the menu. These included grilled baby squid (£6.50), succulent and tender, served with chilli flakes and sesame, then chorizo, pancetta and spicy white bean stew (£6.50), with a tomatoey sauce so delicious we went for a side order of fresh homemade bread and balsamic vinegar (£3.00) to mop up every drop. Each dish is brought when it's ready – there's no set order.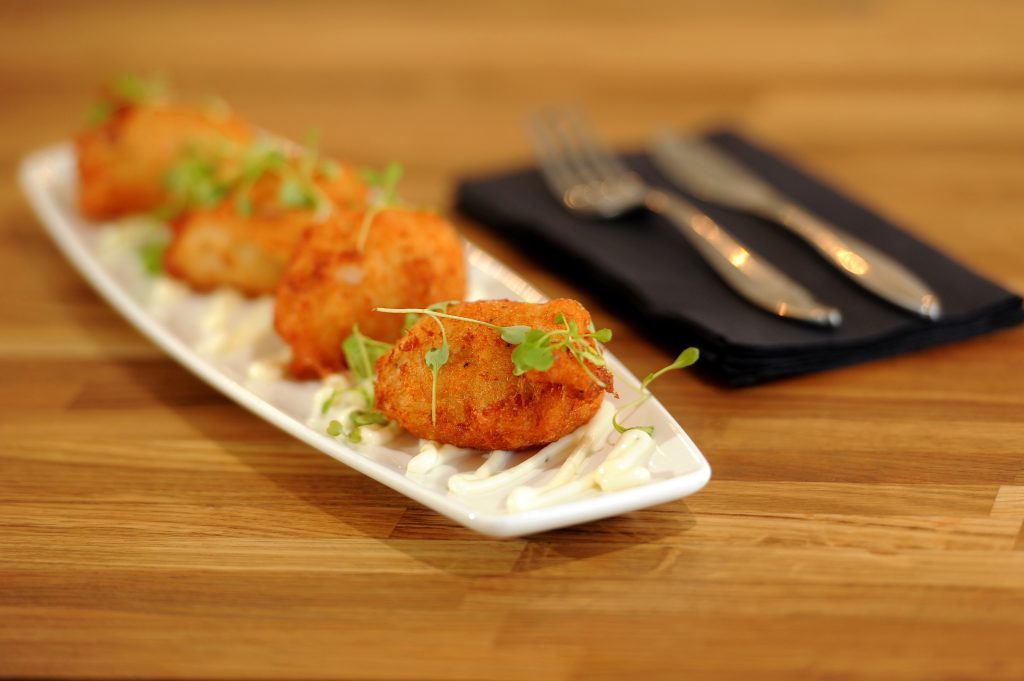 Spain is a nation of meat eaters but vegetable dishes are also something special, from the simple but delicious peppers padron (£4.50), fried whole in oil and dusted with sea salt crystals, to Catalan spinach with pine nuts and golden raisins (£4.75) which was the star of the show for me. Although it's a northern speciality, it reminded me of the gorgeous mix of sweet and savoury that you often get via the Moorish and North African influences in Andalucia
Staff member Julian, who brought us salt cod fritters with homemade aioli (£5.40), explained that the recipe for it came from his mother at the family restaurant in Madrid. It could hardly have tasted better, lighter or more Spanish if it had upped and danced the flamenco.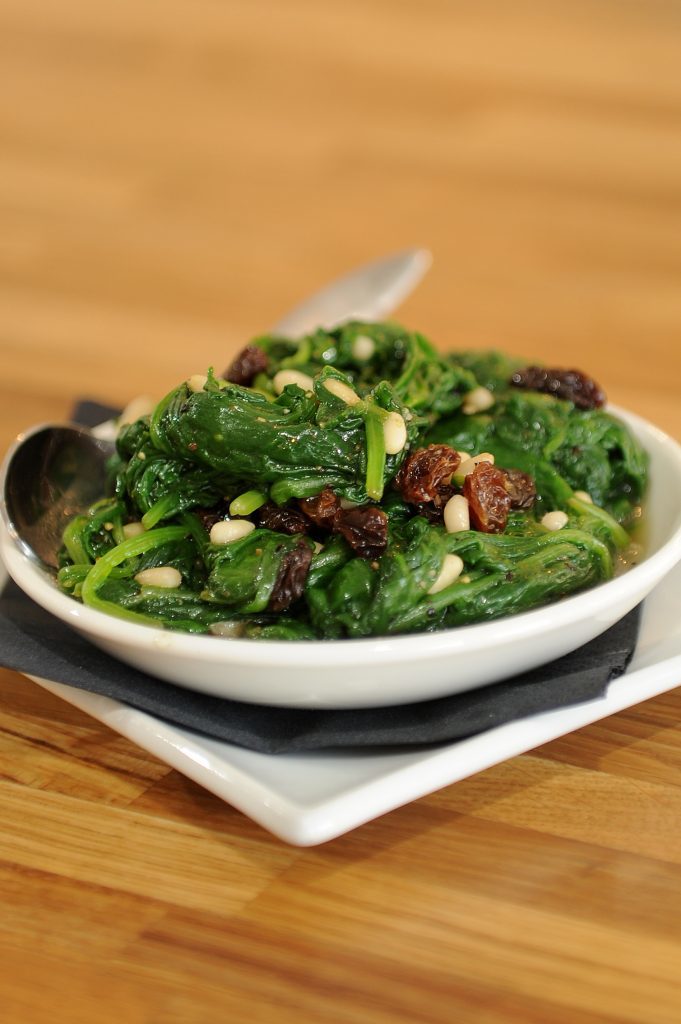 Deciding that the three puddings (churros or fried dough with chocolate sauce, Catalan crème caramel or raspberry Pavlova with macerated pine berries, all £3.95) were a little on the sweet side for our mood, we opted for the cheese platter. This was a selection of four Spanish cheeses (£9.95), a sharp sheep's cheese, a gooey goat cheese, a smooth creamy effort encased in rosemary and a blue picon, served with little pots of hummus and savoury chutney. Of course we had wine from an interesting Spanish list, going for the big and bold La Multa garnacha from Calatayud, made by a Scot, Norrel Robertson, hence the title El Escoces Volante on the label – the Flying Scotsman! At £20 on the table, it was a steal.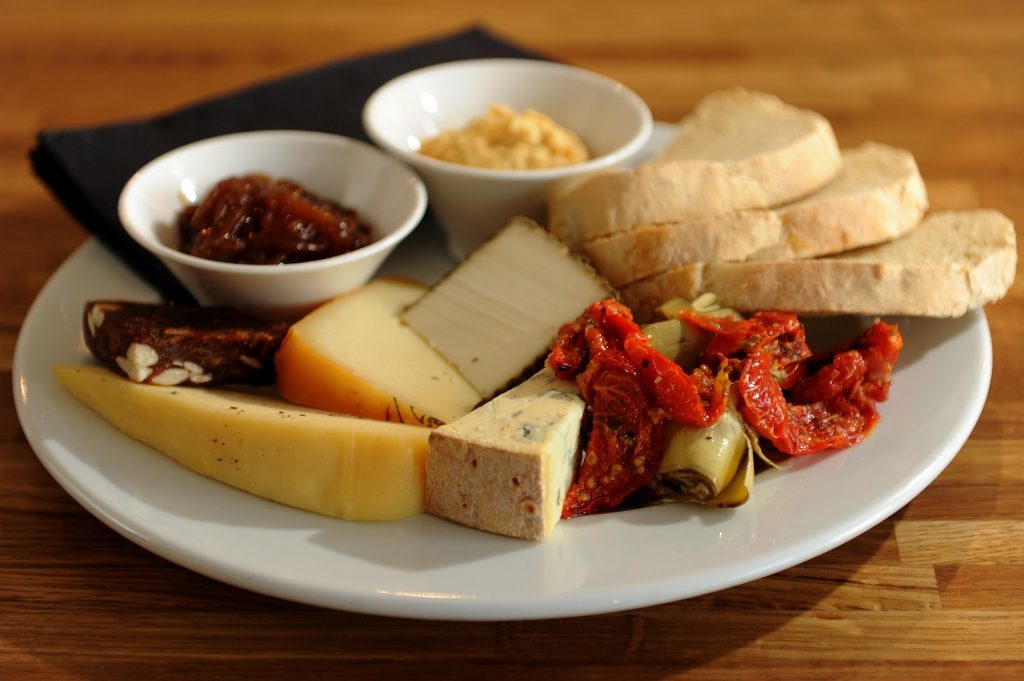 All in all, our food cost us just over £40 for two – amazing value, great taste and very filling.
Service was informal, charming and informative without that tendency to patronise that you sometimes find in big city places.
As for Julian's family restaurant in the Spanish capital, it's already on my bucket list.
If I ever go to Madrid, I'm heading straight there. IF I ever go to Madrid? I'm looking up the flight times as we speak…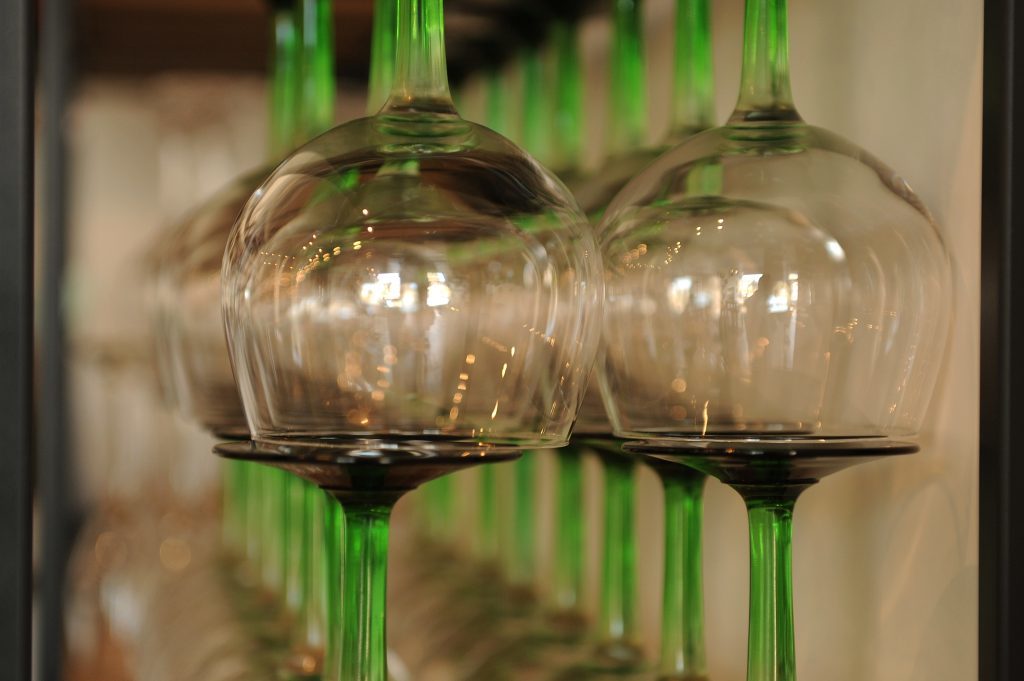 All ages and stages seemed to be enjoying themselves and the atmosphere buzzed without being too intrusive for those wanting a quieter, or romantic meal out. High chairs and tall tables are complemented by more traditional-style seating in the lower mezzanine area. And it's open just for drinks, with a terrific little bar, including a formidable selection of gins.
I predict that the reign of this far from plain corner of Spain here in Dundee will be a long and happy one.
Info
Price: From £3 to £15
Value: 9/10
Menu: 9/10
Atmosphere: 9/10
Service: 9/10
Food: 9/10
Total: 45/50
Info: Gallery 48
Address: 48 West Port, Dundee
Tel: 01382 225666
Web: www.gallery48.co.uk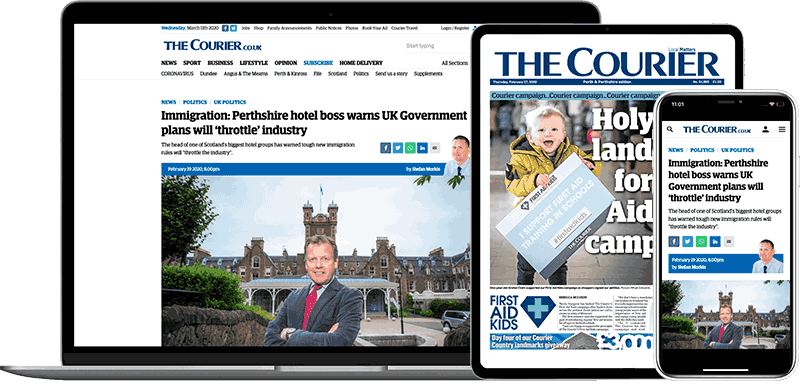 Help support quality local journalism … become a digital subscriber to The Courier
For as little as £5.99 a month you can access all of our content, including Premium articles.
Subscribe