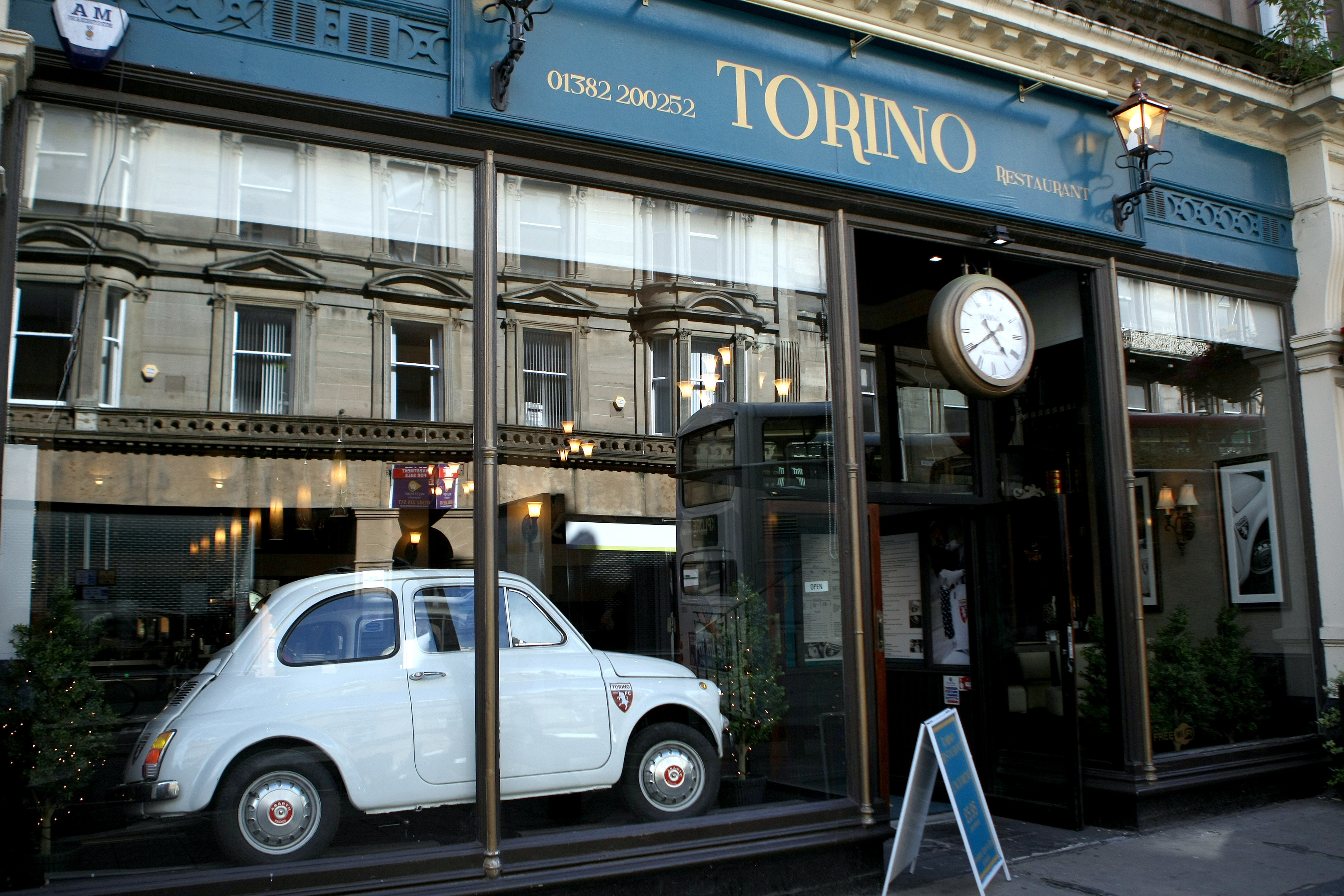 Having walked past Torino many times smiling fondly at the Fiat 500 "parked" in the window, I hadn't ventured inside since it replaced the Spanish tapas bar a couple of years ago.
My first impression of the revamped place on arrival was good. The decor aspires to be New York-Italian bistro with a smart bar, tables on different levels and eye-catching decor all creating a relaxed and bustling atmosphere.  We were greeted by Neil who was welcoming, knowledgeable and provided high customer service from our first hello to our final ciao. We asked various questions about the menu and he answered all in a relaxed and jovial manner – he definitely added the sparkle to our evening.
At 6.30pm on a Thursday, the place was two thirds full – the clientele a mixture of the after work crowd and couples. As we sat and pondered the large menu, deciding whether we were in the mood for pasta, pizza or something a bit different, I started gazing around at the black and white prints covering the walls.  At first glance, these are arty shots taken on a fashionable Italian street. On closer inspection however, these are actually photos taken in Dundee – the backdrop of the Caird Hall and McManus Gallery steps enhanced by mopeds and brunette models with neckerchiefs were simply delightful – a real personal touch for the place.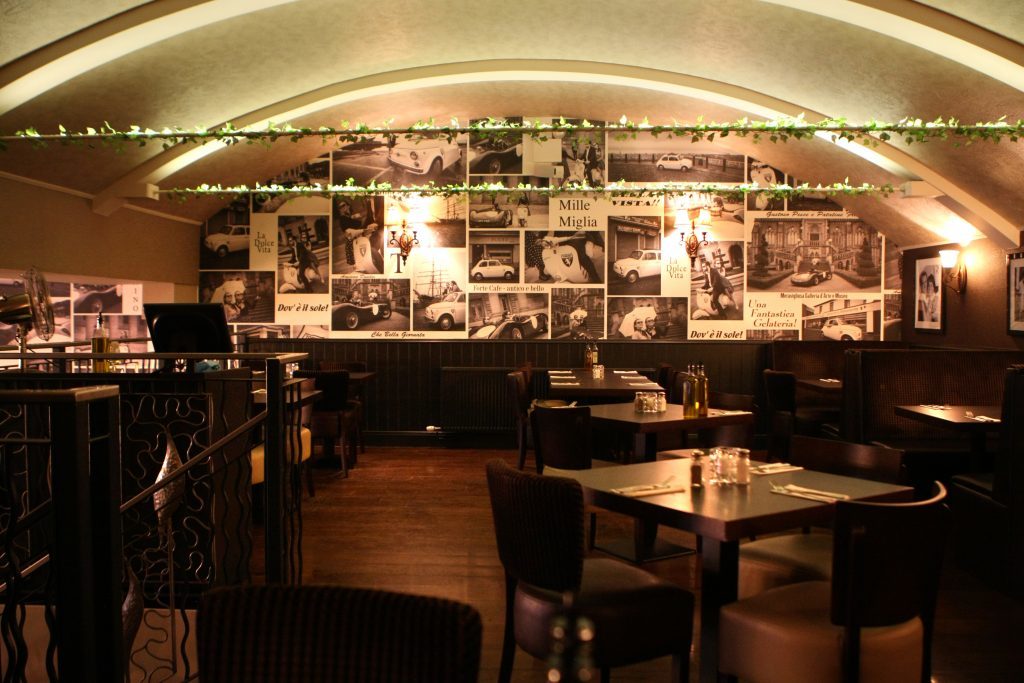 To start, I ordered bruschetta pecorino e funghi (£4.45) – baked Italian bread with goats cheese and sauteed mushrooms which I found to be all bread and not a lot of topping. The meagre smearing of goats cheese did not stand out and although the mushrooms were hot, they were rather bland and I was disappointed.  My other half went for the spicy lamb meatballs (£5.45) which were served in a chunky tomato ragu, clearly homemade and quickly devoured.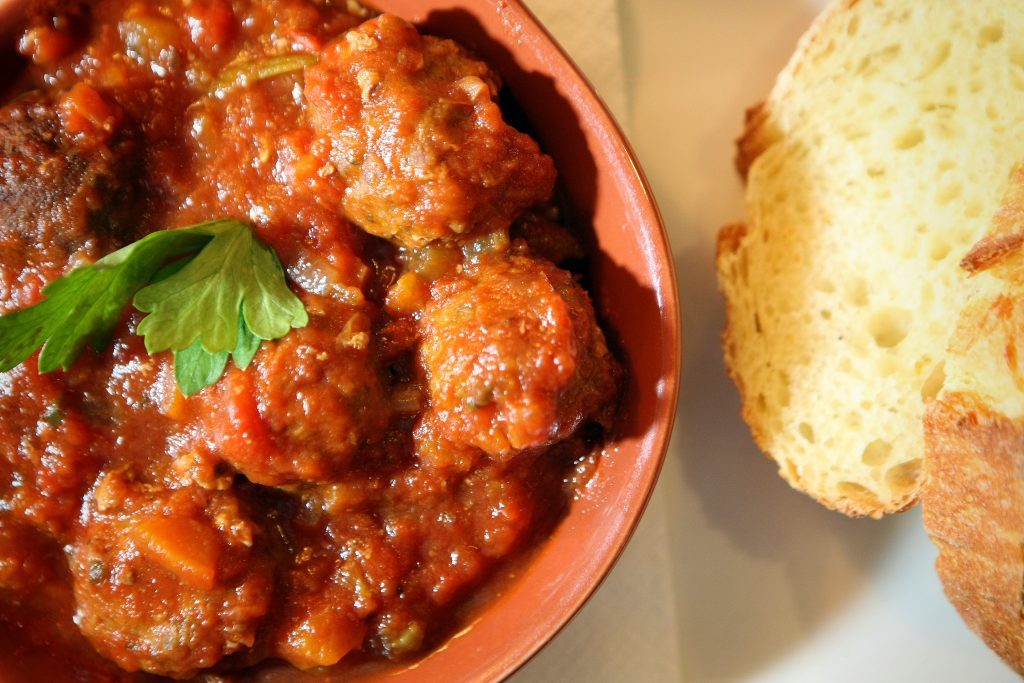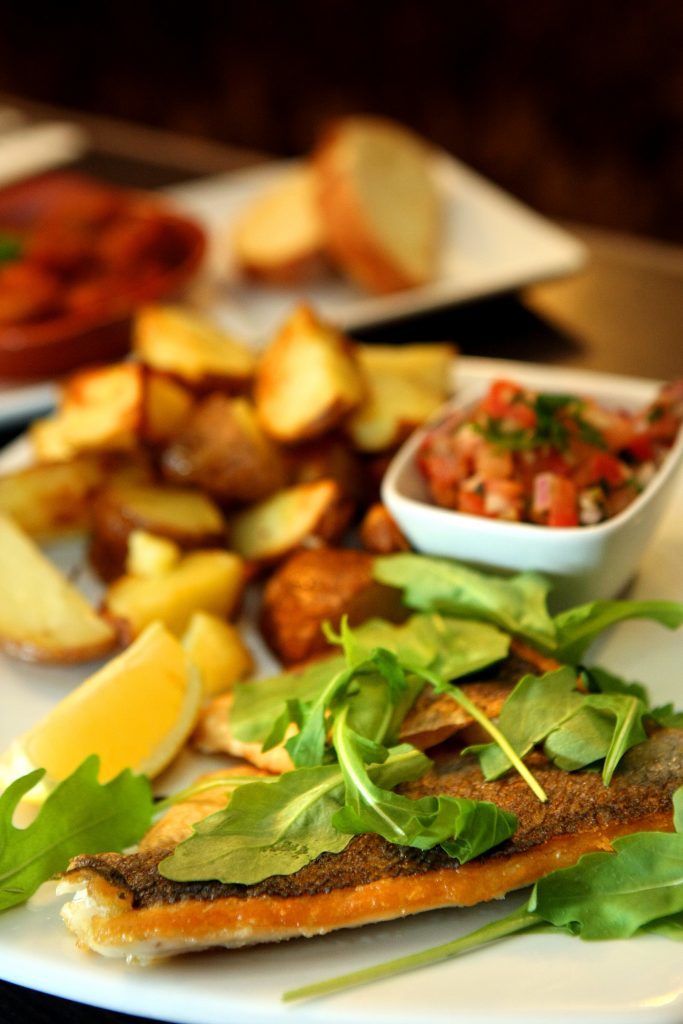 I opted for a main course of agnolotti all'aragosta (£12.95) – pasta parcels filled with surini lobster, crab and ricotta mixed with prawns and cooked in a tomato herb sauce.   The portion was plentiful and hot and the tomato sauce added a zing to cut through the richness. The pasta parcels were filled with a processed mixture that although tasted of the sea, was fairly nondescript and dense but for the price of the dish, I was not expecting chunks of lobster claw and so was perfectly pleased with my choice.
The other half had pan fried sea bass served with Mediterranean salsa and french fries (£12.95). This simple dish was cooked well and the homemade salsa was delicious in its sweet firyness. There was no way he was going to plough through to the bottom of the pile of chunky fries (I did my best to help, obviously) and as we wanted to sample dessert, we gave in.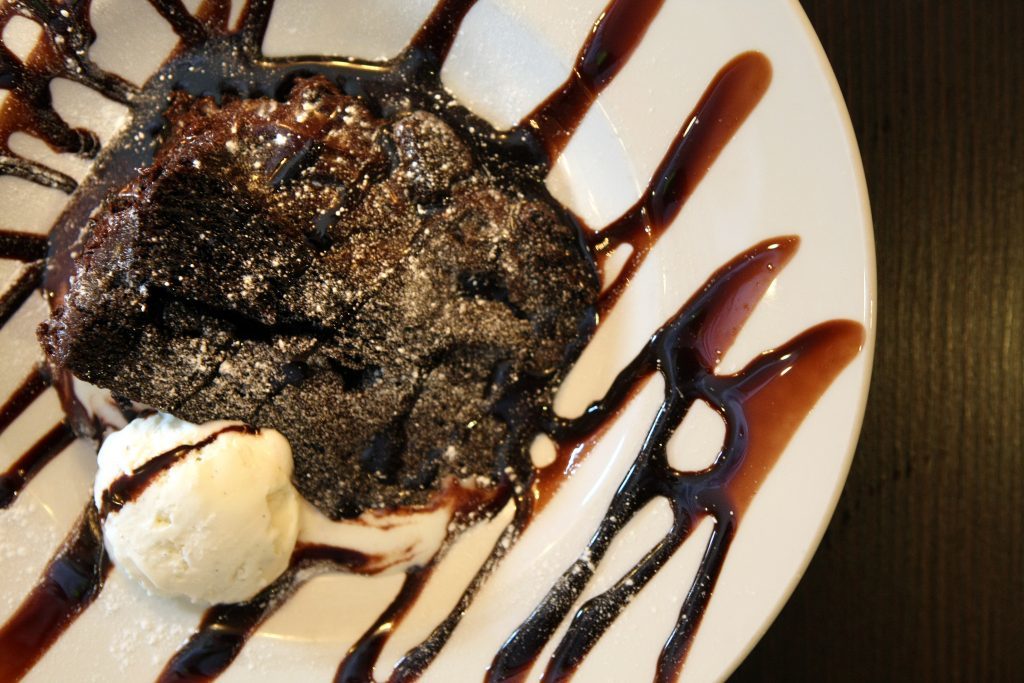 Our desserts consisted of one luxury chocolate pudding and one New York cheesecake (both £5.95). I had naively expected both to be rather generic but was very pleasantly surprised, especially by the cheesecake which was velvety smooth, creamy and not overly sweet. The chocolate creation was warm and gooey and caused a full-on spoon-fight. We weren't counting calories that night and thank goodness for that!
Overall, we had a nice meal at Torino. The atmosphere, decor and customer service added to food which was not mass-produced but plentiful and satisfying.  The venue is so convenient for Dundee folk whether popping in for their fantastically priced lunch menu (£5.95 from 12pm till 5pm) or a more substantial dinner. You don't even need to worry about taking an interesting dinner guest as the TV above the bar plays dreamy old Hollywood black and white movies and I plan to return very soon for my date with Cary Grant and to sample one of Torino's hand-rolled pizzas.
Info
Price: Starters from £4.25; mains from £8.25; desserts from £4.45
Value: 9/10
Menu:  7/10
Atmosphere: 8/10
Service: 9/10
Food: 9/10
Total: 42/50