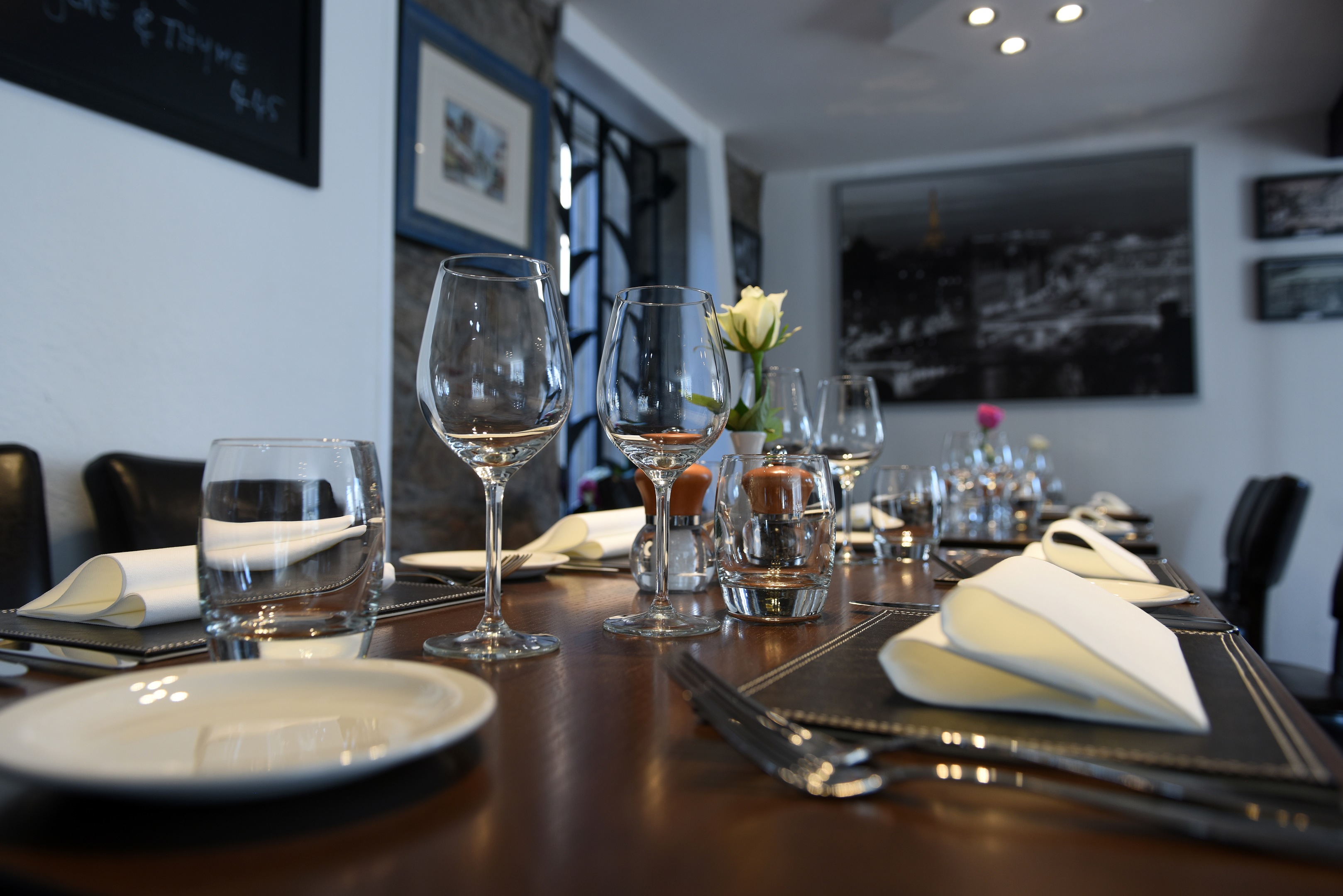 Café Montmartre has been attracting a loyal base of customers from all over Angus, Fife and Aberdeenshire for over a decade.
Having originally set up their French Bistro in Broughty Ferry, married couple Thierry and Anne have since moved to Aberdeen and then Cupar and last week, opened their most recent venture on the Perth Road.
French-born Thierry works the front of house and is a traditional restaurateur in every sense. He knows the business, menu, (predominantly French) wine list, suppliers and regular customers better than anyone else and delights in engaging in conversation about his family's trade. Anne is head chef and Thierry also took great pride in letting us know that, for the moment, his sons were also in the kitchen helping out.
The décor is Parisienne-casual yet chic. The music, the welcome and the fact that the restaurant was full all added to the intimate and cosy atmosphere. There is a choice of either set or a la carte menus containing recognisable classics such as snails with garlic, confit duck with flageolet beans and saddle of rabbit.
To start, I ordered the mussels with white wine, cream, saffron and a hint of curry (£8.45). The mussels were perfectly cooked and the sauce was creamy but with a subtlety in the spice that prevented it from being too overpowering. The sliced baguette and butter were the perfect dunking accompaniment.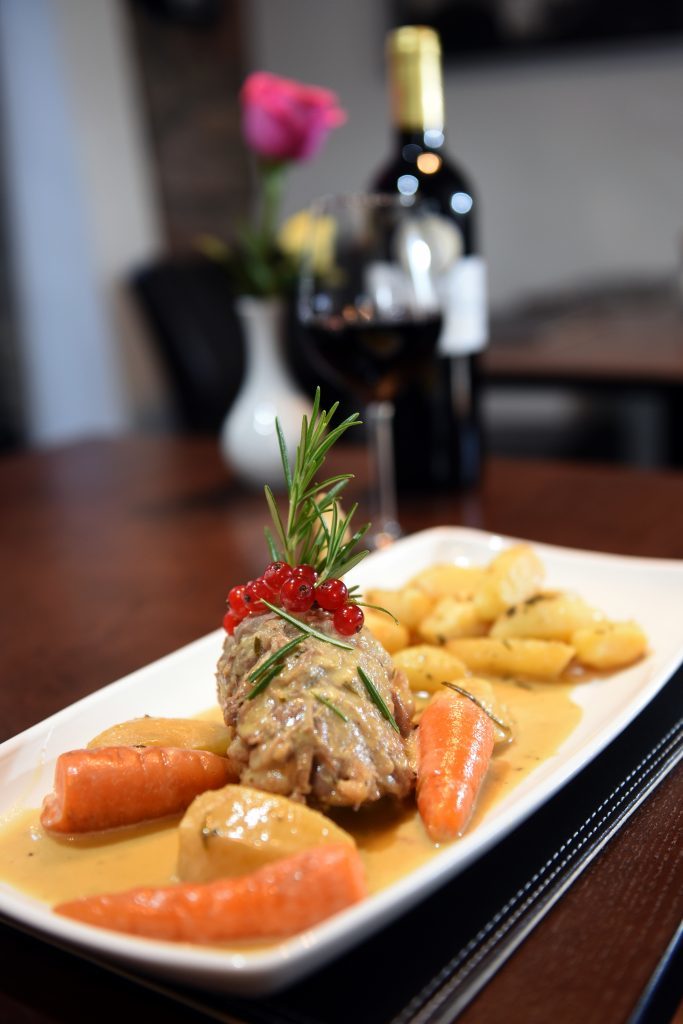 My man chose the soup of the day (£5.25). His French onion special with the traditional cheesy croutons was dark, seductive and mustard-heavy – perfect for a cold winter's day or, as it happened, a dreich Dundee evening in August.
My main course of slow cooked pork shank with a cider and cream sauce (£15.95) was my kind of heaven. The pork had been cooked until the fat had melted away, the meat falling off the bone at the lightest touch. The flavour melded beautifully with its rich, indulgent dressing.
I am a huge fan of dauphinoise potatoes and Café Montmartre's version of small chunks of potato laced with cream and oven-baked until crispy around the edges simply made me eyes glaze over with pleasure. This was a heavy, indulgent dish and although I would order it again in a heartbeat, I would perhaps next time choose a lighter starter in order to save myself.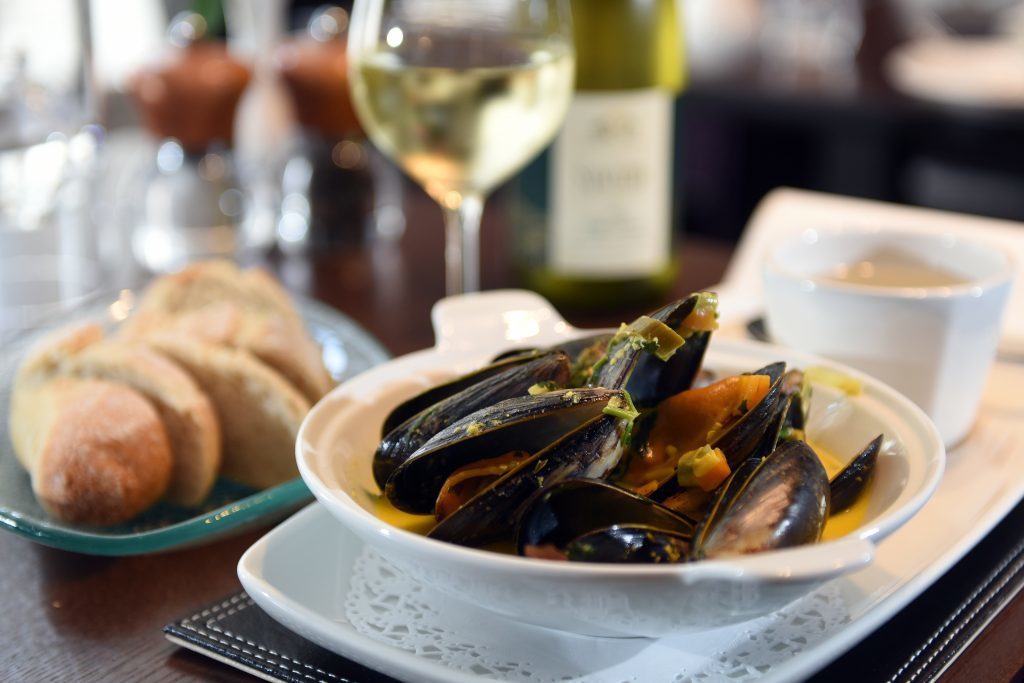 My man went for the special of the day which was monkfish cooked with mushrooms and garlic. The amount of monkish was incredibly generous and the liquid garlic coating injected a tingle of flavour.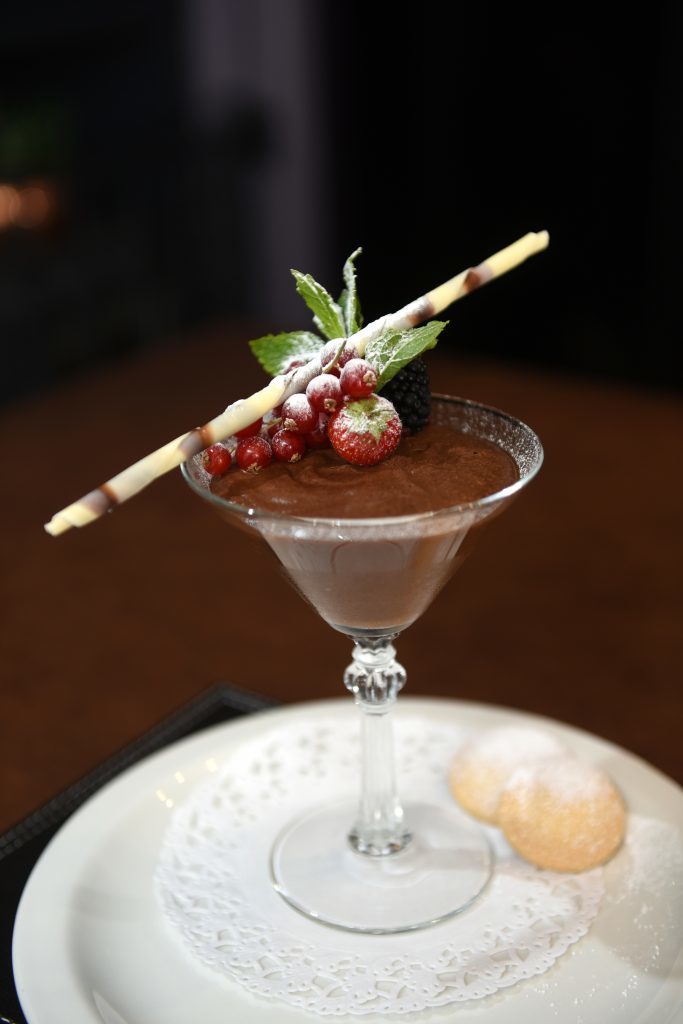 Ordering dessert was a struggle as we were already fit to burst. Having said that, my choice of home-made chocolate and Grand Marnier mousse (£5.95), although decadent, was light and airy and I very nearly polished it off. The man's tarte tatin (£5.95) was also delicious with chunky apples and a sticky glaze. On setting down our spoons, we knew we had both over-indulged and our jeans were certainly a lot tighter than they had been earlier.
Although other choices on either the set menus or a la carte may perhaps offer lighter alternatives, Café Montmartre is classic French cuisine and as such, is hearty, rich and decadent.  I can only see this as a positive and will be back for another treat very soon.
Info
Price: Set lunch menu: £14.95 for 2 courses, Set dinner menu: £17.95 for 2 courses, A la carte menu – starters £5.25 and main courses from £15.95
Value: 8/10
Menu:  8/10
Atmosphere: 8/10
Service: 9/10
Food: 9/10
Total: 42/50
Info: Cafe Montmarte
Address: 91 Perth Road, Dundee
Tel: 01382 204417
Web: www.cafemontmartre.co.uk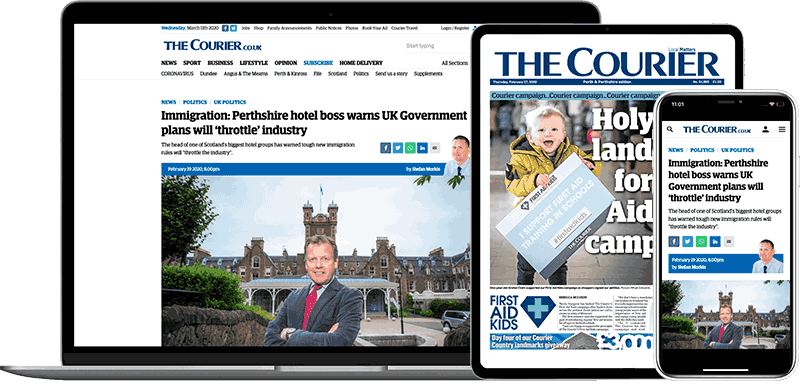 Help support quality local journalism … become a digital subscriber to The Courier
For as little as £5.99 a month you can access all of our content, including Premium articles.
Subscribe