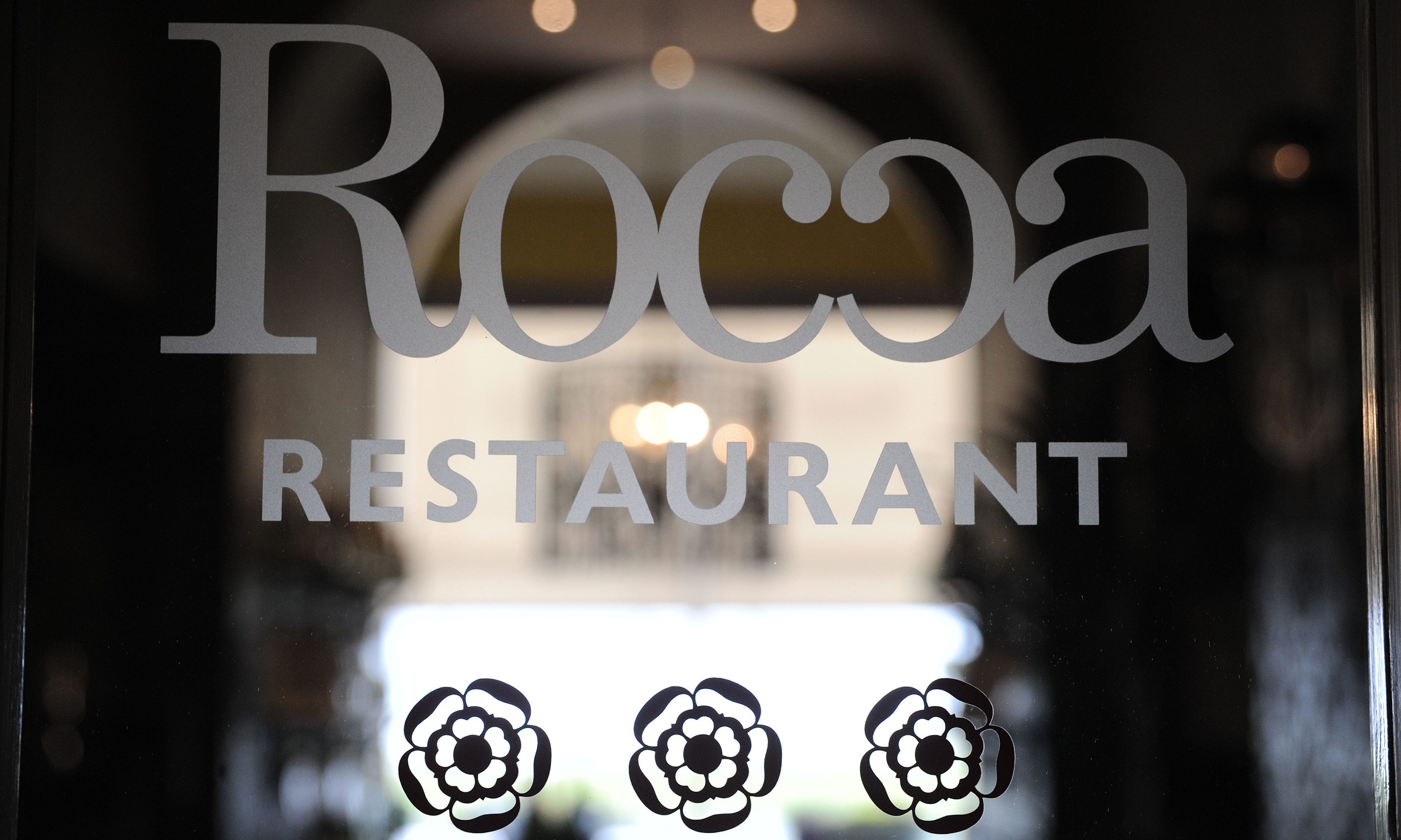 Rocca is situated in an outstanding location whether you are a golf fan or not.  We were incredibly lucky to have been seated by a window overlooking the Old Course greens, clubhouse and of course the stunning St Andrews beach.
The restaurant has had a recent change of chef as MasterChef Professionals winner Jamie Scott has departed to open his own venture The Newport and so, Tony Borthwick, previously chef patron of the Michelin-starred Plumed Horse in Leith has taken the reins.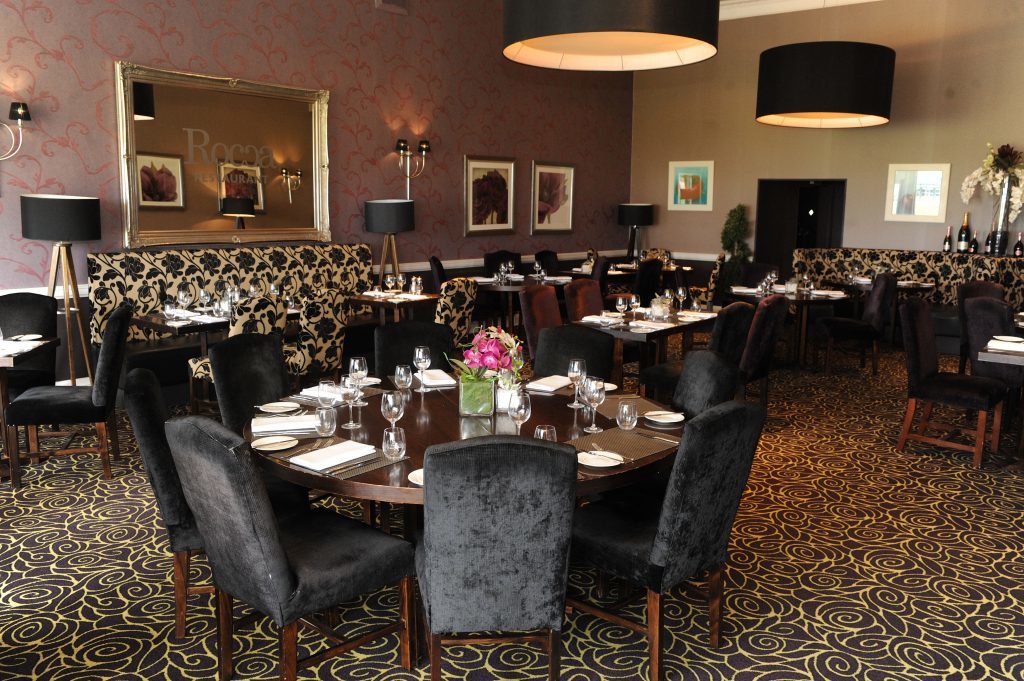 The décor of Rocca remains smart, with deep colours and heavy drapes.    Those lucky enough to be seated at a table with a view are in for a real treat although the atmosphere towards the back of the room, mainly made up of tables of cheery golfers, is vibrant when busy.
We received a warm greeting from the knowledgeable waiting staff, of which there are ample. My bloke was referred to as 'Mr Kerry' several times as I had booked the table in my first name and the assumption was therefore I would have booked in his surname. This thrilled me and the name just may stick if I try really hard.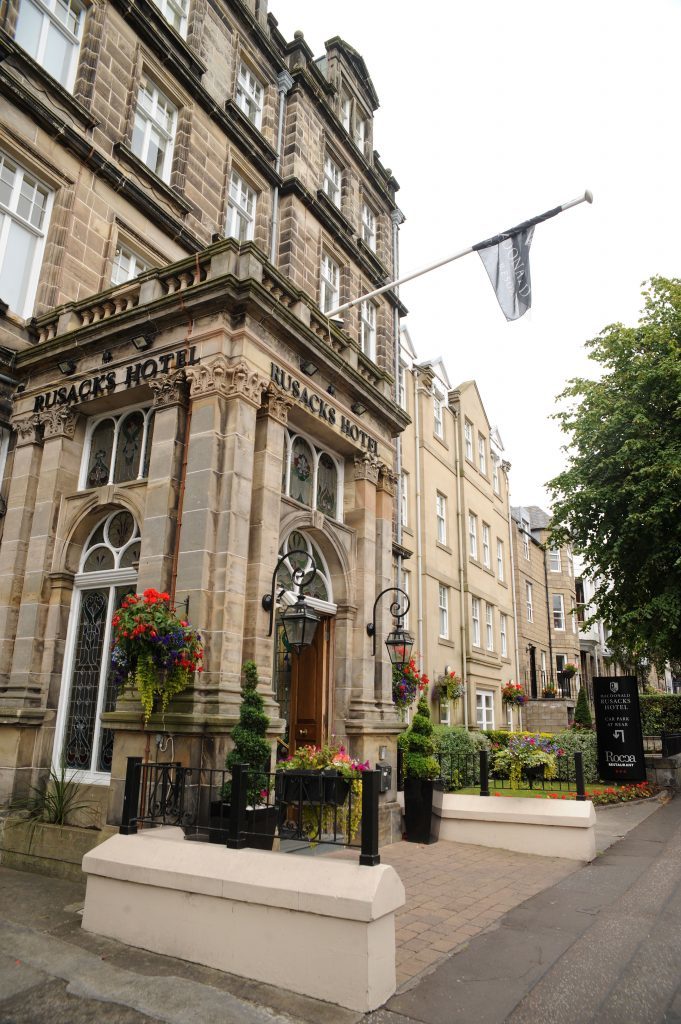 My starter of goats cheese pasta, artichokes, tomatoes and olives combined a creamy agnolotti filling with the classic Mediterranean accompaniments and was finished with a sharp herby warm vinaigrette which I thoroughly enjoyed and left my taste buds tingling for more. Mr Kerry's starter of fish soup was a real hit; a stack of fish, scallop, oyster and caviar was delicately presented before the thick gingery, lemongrassy soup was poured over the top via clear tea-pot. The soup had a real depth of flavour and was unlike anything I have had before. Lovely.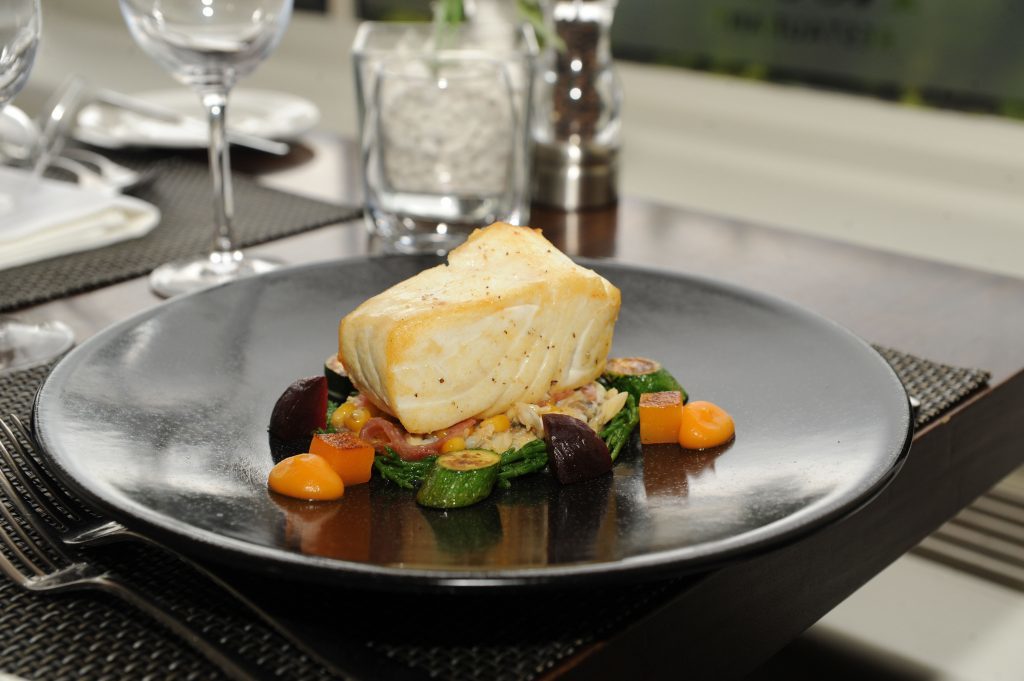 My main course of halibut with sweetcorn, morteau sausage and clams was delicate yet hearty due to the rich accompaniments to the fish.  By the time I rested my knife and fork however, I found that the combination of the clams and the sausage made for a very salty dish, almost overly so for my taste.  Mr Kerry went for the local lobster which was served simply, halved and grilled with a garnish of samphire and some accompanying Jersey Royals.  He was really pleased with his choice as the flavour of the lobster was allowed to shine through without being overpowered by anything fussy.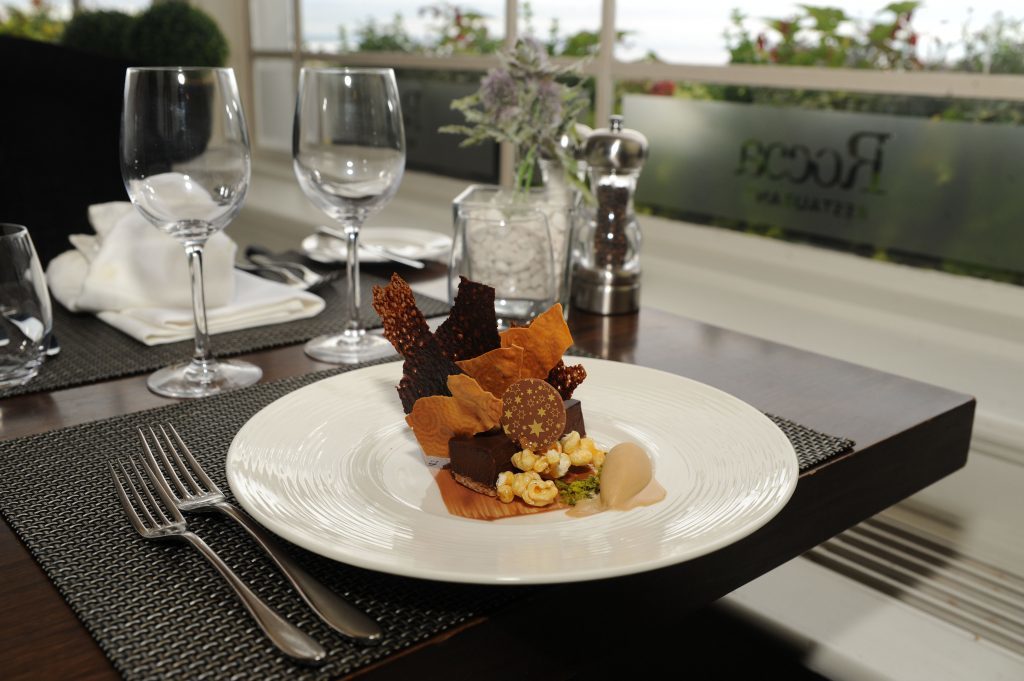 The advantage of fine dining is that there is often a small space still available for dessert  – my pistachio frangipane was airy but with a sweet crunch on the outside and when eaten with the refreshing blood orange sorbet and peaches was light and heavenly. Mr Kerry's Chocolate Cremaux by contrast was dark and rich and the accompanying popcorn, malt and salted caramel ice cream added to a decadent experience.
The amuse bouche of celeriac velouté with roasted pumpkin seeds deserves a special mention as it was warm, velvety and frankly outstanding. This combined with the complimentary canapés, the smart service, the intricate detail of the dishes and of course the setting, mean that this is a meal which demands a bit of splashing out. Nothing on the menu is cheap including the £4.50 bottle of water,  but for a special taste of St Andrews, I hope Rocca continues to strive for high standards of food deserving of the view.
Info
Price: Starters: £11 – £15, mains: £18 – £49, desserts: £9 – £14.  Tasting menu: £65.
Value: 8/10
Menu:  8/10
Atmosphere: 9/10
Service: 8/10
Food: 8/10
Total: 41/50
Address: The Links, St Andrews KY16 9JQ
Tel: 01334 472549