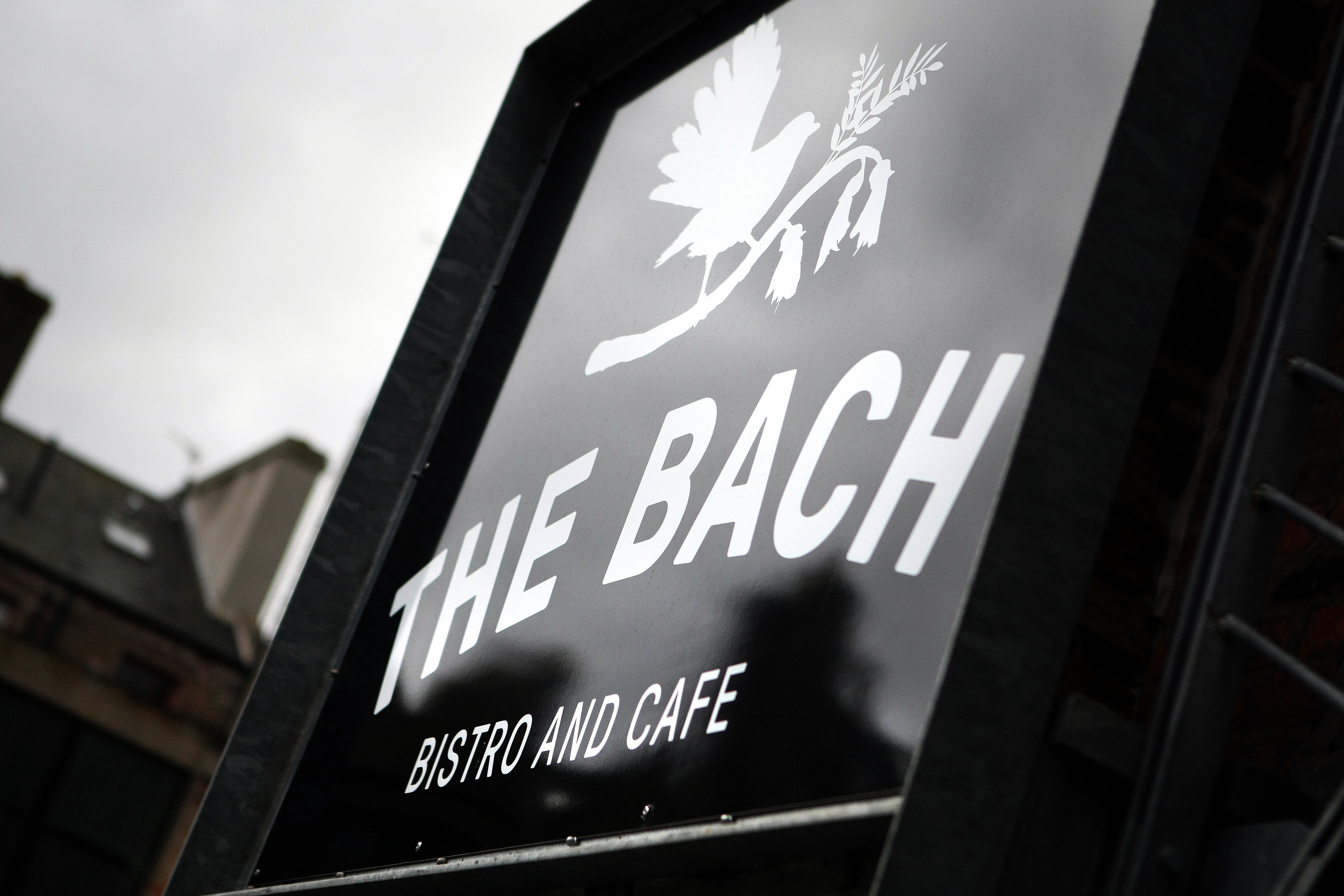 Venturing up the metal steps on the outside of The Old Flour Mill feels like walking up the fire escape of a trendy New York brownstone and the sense of industrial coolness doesn't end there.
Once inside The Bach, the stripped floorboards, corrugated iron kitchen divide and painted metal chairs all add to the laid-back, chilled-out atmosphere of this new addition to both the Dundee coffee and foodie scene.
When booking a table, customers are reminded that The Bach has a "bring your own bottle" policy as they are unlicensed – although this takes a little extra preparation, it does mean that you can enjoy your favourite bottle of wine or craft beer without the usual mark-up attached to a wine list (corkage fees are £5 per bottle of wine or £5 per person for beer).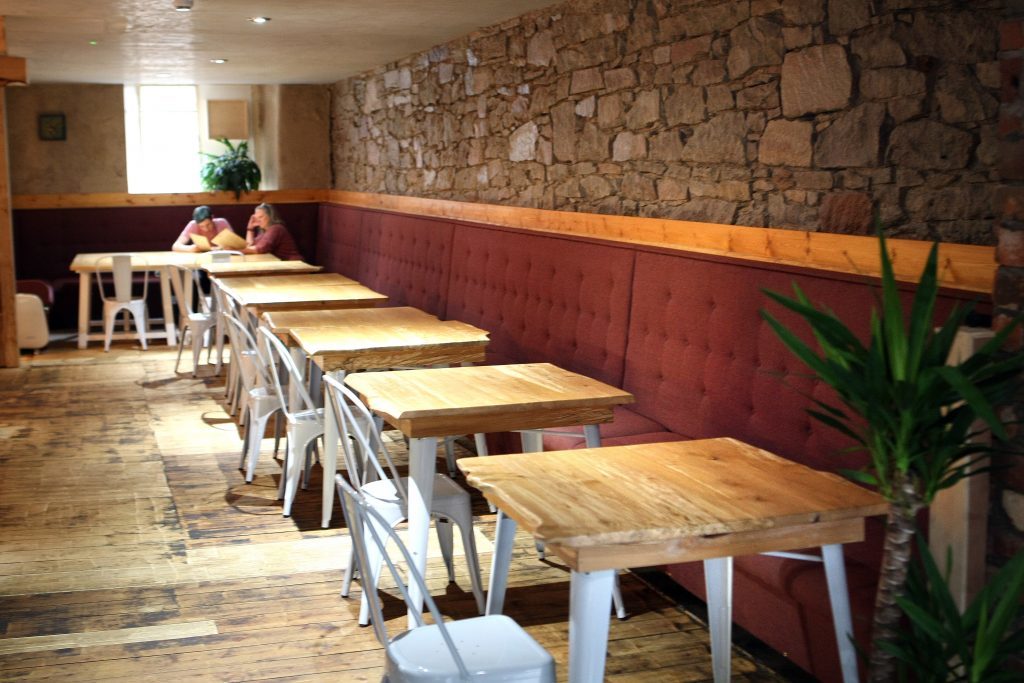 The menu has a lot of veggie and vegan options which is refreshing but equally, it still caters for the carnivores amongst us. I chose the Bach bean nachos as my starter. The dark and saucy beans which can often be mushy and bland, had a deep, smokey, smooth, comforting flavour and the addition of the traditional cheese, soured cream and guacamole accompaniments made for a superb and very generous starter. There was a chilli beef option of the nachos but I dare you meat eaters to try the bean variety – you'll be surprised.
The bloke went for the twice cooked pork belly to start and – wow. The belly had been cooked for six hours and then fried in a five-spice style coating which had the air of crispy Peking duck about it.  It came with an apple slaw and chilli caramel dressing which was suitably light to compliment the intense flavour of the meltingly succulent pork.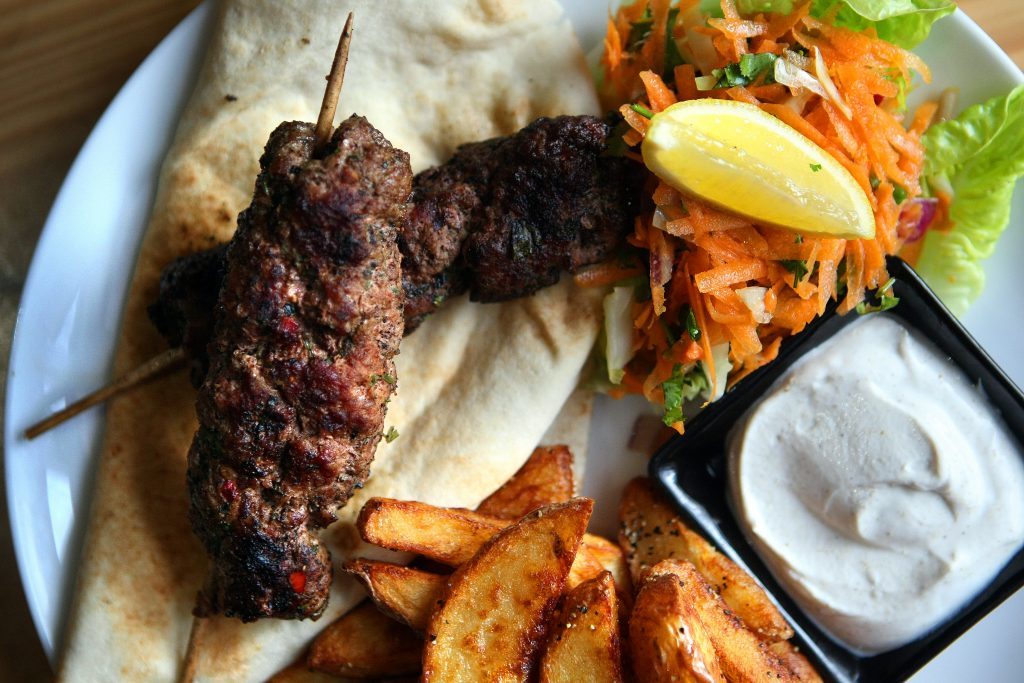 Next up, I had the sweet potato, spinach and chickpea coconut curry. The dish was pleasantly sweet without being too sickly and individual spices and ingredients could be picked out rather than the suspicion of a generic paste being used. Mr Kerry had the lamb kofta kebabs served with pitta, lemon and coriander yogurt, salad and a choice of fries – he went for the peppered variety and was a very happy bunny. Each component of the simple dish had been carefully thought out and well prepared.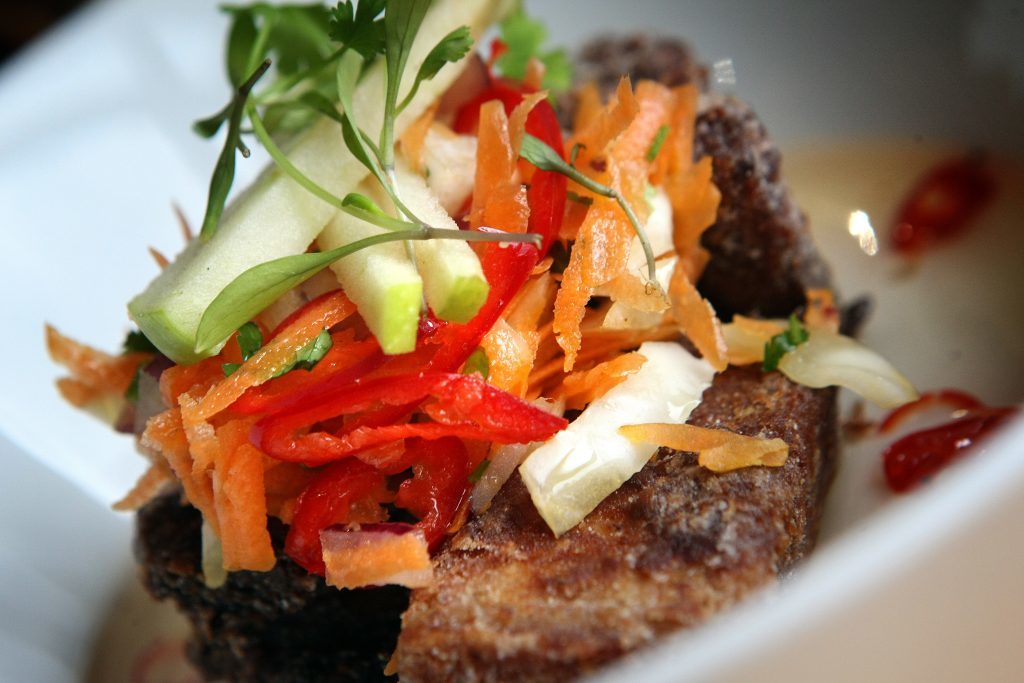 We were served by the lovely Kerry who is clearly firmly embedded in the Bach family. She is passionate about the food, the menu and the place in general and made our evening even more pleasurable. As the team is small and the food is all freshly prepared, don't expect the food to be delivered as soon as it has been ordered, especially if the place is busy, simply take on the mantra of The Bach and relax.
The Kiwi owners have aimed to create a chilled-out haven away from the hustle and bustle of Dundee with proper coffee and great food prepared from scratch. Their appointment of an Arbrothian-Cypriot chef has resulted in an eclectic and refreshingly varied menu. While we were there, there was a large group of animated friends who had brought their own wine and were clearly happily settled for the duration of the evening, there were also couples who had either cosied in for coffee and cake or dinner, there seems to be no set expectation. This place is  a little gem and I am concocting a plan to take friends for a lazy weekend brunch as soon as I can.
Info
Price: Starters: £4 – £7; Mains: £8.50 – £14; Desserts: £4.50 – £7.50
Value: 8/10
Menu:  8/10
Atmosphere: 8/10
Service: 8/10
Food: 8/10
Total: 40/50
Info: The Bach
Address: At The Old Flour Mill, 20 Exchange Court, Exchange Street, Dundee, DD1 3DE
Tel: 01382 869 902
Web: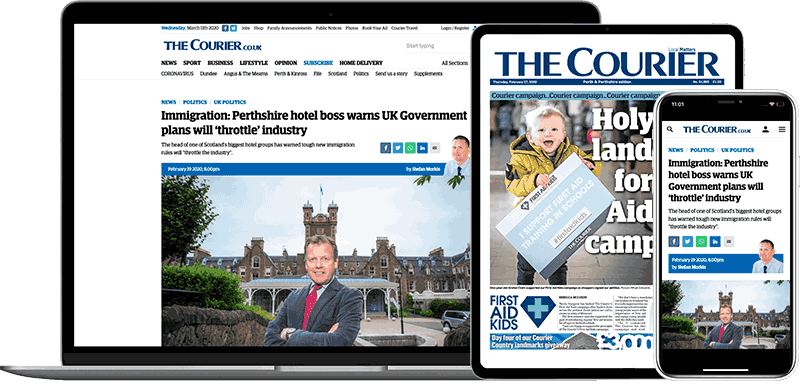 Help support quality local journalism … become a digital subscriber to The Courier
For as little as £5.99 a month you can access all of our content, including Premium articles.
Subscribe