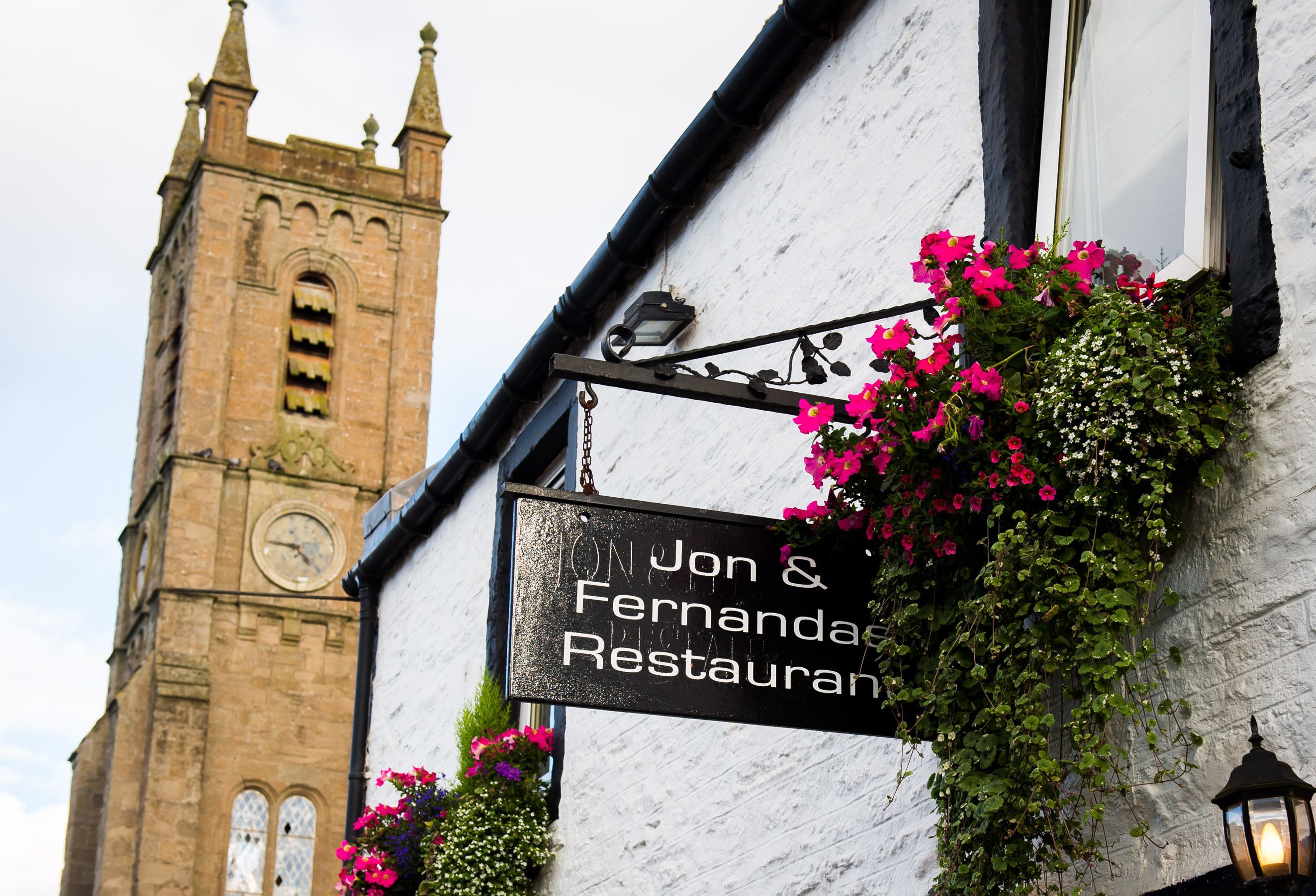 Gleneagles Hotel and its reputation for luxury and high standards casts a long shadow over the surrounding area of Perthshire and has also been a wonderful starting point for many who have gone on to make their mark in the hospitality industry all over the world.
And not that far from the popular and upmarket venue, two former alumni have set up their own eating establishment in the heart of scenic Auchterarder, a welcoming, white-painted restaurant on the town's long main street that boasts an interesting and imaginative pedigree where approachable fine dining is concerned.
Jon and Fernanda Lewin, who actually met working in a four-star hotel in Jersey, opened their eponymous restaurant as far back as 1999 after several years at Gleneagles. They have built up a loyal clientele in the intervening 17 years, with a menu that mixes simplicity with an emphasis on flavour, seasonal produce and touches of skill and originality that add another dimension to dishes that highlight some of the familiar elements of the best Scottish meats, fruits and vegetables.
It's an attractive setting, too, done out in neutral shades and easy-on-the-eye patterns with plenty of space between the tables and a relaxed atmosphere that still manages to provide efficient and charming service.
We headed along early on a Friday evening and the place was already beginning to fill up – obviously there are regulars who love this place and what it offers, as well as visitors, like us, who had just heard good things about it.
We were presented with really good herb bread and creamy butter to nibble on while we took a look over the well-organised menu, with the addition of a specials selection of an extra starter, main and dessert.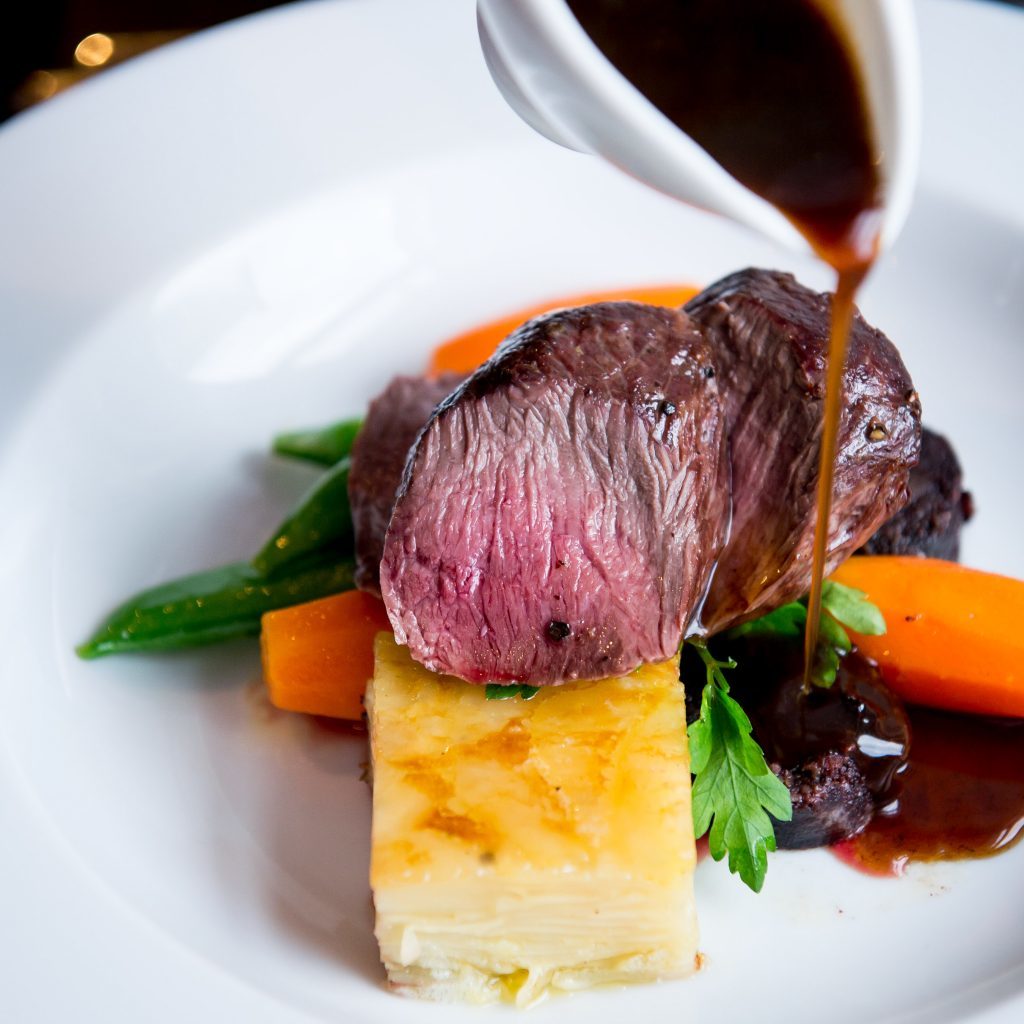 We opened with starters of Finnan haddock and leek tartlette with grain mustard crème fraiche and dressed leaves for me and seared king scallops and butterfly tiger prawns with celeriac puree, rockette and truffle oil for my husband. Both were flavoursome and well put together; the tangy tartlette boasted excellent pastry and a real zing of mustard, while the seafood was perfectly cooked, especially the slightly caramelly scallops.
I had already decided on the seafood medley from the nightly specials list – sea bass, cod, monkfish chunks, seared scallops, asparagus, fragrant rice, white wine and cream sauce – and on the evidence of Neil's starter, I was glad I had. Jon in the kitchen has a light hand with the fruits of the sea and this was a dish where each ingredient tasted fresh and was truly complemented, rather than overwhelmed, by the subtle sauce and Asian-accented rice.
Neil chose venison loin served pink with dauphinoise potatoes, creamed savoy cabbage, baby black pudding, carrots and madeira jus and pronounced it excellent, the meat cooked just as it should be and the richness of the accompaniments giving real depth of flavour to a combination that works well.
The mains also came with a separate, phantom portion of chips which we didn't really need but which were very good indeed, as we ate the lot!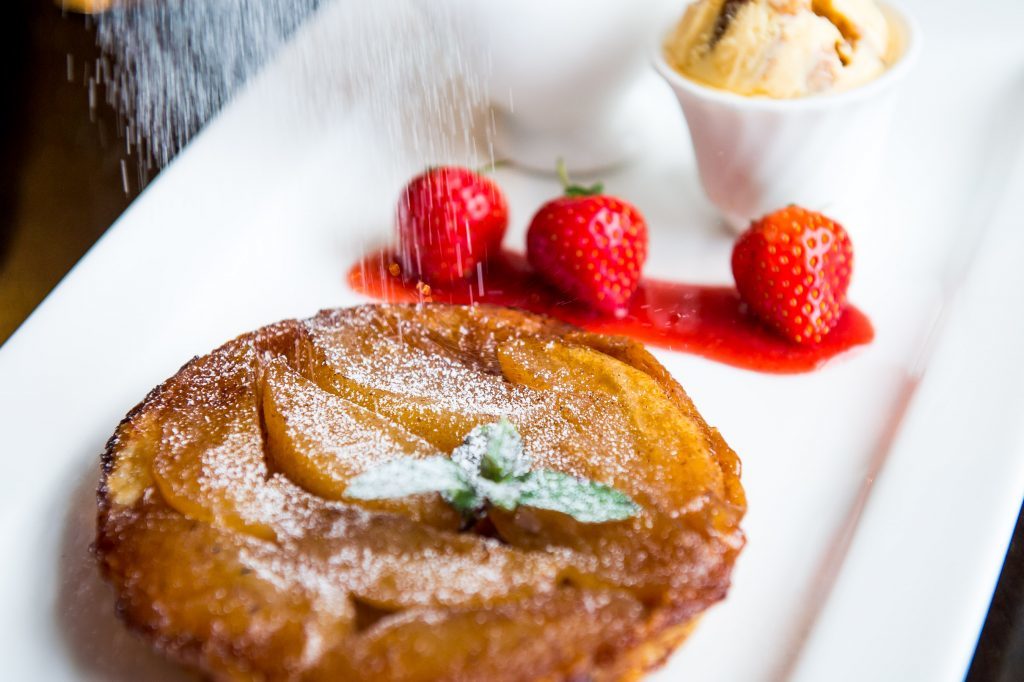 Much to my surprise, my non sweet-toothed husband passed over the cheeseboard (we'd never get very far on TV's Mr & Mrs) and chose one of the great traditional contemporary puds – sticky toffee with vanilla ice cream and balsamic strawberries. He liked it a lot – he didn't pine after the cheese! –  and I couldn't see past chef Jon's own pineapple and cinnamon tarte tatin with pouring cream and rum and raisin ice cream which teased me with the prospect of just about everything I like (pineapple, pastry, cream and booze) on a plate. It didn't disappoint, a lovely balance of sharpness, richness and general self indulgence.
The house Tolva Chilean Merlot (£19.95) played its part to perfection, also available by the glass, as were several wines on offer.
This is the tried and tested, rather than the wildly adventurous end of high end dining and none the worse for that. It was thoughtfully planned, well executed and presented in a warmly friendly venue by people who know what they're doing. No wonder customers have been coming back for almost two decades.
Info
Jon & Fernanda's
34 High Street
Auchterarder
PH3 1DB
Tel: 01764 662442
Price: Two courses £28.95, three courses £34.95
Value: 8/10
Menu:  8/10
Atmosphere: 8/10
Service: 9/10
Food: 8/10
Total: 41/50
Info: Jon & Fernanda's
Address: 34 High Street, Auchterarder PH3 1DB
Tel: 01764 662442
Web: www.jonandfernandas.co.uk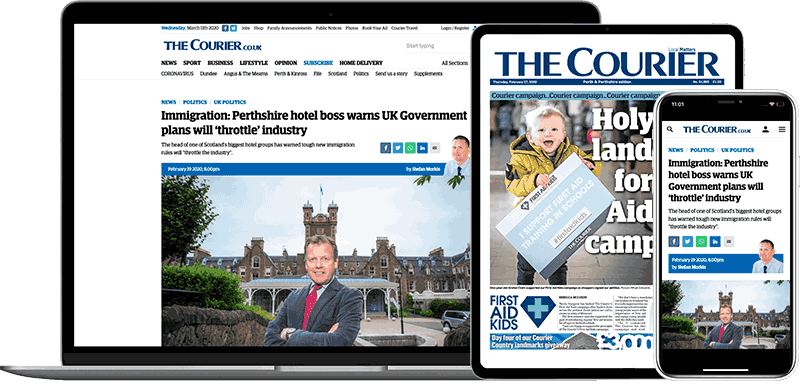 Help support quality local journalism … become a digital subscriber to The Courier
For as little as £5.99 a month you can access all of our content, including Premium articles.
Subscribe