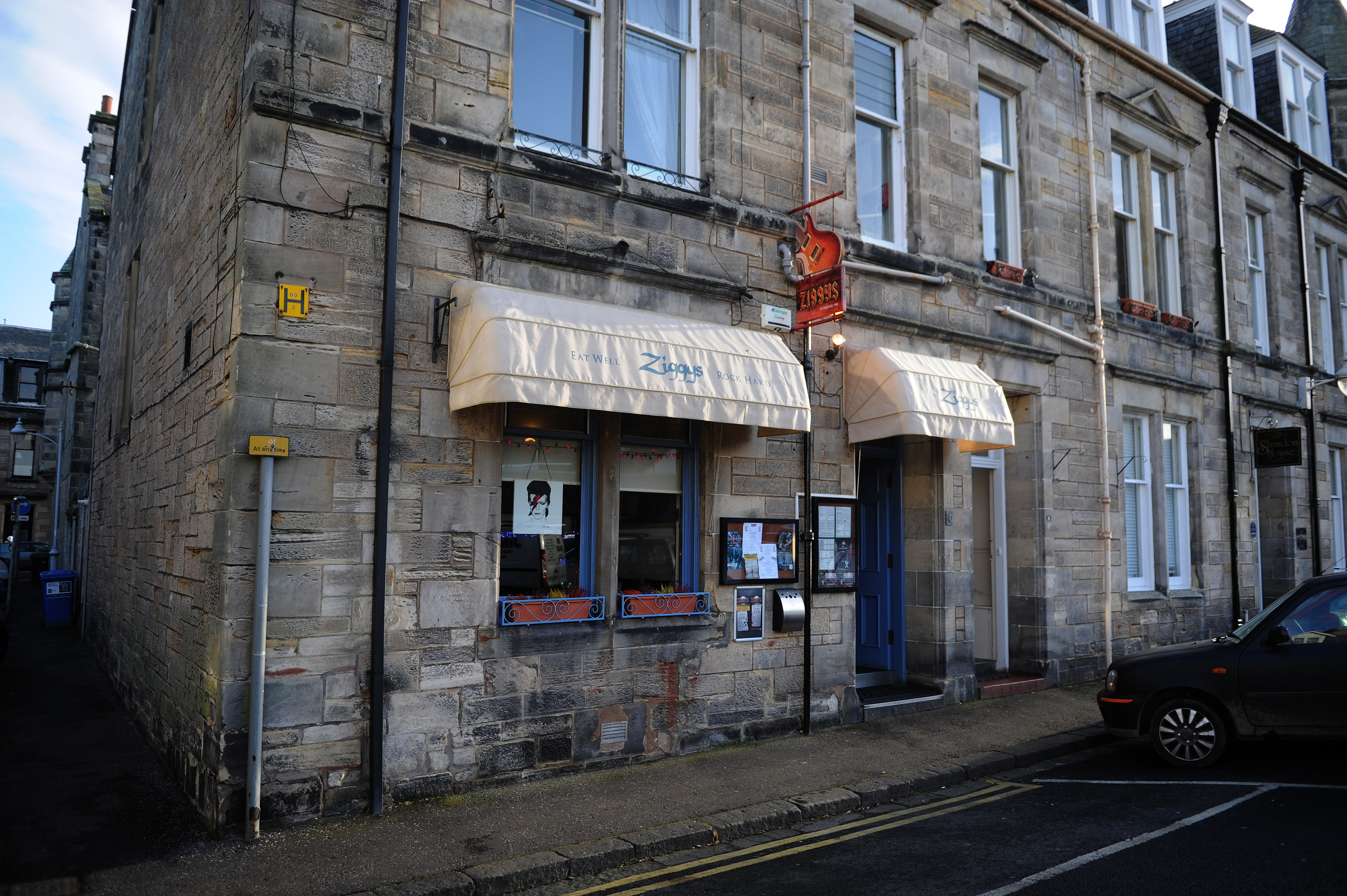 Tis the season to be sociable; to sit inside, relax and chat with friends while gazing at the cold noses outside.
All we wanted for Christmas this week was somewhere with a loud atmosphere and a menu to satisfy our guilty food pleasures. So we opted for Ziggys, a place I hadn't visited before and probably wouldn't have noticed if I hadn't been looking, since it's set back from the main thoroughfare in St Andrews. As we approached, we could hear the music buzzing behind the slightly steamed-up windows, the plan was going well.
Inside, we found the small dining room filled with chatter and laughter from a mix of festive party groups, families and couples. Everyone seemed to be having a great time, including the staff who greeted us promptly with big smiles.The atmosphere was relaxed and bar-like, with vinyl and other rock memorabilia adorning the walls, while the menu was exactly as we had hoped.
We started with loaded skins and nachos. I dread to think how much cheese this place buys in every week because they certainly don't skimp on the stuff. Neither the skins, nor the bacon on top, were very crispy but when dipped in the soured cream they added up to a naughty and satisfying starter nonetheless. The nachos had heat from the jalapeños and the Mexican sauce added to the kick. The guacamole had been bought in but for the price tag, this was not unexpected.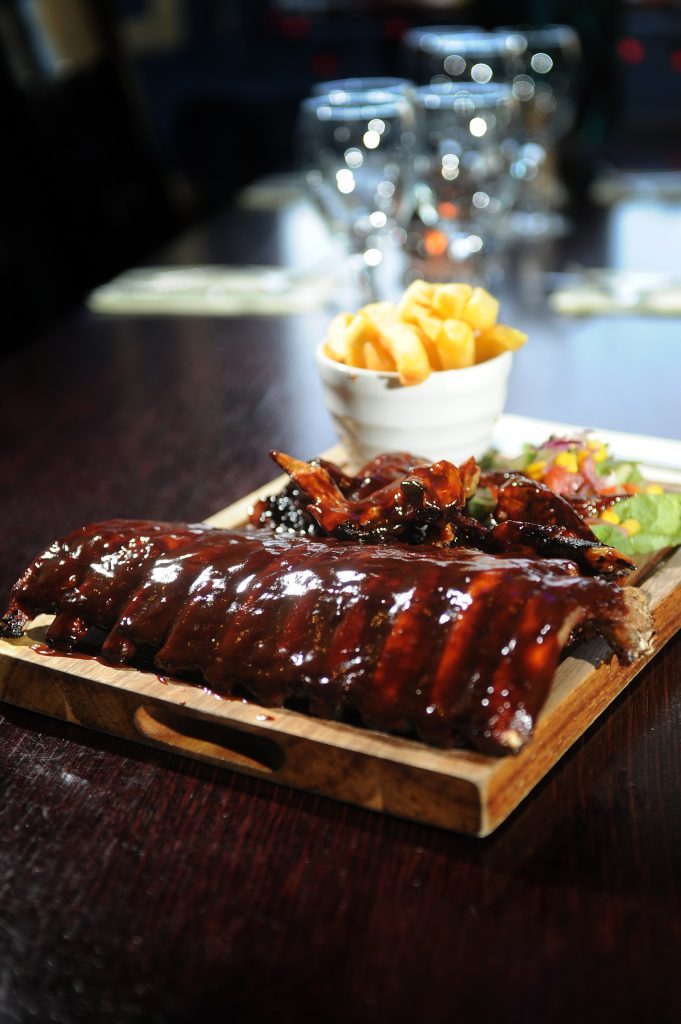 My main course – spicy chicken burrito – was absolutely packed to the brim with chicken. The wrap was crispy at the ends and smothered in sauce in the middle, giving a nice range of textures. The refried beans smeared inside the tortilla were welcome, adding another dimension to the flavour. There's a choice of sides here and I opted for the baked potato which was dense and splitting in the middle rather than fluffy – but seeing as there was no way I would eat even half of the burrito, this really didn't matter.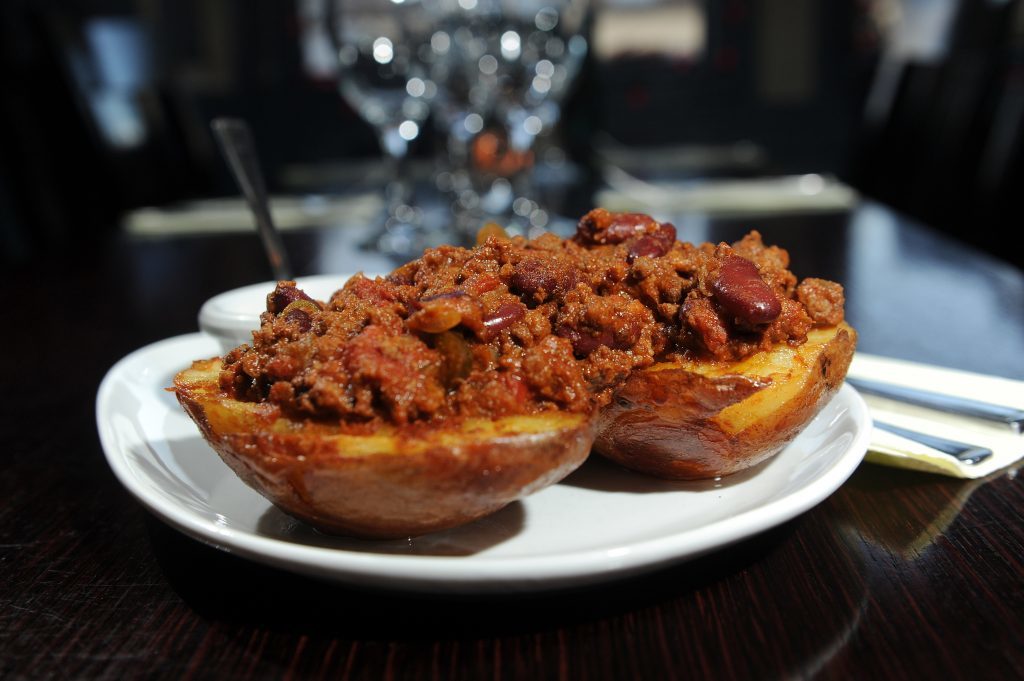 Mr Kerry's maple glazed ribs and wings combo was similarly huge. Both were sweet and sticky and although there wasn't the largest amount of meat on the bones, he certainly had fun making a mess. His side order of house salad was a surprising winner; a good quantity of chopped, crisp lettuce, peppers, onions and sweetcorn bringing a clean boost to our meal. It didn't come with any dressing but the description didn't include one either and I'm sure we could have asked for one if we'd been that bothered.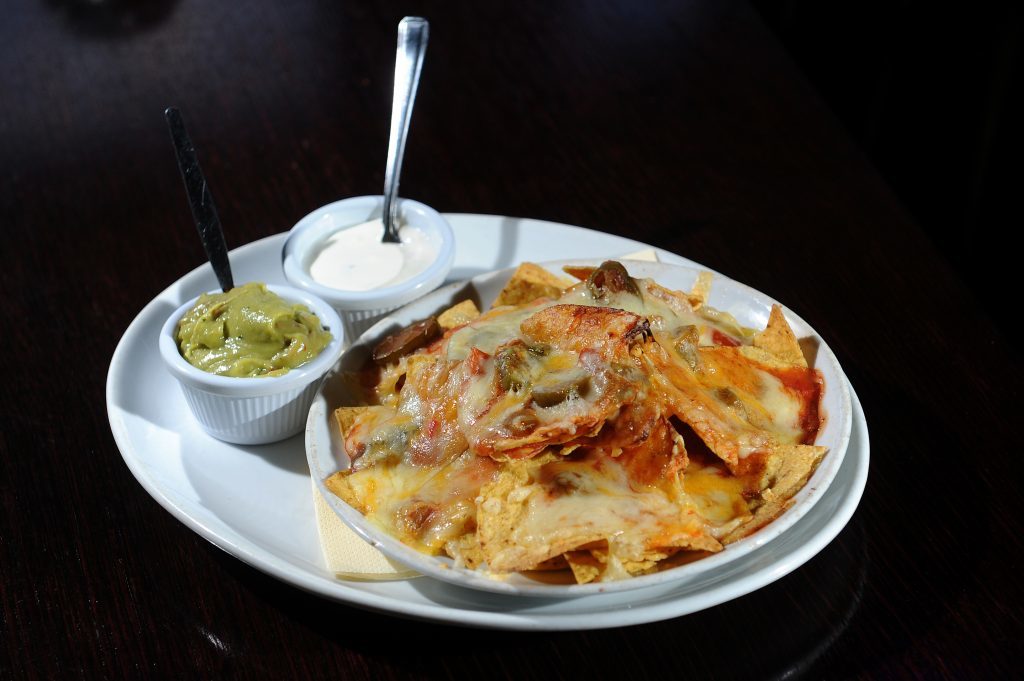 I have to admit to a bad case of burger envy for the duration of our meal. Boards were coming flying out of the kitchen with floury baps enveloping towers of charred patties topped with all sorts of extras, such as onion rings, pineapple and haggis (not all on the same burger obviously). They looked very good and this would be my choice if I find myself at Ziggys again.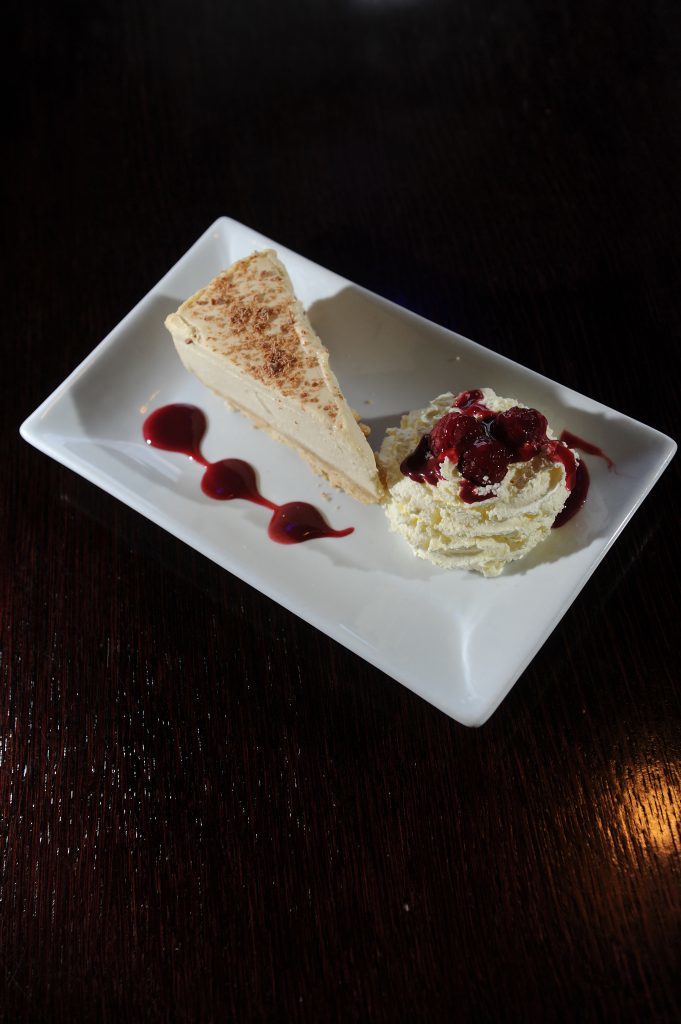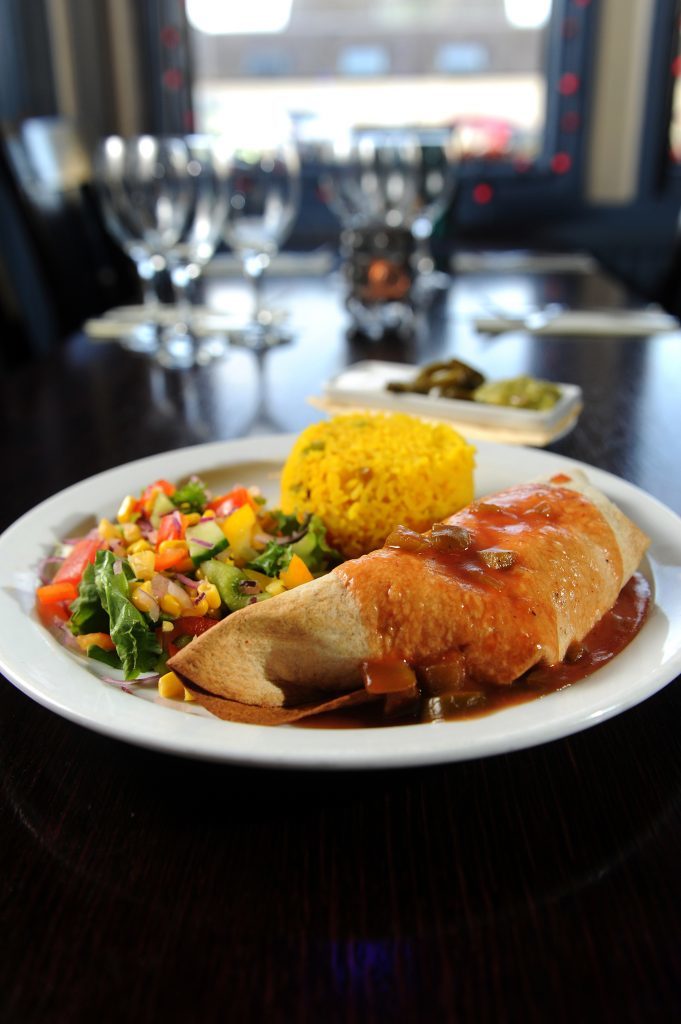 The motto here is "Eat well, rock hard". I feel this refers more to the quantity of food and although we weren't in any way expecting finesse, a couple of details could bring the quality of the offerings up a notch or two. This place is fun yet relaxed with energy and buzz – great for a few beers or cocktails and some American style grub to soak it all up.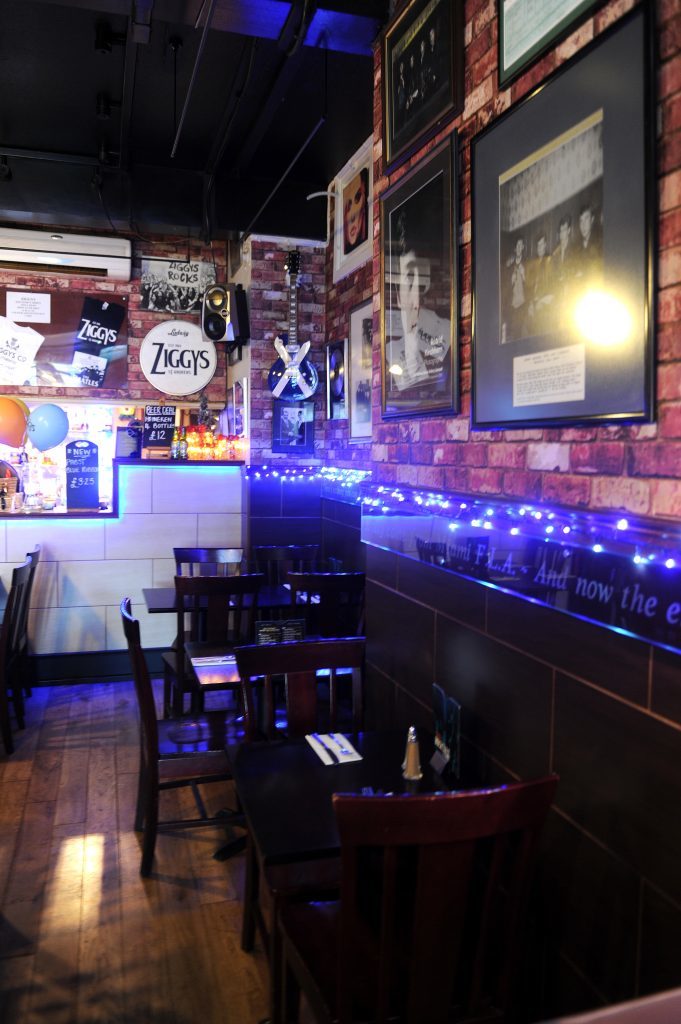 Info
Price: Starters: £3.25 – £12.95; main courses: £8.75 – £32.95; desserts: £1.95 – £10.75
Value: 8/10
Menu:  7/10
Atmosphere: 8/10
Service: 8/10
Food: 6/10
Total: 37/50
Info: Ziggys
Address: 6 Murray place, St Andrews, KY16 9AP
Tel: 01334 473686