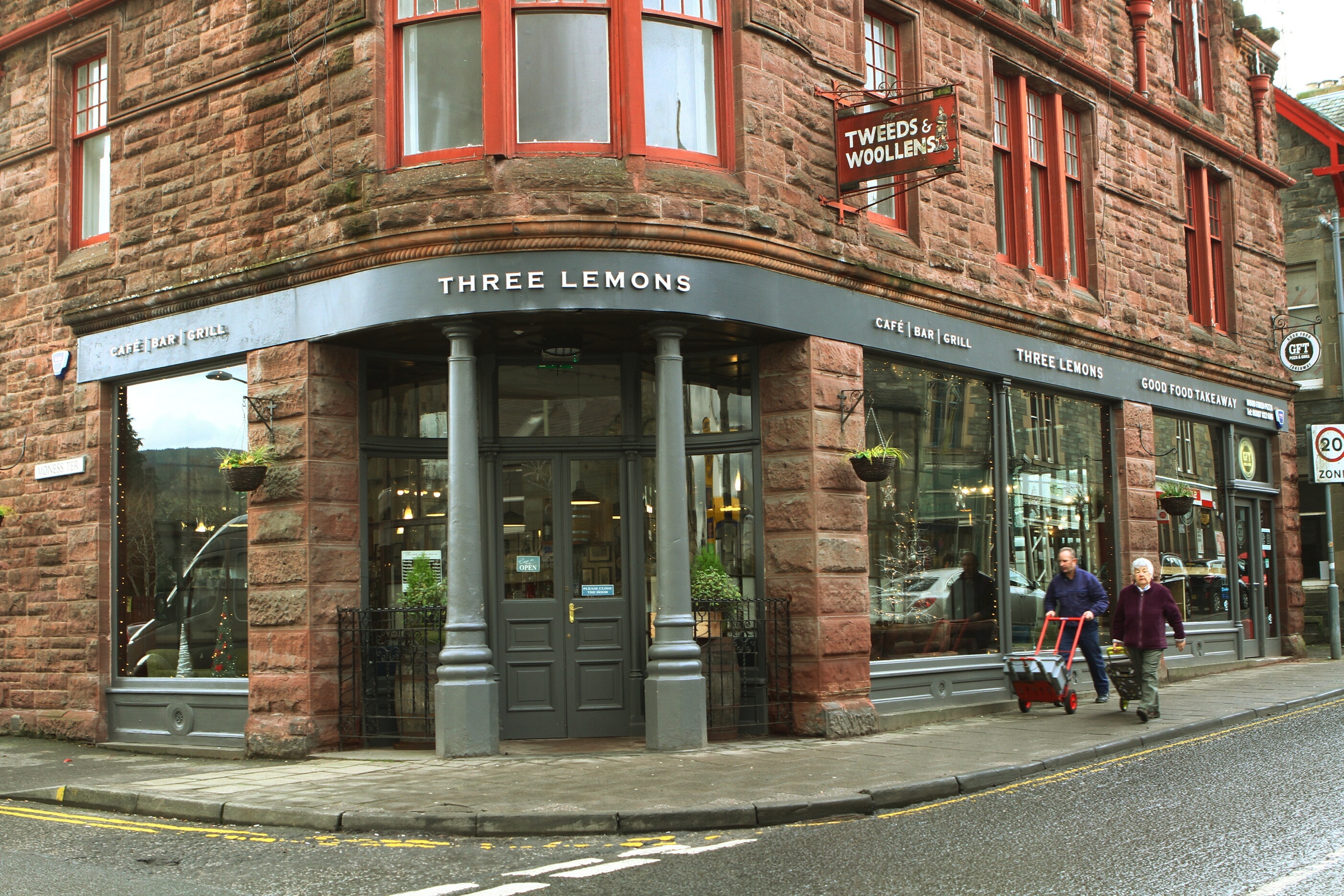 It was the twinkling Christmas lights in the window of Three Lemons that first drew us in.  It is a beautiful building both inside and out and the most recent owner, Jake, has kept many of the original features of the tweed wholesaler and country outfit maker which was in operation for over a century but the new and most important addition is his wood fired pizza oven.
The bar, restaurant and take-away venue has been refurbished to an incredibly high standard and the layout creates cosy nooks, crannies and booths from which to enjoy the surroundings and the great food. There is a lot to look at from the pictures on the walls to the wood panelling, beautiful, original shop-front windows and quirky finishing touches all around the place.
The menu is relaxed and although the home-made wood-fired pizzas do feature heavily, they are by no means necessarily the star of the show as there are many other items to choose from.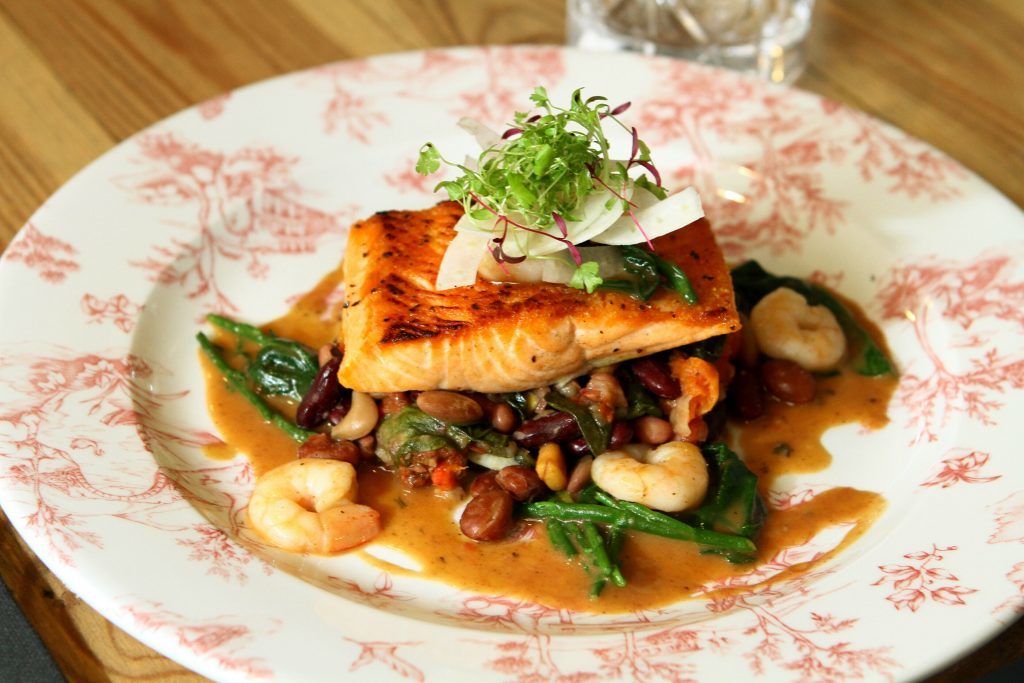 I started with the smoked haddock and king prawn arancini which was lovely and smokey without being too salty. I only found a couple of very small prawns in the whole dish but the flavour was great and the crispy smoked bacon in the accompanying salad was a lovely, crunchy addition.
Mr Kerry chose the pan fried king scallops. Oh so often at the moment, scallops come served with black pudding and although this is a great combination, it was nice to see a new variation and the pulled ham hock served with this dish was delicious especially when drizzled with the zing of the pumpkin vinaigrette.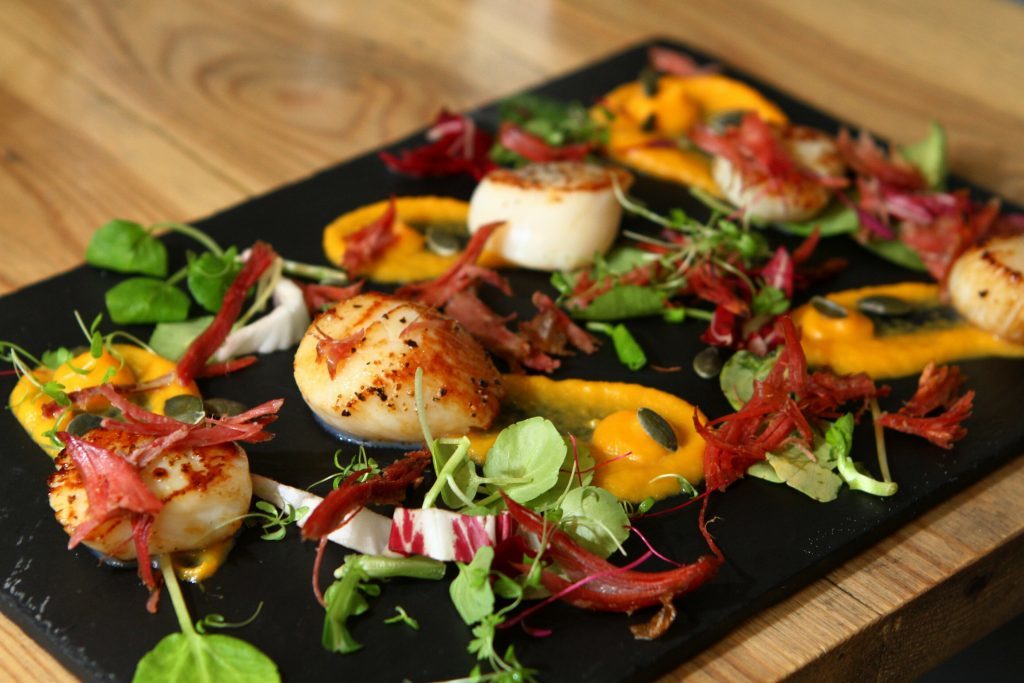 To follow, as we couldn't decide between pizza or other dishes, we split a couple of main courses between us. I'd like to say we went 50/50 but as I'm vacuuming anything in sight for two, I fear that Mr Kerry may have got the raw end of the deal.
Our first dish was the pan-fried sea trout with tomato, fennel and bean stew. This was refreshing  yet hearty – no pomposity or drizzle, just proper farmhouse cooking at its best.
The second was one of the speciality pizzas. Ours had goats cheese, spinach, pears and walnuts which I found to be a delicious combination. It still had a rich tomato base and was smothered in melted mozzarella but the extra toppings added sharpness, sweetness and earthiness and we thoroughly enjoyed it.  Being cooked in the wood oven really does make a difference as the thin base can soak up the moisture in the middle but remains delightfully crispy at the crust.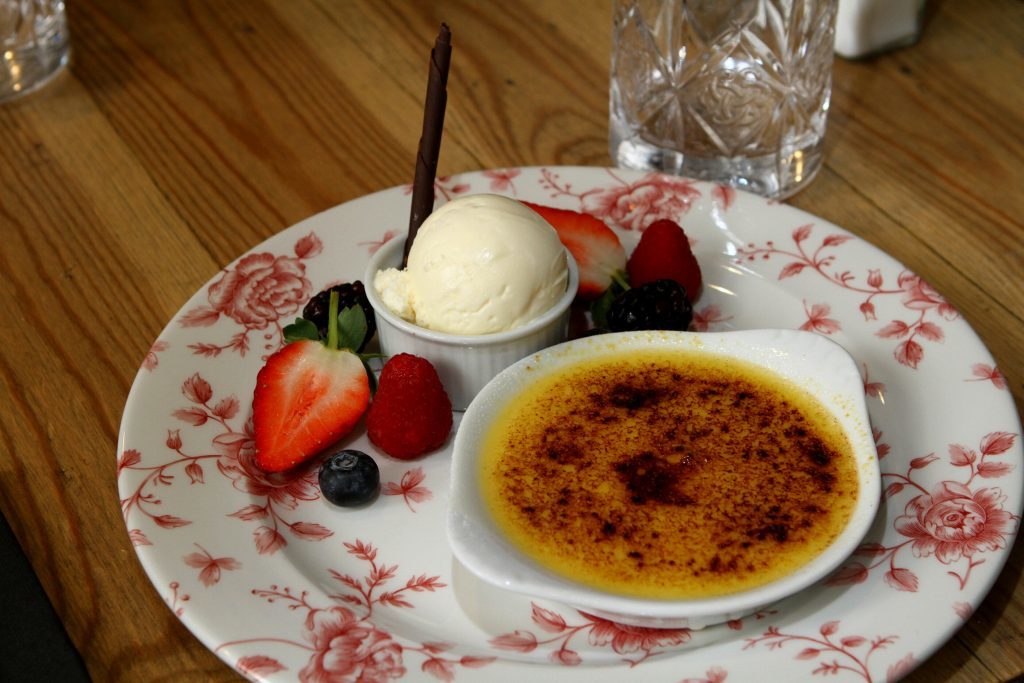 We finished by sharing a vanilla creme brûlée which was honestly not great. The shallow dish was presented with a golden top but instead of needing to break it with the crack of a spoon, it simply give way to a very thick, congealed paste with not a wobble in sight. We were disappointed but were pretty full after the first two courses anyway so were not disheartened enough to send it back.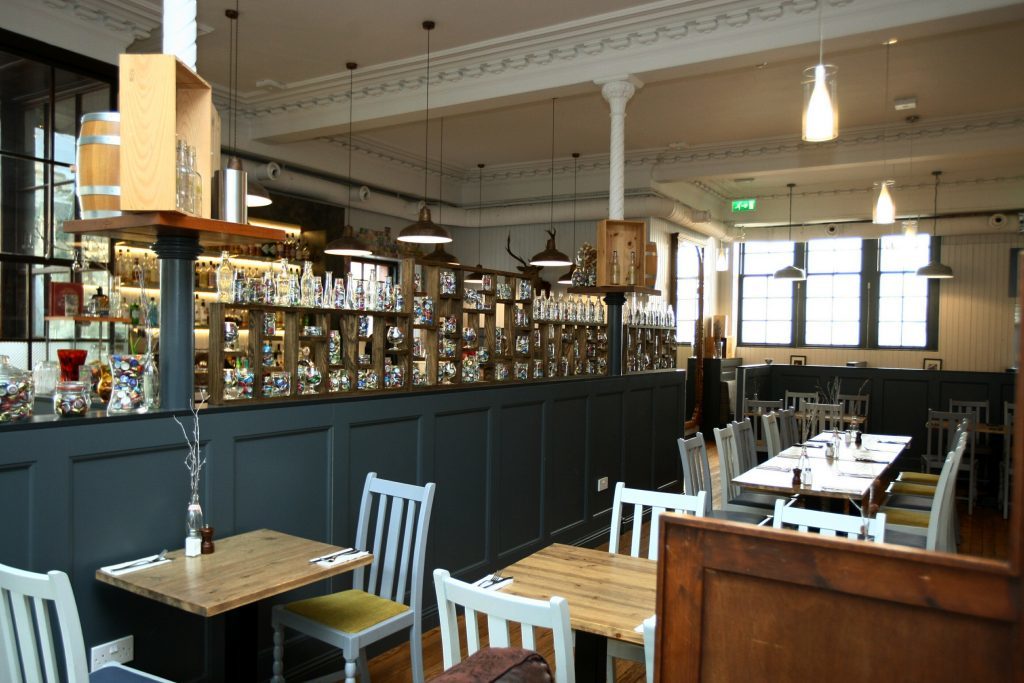 Three Lemons is a cracking place for a relaxed and cosy dinner whether you fancy a quick pizza or a more gastronomic three courses. The take-away adds a great treat for the town too and if there's a wait, well there's not only the bar at the restaurant but also a pub right across the road. Lovely.
Info
Price: Starters: £3.95 – £11.95; pizzas: £8.25 – £9.95; main courses: £9.35 – £23.99; desserts: £5.25 – £6.80
Value: 8/10
Menu:  7/10
Atmosphere: 8/10
Service: 8/10
Food: 8/10
Total: 39/50
Name: Three Lemons
Address: 32 Dunkeld Street, Aberfeldy, Perthshire, PH15 2AB
Tel: 01887 820057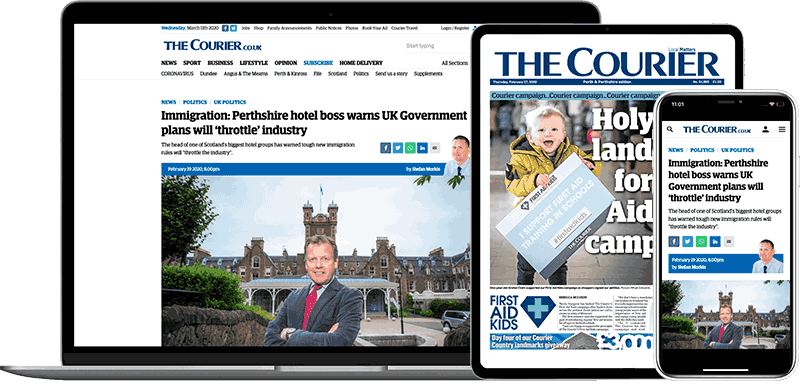 Help support quality local journalism … become a digital subscriber to The Courier
For as little as £5.99 a month you can access all of our content, including Premium articles.
Subscribe