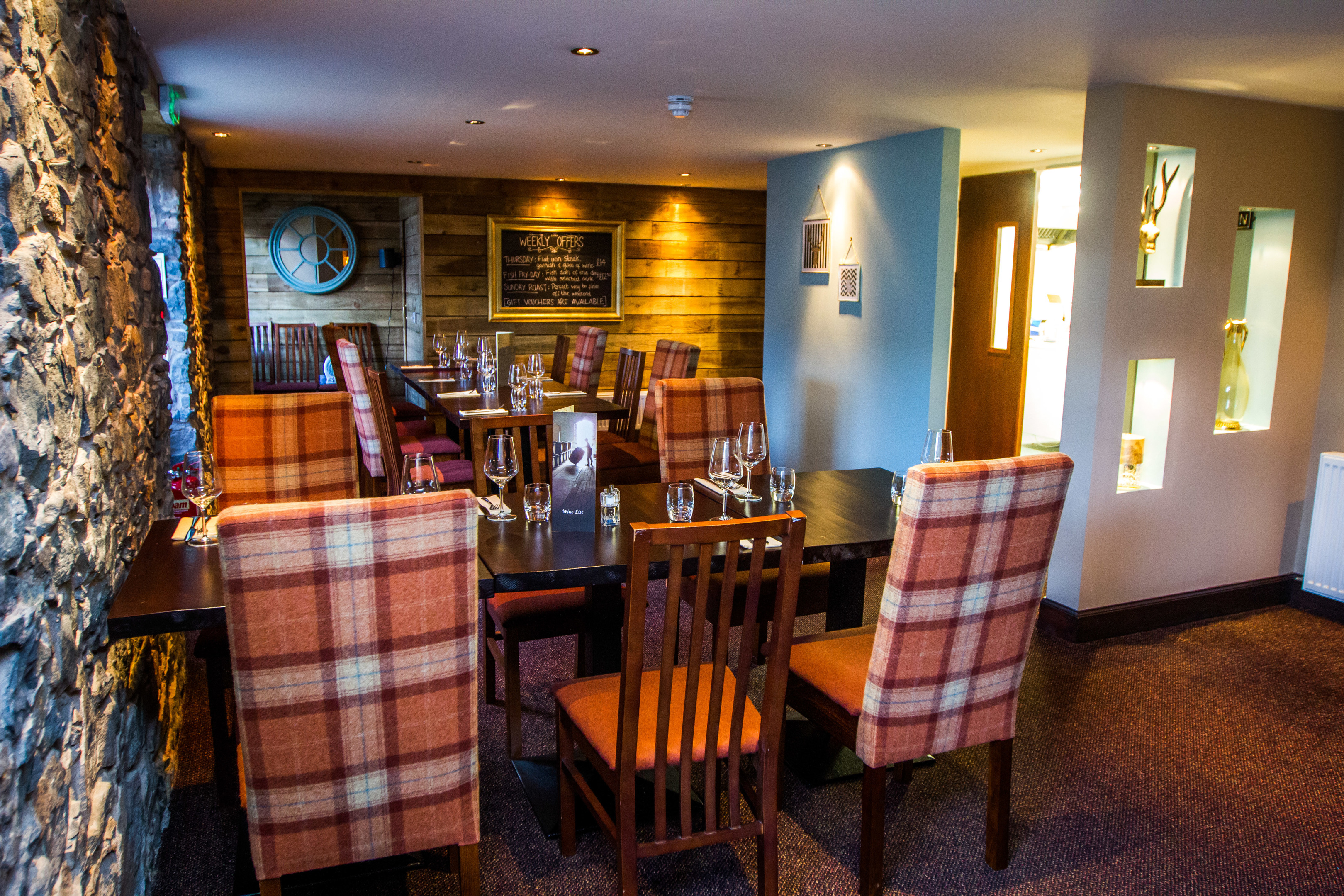 From the outside, the Kingarroch Inn is everything a country pub should be, from the pristine creamy walls to the fairy lights twinkling around a rose arch.
Following a serious fire in 2014, chef patron Kevin Joubert rebranded the inn as a gastropub, offering "a warm and relaxing atmosphere which reflects its rustic setting." And this was certainly the impression we got as we arrived one chilly January evening, with our four-legged companion. We were greeted warmly and shown to our table and the waitress explained that if we were cold, the heater nearby could be turned up.
Sipping our drinks we studied the menu – a set one offering two courses for £20 and three for £25, including artisan bread and smoked sea salt butter.
Deciding it had to be three courses, we set about choosing our starters and mains. My partner can't resist mussels so chose the moreish molluscs in a Bloody Mary sauce.
I was feeling a bit chilly so opted for the honey and parsnip soup. There were five mains to choose from and in the end my partner went for the trio of pork – fillet, slow-cooked belly, and black pudding bon bons with apple, kale and gratin potato. I was tempted by the sound of the flt iron steak (though I wasn't sure what it was) with green beans, vine tomatoes, hand cut chips and peppercorn sauce.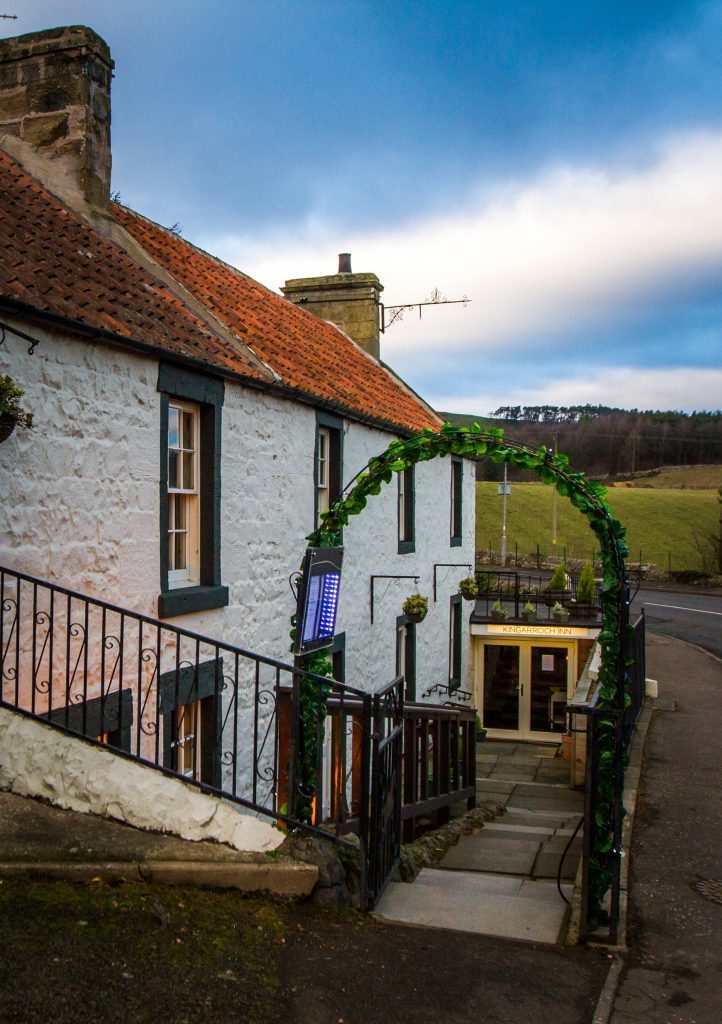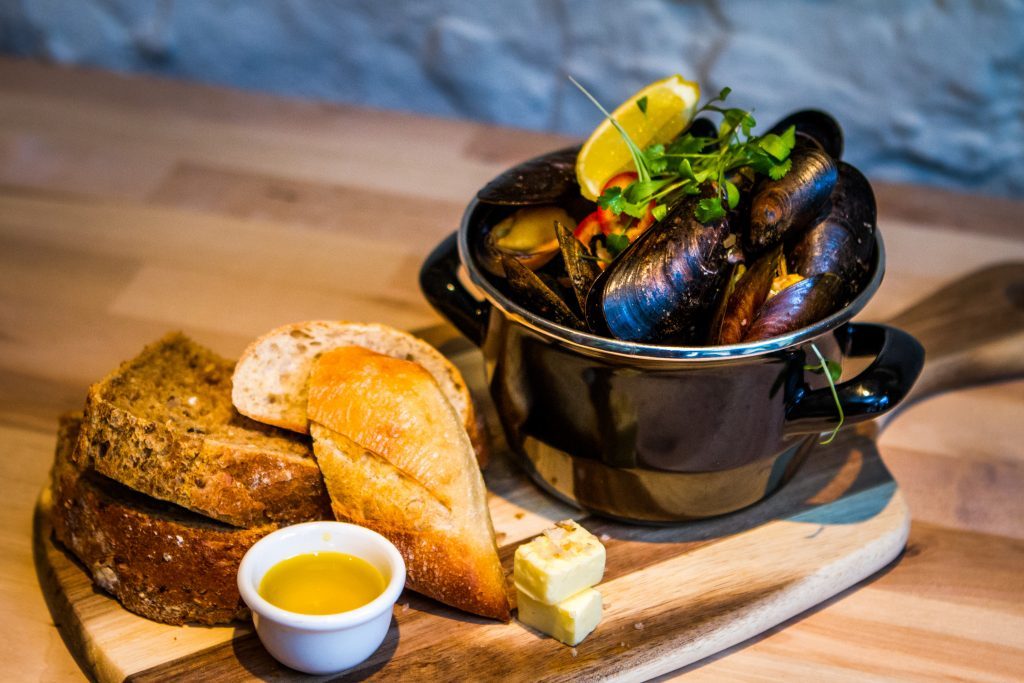 As we waited for our starters, a bowl of water was brought for our dog – a thoughtful gesture. As we chatted we took in our surroundings: rough stone walls painted a glistening white, archive photographs, a sumptously thick carpet for tired pooches to snooze on and, altogether, a clean rustic theme going on.
The mussels came in a small pot and my partner wasted no time in getting to work, declaring the sauce to be "outstanding". My soup came in a huge bowl, and with a drizzle of olive oil on the top, was as tasty and warming as I'd hoped, perfectly complemented by the artisan bread and butter.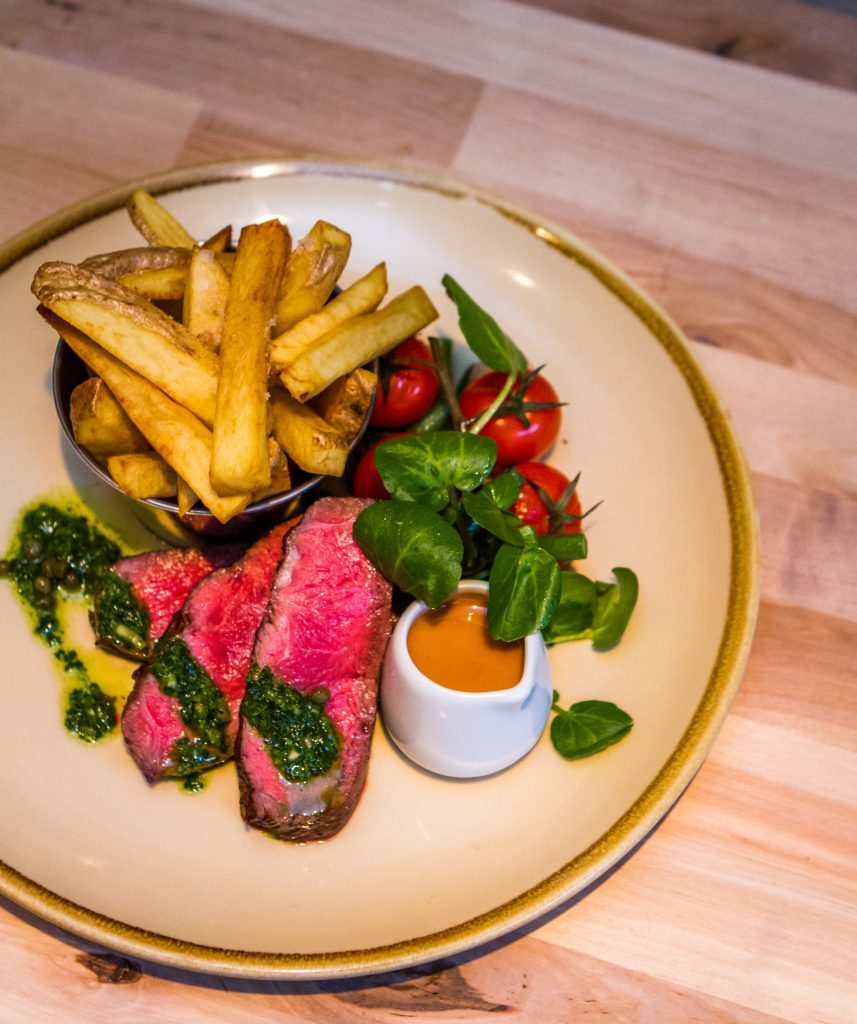 By this time – about 7.30pm – the restaurant was getting busy so there was a wait of about 15 minutes before our mains arrived, far from unreasonable and worth every moment as the trio of pork was melt-in-the-mouth perfect and the steak was a culinary feast.
My partner savoured every morsel of his meal – apparently the pork fillet was to die for. I discovered that a flat iron steak is steak cut with the grain from the shoulder. It's not a top-notch cut but apparently it's the UK's new favourite steak. Mine came in a several succulent, thick slices – my only "beef" was that I'd asked for it to be medium well done but it was still a little bloody.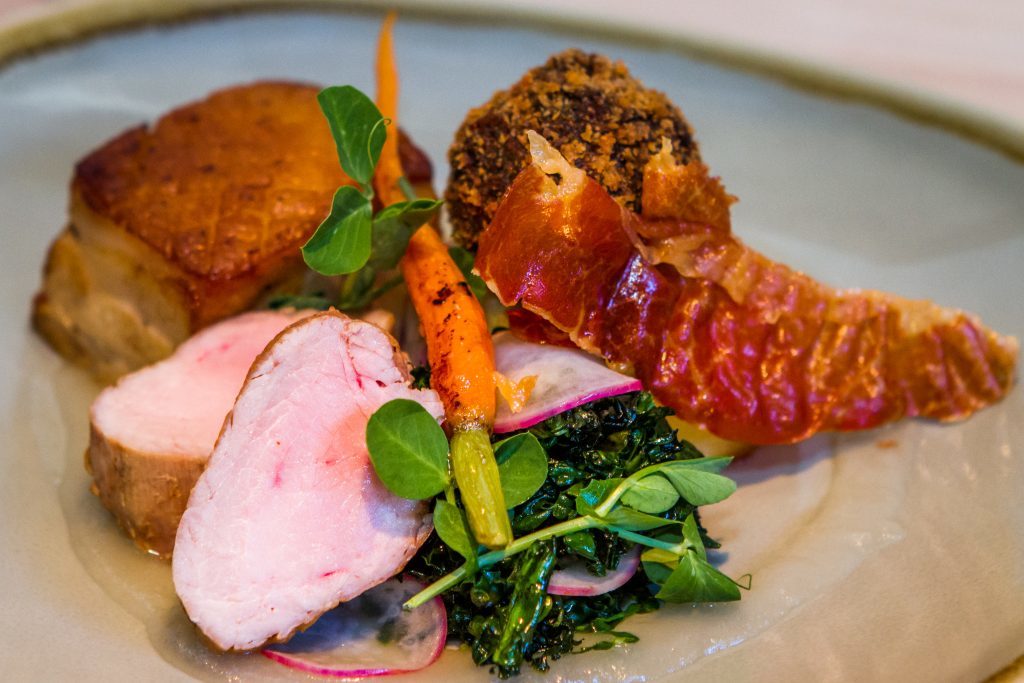 The accompanying green beans, perfectly al dente, and grilled tomatoes, were lovely and the hand cut chips, still in their yummy skins, were delicious.
Portions are just right – not enormous platefuls but not niggardly either – so we had room for dessert. Forcing myself away from the artisan cheeses and oatcakes, I plumped for the Kingarroch sundae, which came with no description so I had to wait and wonder. My partner showed great discipline by denying himself his usual treat wherever he goes of sticky ale pudding, opting instead for the Chocolate Nemesis with orange creme Anglaise and mascarpone sorbet.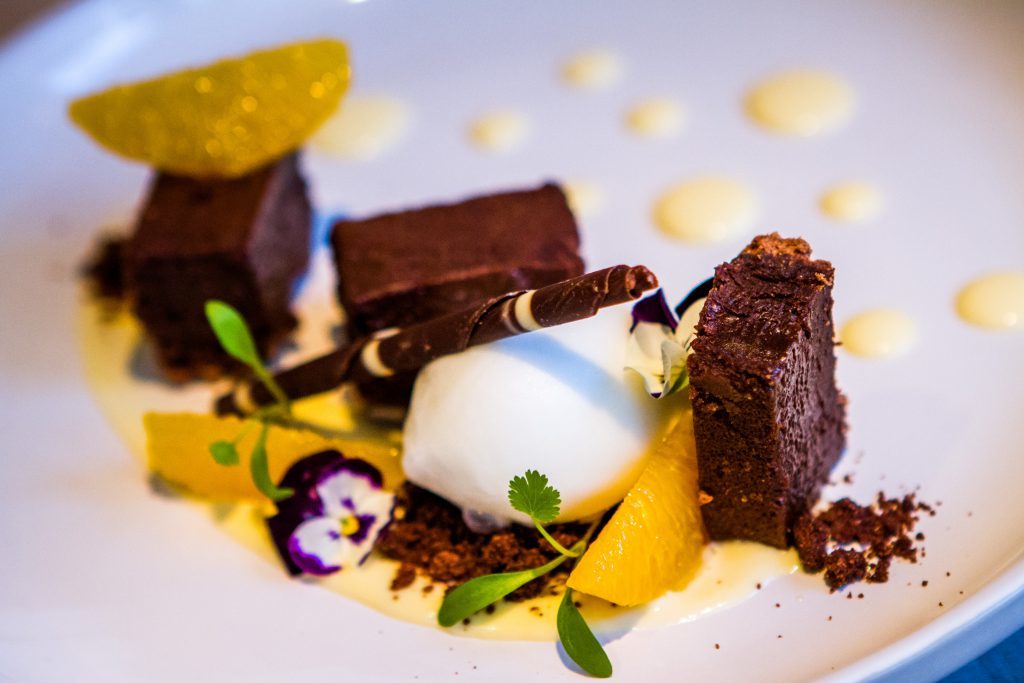 The sundae, served in a large wine glass, was a fab concoction of ice cream, cream (not too much, which was a good thing), cherries and crumbled chocolate cake and shortbread. My partner's dish was a trio of rich chocolatey treats and I'm pleased to say he managed to defeat his Nemesis in style.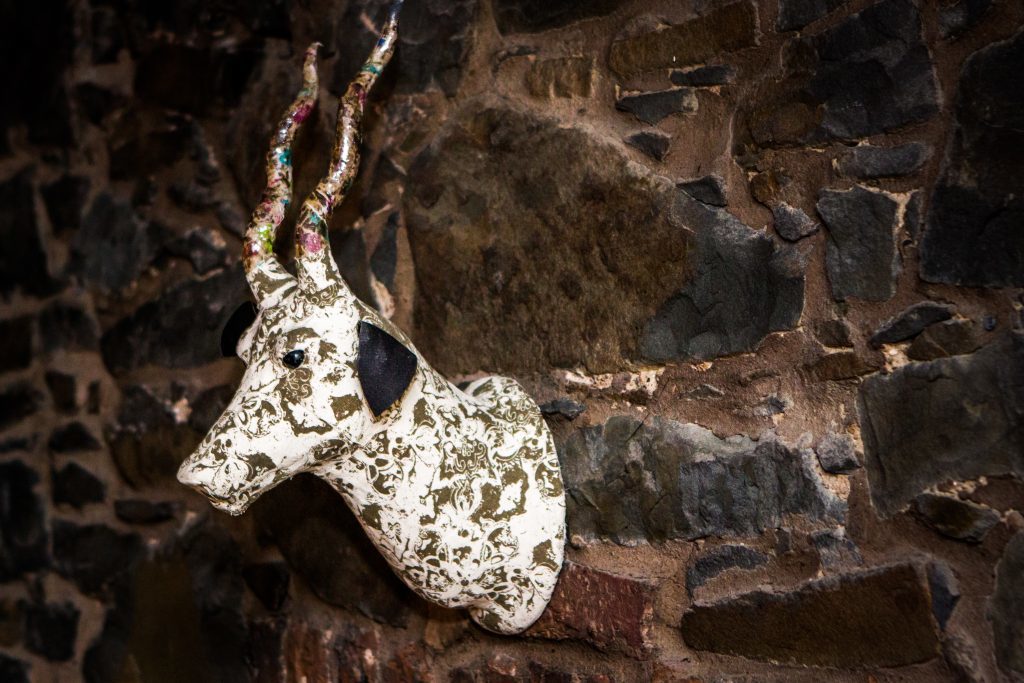 Overall, we felt we had enjoyed a top-notch meal by a talented chef at a pretty reasonable price and it was obvious from the clientele in that night – many of whom were obviously regulars – that they agreed.
The rural setting in the pretty Fife village of Craigrothie adds to the charm of a trip to the Kingarroch and I'm sure it won't be long till we're back.
Prices: Dinner menu – two courses £20. Three courses £25.
Kingarroch Inn
Main Street,
Craigrothie.
KY15 5QA
t: 01334 829301
w: www.kingarrochinngastropub.co.uk
Info:
Value: 8/10
Menu: 8/10
Atmosphere: 9/10
Service 9/10
Food 9/10
Total: 43/50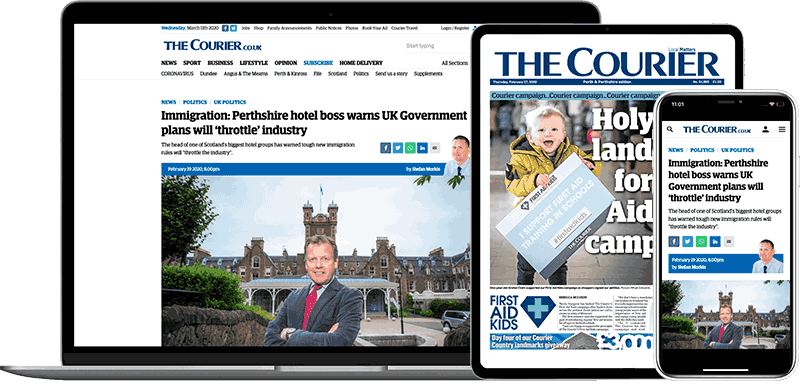 Help support quality local journalism … become a digital subscriber to The Courier
For as little as £5.99 a month you can access all of our content, including Premium articles.
Subscribe