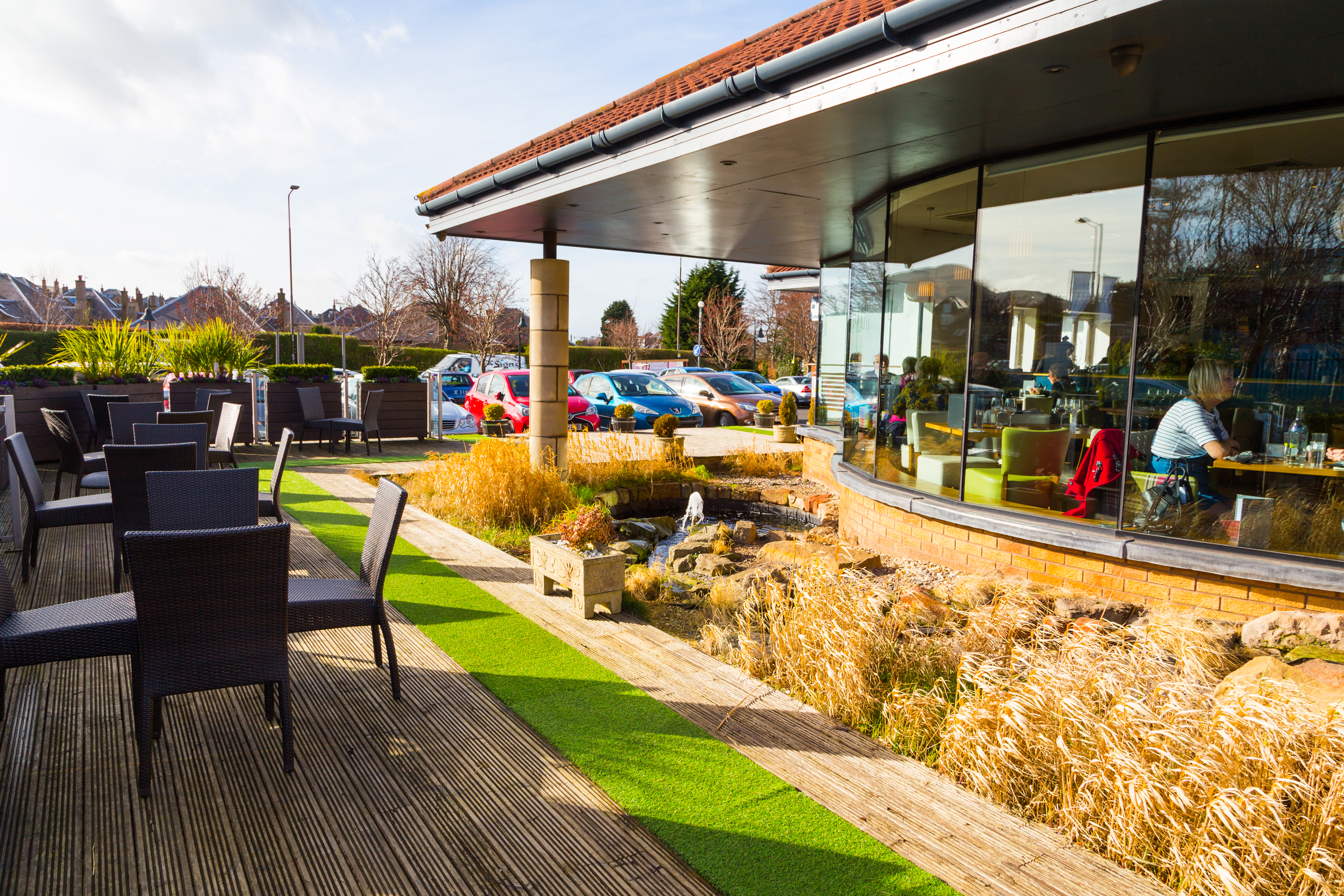 Charwood Restaurant & Bar
47 Buckstone Terrace
Fairmilehead
Edinburgh
EH10 6QJ
0131 445 2233
Charwood is just off the city bypass, as you head south of Edinburgh, in the suburb of Fairmilehead and it's very nicely set back off the road with little garden areas with trees, pots, outside seats and running water for those days when the weather is better than it is at the moment.
Its sister venues are the trendy bar Whiski on The Mound and the Whiski restaurant in the Royal Mile but Charwood, given its situation, is more of a neighbourhood place with a widely-mixed clientele. Aptly, it was the winner of last year's Family Outlet of the Year award given by the Scottish Licensed Trade News.
With a Josper grill and a wood-fired pizza oven much in evidence, it comes as no surprise that the menu offers a wide selection of steaks with a range of house bastes and both well-loved and more imaginative pizzas. But there's more to this place, including a selection of nibbles to share, a handful of hand-made burgers and mains that include classic fish and chips, steak and ale pie and macaroni cheese alongside pan-fried sea bass, Thai green chicken curry and butternut squash, pear and gorgonzola tart. There are also half a dozen lighter, smaller portions, particularly popular with older diners or at lunch time.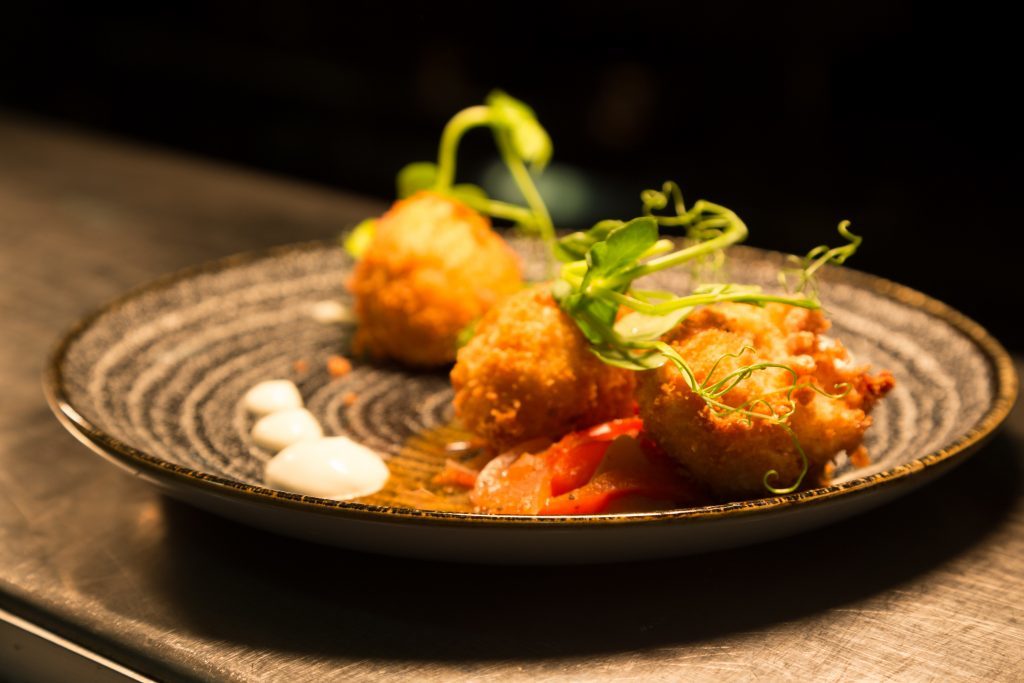 Two of us decided to start with the soup of the day (£4.50) which in this case was tomato and basil, served with little pails of light yet darkly crusty bread and butter pats that didn't come from a catering pack. Tomato and basil can often be seen as the easy option where soup-making is concerned but this one was densely flavoured with the strong meatiness of plenty of basil giving a depth to the sweeter tomato broth. The bread was also wonderful – I could have eaten a loaf of it on my own.
The other starter was crayfish cocktail (£5.95). This came served on a plate, rather than in a traditional stemmed bowl and boasted a light, garlicky, slightly creamy dressing, much fresher and more interesting than the often cloying marie-rose. There was also a zingy little side salad and the combination of the sweetness of the crayfish and the sharpness of the other elements sat well together.
For my lighter main course, I decided on the breaded east coast haddock, served with buttery garden peas, tartare sauce and crispy, floury chunky chips (£9.95) – very enjoyable, well cooked and well balanced. My husband's cheese burger (£11.95) looked towering on the plate and he had to abandon the top part of the accompanying brioche bun but the burger itself was beautifully made, slightly pink, with skinny fries served separately in another little bucket. My mother attacked another lighter main in the shape of sausage of the day (beef, on this occasion), with plenty of mash and a really sticky, richly flavoured onion gravy (£8.95). If this was a smaller helping, it certainly left no-one feeling they'd been short-changed.
All puddings and a selection of four sundaes (made with ice cream from Di Rollo of Musselburgh) came in at £5.95. Treacle tart with raspberry coulis and vanilla pod ice cream was substantial without being solid and what sweet-toothed Scot worth the name could turn down the prospect of a Highland Fling sundae, made up of Scottish tablet ice cream, vanilla ice cream, fudge pieces, honey sauce and fresh whipped cream? Not many I'd wager, even at the expense of his teeth and/or waistline.
Two large glasses of Le Bel Olivier colombard/sauvignon blanc at £6.35 each and three good Americano coffees (£2.50 a head) rounded out the meal in enjoyable fashion.
This is diner-style food rather than anything too fancy but there are some nice original touches and what they do with the classic steaks, pizzas and burgers, they do well. I have also had one of the nicest chicken Caesar salads here that I have ever tasted and that combination of strong flavours can very easily become too much if a skilled hand isn't at work in the assembling of it.
In a city packed with restaurant choices from plain to posh, Charwood offers a pleasing and very relaxing neighbourhood dining experience, partly also due to the serving staff, who are uniformly young and charming, chatty without being in-your-face and helpful with practicalities, including negotiating the placement of a wheelchair. You can see why many of those who choose to dine there are obviously customers who come back again and again. And you can't say fairer than that.
Price: three courses around £25-£30; steaks from £18-£50.
Food: 8/10
Menu: 8/10
Service: 8/10
Value: 8/10
Atmosphere: 8/10
Total: 40/50