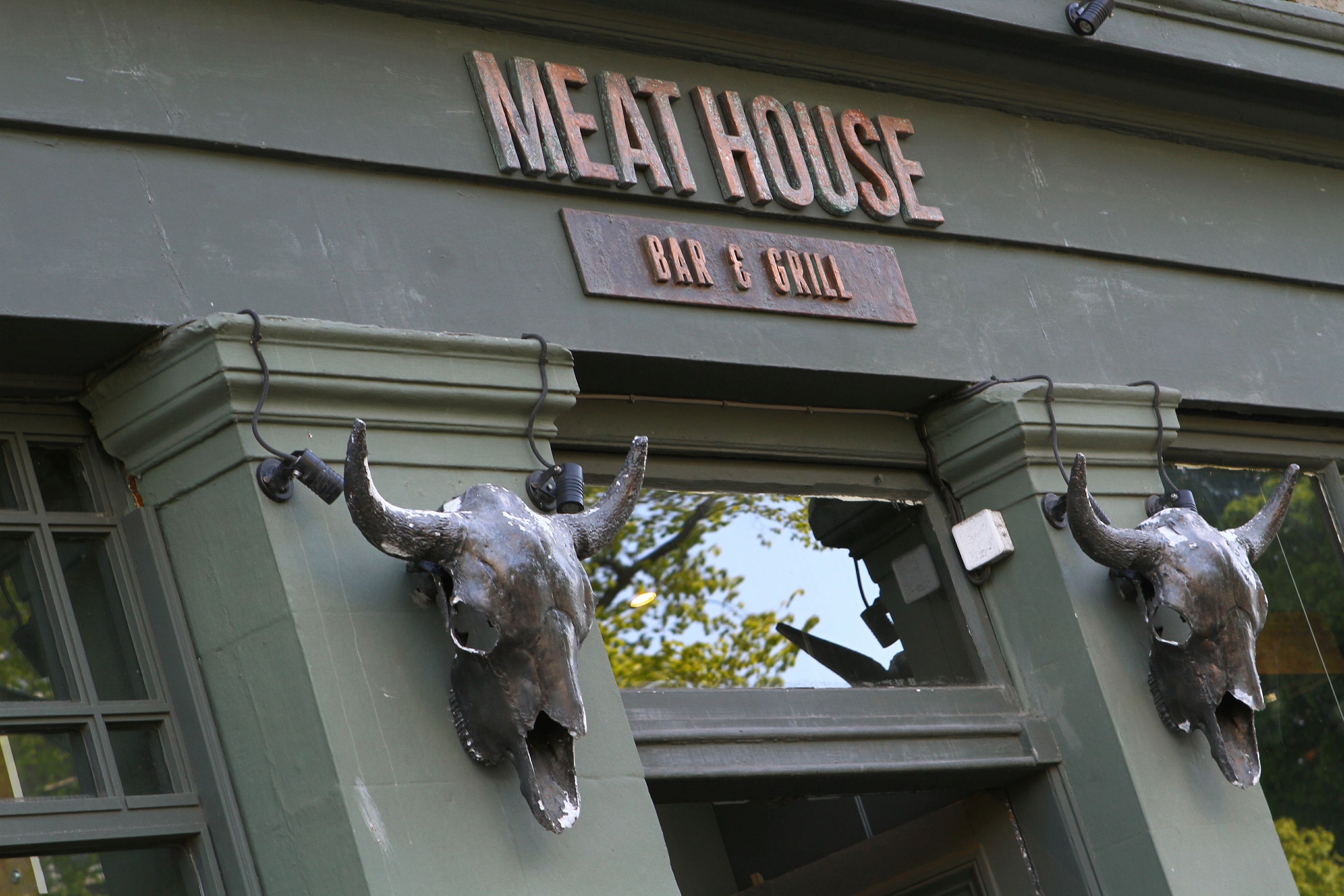 We are blessed in Scotland to have such a vast wealth of produce reared here and exported far and wide.  And we are lucky that plenty of the good stuff remains at home.  One such example is obviously our beef.  Scottish restaurants have been serving incredible steaks for decades and when The Meat House first opened in Dundee, it gave us another destination when a decent côte de boeuf or a hearty burger was called for.
With the gourmet burger wave showing no signs of breaking and the reliable steak still a staple on many menus, The Meat House has decided to turn things up a notch and has launched a "small plates" menu in addition to the traditional bovine feasts.
The ground floor of this diner-steakhouse is fun; the bar is attractive and the mix of tables and booths creates a casual and friendly feel. Unfortunately we were seated downstairs and as we descended, so did the buzz. The lower room is a lot darker with bars on the windows and a small serving station. This wasn't monitored for a lot of the time during our visit as there was only the one table besides us in the basement and I can't help thinking more could be made of this space.
I have a love-hate relationship with tapas style food.  I love being able to order so many dishes in a single sitting but I hate the phrase "Let's just order a few things for the middle of the table and share".  No. I'm hungry and I want to eat what I have ordered. Yes, I will hypocritically be tasting whatever you have gone for but my dishes are my own. So hands off.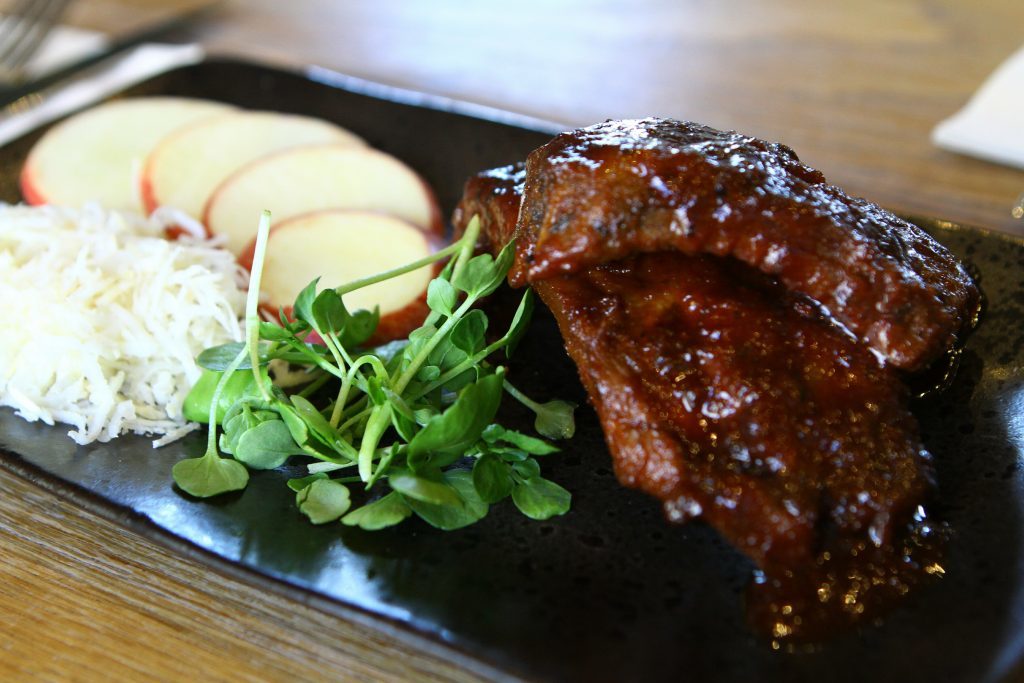 Dining companion duly warned, we pressed on.The offering of little dishes here was eclectic and varied and I literally wanted to order every one of them. Apparently that would have been gluttonous though so we stuck to three each. OK, four…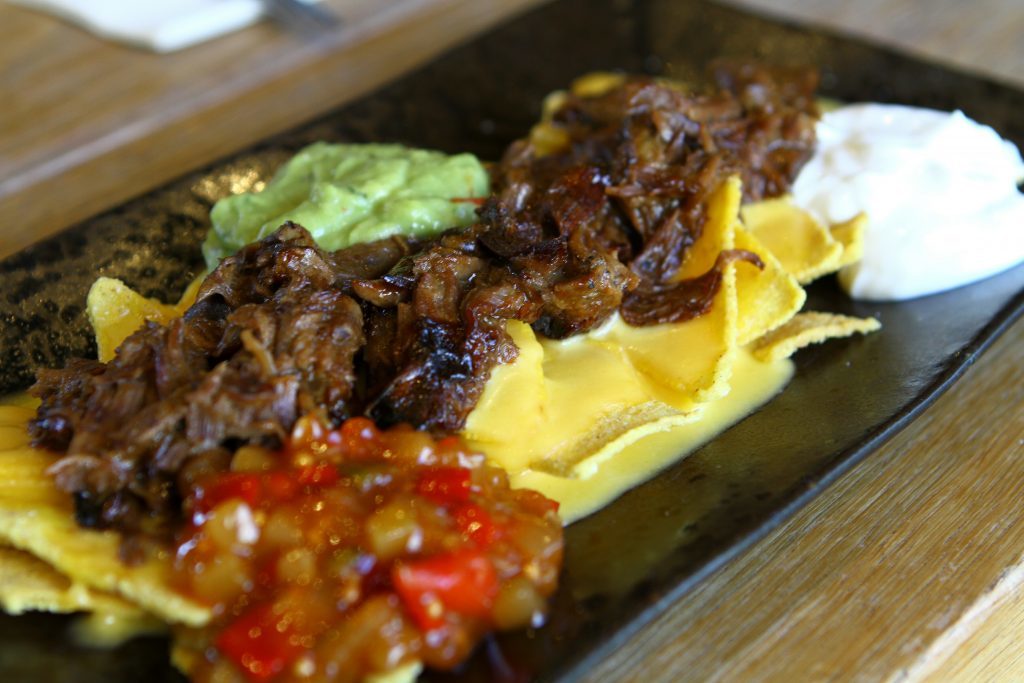 First up came the brisket beef nachos. The meat topping was meltingly tender and smokey and would have been fabulous with the soured cream, salsa and guacamole that was promised on the menu. Unfortunately, the tortilla chips were smothered in a kind of Mornay cheese sauce, which totally ruined it for me. If I had read cheese sauce, I would have chosen something different so I felt a bit cheated.
Still, we had plenty more dishes to come and the stuffed squid was more like it. The squid casing was paper thin and cutting through it was like slicing butter. The filling of prawns, parsley and truffle oil was subtle, fresh and light. Just as impressive was the dressed crab, since it hadn't been interfered with too much. The flavour of the white crab meat shone through and the seasonings complemented it without overpowering it. The prawn crackers and lightly pickled cucumber served alongside were tangy and delicious – a nice touch.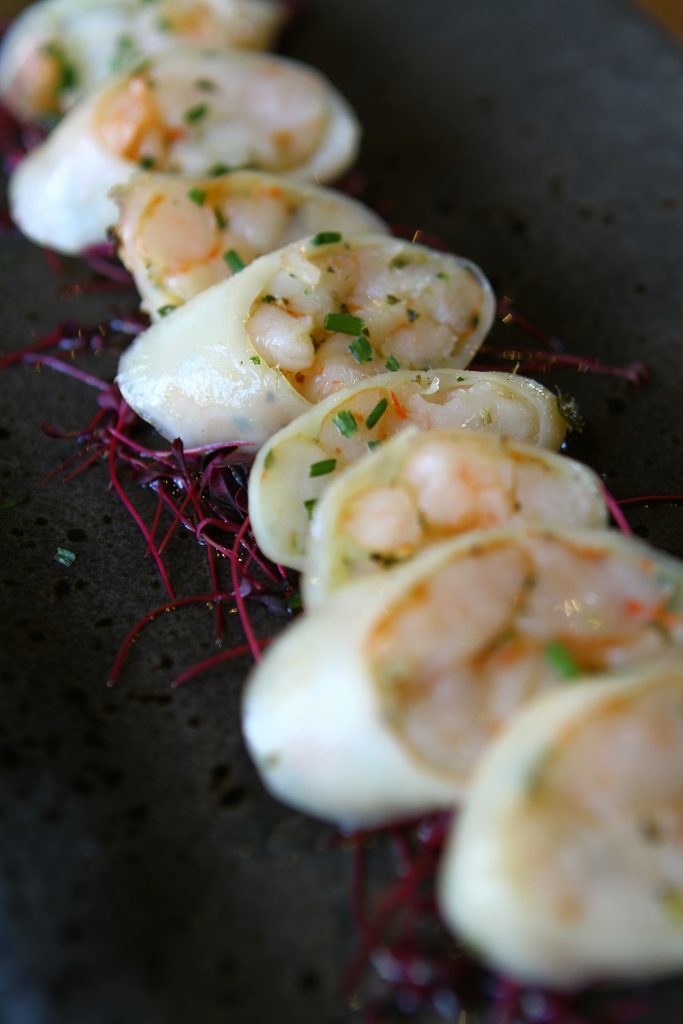 Sweetcorn is one of my favourite ingredients, on the cob or even tinned, so the poached chicken breast with roasted corn risotto sounded right up my street. Here, the chicken skin wasn't crispy, as promised, and oddly the rice was non-sticky and white, rather than risotto, but the flavours were sweet and peppery and I enjoyed it.
The braised lamb shoulder shepherd's pie was comforting and rich. There wasn't a lot of lamb but the jus had a depth of flavour and mixed with the creamy mash it formed a familiar and satisfying combination. The rib bits were sticky and sweet and fell off the bone and the mini roast did exactly what it said on the tin.
Plate seven was three slices of venison served with a Yorkshire pudding and baby roast potatoes. A little more pink might have improved the venison but maybe that's just my personal taste.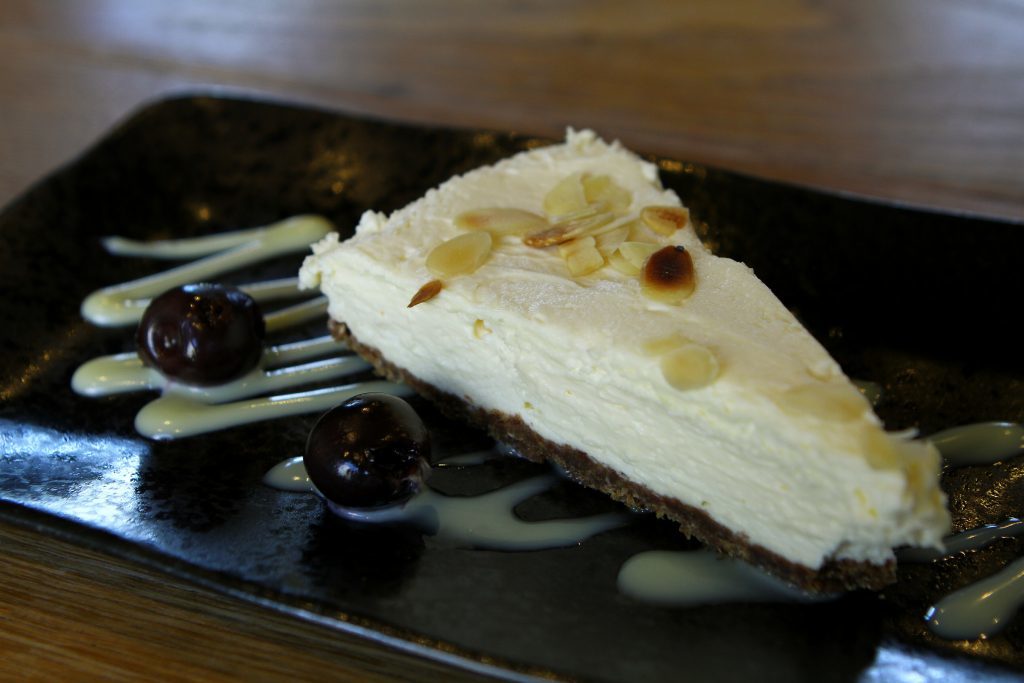 And finally, some simple tempura prawns. These were a decent size, hot and crispy, and they let the shellfish do the talking. I could have polished off at least two plates of them.
I ended the meal with a light and airy black cherry cheesecake with a pleasing 1970s style syrup running through it. Mr Kerry and I were both reminded of the Sarah Lee type desserts we used to have on special occasions at our grandmothers' houses and that can only ever be a good thing.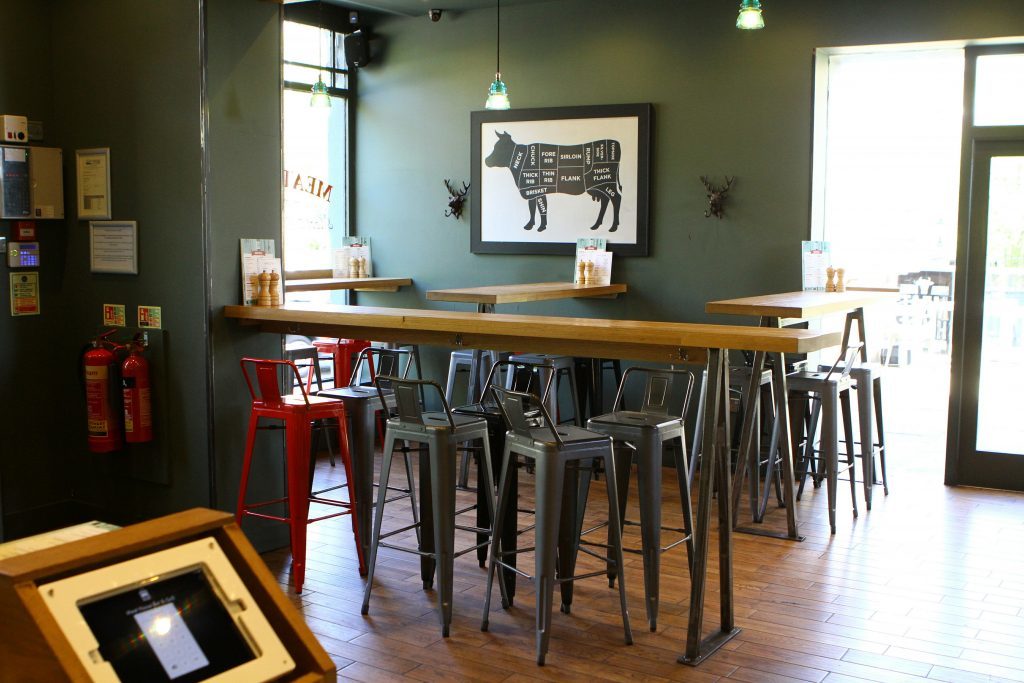 A nice note to end on then and I left The Meat House with great memories of both the menu and the food. Looking back, it was the seafood that shone above the meat dishes for me. The team had used quality ingredients, complemented them without trying to be too fancy and decorated them with carefully chosen and prepared garnishes.
With an abundance of burger bars and steak joints in Dundee, it's great to see The Meat House branching out. Loyal customers will still find their favourite cut or burger on the menu but this is no longer a restaurant devoted solely to the carnivore. Once I would only have gone when I was in the mood for getting stuck in to a slab of red meat but the expanded repertoire means there is now so much more on offer.
Info
Price: Small plates: £4 – £10; steaks: £14.50 – £35; burgers: £7 -£15, desserts: £5 – £5.50
Value: 8/10
Menu:  8/10
Atmosphere: 6/10
Service: 7/10
Food: 7/10
Total: 36/50
Info: The Meat House
Address: 2-8 Perth Road, Dundee, DD1 4LN
Tel: 01382 690 040
Web: www.meathouse.co.uk