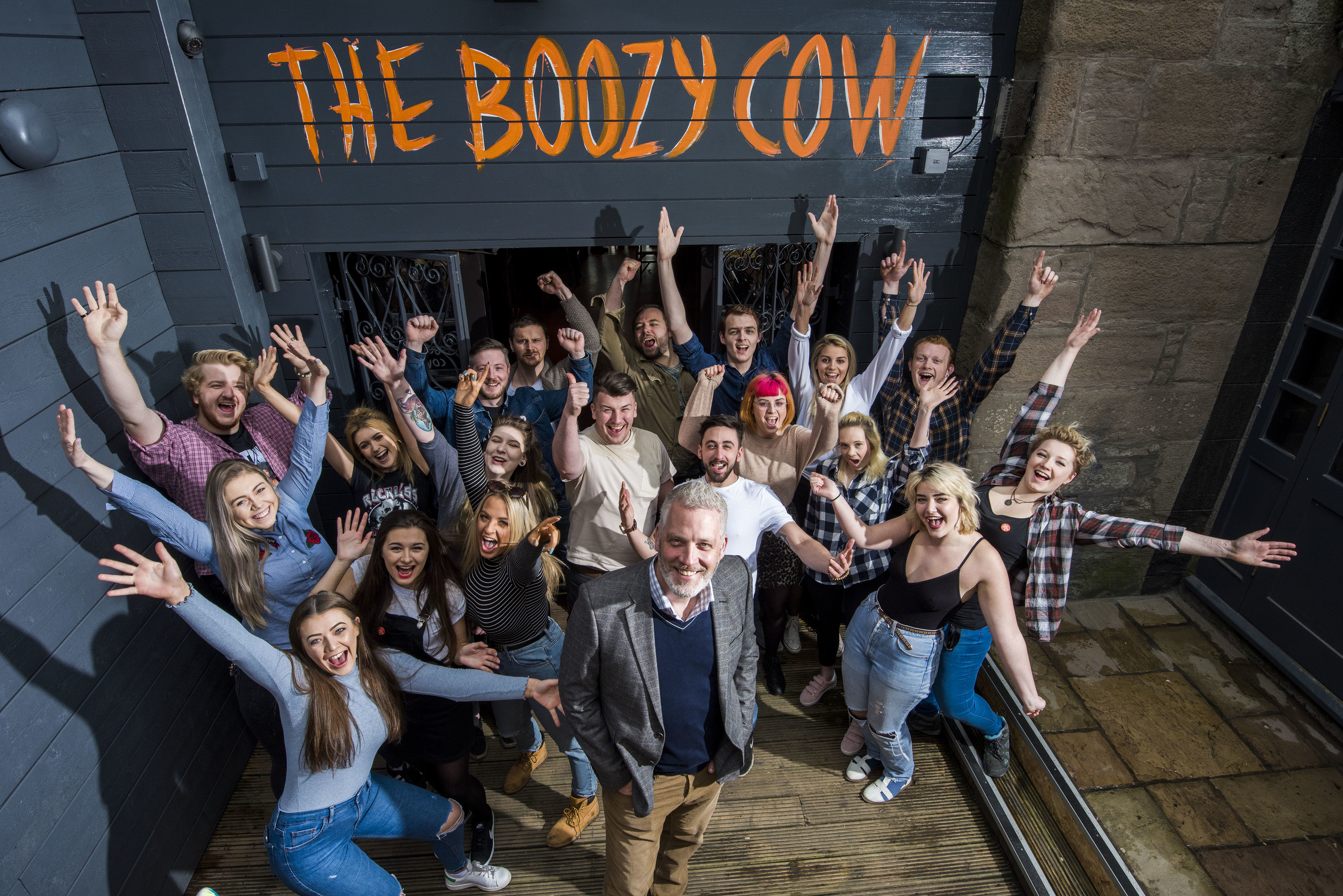 The Boozy Cow, the restaurant chain with branches in Aberdeen, Edinburgh and Stirling, have just opened their latest – and biggest – branch in Dundee,  situated in what used to be Laing's Bar, Roseangle.
The Boozy Cow is unique in that it gives a 100% of the profits to local community charities and good causes – and it serves great food too!
Our restaurant reviewer Kerry Moores gave it a whopping 43 out of 50 and you can read why in this Saturday's (May 20) Courier Weekend and online.