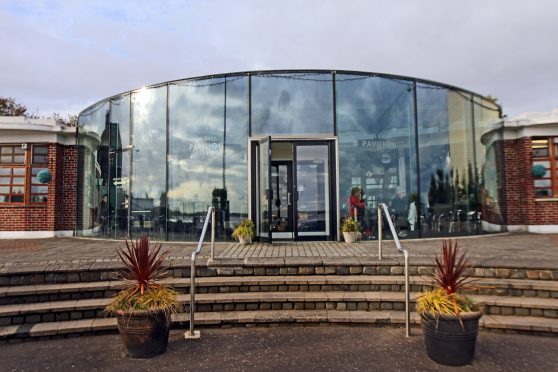 The sandy beach in Broughty Ferry is one of my most favourite places on the planet. The sand dunes, the whistling grasses and the twinkling promise of seals and dolphins all add to the magic.
Warm sunny days there are always dreamy but I think I love it best when leaning into the bracing wind, rosy cheeked and wrapped up warm. This week I visited The Glass Pavilion, the cafe and restaurant situated in the perfect position to sit and take in the wonder.
I knew it is under new management with a new menu, and an injection of new ideas and energy is just what this place needed.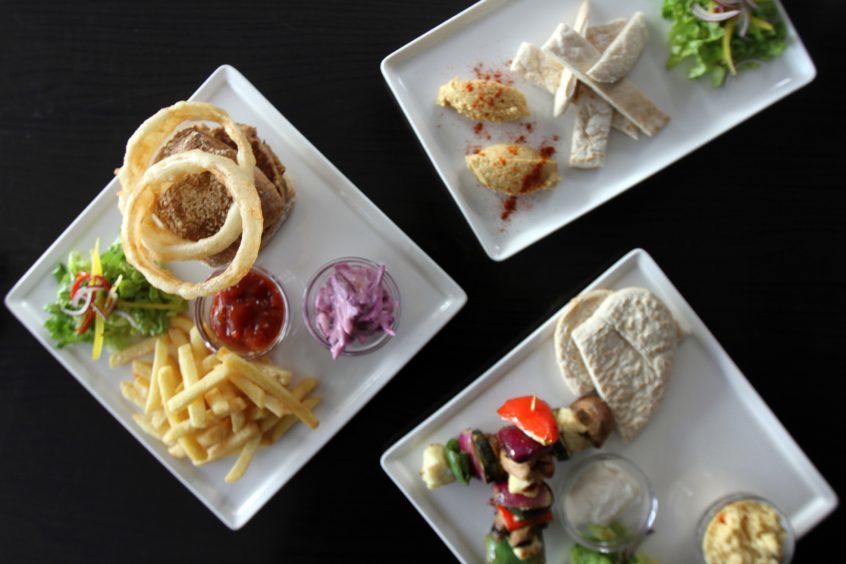 We arrived for an early lunch and there were already a few tables seated, which was a great sign, and we were greeted warmly by the staff.
The interior decor hasn't changed much and the layout is still a simple cafe and bistro style affair.
The main menu is good old fashioned pub grub. There is a light bites section for people just wishing to pop in for a panini, soup or salad, but the main a la carte list has items such as prawn cocktail, fish and chips and an all day Scottish breakfast. On a chilly day in October, this was very appealing.
Even on this dreich lunchtime, the tables by the window got really toasty so we moved to one further back as we had dressed for the cold, but what a lovely feeling to be so cosy, looking out at the howling wind.
We had decided that we were in no rush,  so went for two courses. I started with the pate of the day which was duck and orange. Two incredibly generous quenelles arrived which were very dense in texture, masking any smoothness but with a pleasant earthy flavour. The accompanying melba toast was delicate and much nicer than having thick chunks of bread or oatcakes.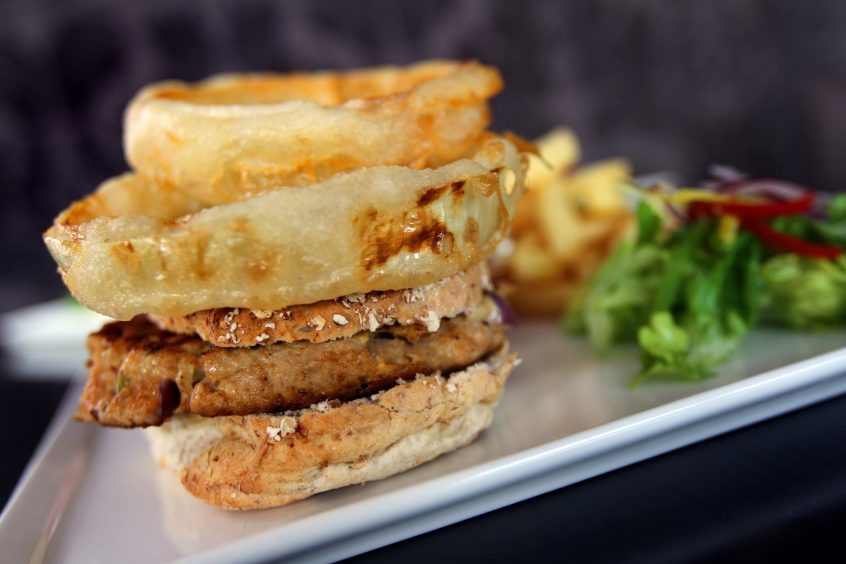 My friend chose the chicken strips to start, which were certainly not dry but sadly the coating, which should have been golden and crunchy, was rather anaemic and soggy.  The flavour was fine, as was the tomato salsa, but The Colonel would not have approved of the coating.
At this point in our lunch a few more tables had arrived and the two serving staff were clearly feeling the pressure. They remained friendly and positive but were audibly worried about how long everyone's food was taking to arrive. Many customers had just ordered drinks and soups and were kept waiting a very long time, with one couple opting to leave rather than wait any longer.
Still, we had only just become aware of this during a break in conversation and were perfectly happy in our little bubble for a while. Our main course took another half an hour to arrive, which wasn't such a problem for us but may have been if someone had stopped by in their lunch break.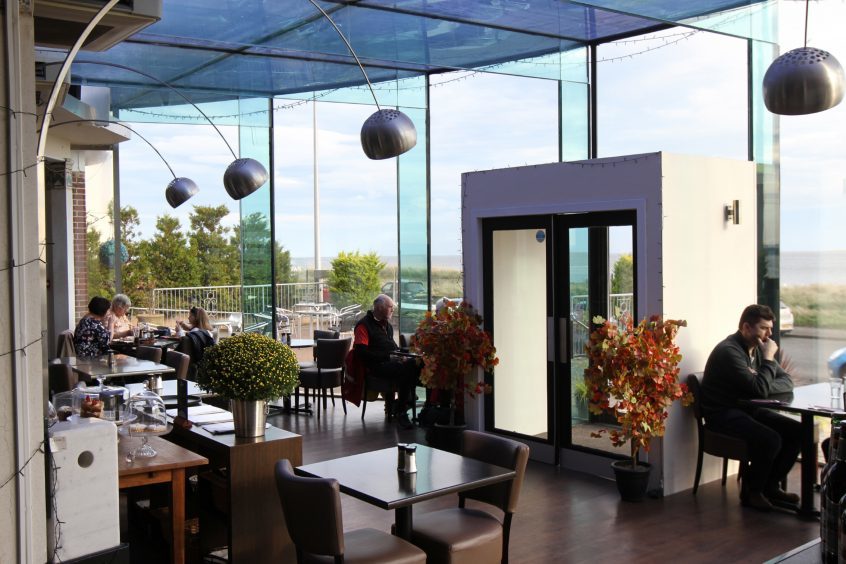 I had ordered the tuna burger for my main course as I had never had one before. I didn't really know what to expect but I was pleasantly surprised.  The patty itself was made of hot, well seasoned flaked tuna, and sliced green chillis added a lovely heat. I liked the fact that the burger hadn't been breaded or coated with anything and it seemed more homemade and natural that way. Onion rings were absent but the chips were good and the relish added a different dimension to just ketchup.
My friend chose the halloumi kebabs which arrived as generous chunks of the squeaky cheese with grilled vegetables, pitta bread and a salad garnish. The advertised creme fraiche was missing, meaning that the overall dish was a little dry and unfortunately the halloumi was barely warm. But it was still a nice, simple, healthy lunch.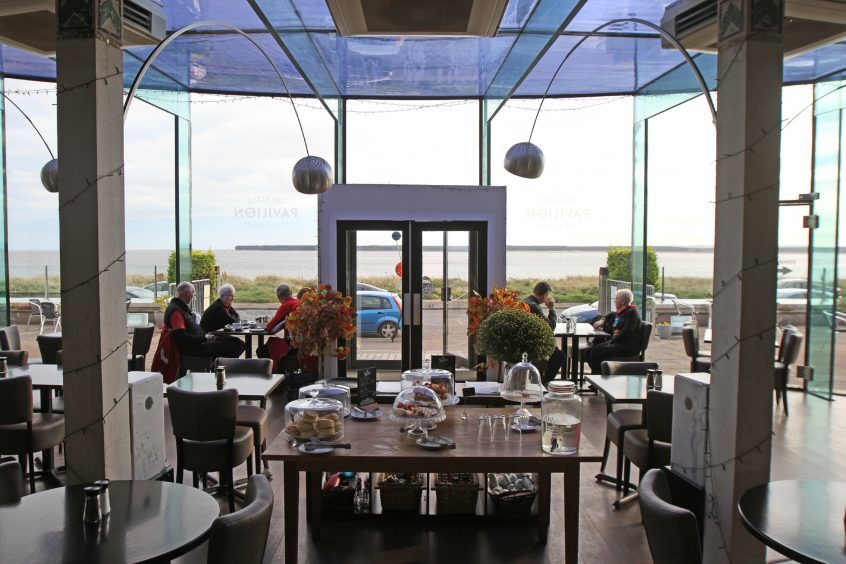 By the end of our main course, the staff seemed to be in full-on panic mode, and were clearly embarrassed at the speed of the food preparation. They handled it with smiles and polite apologies but I felt for them having to face hungry customers whilst understandably having no control over what was happening in the kitchen.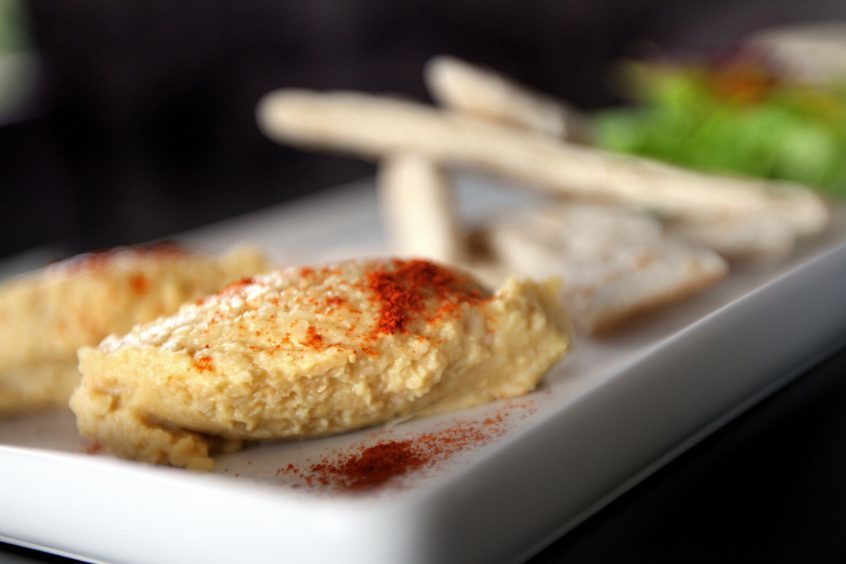 I really want to believe that we had just caught The Glass Pavilion on a bad day. All of the components are there to make this a really lovely little place. The new team are very active on social media and have a great Facebook page where they keep followers up to date with their antics. They are also getting involved with the local community, promoting The Great Broughty Bake Off and the Broughty Run to Remember.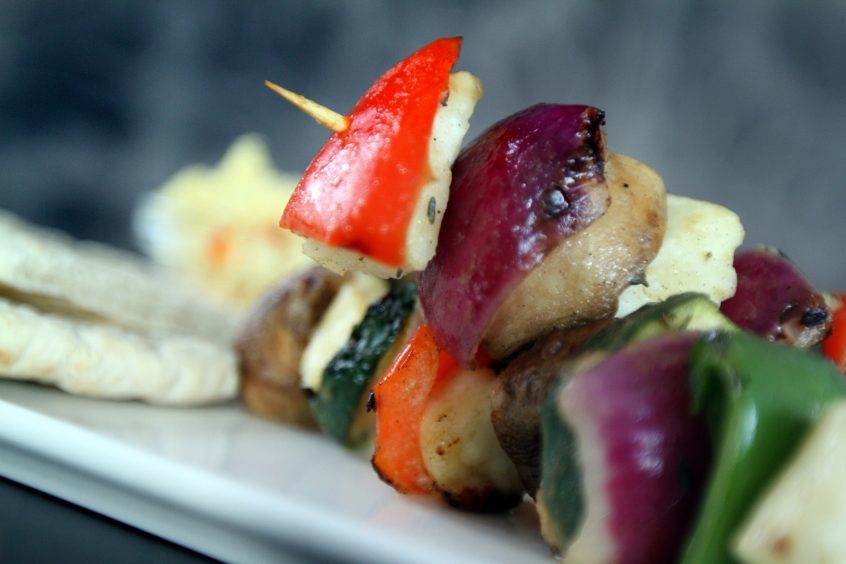 I really hope this place works. The kitchen was clearly having a few issues which caused mistakes and overly long waiting times, but certainly nothing to stop us from returning.  The team are promoting and supporting local businesses sourcing, amongst other things, their haddock from Arbroath and their breakfast meats from Scott Brothers in Broughty Ferry itself.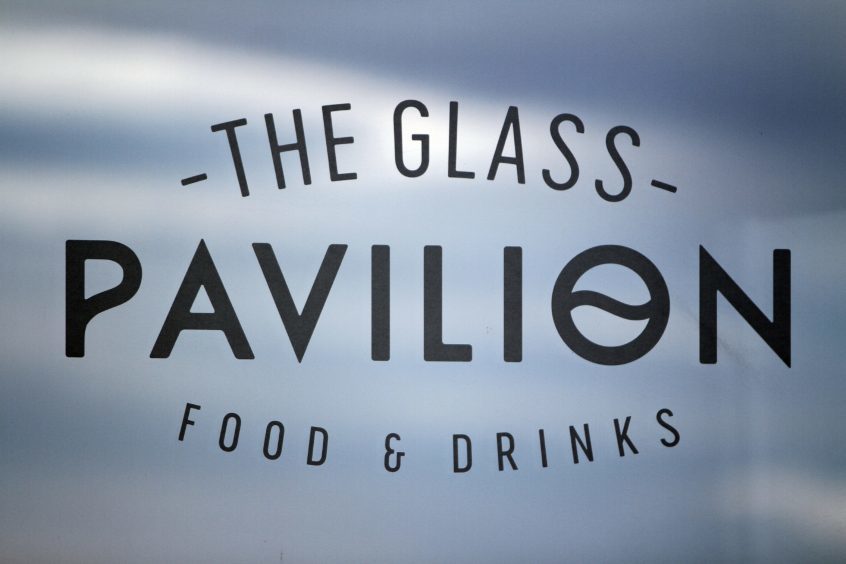 The menu is comforting, the staff are friendly and the setting is spectacular.  I would like to return soon as part of a glorious walk on the beach.  Maybe for brunch, maybe for coffee and cake, or maybe for one of the handmade pizzas I have read about.
Info
Price: Light bites: £3.50 – £7.95; Starters: £3.50 – £4.95; main courses: £6.95 – £14.95; desserts: £4.95
Value: 8/10
Menu:  7/10
Atmosphere: 7/10
Service: 7/10
Food: 6/10
Total: 35/50
Info: The Glass Pavilion
Address: The Esplanade, Broughty Ferry, Dundee, DD5
Tel: 01382 732738
Web: www.facebook.com/theglasspavilionbroughtyferry/