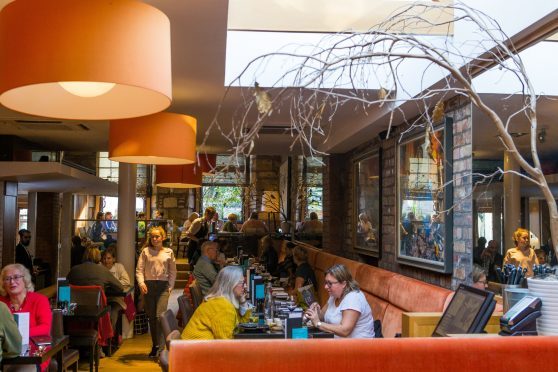 This great country is winning awards for food left, right and centre – and deservedly so. Up and coming chefs are being crowned competition champions and setting out on new culinary adventures and Scotland alone has 12 Michelin-starred restaurants under its belt.
Eating out has never been so enticing. With all this excitement, it would be very easy to now brush over the establishments that have been on the scene for a while, and so this week we returned to The Adamson which won Scotland's Restaurant of The Year back in 2015.
Mr Kerry and I had planned a good old-fashioned date night. Babysitter arrived, stilettos only really suitable for sitting down dug out and crisp white shirt ironed – we actually felt like a normal couple. Sure, we had booked a table for 6.30pm knowing that, as a fairly new mother, come 9pm I'd be falling asleep in my petits fours but nevertheless, we sprang out of the house with gusto.
Walking into The Adamson from a dark and drizzly night was just lovely. The bar had an elegant glow to it with twinkling glasses and warm lighting and we were welcomed like returning friends. Our table was great for both people and food watching as we were elevated from the main thoroughfare from the kitchen to the restaurant, meaning we could have a nosy at the plates as they drifted past.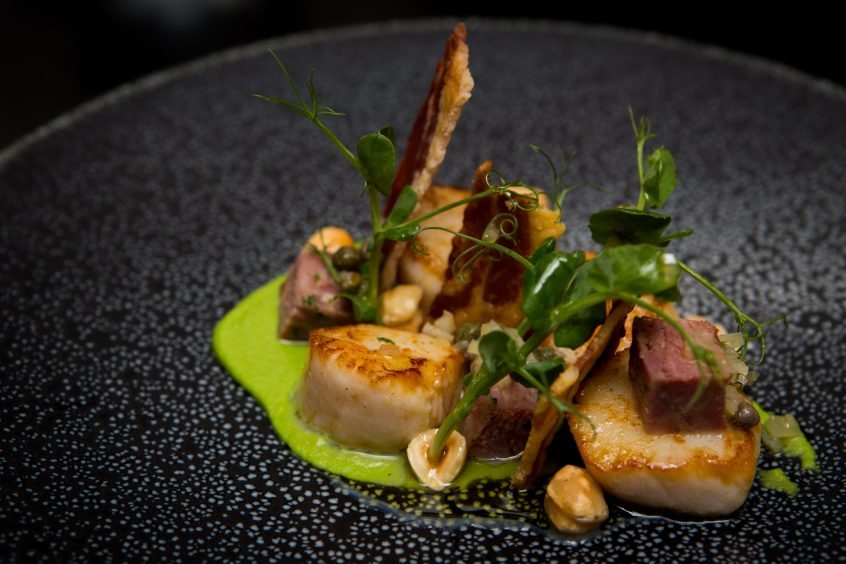 We browsed the menu with a naughty mid-week cocktail and had the usual "Well, we can't both have the same starter, that would be a wasted opportunity" discussion. Mr Kerry started with a classic combination of scallops with pea puree and pancetta. The delicate flavour of the scallop just worked so well with the sweetness of the peas and the saltiness of the pancetta but, in this case, the capers and shallots added yet another dimension.
My chosen starter was the crab. I was slightly nervous about ordering it as it came with Black Crowdie cheese and, as a cold dish, I was worried this would overpower the seafood. My worry was needless as the cheese was fairly subtle and when crumbled with the walnuts gave a lovely crunch and added a savoury saltiness to the dish. The element I wasn't blown away by was the accompanying carrot panna cotta which, instead of packing a punch of intense carrot flavour as I had expected, was actually fairly bland.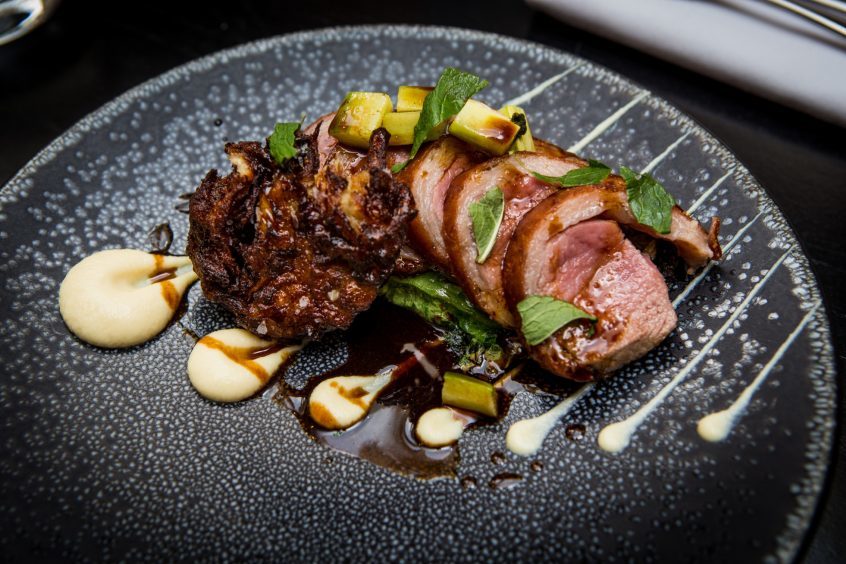 The menu has a large section dedicated to the grill, with six different cuts of beef to choose from as well as a burger and lobster. Friends of ours who favour The Adamson return time again for the burger and the versions we saw did look particularly good. On this occasion, we both stuck to the mains section although dedicated carnivores would surely get a kick from the 650F grill offerings.
I had ordered the pork and I have to say I was fairly underwhelmed. The belly element of the dish was a little dry and not the moist melt-in-the-mouth experience I was hoping for. The loin was well cooked and delicate and the puy lentils savoury and lovely, although a little more jus would have been nice. I am a big fan of black pudding but the small ball presented here burst on piercing and this version wasn't for me. All in all, the dish was perfectly fine but I wouldn't order it again.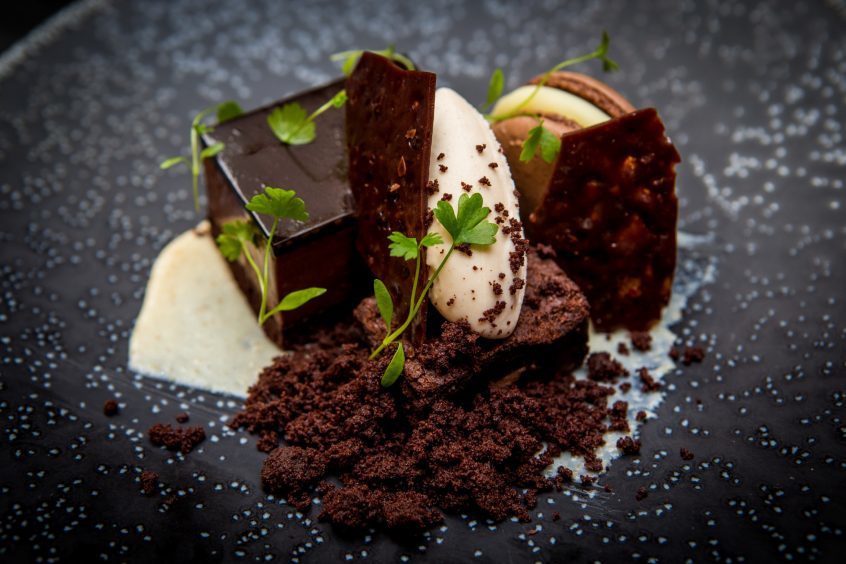 My Kerry's lamb loin, on the other hand, was a triumph.  The loin was pink and soft, and the onion and mint bhaji was outstanding and very moreish. The BBQ baby gem did have a very strong charred flavour but with the addition of the red wine jus and curried cauliflower, this created a very nice dish.
When the dessert menu arrived, our attention was immediately drawn to the buttered toast panna cotta. Who wouldn't want a dessert that tasted like buttered toast?   Buttered toast, in fact, is food for the soul and can cure most things – why else would they serve so much of it in hospital? I was yearning for this dessert not to disappoint and, my goodness, it did not.
The panna cotta was a rich, wobbly, cool and creamy dome that tasted so much like its description it was uncanny. It was served with a deliciously bittersweet marmalade ice cream and the whole dish was one I could eat time after time. I'm not sure if the chef had Paddington  in mind when creating it but this pud was that bear's idea of heaven.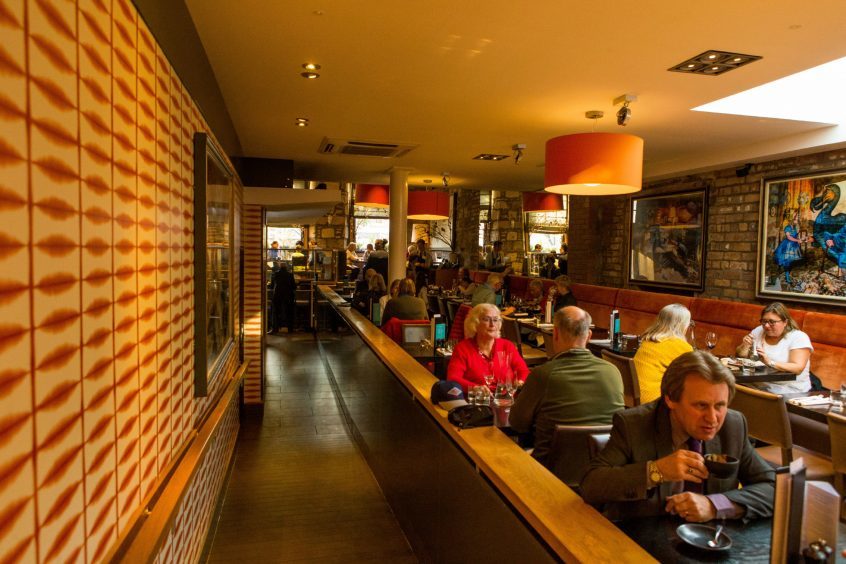 Our other dessert was the dark chocolate pave. The ganache was glossy and smooth, the macaroon chewy and the hazelnut ice cream intensely nutty. On any other day, this star would have twinkled brightly in the milky way of desserts but it was outshone that evening, in my opinion, by the comforting flavour of buttered toast.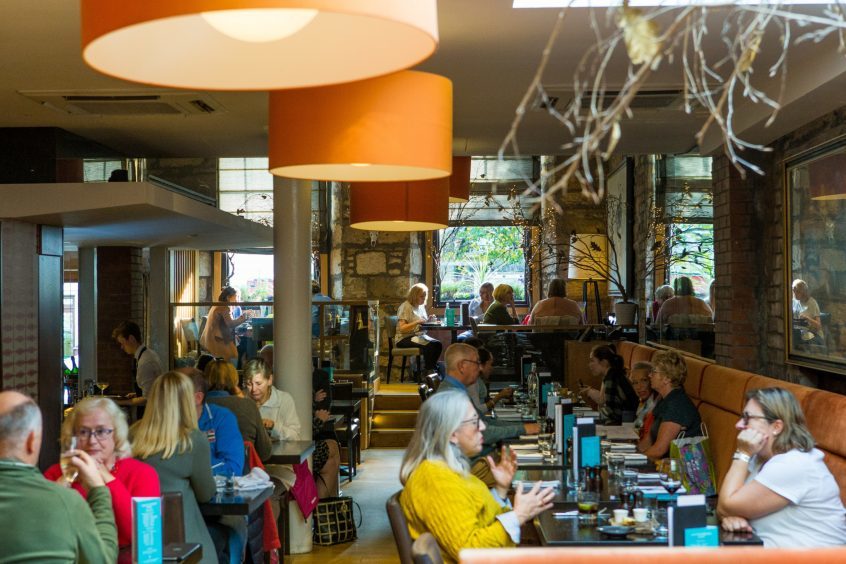 We were looked after beautifully at The Adamson by attentive and professional yet friendly staff. The atmosphere felt buzzy despite being fairly early and we had spent a relaxed evening. I wasn't overjoyed with my starter and main course choices but that was easily eclipsed by my dessert. As I went teetering off into the night, feeling like I was a little girl wearing my mum's "big girl shoes", I decided this date night thing should definitely become a more regular occurrence.
Info
Price: Starters: £4.95 – £12.50; main courses: £9.25 – £75; Desserts: £3.95 – £5.75
Value: 7/10
Menu:  7/10
Atmosphere: 9/10
Service: 9/10
Food: 8/10
Total: 40/50
Info: The Adamson
Address: 127 South Street, St Andrews, Fife, KY16 9UH
Tel: 01334 479191
Web: www.theadamson.com