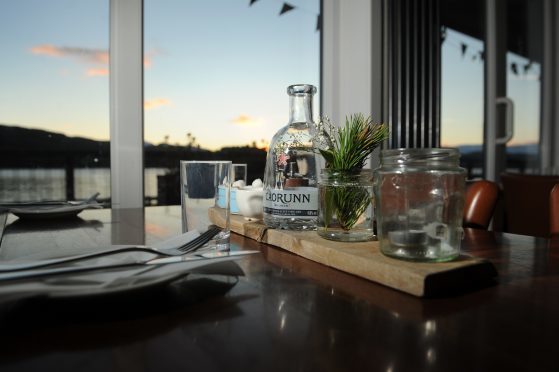 The weather outside is frightful but the fire is so delightful, and if you've no place to go, then hope that the gritter lorries have done their amazing work so you can head towards Callander for a delightful lunch.
Alternatively, if the roads are a bit tricky then you could always arrive at this particular establishment by sea plane. Novel, unique and pretty fabulous in my opinion.
Venachar Lochside Restaurant is, is its name suggests, on the water's edge. It has its own jetty and also its very own pontoon dedicated to the landing of the Loch Lomond sea plane. The setting is stunning with not another house in sight and the building itself seems to fit right into its natural surroundings with its wooden chalet feel.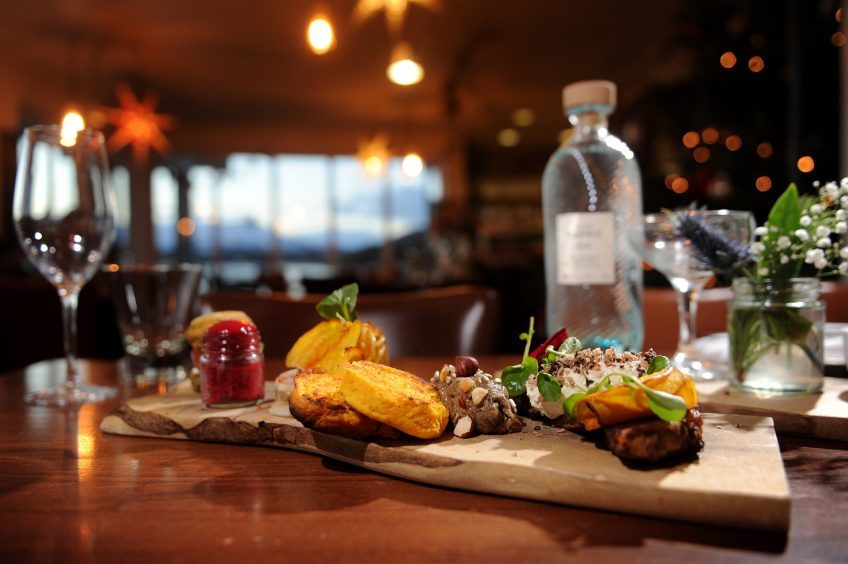 As we visited over the festive season, the inside of the cabin was adorned with hanging stars and twinkling lights and as the sun got lower, the atmosphere increased. The place was very relaxed and casual with cakes on display at the counter and the owner, Andrew, wandering around in jeans and a scarf preparing drinks.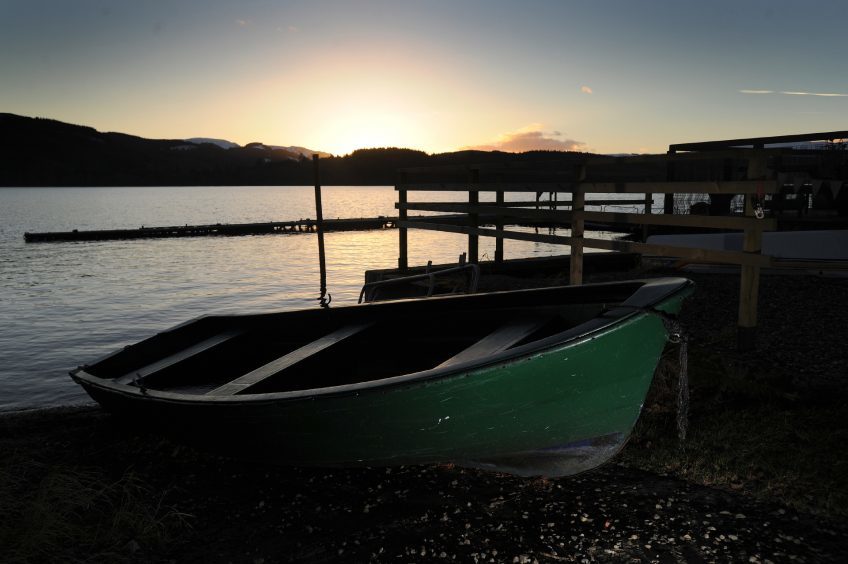 One could be forgiven for stumbling upon this place and expecting a bowl of soup and a slice of coffee and walnut cake and in actual fact, those two things are available at Venachar Lochside. But this lunch and events venue (it is not open for dinner) is so much more than that. Ingredients are sourced locally where possible and the individual suppliers are listed on their website. You can't get much more local than their own kitchen garden either where this year, they grew a range of vegetables and salad items.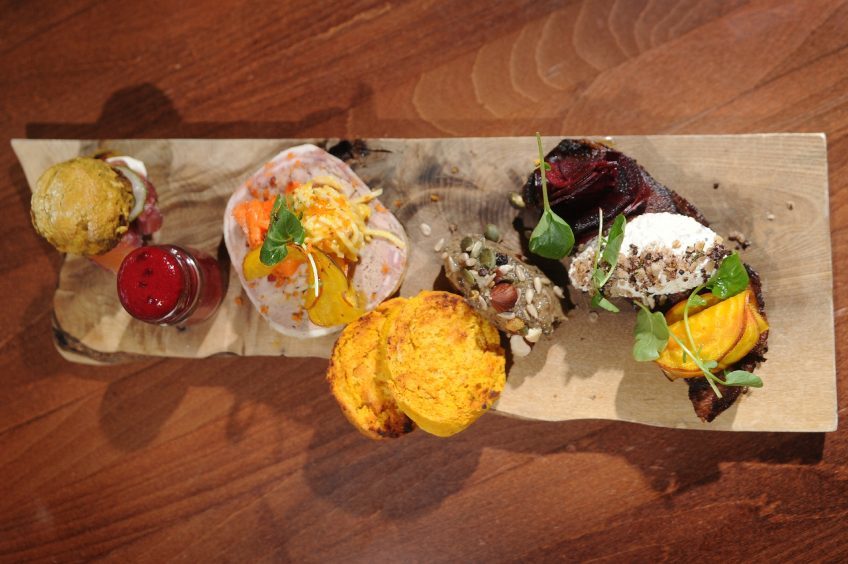 The menu is not cheap for lunch, but then it isn't simple either. Each dish is made up of so many home-made elements and the focus is set on quality. As we were speaking to proprietor Andrew, we were astounded to learn that they host an average of 30 weddings per year at the venue. It's not hard to see why as it is quaint and secluded and has different spaces for different parts of the day. With a bakery and catering kitchen separate to the main restaurant, the chefs really get to experiment with different techniques such as vacuum and water bath cooking. These innovations shine through the main lunch menu.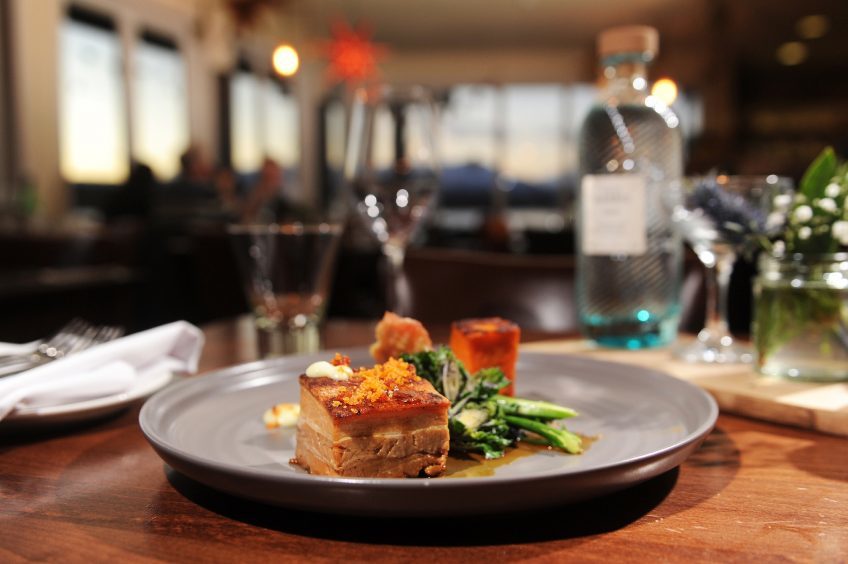 With so many interesting items on the menu, Mr Kerry and I decided to begin with the sharing starter platter. A very generous and attractive wooden board arrived covered in colours and textures. There were so many different flavours packed in that it is hard to pick out just a few but I think my favourites were the chestnut and foraged mushroom pate which was light and mousse-like in texture but densely earthy in flavour. I also thoroughly enjoyed the gin-cured salmon which came served in a home-baked, crumbly golden beetroot scone with creme fraiche and house-pickled cucumber slices. Delicious. Mr Kerry devoured the melt-in-the-mouth short rib with its tangy beetroot chutney accompaniment and we did our best to make a dent in the rabbit and pancetta terrine.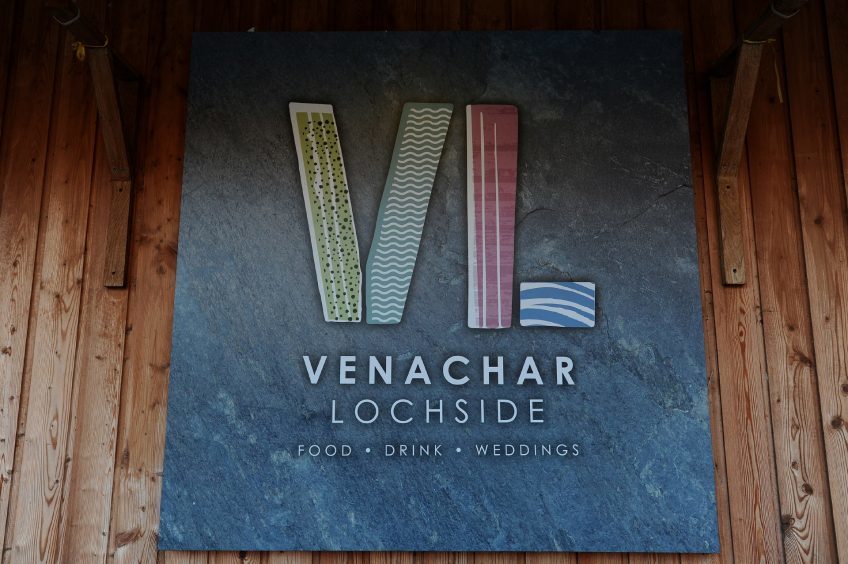 This was an epic starter and we both had to consciously hold back from finishing it as we knew we had big main courses to come but we really felt like we had sampled a range of the chef's ideas.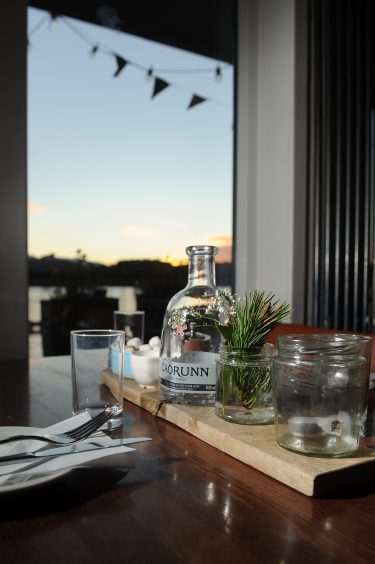 I had real difficulty choosing a main course as a few things grabbed me. Eventually I settled for the pork belly as I was swayed by the butternut squash dauphinoise. I was delighted to find my square of pressed belly meat topped with a crisp sliver of snappy crackling which, when broken, gave way to the melting meat with all fat rendered away. The toffee apple sauce was exactly as described. The squash dauphinoise had been skilfully cooked as, although it was sweet and soft and could have been cut through with a spoon, each delicate layer could still be seen. With two such sweet elements, the spinach and savoury bread sauce-style smear was a welcome addition to add the savoury element. There was not a morsel left on my plate although I was bursting at the seams.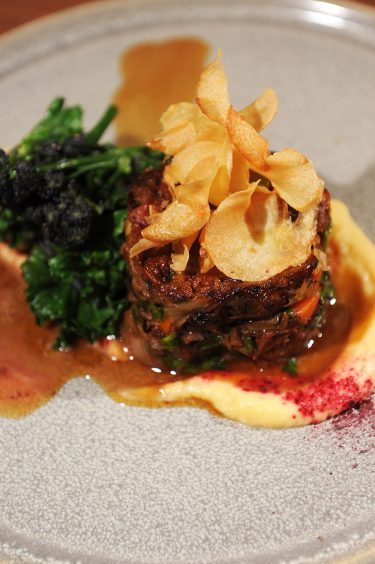 Mr Kerry's lamb shank was equally as satisfying. It wasn't presented in the traditional on-the-bone format but rather had been stripped and mixed with seasonings and herbs to form a rillette. The lamb was delightfully tender and was enhanced by the deeply coloured braising jus. The purple sprouting broccoli was cooked to al dente perfection and the turnip puree and parsnip crisps added further dimensions. Mr Kerry was defeated by his dish and sadly I was too full to offer any assistance but this was another fabulous and hearty main course.
I absolutely loved our dining experience at Loch Venachar. Its relaxed and informal atmosphere makes for a lovely chilled-out lunch but the standard of food would just as easily fit in being served by a waiter in a bow tie on to crisp linen tablecloths. Andrew has added quirky features to his restaurant – for example tap water is left on every table in different used gin bottles. It is touches like this that people remember  but nothing stands out for me more than our delicious meal.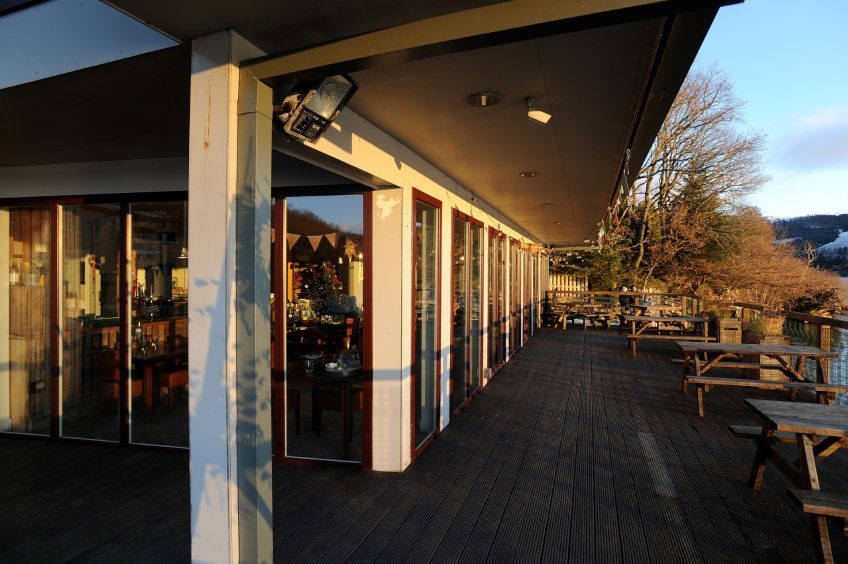 Info
Price: Starters: £7.50 – £20; main courses: £14 – £18
Value: 8/10
Menu:  8/10
Atmosphere: 9/10
Service: 9/10
Food: 9/10
Total: 43/50
Info: Venachar Lochside
Address: Nr Callander, FK17 8HP
Tel: 01877 330011
Web: www.venachar-lochside.com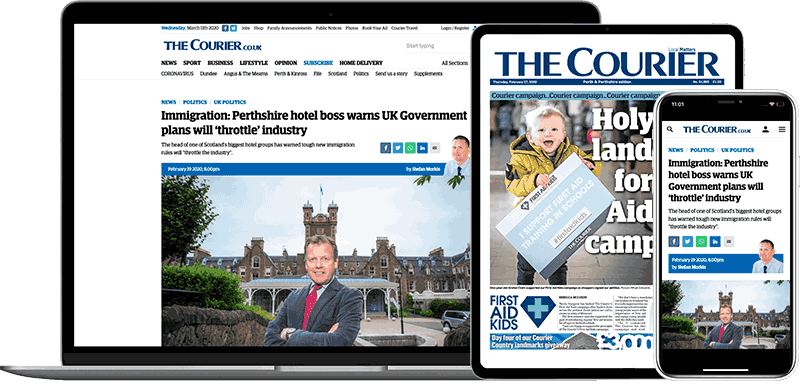 Help support quality local journalism … become a digital subscriber to The Courier
For as little as £5.99 a month you can access all of our content, including Premium articles.
Subscribe