I had not ever heard of Little's in Blairgowrie and now that I have been, I have no idea why I hadn't. Why aren't more people shouting from the rooftops about it?
Owner Willie confessed that they certainly do not struggle for customers and even on a cold Tuesday in January, we were far from the only diners.
Why then had I not been there or heard about it before?  That's a question I'm afraid I can't answer.
Little's is nestled in amongst ice cream parlours and fish and chips shops in Blairgowrie and from the outside does not look flash while the same can be said for the interior.  The place is charming, quaint, authentic.
None of the furniture matches, the small bar is higgledy piggledy and there is a four foot straw animal placed to greet customers in the porch. It felt as though we were dining in someone's home and the welcome we received conveyed the same.
Not satisfied with printing a daily specials menu, the dishes here are marked on to an old fashioned rotating chalk board and wheeled to each table for perusing. There were a fair few specials which is really lovely as clearly Willie and his chef choose the dishes according to the catch of the day.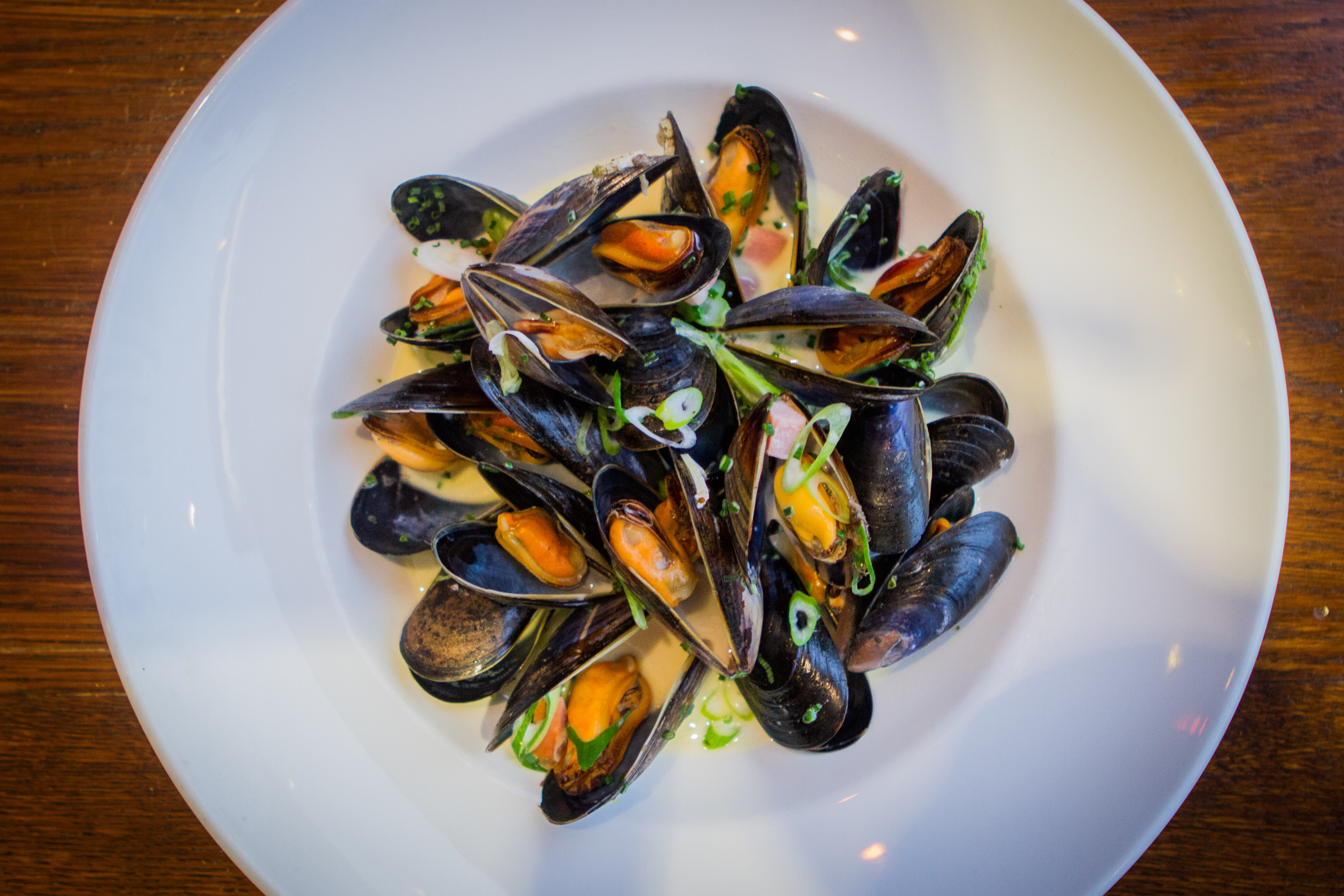 What to do when all the starters take your fancy? Order the taster plate of course which is exactly what Mr Kerry did. He was presented with 'miniature' versions of three starters which were really not that miniature at all. His ramekin of prawn bisque was delightfully light with a hint of chilli and not as heavy and rich as a bisque can sometimes be. The battered and fried monkfish cheeks were tender, tasty and plentiful. Mr Kerry couldn't quite place what the paté was although thoroughly enjoyed it, remarking that it was rather dense. He was delighted when he was informed that it was actually a roe paté.
I opted for a steaming bowl of mussels cooked with bacon, cider and cream and it was divine. The mussels were plump and juicy and the sauce was dreamy. I was determined not to use my spoon as the calories in the creamy soup left behind after all the mussels had been quaffed would be remarkable I'm sure but alas my self-restraint scarpered as usual and I left a completely clean bowl.
As recommended by our utterly lovely waitress, Mr Kerry next chose the special whole fish of the day which was sole. The dish that arrived was outstanding. The fish was so white and fresh and had been cooked to form a slight brown crunch around the edges while still remaining succulent and meaty in the middle.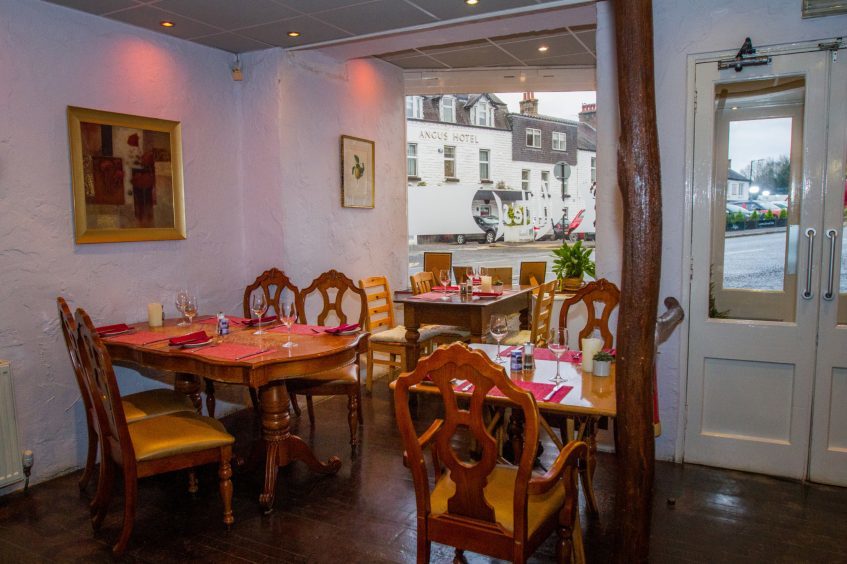 Mr Kerry remarked that he would eat a fish this good over a steak any day of the week.He asked to change his accompaniments when he ordered and so demolished a bowl of the thinnest, crunchiest straw fries I've every seen, along with some French peas.
I went for the squid three ways and soon realised I had chosen badly. The fried calamari rings were so thin that really only the batter could be tasted and the grilled squid was just OK. The squid ink pasta brought it all back up to par though as it had a real kick of sharp yet earthy flavour. I think my problem was I was so jealous of Mr Kerry's sole, I wish I had chosen a more simple main from the specials board.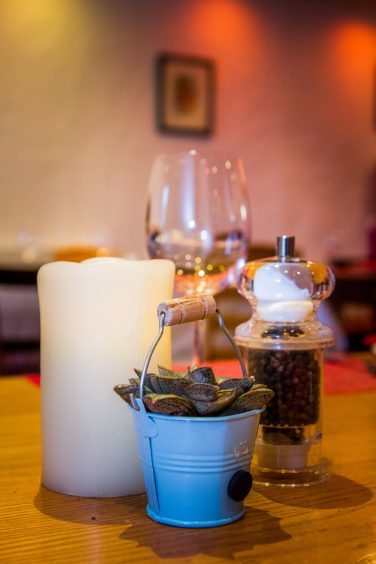 Mr Kerry is one of those people who asks a lot of questions. Usually I feign annoyance but secretly I'm glad he does as I get to know a lot more about the restaurants we visit and the food. Although Little's has been in place for a few years, they are imminently moving premises to a converted church in Blairgowrie. All staff speak with excitement about the move which will see the covers increase and mean that people can visit just for a drink and snack if they don't want a full meal.
The pulpit is being used as the welcome desk, the floor has been painstakingly renovated and Willie has tried to use as many of the church fixtures and fittings as possible. I am completely intrigued and cannot wait to visit when they open in the next few weeks.
I hope, though, that the enterprise retains Little's charm. Willie also owns a fishmonger in Crieff and his passion for the fruits of the sea is evident. My two favourite dishes, the mussels and the sole, were simple, cooked with talent and let the quality of the produce shine through.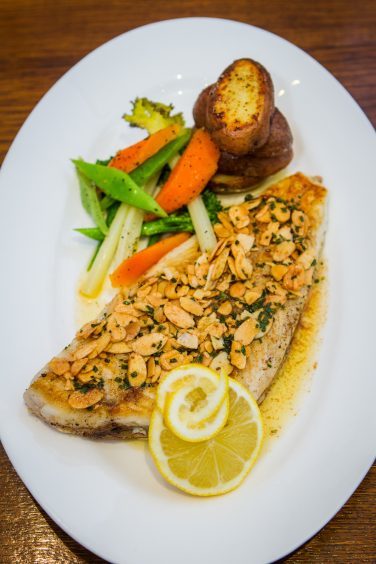 The staff at Little's are really happy to chat. They are passionate about the food they serve and there appears to be a real family atmosphere amongst them. Mr Kerry and I had a truly lovely evening. Fabulous hosts, wonderful fish and topped off with a bottle of Portuguese vinho verde – what better way to spend a midweek date night.
Info
Price: Starters: £3.95 – £9.95; Main courses: £13.95 – £25.95
Value: 8/10
Menu:  8/10
Atmosphere: 9/10
Service: 9/10
Food: 8/10
Total: 42/50
Info: Little's
Address: 4 Wellmeadow, Blairgowrie, Ph10 6ND
Tel: 01250 875358
Web: www.littlesrestaurant.co.uk