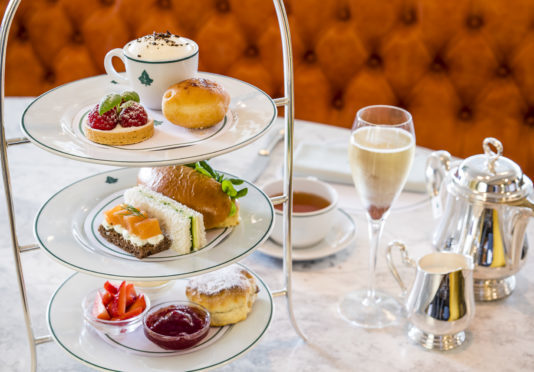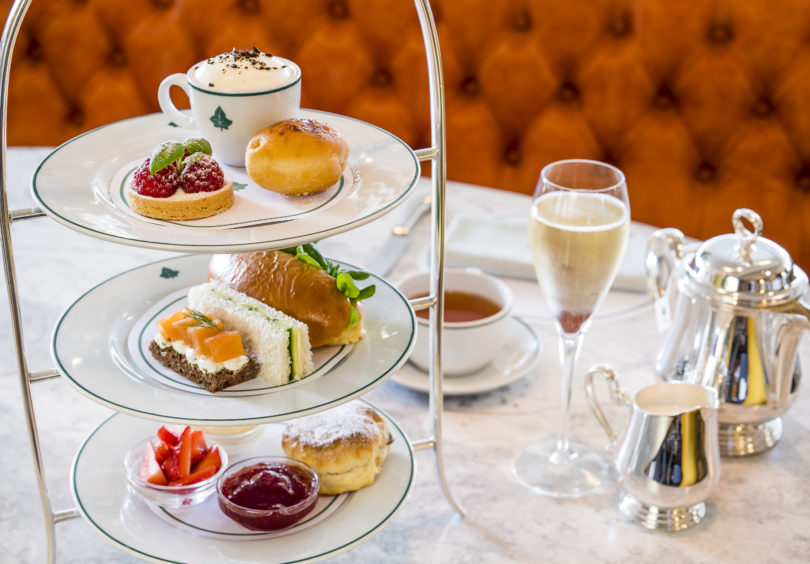 Mothers' Day for me conjures up thoughts of daffodils, bunnies and hyacinths – spring has usually sprung and the lambs are starting to appear.
Clearly this wasn't the case this year as the rain on Mothers' Day weekend seemed like it would never end.
The Saturday was to be extra special for us as, being a modern and complex family, we were to be meeting Mr Kerry's Mum's new "friend" for the first time and so we needed somewhere that put everyone at ease but also somewhere a little bit special.
I have been fortunate enough to have eaten at the original Ivy restaurant in London and have always loved it.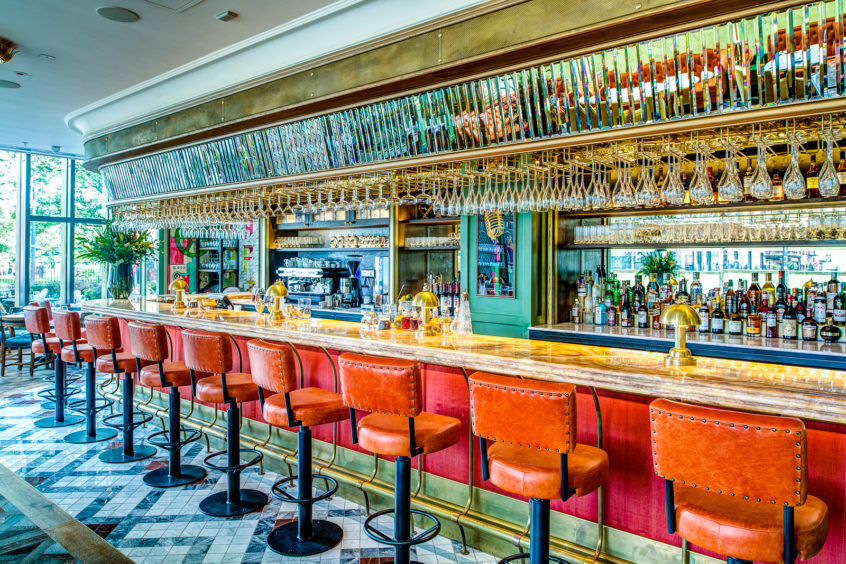 Aside from the the odd celebrity spot, the food has always been reliable, the service fabulous and the cocktails sublime.
We had booked a table at the new Edinburgh venture for mid afternoon hoping to miss the lunchtime rush but as we arrived at 4:30pm the place was still full to the brim.
The styling, which has been carried from the original restaurant is stunning.
Everything seems so opulent and glitzy and has a real razzmatazz feel to it.
There are bright pops of colour, shiny chesterfield-style banquettes,  intricately tiled floors and enough mirror-work and hanging glasses at the bar to put customers into a 1920s trance.  I loved it.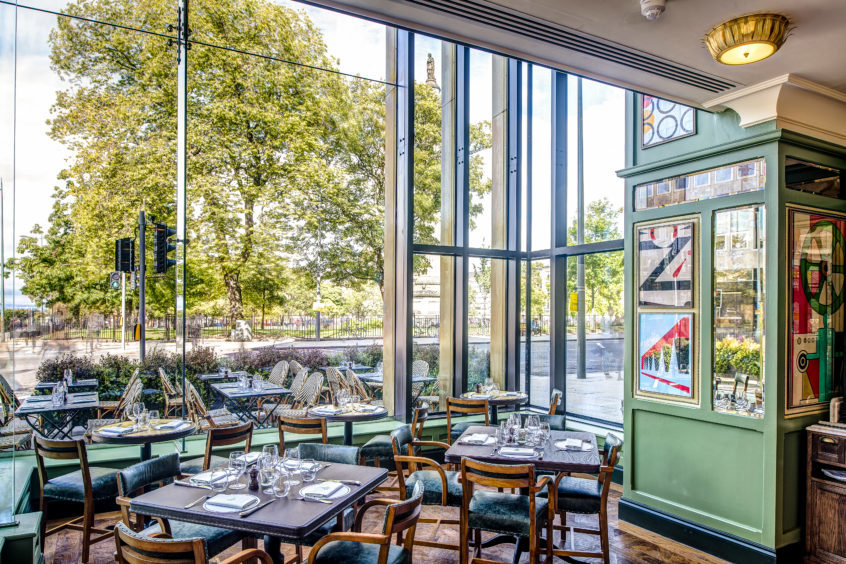 I felt special and Parisienne just walking through the door where we were greeted by a host station and welcomed warmly into another world from the driech day outside.
Another reason for booking a table in the middle of the afternoon was that there is  large choice of food at that time.
Not only is the full a la carte menu available but high tea is also served.
The menu is varied and has its fair share of British classics but also  dishes with an international flair such as their temping aromatic duck curry.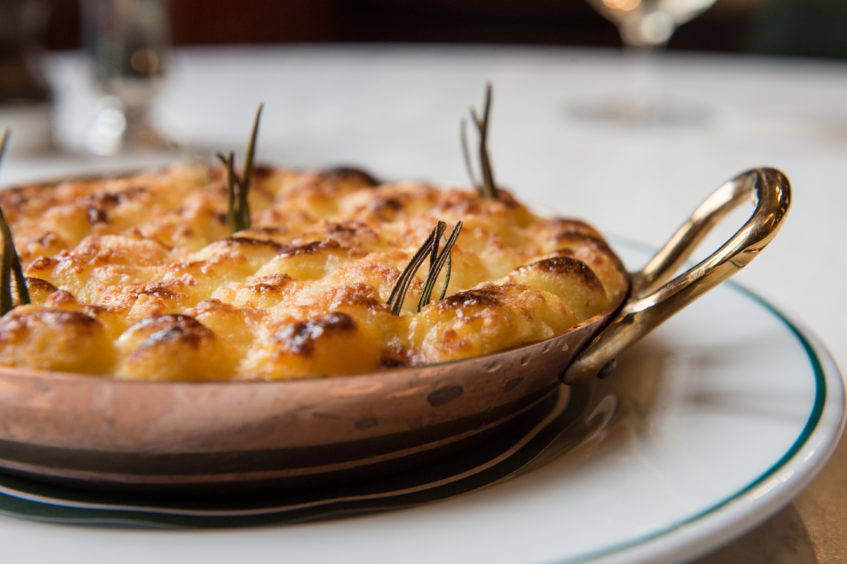 Three of our group of four decided to pretend to be sophisticated and have afternoon tea as that seemed the appropriate thing to do on this occasion.  Two traditional silver tiered towers arrived filled with sweet and savoury treats and we had chosen our own preferred blends of tea.
The individual items were listed on the menu so we knew what was coming, still it would have been a nice touch to have someone explain them again.
I'm afraid I was pretty underwhelmed with the savouries.
The cucumber and dill finger sandwiches didn't contain much cucumber at all and were just made with generic white bread.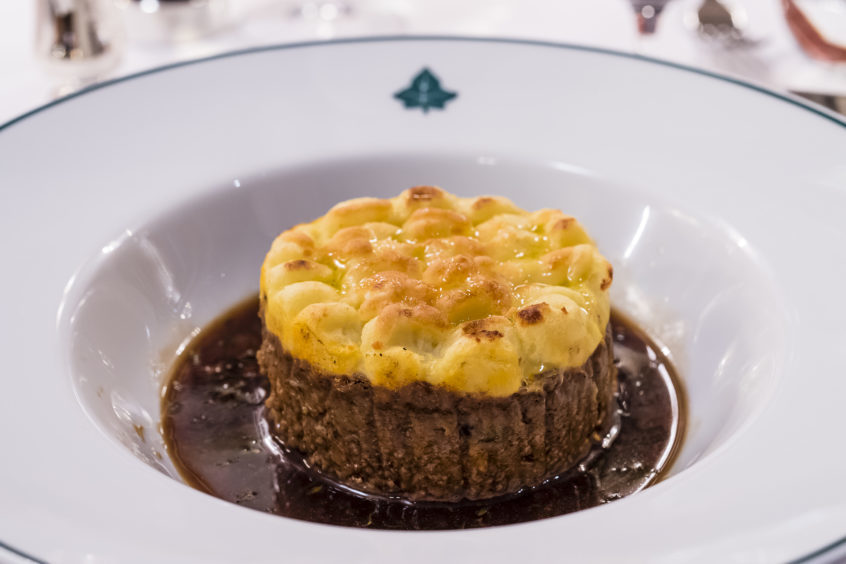 The smoked salmon on rye was fine but nothing remarkable and the chicken brioche was overpoweringly truffled.
I held out high hopes for the sweet stuff though.
The perfectly formed little sugared doughnut contained soft creme brûlée that was lovely although I have to say I am rather partial to a supermarket custard doughnut so was easily pleased with that one.
The chocolate and salted caramel mousse was very rich and decadent and I was glad it was so small as I wouldn't have had room for the warm scone with jam and clotted cream.
Now I'm always one for saving on washing up but one little dish of clotted cream between three of us did seem on the mean side or perhaps I'm just a glutton.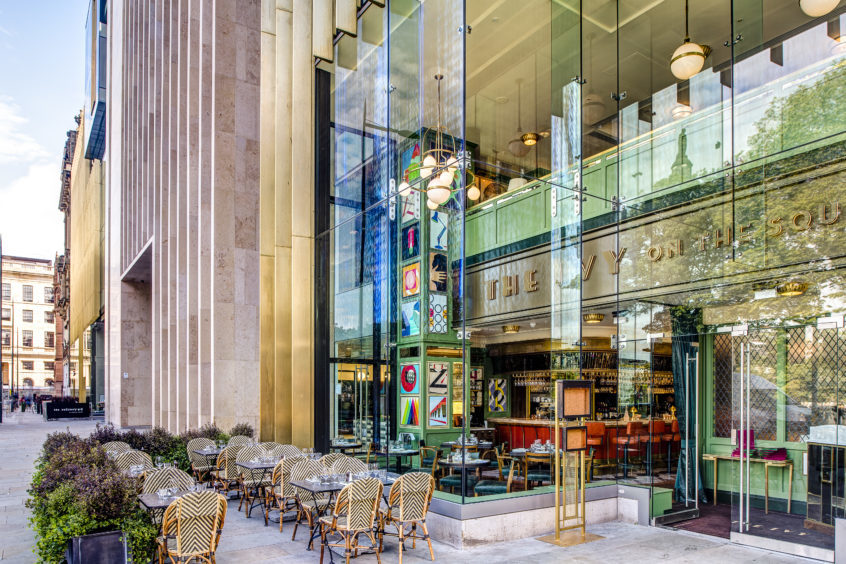 The afternoon tea was traditional and delicate and did exactly what it said it would but I had been hoping for something with a little more pizazz.
Mr Kerry is not one for sandwiches or cakes and so chose from the remainder of the menu.
The Ivy in London is renowned for its Shepherd's Pie and this is exactly what Mr Kerry had.
An elegant plate arrived with a deeply coloured lamb shoulder and beef pie topped with a cheddar mash.
The gravy oozing from the meaty pile tasted as good as it looked and a bottle of Lea and Perrins Worcester Sauce is brought to the table as standard with this order.
The dish was comforting and rich and homely and I developed a serious case of food envy.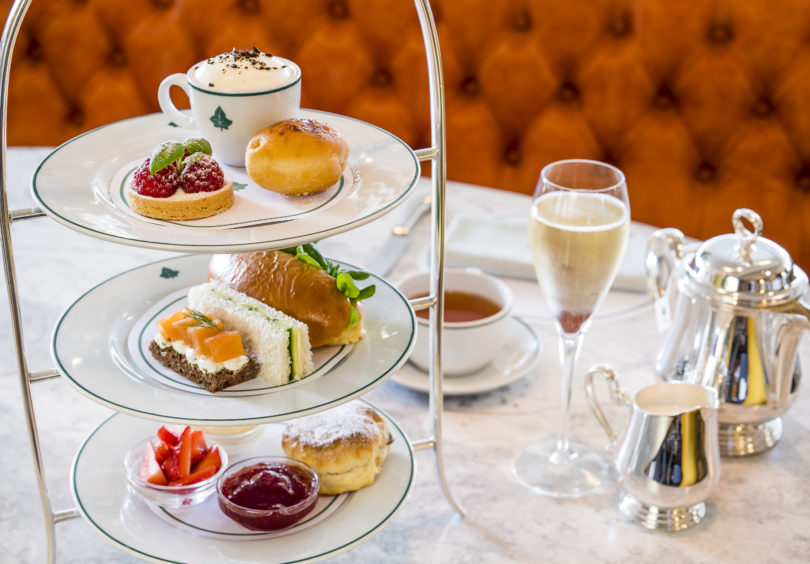 Mr Kerry had also ordered the courgettes frites which were incredibly generously portioned and served in a silver basket complete with white linen napkin.
The vegetables were so delicate in their long, incredibly thin strands that had been coated and deep fried until snappingly crisp and utterly delicious.
Our afternoon at The Ivy was just as we had hoped it would be.
The service was efficient yet jovial and the staff are clearly encouraged to use showcase their personalities with customers.
The dining room, garden and bar have a wonderful atmosphere with a a wide range of people chatting busily, relaxing and enjoying their food and surroundings.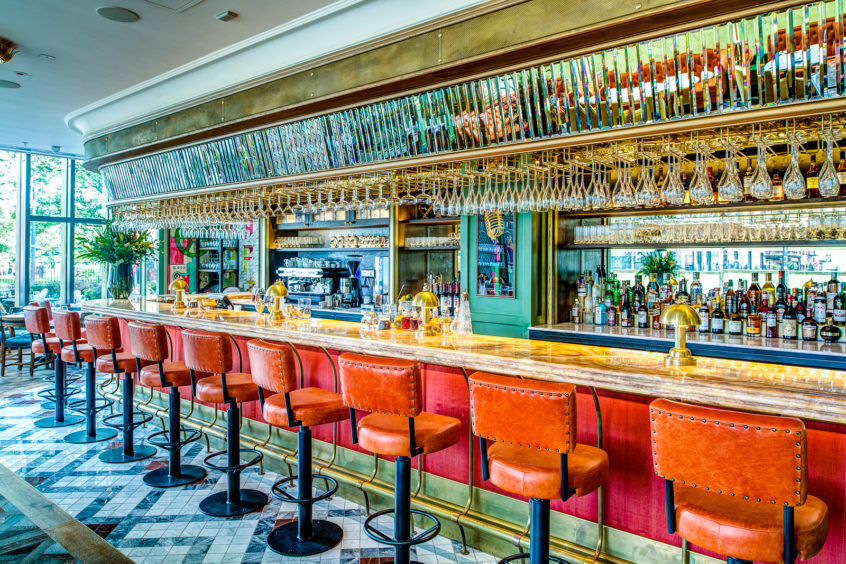 As a reader recently brought to my attention, lots of guests do prefer a quieter dining atmosphere so that conversation can be easily heard and I would suggest that this is not the place for them but I was so glad we had chosen it.
Our guests seemed to really enjoy their afternoon tea but as I sat watching the plates of tuna carpaccio and whole baked sea bass with fennel whizz past I was already planning my next visit.
Info
Price: Afternoon tea: £17.95 or £25.95 with a glass of Champagne; starters: £5.50 – £11.50; main courses: £12.75 – £29.50; desserts: £6.50 – £8.50; set lunch menu: £16.50 for 2 courses or £21.50 for 3 courses.
Value: 8/10
Menu:  8/10
Atmosphere: 9/10
Service: 9/10
Food: 7/10
Total: 42/50
Info: The Ivy on The Square
Address: 6 St Andrew Square, Edinburgh, EH2 2BD
Tel: 0131 5264777