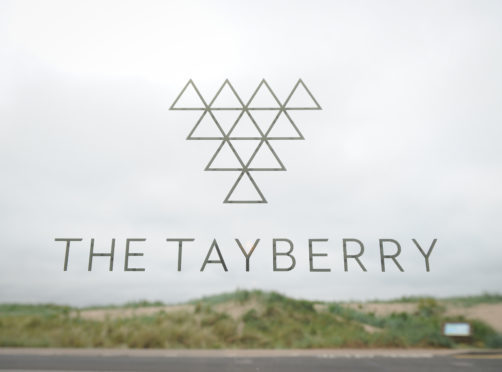 When someone asks if you want to go for a seven-course meal, there's only one right answer – a resounding "yes".
The Courier features team needed someone to try The Tayberry's seafood tasting menu, so I selflessly volunteered to go along and eat all seven dishes on offer.
Located on the Esplanade, the restaurant boasts views over the Tay and promises a "contemporary dining experience" using Scottish produce.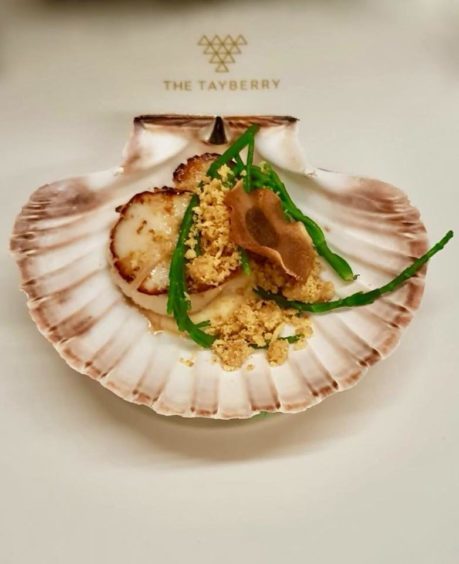 My fiancé and I had walked past many times and remarked that we'd like to eat there some time, but never quite got round to it – and as luck would have it, he wasn't able to make it on the night of the seafood tasting event.
Luckily, a friend was only too happy to take his place and we decided to make it a "mate date".
We were welcomed by friendly front-of-house staff who offered us complimentary duck egg and caviar canapes, accompanied by a blood orange mimosa cocktail, before showing us to our table.
The atmosphere in the restaurant was that of an intimate get-together, with chef proprietor Adam Newth making an appearance to address the dozen or so diners, giving information about each dish before the food was served.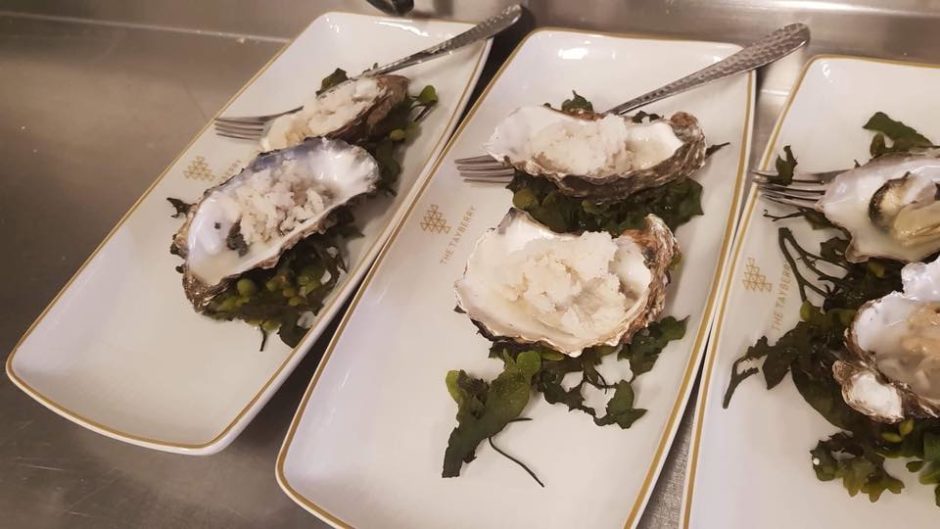 As a starter, we got delicious, freshly baked dill and lemon loaf and smoked haddock brandade (excellent for dipping), which whetted our appetites nicely.
Next came the challenging part of the evening – oysters from Loch Fyne drizzled in an aromatic, herby sauce.
I say challenging because neither myself nor my friend had ever tried oysters before and were a little intimidated by the thought of swallowing them whole. Once I'd got one out of the way I found the rest easy, but my friend struggled and decided to write off that particular course.
The best thing about a tasting menu is that there is something for everyone, so although the oysters weren't her thing, she enjoyed the rest of the food served to us.
We feasted on Arbroath hot smoked salmon with nori and wasabi cream, west coast crispy crab wonton with Vietnamese-style salad, seared Mull scallop with vanilla and parsnip puree, samphire and smoked bacon, followed by BBQ mackerel fillet with wild garlic puree and lemon quinoa.
All of this was topped off with a dessert of cheesecake with strawberries and ice cream.
There wasn't a single dish that wasn't cooked to perfection and the presentation was immaculate too – the menu really was a treat for the senses.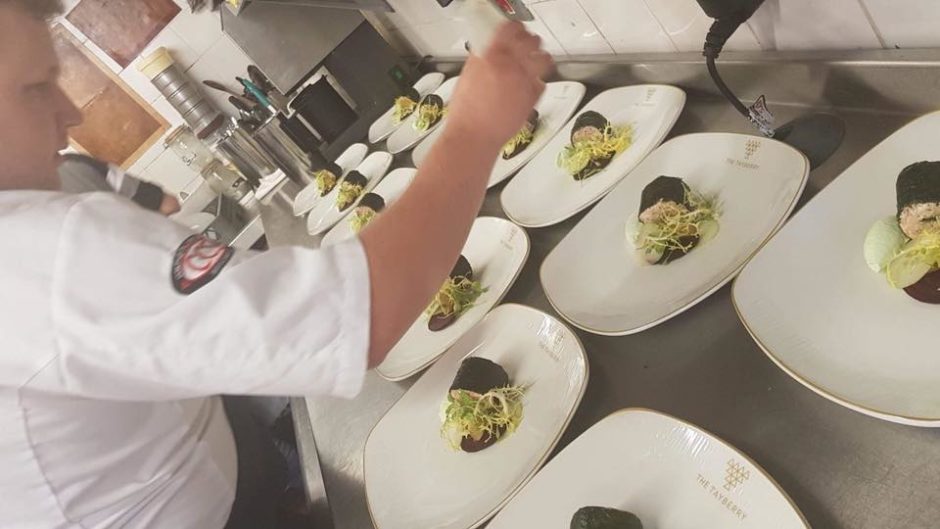 The evening ran smoothly, with enough of an interval between the courses to allow for leisurely dining and conversation, yet not long enough for impatience to set in.
And although there were a lot of courses, the portions sizes were just right – we left with full bellies, but without feeling bloated.
At the end, we all rounded off the occasion with a thoroughly deserved round of applause for the chef.
As a fine dining establishment, the Tayberry isn't somewhere I could afford to go on a regular basis (the taster menu would have cost £70), but for a special occasion it hits the mark.