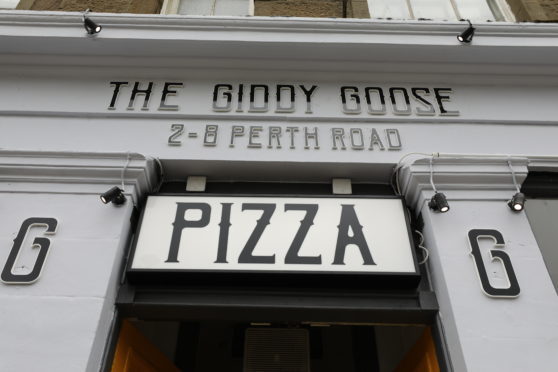 There are so many elements that go into making a restaurant good enough to return to, especially in a city like Dundee which is building in vibrance and energy all the time.
The new generation of customers are no longer satisfied with food they have seen before in venues and that don't look good on Instagram, so the pressure is really on.
I visited The White Goose on Dock Street when it first opened and loved it. I was thrilled, therefore, to learn that the couple behind this first venue has opened another – The Giddy Goose up the Perth Road.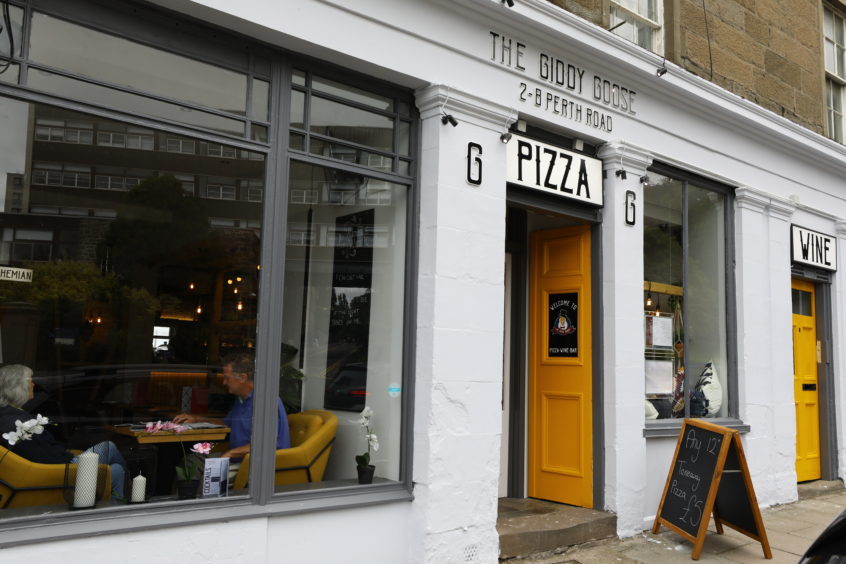 The new addition markets itself as a pizza and wine bar and being not only in the heart of town but directly opposite the university, passing trade is a given – but they need to keep those passing feet returning.
The decor is undoubtedly designed to be photographed: the encaustic tiles are laid below brightly coloured sofas, everything glowing gently from the festoon lighting strung high on the internal pergola structure. The wood is stripped bare, the chairs are funky and the plants add to the relaxed, bohemian atmosphere.
The music is a little louder than at most places but not so loud we couldn't hold a conversation. Although my brother-in-law and I arrived early when there was only one other table occupied, by the time we left, the place was busy with a really mixed crowd, which was great to see for a new restaurant on a weekday lunchtime.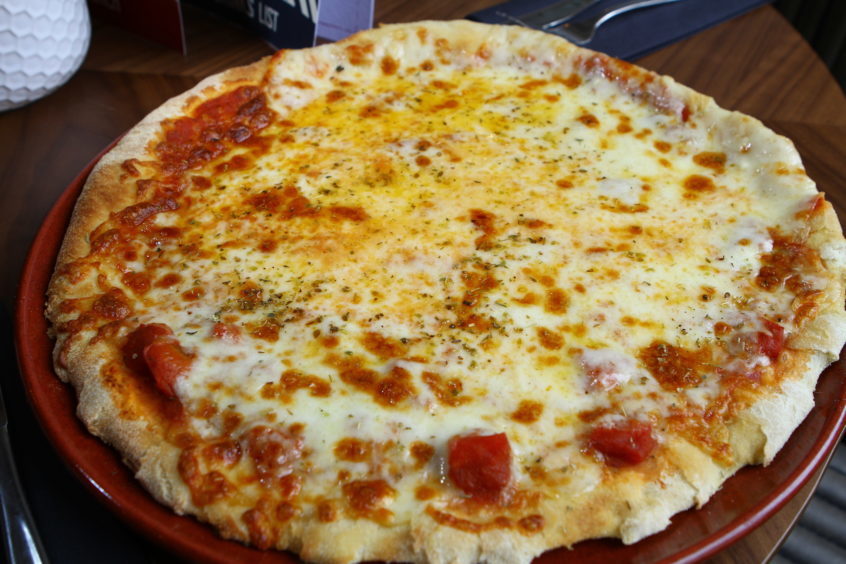 Although there is a large "pizza" sign above the door, the menu is far from limited to the doughy delight. There are sharing plates, grazers, pasta dishes and salads as well as a few pub classics, which does lose the focus of the place somewhat but certainly provides choice. Some of the creativity has been brought across from The White Goose with dishes such as their fruit and meat sharing platter, which looked simple, fresh and lovely.
We ordered a couple of grazers to have while we were choosing the remainder of our food but these sadly didn't arrive until after we'd had a drink and placed our order, which was a shame. The bread and dips were lovely – the anchovy-laced green salsa, one of three dips, was incredible in its rich addictiveness.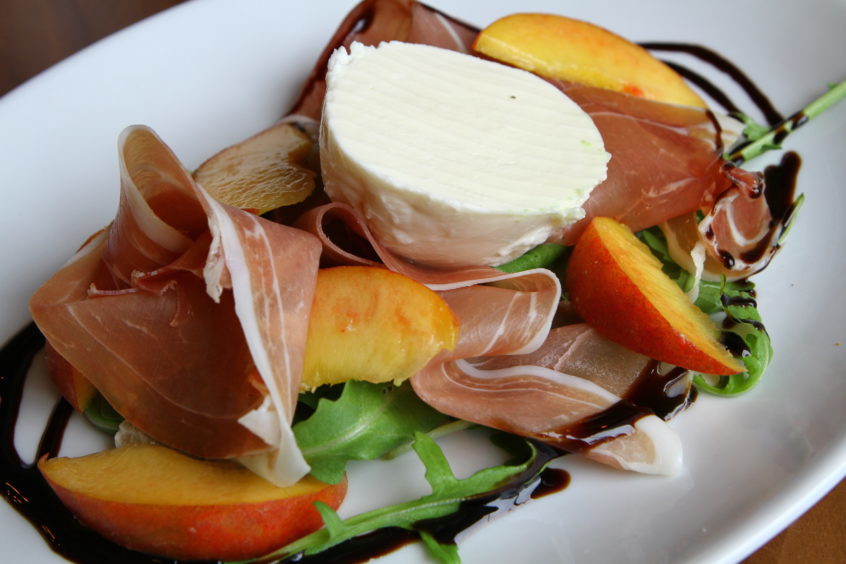 We also had the tempura cauliflower with salsa verde and soured cream.  The cauliflower was appropriately crispy on the outside but it was great to find that it still had bite on the inside and hadn't turned to mush.  The salsa verde was delicious but there was only really a smear of it on the plate and adding more of this would really make the dish special.
Buffalo mozzarella with pickled peaches sounded amazing so we had one of these too.  The cheese was just ok, cold and fairly dense and the peaches didn't obviously have the luxurious sweetness they would have had if they were fresh but were not overtly pickly either, more like sour peaches which did still work with the sweet, creamy mozzarella but really, it was the balsamic drizzle that added the lift.
We wanted to share a pizza but inevitably couldn't make our minds up which to choose. We weren't informed about the daily special, I only noticed it on a board when I visited the ladies which was a shame but in the end, we chose a margherita to keep things simple.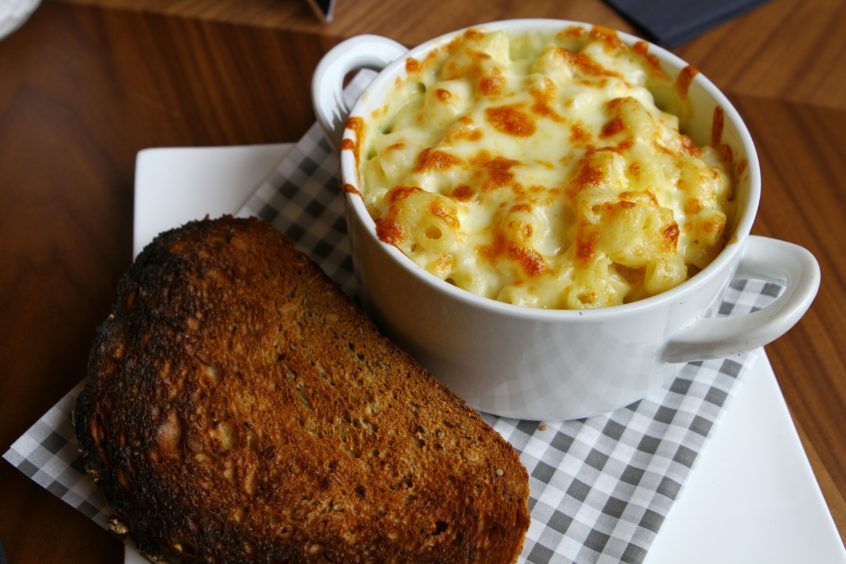 The base was light and crispy around the edges, floppy in the middle as laden with topping as it should be.  The tomato sauce was chunky and lovely and had a flavour all of its own in the absence of any extra toppings detracting from it.  The cheese had been generously laid on top and this was a really, really good pizza.  We couldn't detect even a hint of the advertised basil but even without it, we loved it.
We also shared a couscous and feta salad which arrived in a steep-sided quirky bowl with two enormous artichokes nestled on the top. The cubes of feta were also really hefty which made a nice change to having the cheese crumbled as it provided a real hit of flavour.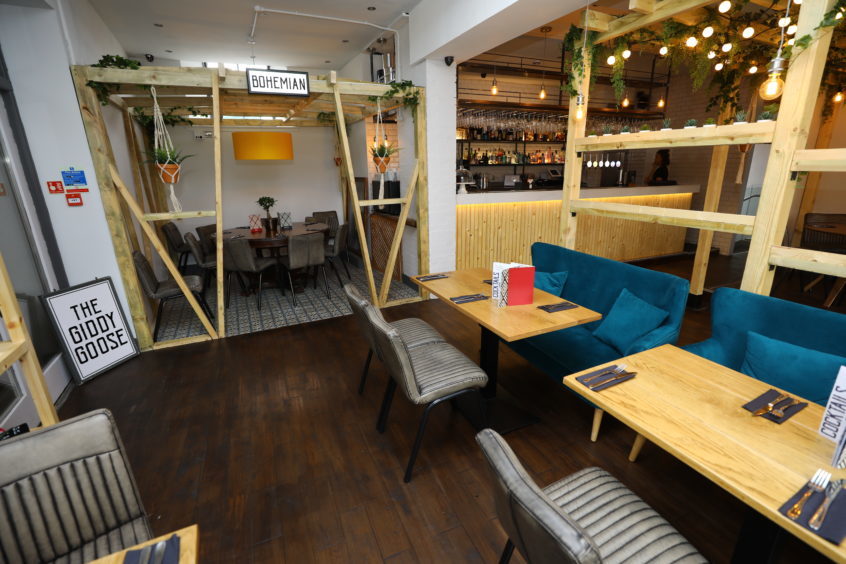 The salad was nice and we felt slightly more virtuous for ordering it but I now wish I had ignored the nagging side of me that wanted me to be healthy and ordered the pan fried gnocchi with mushrooms as I haven't stopped thinking about it since.
The Giddy Goose is a fabulous addition to the foodie scene in Dundee. The young owners care about being creative and offering somewhere relaxed but pretty to enjoy either a substantial meal or perhaps a sharing plate with cocktails. There are just a few kinks to iron out as with all new ventures but I have no doubt this will become a firm favourite for many.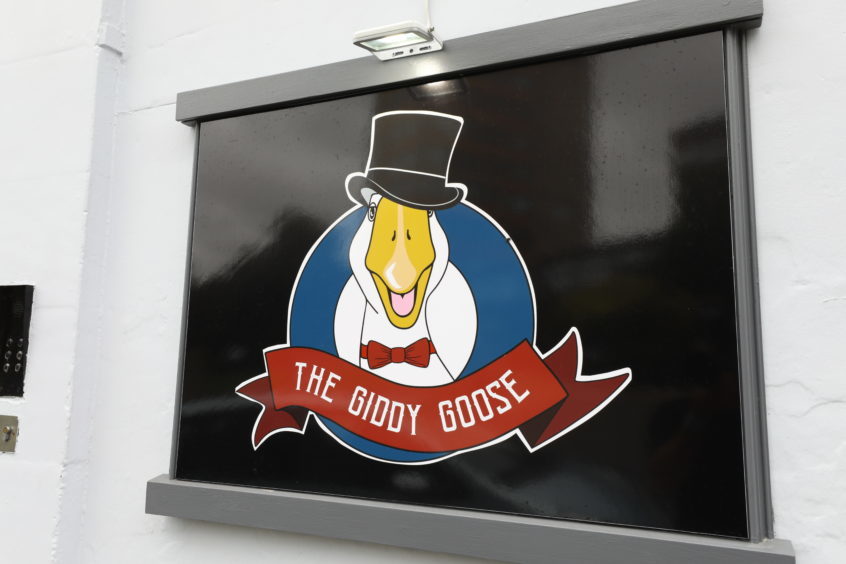 I find it wonderfully inspiring when people follow their dreams and the couple behind this pair of geese have certainly done that and have created not one but two great places to go that I shall be returning to soon.
Info
Price: Grazers: £3.95 – £7.50; Sharers: £8.50 – £14.25; main courses: £8.25 – £24.95
Value: 8/10
Menu:  8/10
Atmosphere: 9/10
Service: 6/10
Food: 7/10
Total: 39/50
Info: The Giddy Goose
Address: Perth Road, Dundee, DD1 4LN
Tel: 01382 520766
Web: www.facebook.com/thegiddygoosedundee/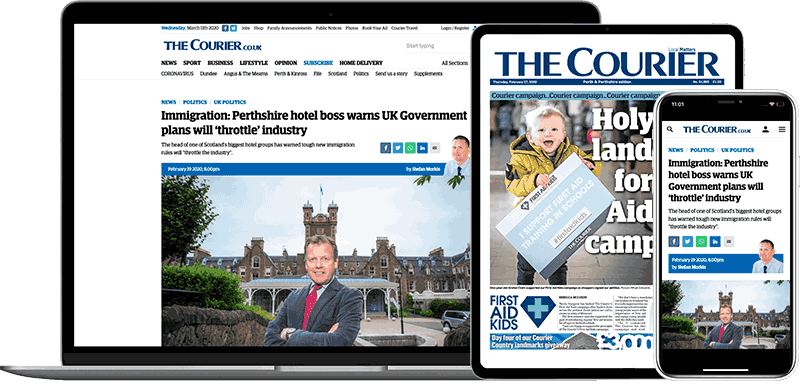 Help support quality local journalism … become a digital subscriber to The Courier
For as little as £5.99 a month you can access all of our content, including Premium articles.
Subscribe