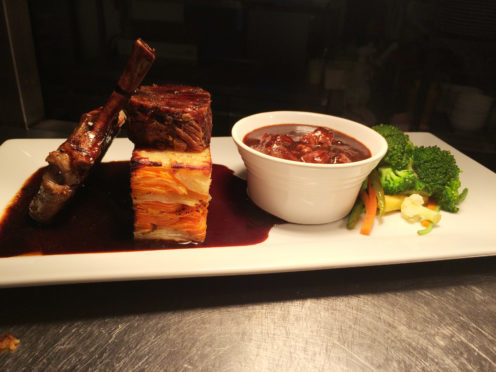 Loch Tay holds a special place in my heart and I can't seem to stay away for long.
This summer, the little village of Kenmore has been teeming with holidaymakers having a fabulous time taking part in activities both on and off the water. It was so wonderful to see the visitors enjoying themselves and of course the local businesses thriving.
Now that the summer season has come to a close, we visited Taymouth Marina for dinner, expecting the dining room to be fairly quiet.
We were, of course, wrong and even on a rather dreary Saturday evening, the restaurant was full. The marina itself has grown over the past few years and has basked in the addition of new holiday apartments, watersports and a very trendy wooden "hot box" sauna and bar. The restaurant is a remarkable building set out over the loch with spectacular views across the water, taking full advantage of the natural landscape.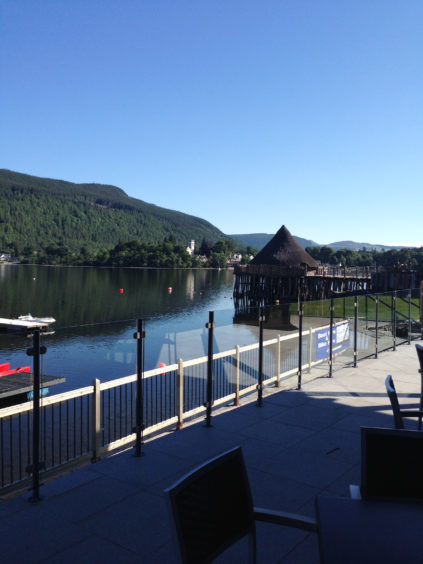 The dining room has high ceilings, clean lines and lots of glass, ensuring that all tables can enjoy the view. There is a wooden rowing boat hanging over the bar, another nod to the nautical world outside. The room has a modern, brasserie feel to it with comfy leather dining chairs and cookbooks to flick through should there be a lull in the  conversation.
With a plethora of local food producers in the area, the marina makes a point of listing local suppliers and the selection of seafood especially is impressive. Mr Kerry happily got stuck in to sampling the local beers too. The menu has some classics such as fish and chips and steaks but it is spiked with a few interesting twists such as the Ogen melon with Parma ham and a kiwi salsa. There is always a list of specials on the blackboard too, which is great for the regular customers who fancy a change.
I decided to start with the king prawn tails sauteed in garlic butter. It was a simple starter but one that could easily have been ruined with sub-standard prawns or overcooking. These tails were plump and perfectly cooked, with a garlic and parsley-laced butter which I enthusiastically soaked up with my warm bread roll.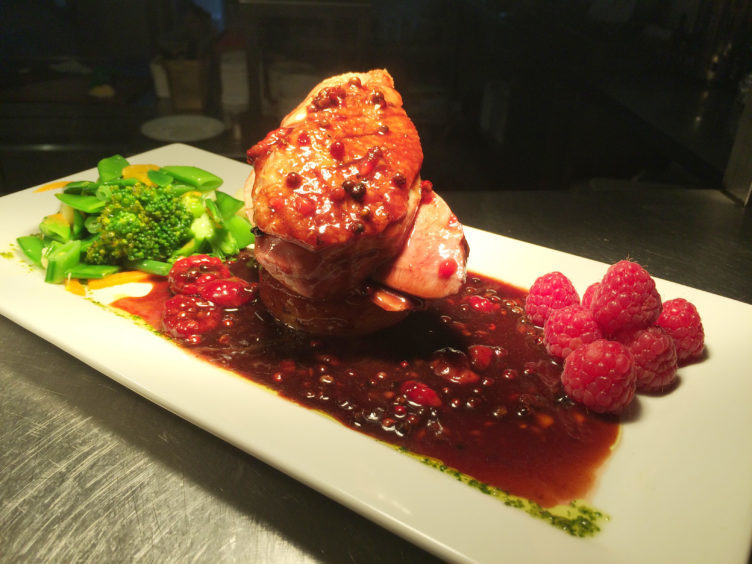 Mr Kerry chose mushrooms on toast, another starter from the specials board. The moment it arrived I was jealous. The slightly crunchy ciabatta was happily soaking up the rich, creamy, tarragon-infused sauce which was absolutely delicious. There were plenty of mushrooms and this was a hearty dish, which was lucky as I stole more than my allocated forkful. We had been delighted with our starters and were looking forward to the next course.
I had stuck to the specials and ordered the confit duck leg with a hoi sin reduction. The duck fell off the bone and the skin was lovely and crispy. I was pleased that the sauce wasn't too sweet as this may have been a bit too sickly when in this larger quantity. It had the lovely flavour of hoi sin though and went really well with the meat. I'm not sure that mashed potato would have been my chosen accompaniment to a sweet sauce but the mash itself was good. Crunchy vegetable matchsticks finished off the plate and although I did enjoy it, I also felt that £19.95 was perhaps a bit steep.
Mr Kerry chose the spinach and lentil dhal which was presented with lots of rice and flatbread.  The dhal was nicely spiced and thick containing lovely big chunks of butternut squash.  It was a heartily warming dish.  The addition of a chutney or yogurt dip for the bread may have been a nice addition as there were a lot of carbs in comparison to the dhal but Mr Kerry really enjoyed it and said he would choose it again.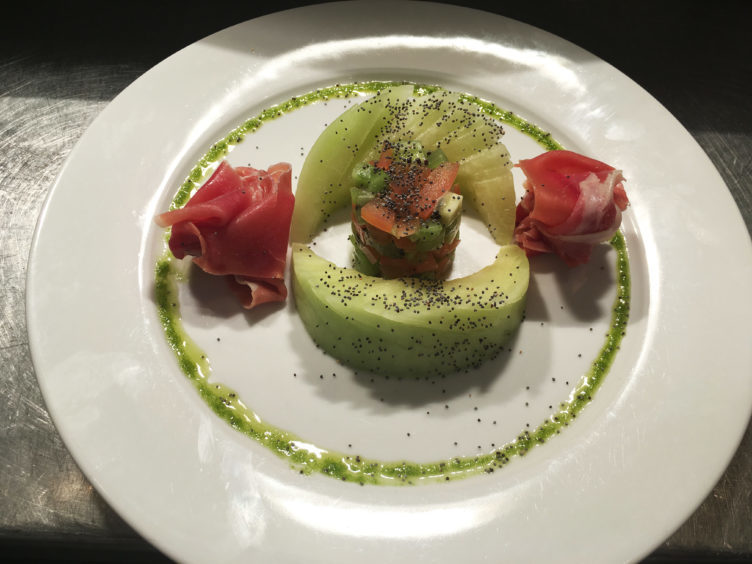 When my mum wants to impress at a dinner party, she makes poached pears for dessert and so I just had to order the Marina's version.  They were served cold and had been stuffed with hazelnuts and spices and drizzled with their cooking syrup.  I loved them.  They were sweet and sticky and the stuffing reminded me of baklava in its spiced nuttiness.  Sorry Mum but these were even better than yours.
We were welcomed to Taymouth Marina as old friends and staff were happy to stay and chat and make us feel like part of the furniture. There was a range of guests: some locals eating at the bar, some groups clearly on holiday and enjoying the setting.
The view from the dining room really is remarkable whether you like gazing at the moored boats or just want to get lost in the majesty of the loch itself and surrounding bens and forests. The terrace is the perfect place to sit on a sunny day but even when the wind is howling outside on an autumn evening, the setting is hard to beat.
We thoroughly enjoyed our evening and will certainly return, whatever the season.
Info
Price: Starters: £4.95 – £8.95; main courses: £13.95 – £24.95; desserts: ££5.95 – £8.50
Value: 7/10
Menu:  8/10
Atmosphere: 9/10
Service: 9/10
Food: 8/10
Total: 41/50
Info: The Taymouth Marina
Address: Kenmore, Perthshire, PH15 2HW
Tel: 01887 830450
Web:  www.taymouthmarina.com/restaurant-at-taymouth-marina/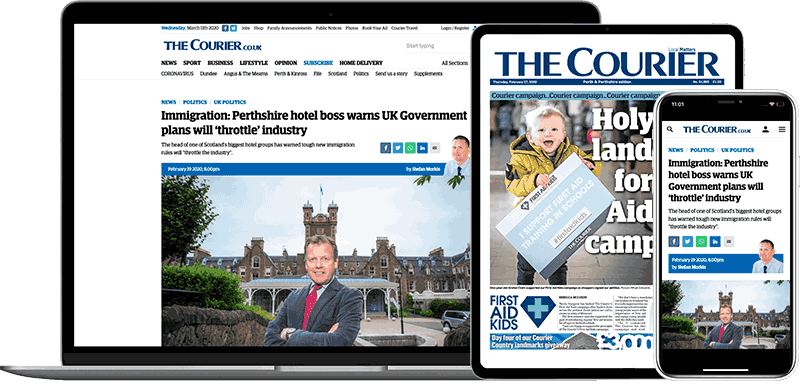 Help support quality local journalism … become a digital subscriber to The Courier
For as little as £5.99 a month you can access all of our content, including Premium articles.
Subscribe