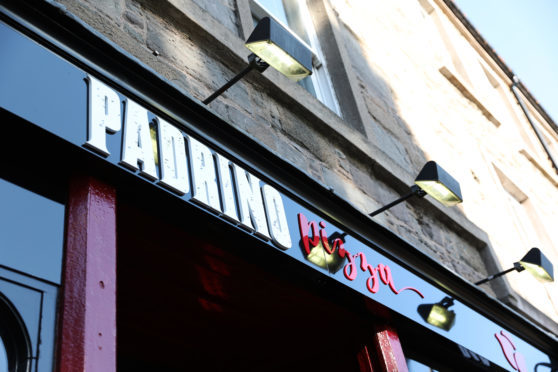 My dad is the only person I know who doesn't like pizza. In the UK, though, pizza takes on very many forms from the microwave deep crust variety to the carry-out boxed versions bigger than a bicycle wheel.
He doesn't like any of them and I fear he's missing out on the carby, cheesy delight and so when I heard a new place had opened up in Dundee, Mr Kerry and I were there like a shot.
Padrino Pizza is a small venue on Nethergate and from the outside, it looks much like the other carry-out restaurants, with seating along the strip.
Once inside, we discovered that the cosy room contained not only the tables, bar and serving counter, but the gas fired pizza oven and prep area too. They really have made the most of the space and customers can watch their meals being prepared in front of them.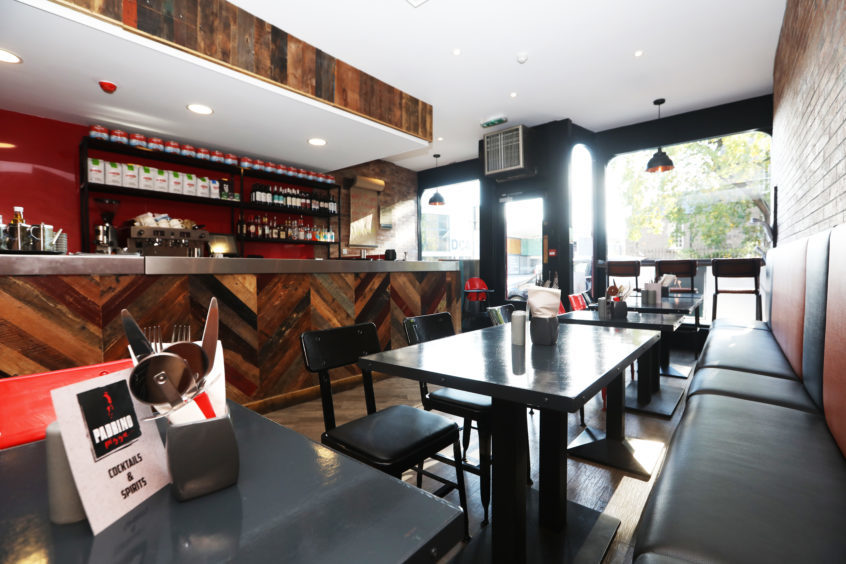 The only downside we found with the all-in-one scenario was that the smell of the deep fat fryer was lingering. We had just turned up at the weekend assuming that we would be able to grab a table, not realising that customers are able to book in advance. We were pleased to learn that although most of the tables had been reserved, there was a spare one just for us.
Our server was really charming and went out of her way to welcome us and our toddler, even lending her a pen for a bit of impromptu drawing during our lunch. We were actually the first to arrive in the restaurant and so I wasn't able to steal a sneaky look at other tables' food to influence my order, which is my usual trick.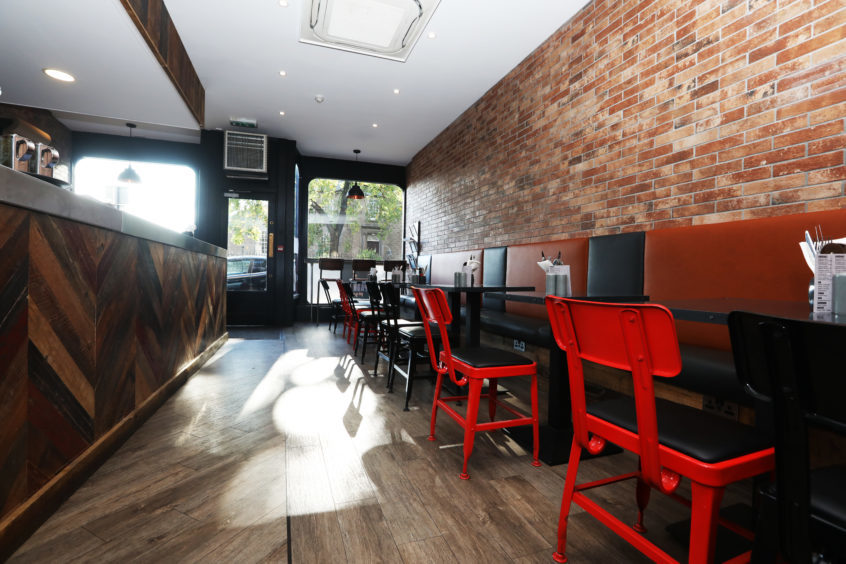 There is a selection of 10 pizzas on the menu, including calzones, and amongst the classics there were some flavour combinations I hadn't seen before. I ordered the zucchini e finocchio as tarragon is my absolute favourite herb. The base of the pizza was delightfully non-symmetrical, thin and crispy, with a lovely floppy middle weighed down with the toppings.
Tomato sauce had been smeared over the dough before thick slices of yellow courgette had been added, as well as fennel, buffalo mozzarella and tarragon. I have never tasted a pizza like it and the aniseed flavours of the fennel and tarragon gave the dish a rich and punchy flavour that I truly loved.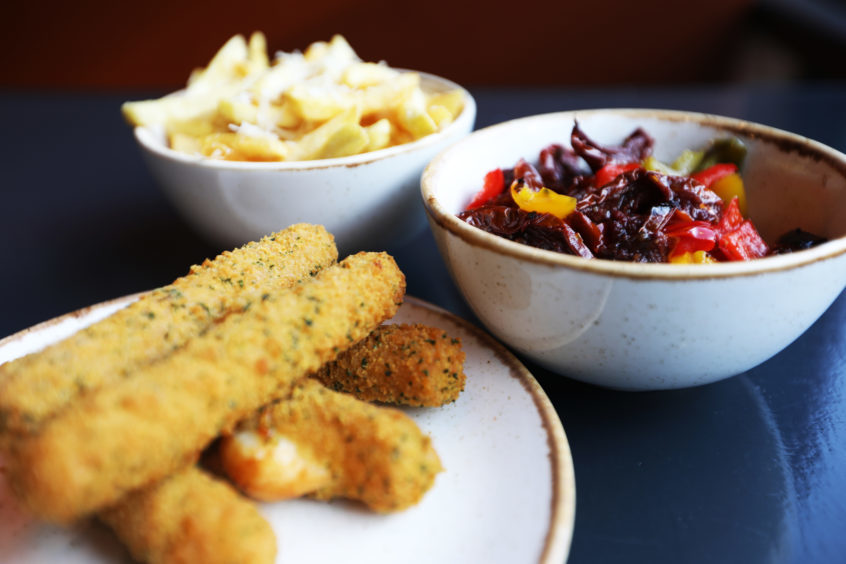 Mr Kerry chose the Acciuga which had the same tomato sauce and mozzarella but with the addition of roasted garlic, capers and anchovies. The sharp saltiness of the latter balanced the creamy cheese perfectly and this pizza was particularly moreish.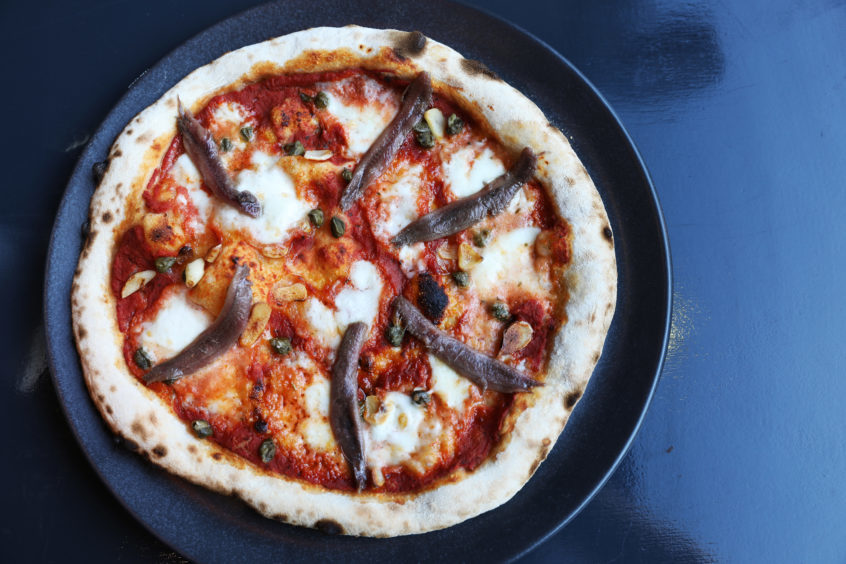 I am one of those annoying people who usually eats the middle of the pizza and leaves the crust as I think the toppings are the best bit. Here though, the Neapolitan sourdough crust was incredibly good all by itself. It was crispy on the outside, light yet doughy in the middle and actually had a lovely flavour. I ate every morsel and my mum would have been proud.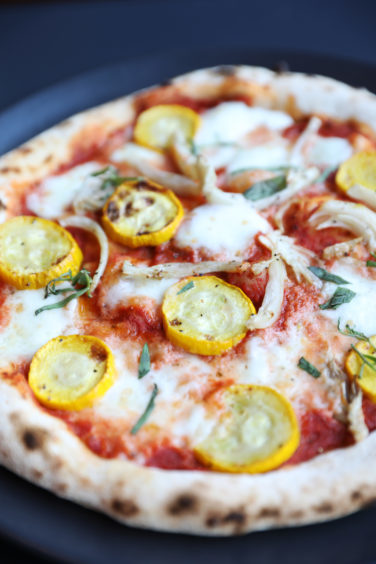 I couldn't get over the price of the pizzas. Mine was £6.50 and Mr Kerry's £6. They each filled a dinner plate and we had to ask to take a third of each home with us as we couldn't finish them. This really was outstanding value for not only a substantial meal but one that was very freshly prepared.
We also tried some of the side orders including the parmesan fries, which turned out to be normal fries with a bit of cheese grated over the top – but who doesn't love a cheesy chip? The breaded mozzarella sticks were akin to those available at many places but had been cooked so that the coating was crunchy and the cheese hot and molten all the way through to avoid the rubbery texture.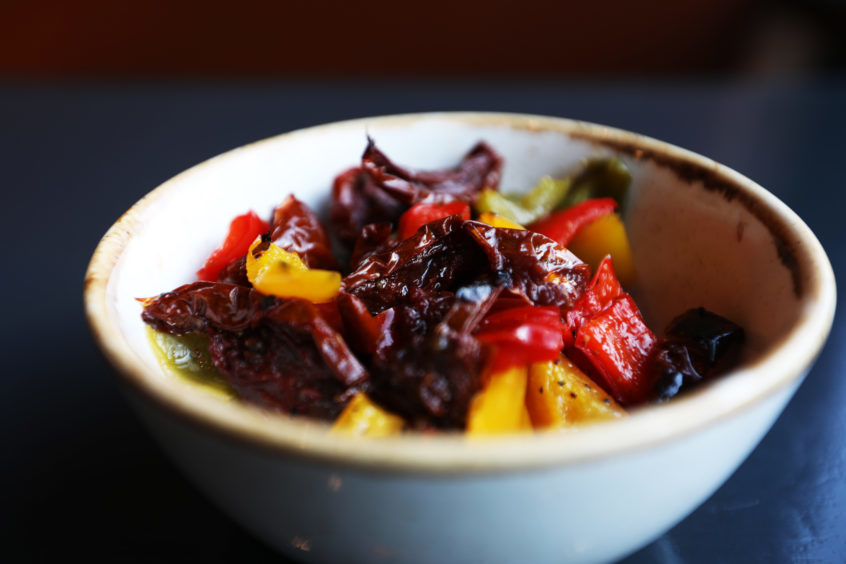 I wasn't so sure about the charred peppers with sun dried tomatoes as this was presented as just a small bowl of slightly cooked diced peppers with sun dried tomatoes on top. Perhaps they are designed as additional toppings for the pizza, which would make sense, but as a stand-alone side they didn't blow me away.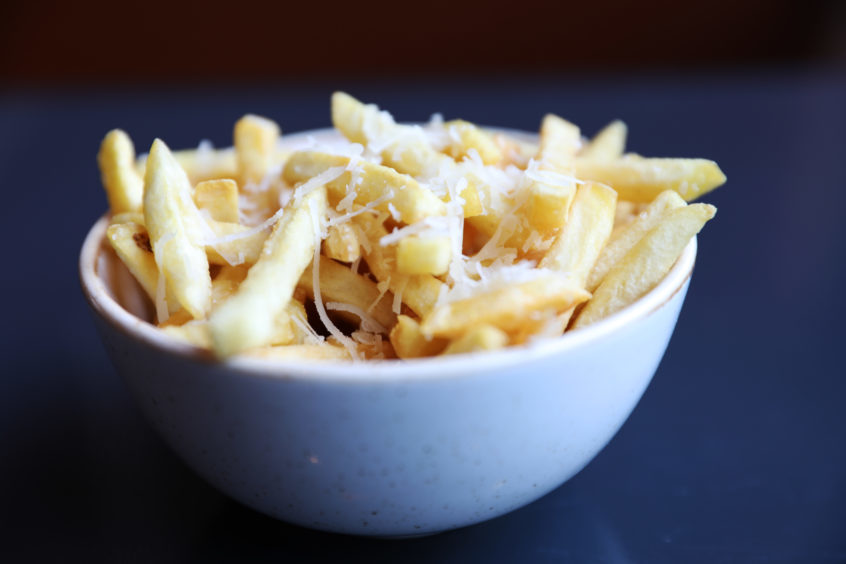 In addition to food, Padrino is licensed and offers a cocktail list as well as wine and draft beer. As it doesn't close until 10pm I can imagine it being very popular with the after-work crowd. There is a welcome all attitude with high chairs as well as student discounts on offer.
Padrino Pizza is smart and new with exposed brick walls and simple tables and chairs. Each table is adorned with cutlery and pizza cutters and paper menus are provided on arrival.
The freshly baked pizzas are a real delight and it's lovely to see them being baked by the enthusiastic chef. Our greatest surprise was our bill and we'll be heading back soon.  There is a really cute booth table by the window and an evening of great food and cocktails is definitely on the horizon.
Info
Price: Pizza: £5 – £9; sides: £2-£4
Value: 10/10
Menu:  8/10
Atmosphere: 6/10
Service: 8/10
Food: 8/10
Total: 40/50
Info: Padrino Pizza
Address: 123 Nethergate, Dundee, DD1 4DW
Tel: 01382 690710
Web: www.facebook.com/PadrinoPizzaDundee/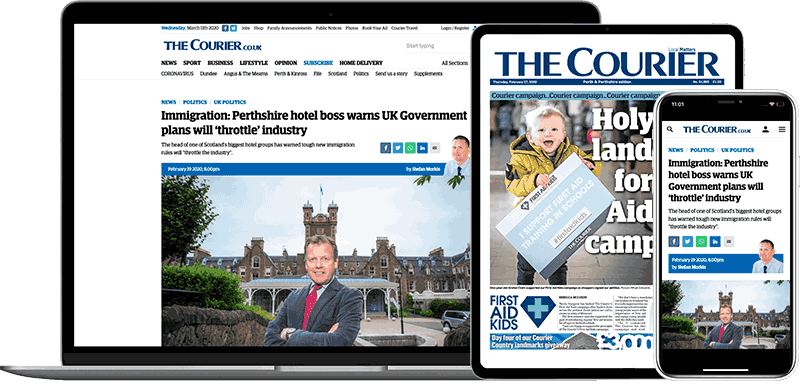 Help support quality local journalism … become a digital subscriber to The Courier
For as little as £5.99 a month you can access all of our content, including Premium articles.
Subscribe