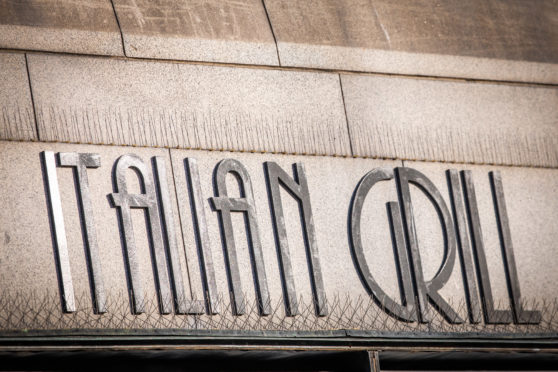 The season of celebration is creeping up on us and the closer it gets, the more sociable I feel. Office parties start appearing, girlie catch-ups are being scheduled and dare I say it, I picked up some festive wrapping paper on special offer the other day.
Normally I wouldn't even contemplate saying the word until December let alone preparing for it but this year, for some reason, I cannot wait.
The Italian Grill in City Square is a go to place for so many people. Being right next to the Caird Hall, it is very enticing for pre-theatre supper and also attracts shoppers and workers alike. Serving food all day, it really does have a welcome all attitude so we popped in for an early dinner this week to suss it out for a girlie Christmas get together.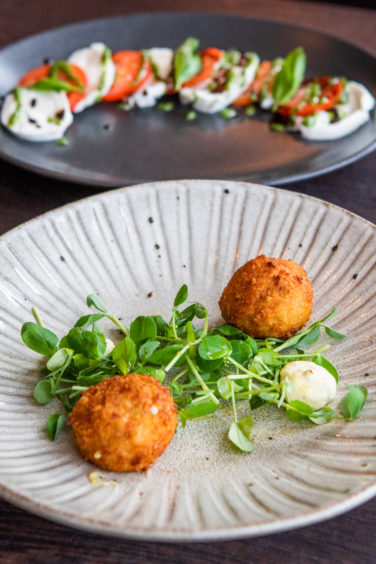 Although incredibly spacious with high ceilings and clean lines, the restaurant still feels cosy with soft pendant lighting and warmth tumbling out from the open kitchen. I've always liked an open kitchen as I am intrigued by the preparation of food and like to watch the chefs take pride in their creations, so I made sure to be seated with a good view of it.
The tables are located in different areas and on varying levels of the dining room which provides lots to look at in the New York bistro style space. There is a private dining space behind a glass wall which looks rather lovely but would need to be seriously sound-proofed to shelter the other customer from the cackles on our night out.
Starting with a glass of prosecco – well, it is Italian, as if I needed an excuse, we perused the menu. The three main sections are pizza, pasta and the Josper grill. There are some classic people pleasing favourites such as meatballs, pepperoni pizza and different cuts of steak but there are some more interesting choices as well.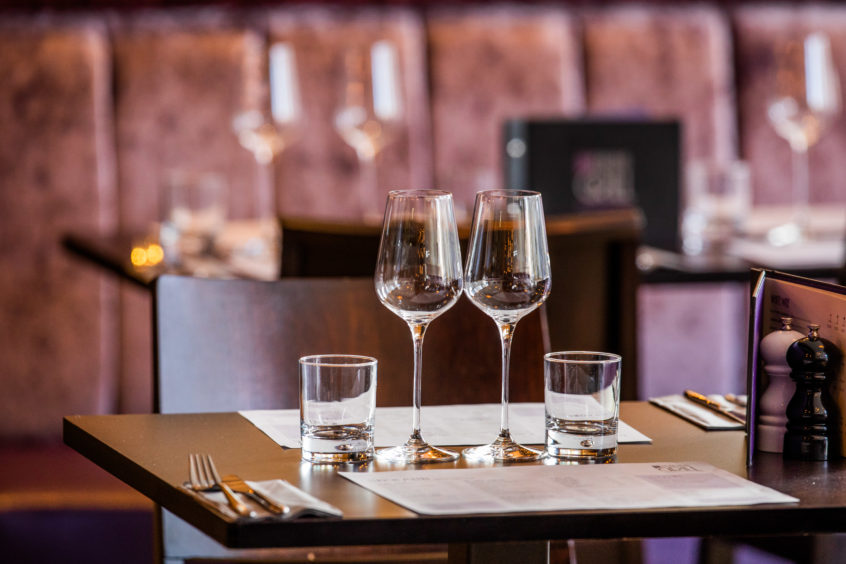 We had several servers throughout our dinner who were all friendly and polite. Not overly chatty but then it would have been a job for them to get a word in with my friend and me setting the world to rights.
We chose to start with a couple of classics, the caprese salad and arancini. The salad was simple but the buffalo mozzarella surprisingly good and full of creamy flavour. The pesto was intense and enhanced the basic sliced tomatoes. It was simply yet attractively presented with a couple of pretty touches and it was a good starter.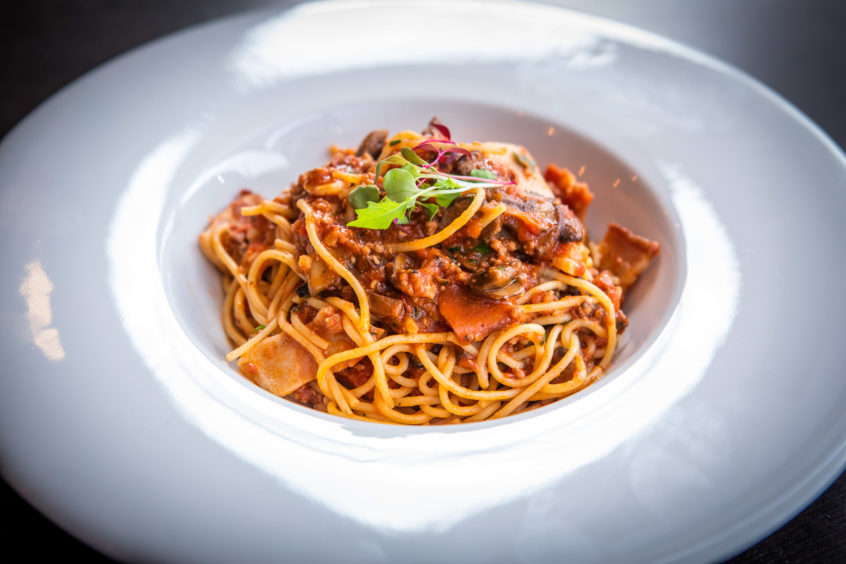 I chose the risotto balls because the menu stated they came with a tarragon butter and that particular herb is my absolute favourite. Unfortunately, although the piped blobs of the butter looked pretty, they were totally solid and a hard slice of butter isn't quite the same as something soft oozing into the hot risotto. The rice itself was well cooked with a crispy crumb on the outside. The porcini filling was tasty and earthy.
My friend chose bolognese for her main course because it was just what she fancied. The portion size was substantial and the pasta piled high with sauce. The beef ragu was rich with not only a sweet tomato flavour but also the slight smokiness of pancetta. Bolognese has certainly become a comfort food in our house and this version was great, especially with a generous sprinkling of Parmesan.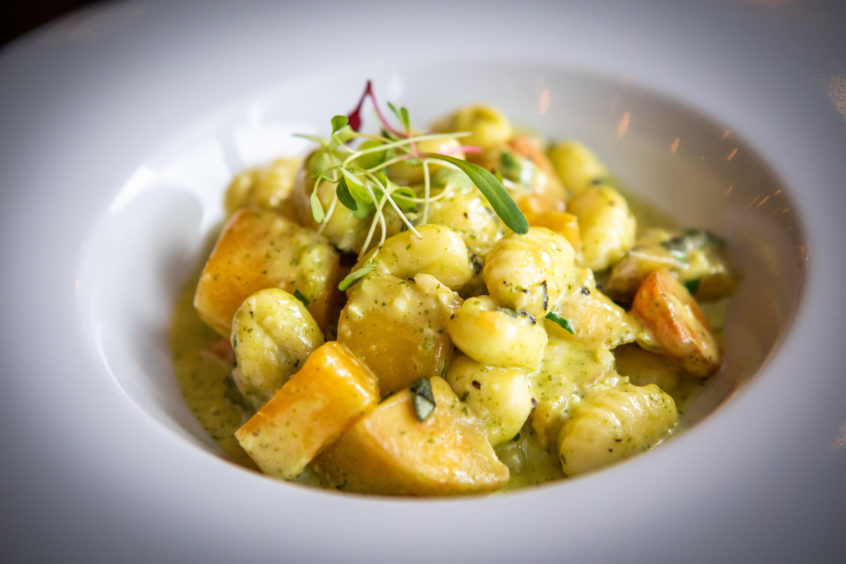 I couldn't decide what I wanted but eventually chose the gnocchi because I had not seen a version served with winter vegetables before. The glutton in me always feel a bit short changed when ordering gnocchi as the plate doesn't ever look as full as a pasta plate but this was certainly not the case on this occasion.
These potato-based doughy pillows were actually fairly light and fluffy and although they didn't soak up the sauce, there was enough surface area to get a good scoop going on. The chosen diced vegetables were carrots and swede but my favourite was beetroot. This root had been roasted until sweet and soft and the flavour really shone though.
The sauce was a sage cream and although the herb wasn't strong, it was still a lovely savoury rich sauce to compliment the sweet roots. I was really pleasantly surprised by my dish.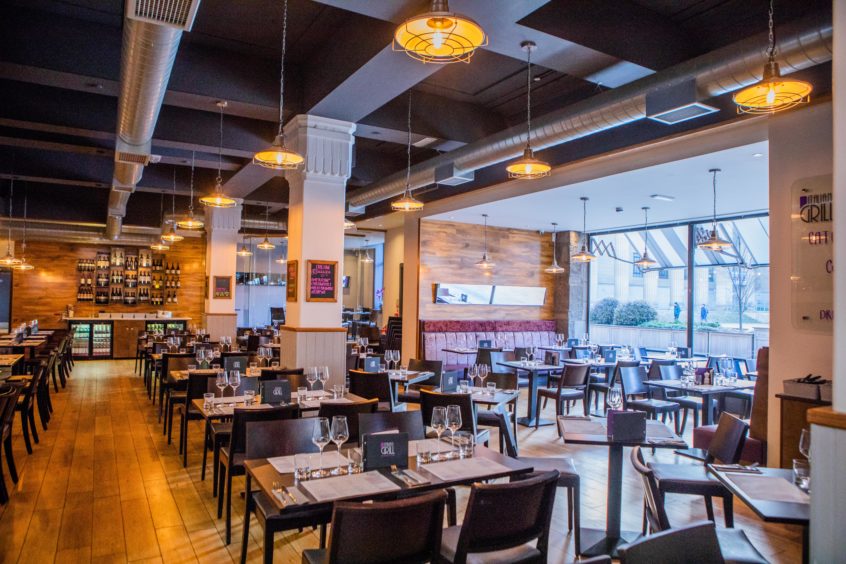 My daughter tagged along with us and spent the time happily colouring in her kids menu with the crayons provided. She had a mini version of the bolognese, which she devoured along with some garlic bread, obviously  prepared in house as the chunks of fiery garlic were visible. I admit that my friend and I may have helped her with this delight. We're kind like that.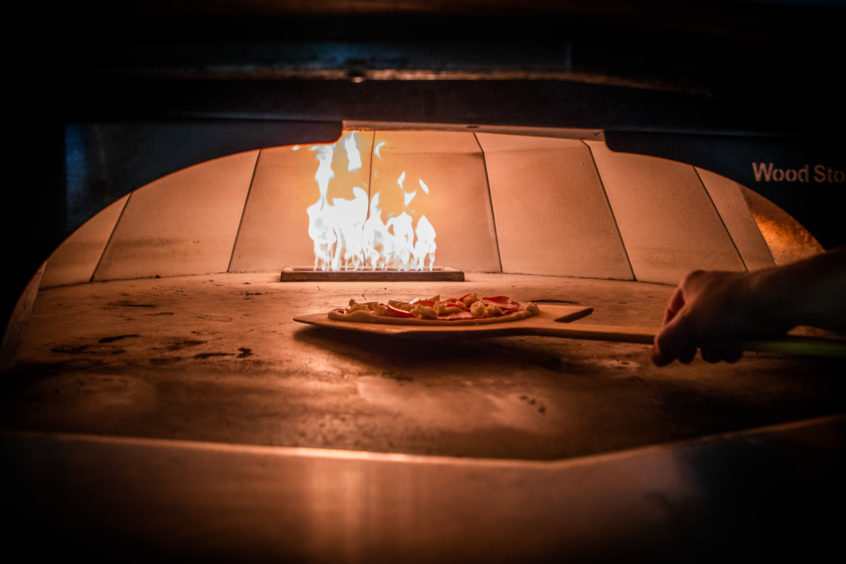 The Italian Grill seems to be a reliable choice for decent food in the city. Whether you are on a date, with family or on an adults-only night out, there is something for everyone. Great value pizzas – the roast chicken one really appealed to me as well as more jazzy options such as beef carpaccio and stone bass with seafood stufato.  We had a lovely time and might just have found our venue.
Info
Price: Small plates and starters: £2.95 – £9.95; main courses: £7.95 – £23.95
Value: 8/10
Menu:  8/10
Atmosphere: 8/10
Service: 7/10
Food: 8/10
Total: 39/50
Info: The Italian Grill
Address: 6 City Square, Dundee, DD1 3BA
Tel: 01382 690600
Web: www.italiangrill.net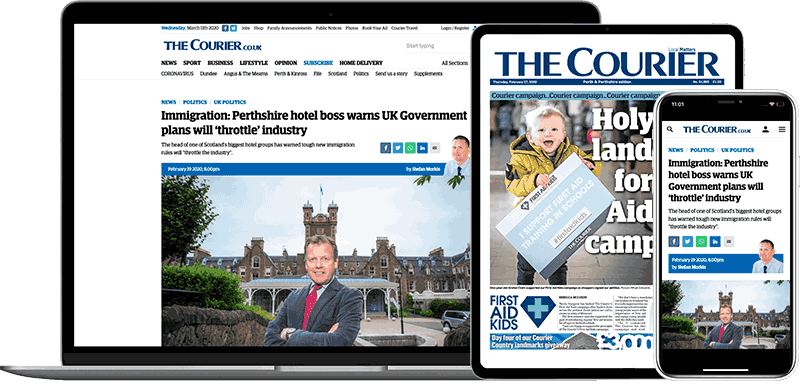 Help support quality local journalism … become a digital subscriber to The Courier
For as little as £5.99 a month you can access all of our content, including Premium articles.
Subscribe