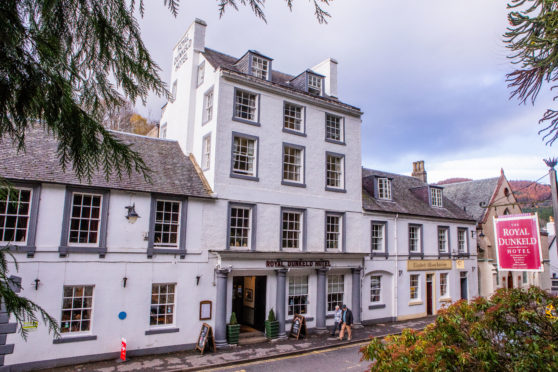 With the Prince of Wales' 70th birthday just passed, it seems that the press and TV have been full of all things royal.
I secretly thought I would end up marrying Prince Harry but now that he too is off the market, Mr Kerry and I visited a royal establishment this week that was a little more accessible.
Dating back to 1810, the Royal Dunkeld Hotel is housed in a handsome building in the centre of the beautiful little town of Dunkeld. The interior has retained its traditional, well-used charm with tartan carpets and upholstery. The atmosphere is cosy and quiet and the tables surround a small bar. There were some really lovely wood carvings dotted around the bistro which were great to gaze at, not only to appreciate the craftsmanship but the majesty of the creatures such as the eagle gazing proudly across the dining room.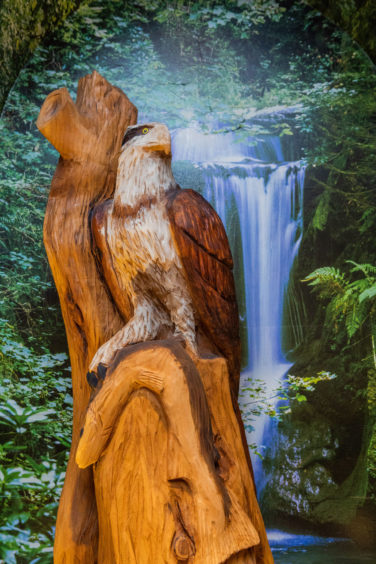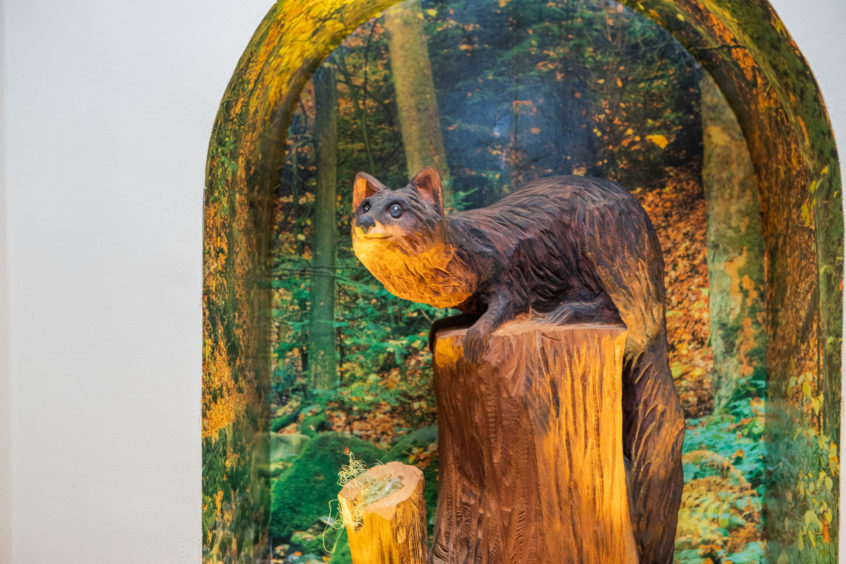 I had checked out the menu online before we headed to the restaurant – a mistake as sadly the online version doesn't bear much resemblance to the laminated card we were presented with.
The weekend lunchtime menu contained sandwiches, jacket potatoes and some other pub grub options which were absolutely fine, just not what we had been expecting. It served me right for choosing what I wanted before I got there as cod with curried lentils and cauliflower bhajis did sound particularly enticing.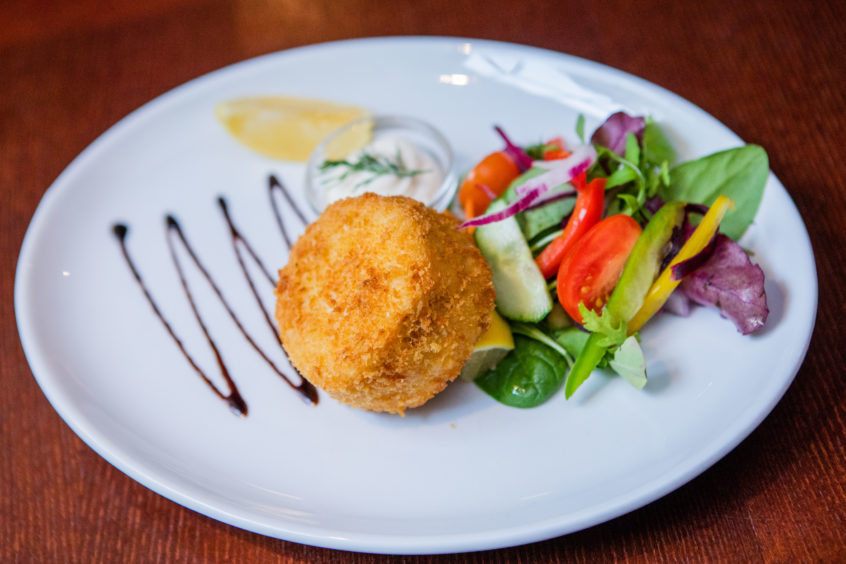 We were seated and served throughout our time at the hotel by enthusiastic, attentive and friendly staff. They were chatty and smiley and really made an effort with our daughter. Once we had settled in with our drinks, we got down to ordering.
I find it hard to resist goat's cheese and so ordered the "bomb" to start. It was much like an arancini ball but, instead of melting mozzarella in the middle of the risotto cake, it was goat's cheese. It was really lovely and the sharpness of the cheese complemented the savoury earthiness of the mushroom risotto. The crumb had been fried until very crispy and it was piping hot all the way through.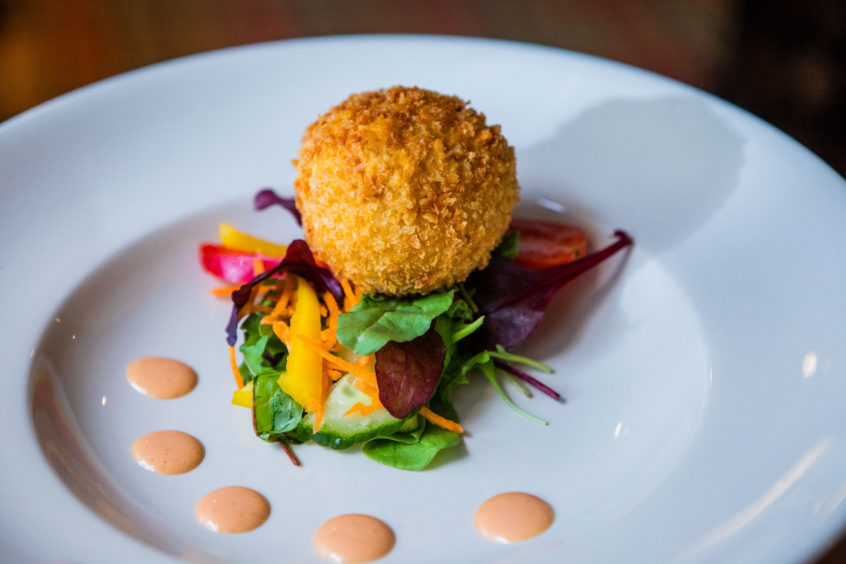 Mr Kerry chose the fishcake which, although well presented and sitting on a nice bed of salad leaves with a citrus mayonnaise dressing, was really just a mashed potato cake with a few flakes of fish hidden within. Again, it had a nice golden shell and the subtle smokey flavour could be detected but more of the fish would have made a significant improvement.
We had spotted a vegetarian dish on the menu which sounded really interesting – a combination of braised tofu and buckwheat with kale and capers. Not something I had seen before but had the potential to be delicious. Unfortunately, after we had ordered it, we were told that due to an impending menu update, the dish was off with no replacement so we had a bit of a re-think and ordered the fish and chips from the specials menu instead.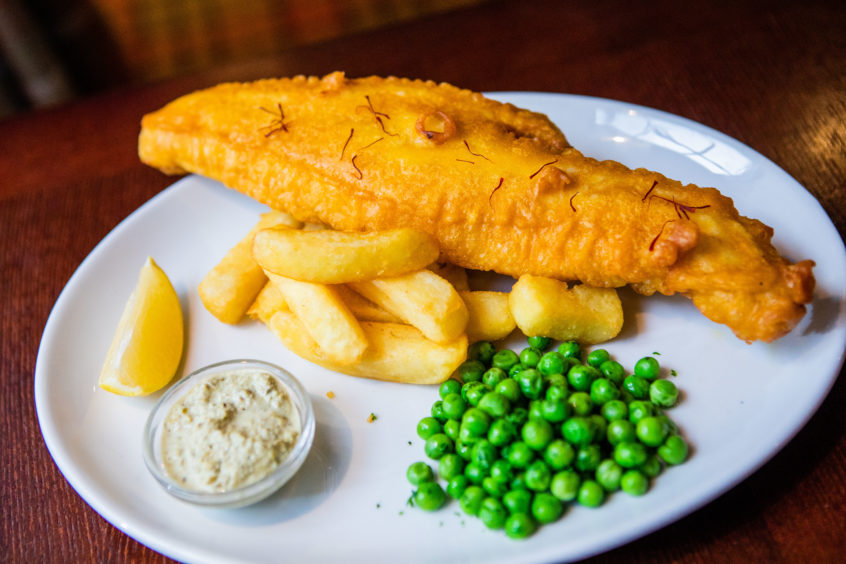 The saffron in the batter gave the haddock a lovely golden colour and a hint of flavour. The fish was crispy on the outside and lovely and white in the middle. It wasn't the largest piece in the world but when served with chips and peas, it still made for a substantial meal. The chips were fine but not home made (as we have been spoilt with elsewhere recently) and, overall, the dish was just nice.
I had decided to share with my daughter a good old-fashioned ham sandwich. I was absolutely delighted with my choice. This proper doorstop sandwich was packed full of flakey, smokey ham which had clearly been roasted and pulled from the bone. It was moist, soft and absolutely delicious. It is so nice when something so simple is created with pride and it turned out to be the best dish of our trip.
Because I was so pleasantly surprised, it made me look back at the menu and open my eyes to  other filling options such as turkey and cranberry and cheese and chutney, as sometimes a really great sandwich makes a satisfying lunch. The ham doorstop certainly did.
Dunkeld is such a lovely place to visit with beautiful river walks, lovely homeware and interiors shops as well as the now very popular Arran Bakery. There are a fair few choices to eat in the town, making the competition stiff. For a great sandwich or jacket potato, the Royal Dunkeld Hotel would be a good choice. For fish and chips though, the chip shop we wandered past on our way back to car smelled so thoroughly enticing, we put it on my list for my next trip.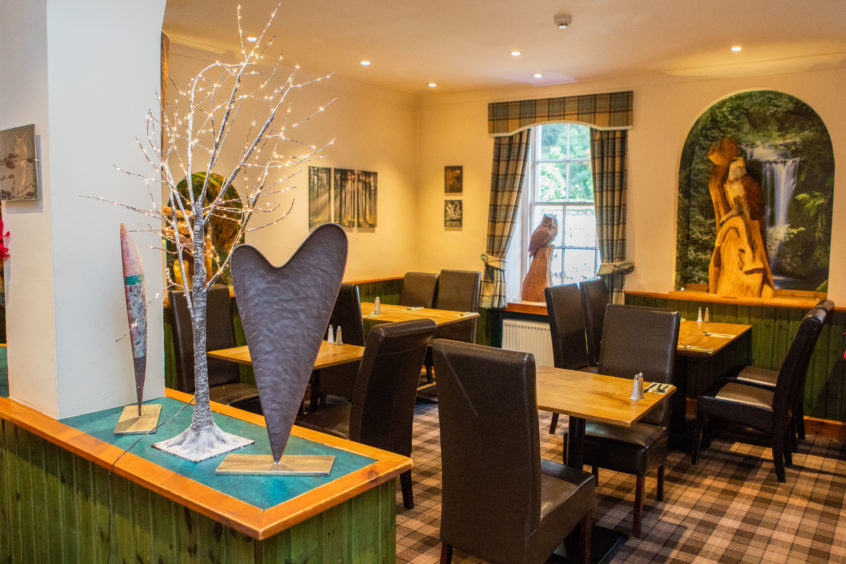 The food at the hotel is good value and we certainly didn't walk away hungry. As there are a lot of other places to eat, we would try somewhere else next time but I'm sure the honesty of the grub at the hotel will draw us back in the future.
Info
Price: Soups and starters from £3.95; larger items: £5.50 – £14.50
Value: 8/10
Menu:  6/10
Atmosphere: 7/10
Service: 8/10
Food: 6/10
Total: 35/50
Info: Woodlands Bistro at The Royal Dunkeld Hotel
Address: Atholl Street, Dunkeld, Perthshire, PH8 0AR
Tel: 01350 727322
Web: www.royaldunkeld.co.uk/dining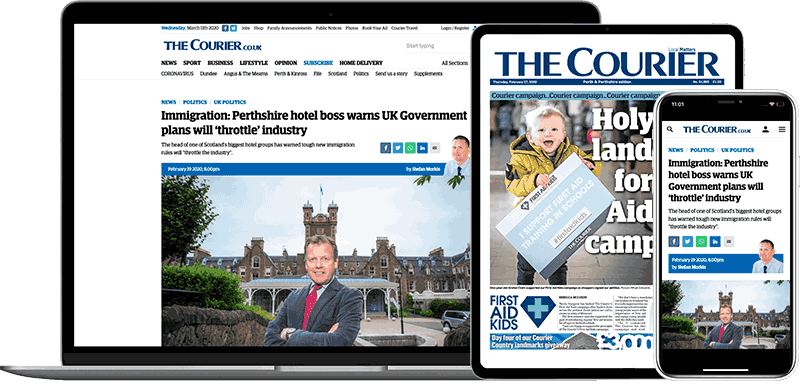 Help support quality local journalism … become a digital subscriber to The Courier
For as little as £5.99 a month you can access all of our content, including Premium articles.
Subscribe