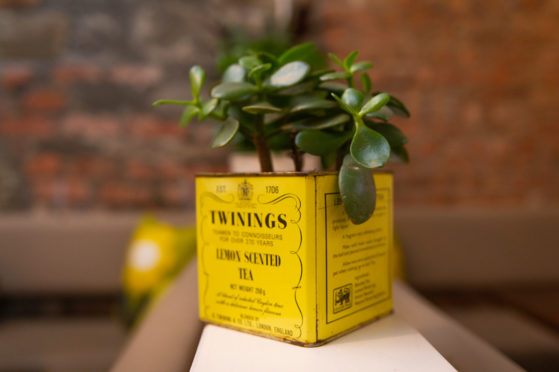 Sweetpea Cafe just sounds so idyllic.  The name of it conjures up visions of scones and pretty plates and daisies in jam jars.
I spotted this new cafe on my way through Broughty Ferry and it's lovely to see independent places opening up, amongst the big chains. This week, we went for brunch to see if the cafe was really as sweet as I hoped it would be.
The cute, cosy space has been brought to life with bare stone, rough wood, lots of plants and cute fabrics. It feels simple, natural and timeless. There is nothing too flashy, showy or modern but it feels like a comfortable and warm place to be.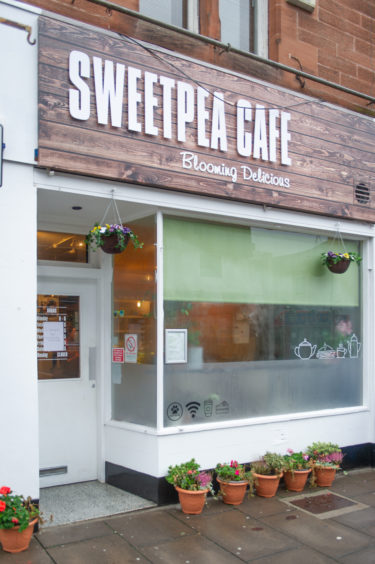 A counter with glass cabinet displays the offerings of the day and again, the presentation is simple and natural. Cakes and tray bakes stand side by side with tarts and pastries and sandwiches  – everything looks rustic and enticing.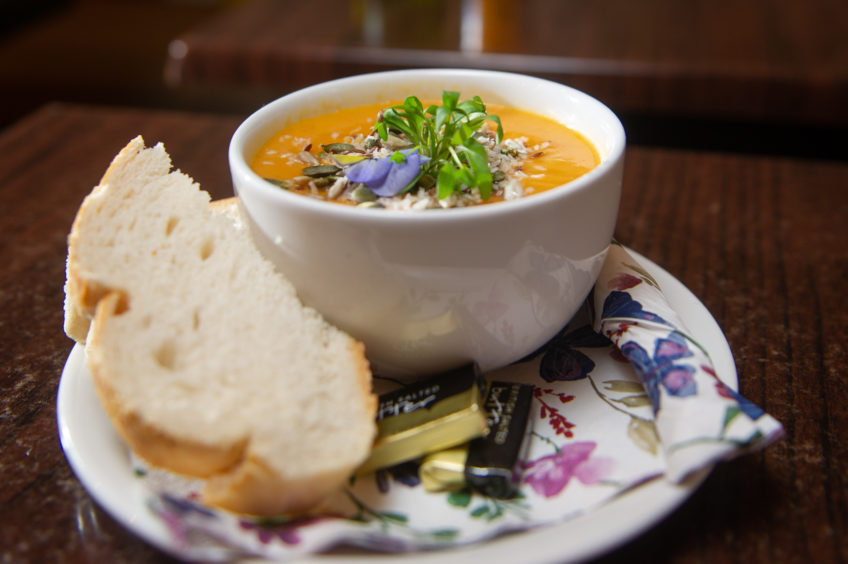 ---
>> Keep up to date with the latest news with The Courier newsletter
---
I was pleased to see so many vegetarian and vegan items on the menu. There are also dairy- and gluten-free options, and real thought has been put into creating food in a way that is more inclusive than a lot of places. Rather than just a token hummus wrap there were lots of delicious choices.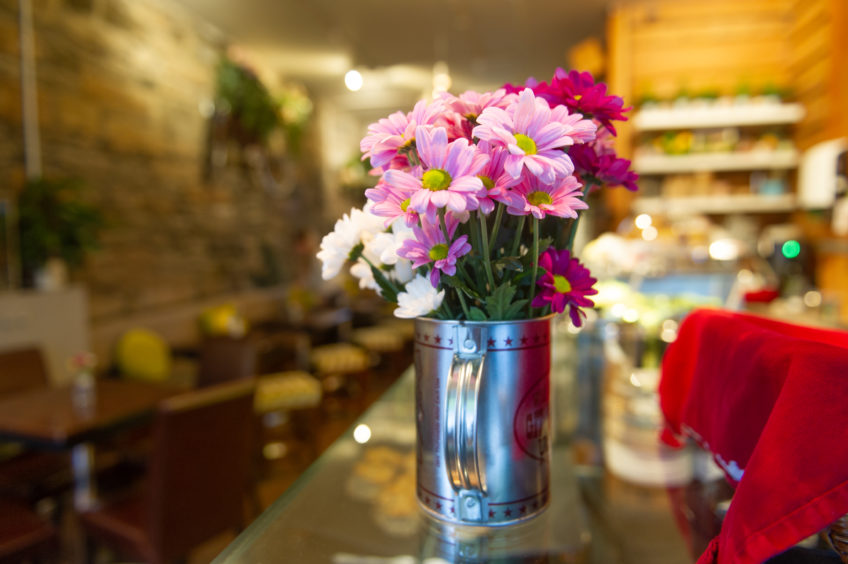 I am not vegan myself but decided to try the vegan leek and mushroom tart. It was delicious. The pastry was crumbly, the vegetables well cooked and the filling  creamy and hearty. Had I not already known, I'm not sure I would have realised that it didn't contain butter, eggs or cream as none of the flavour had been sacrificed at all. It was served warm and with a cute little salad topped with edible pansies. A lovely, filling lunch.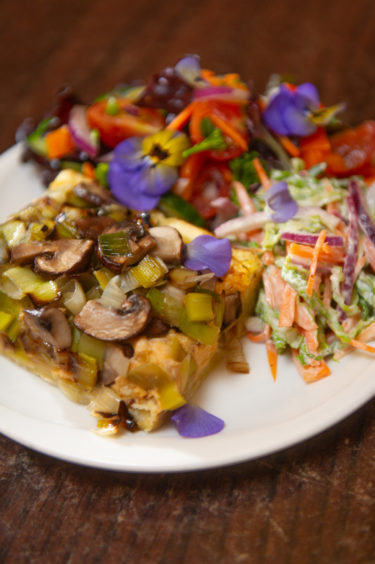 I ordered the soup of the day for my daughter which was gluten free and vegan. On our chosen day it was sweet potato and coconut with just a hint of chilli warmth. The soup was thick – almost a puree with a really rich coconutty flavour and very filling, especially when served with bread and butter for dunking.
We had chosen to visit the cafe on the cusp between brunch and lunch and so we decided to order a couple of breakfast items too, all in the name of research you understand. My friend's scrambled eggs with kale and smoked salmon were fabulous.  The toast was crunchy and not soggy, the kale a vibrant green and cooked only just enough so that it retained its bite, the eggs were soft and the salmon cool. Definitely a winning combination.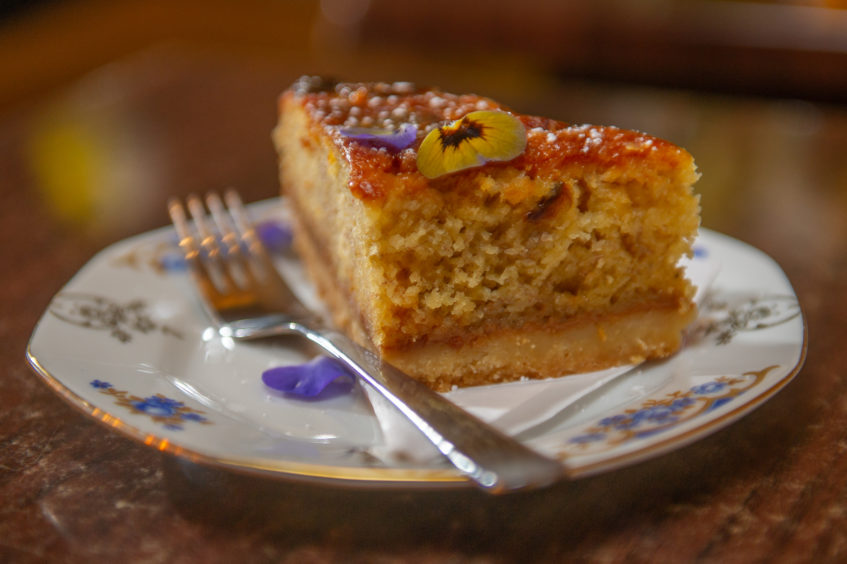 Although we had been tempted by the sound of the porridge with vanilla-poached pear and chocolate chips, we instead tried the brioche waffle, which I have never seen before. Created in a waffle iron, this sweet, crunchy bread arrived with the familiar pattern and was topped with a ball of sweet cream cheese, crunchy granola, a generous amount of berries and the signature edible flowers. A healthy breakfast this was not but it was naughty and very, very nice.
We couldn't have left without sampling one of the amazing looking cakes at the counter and so we let my daughter choose from the selection. Banoffee tart caught her eye and I was pretty happy it had. This creation was a crumbly pastry tart base with a smooth caramel dulce de leche style layer topped with banana cake. It was like a sweet, sticky banoffee version of a Bakewell tart and it really worked. It was rich and very, very sweet but with different textures and tastes which, as a little treat, were divine.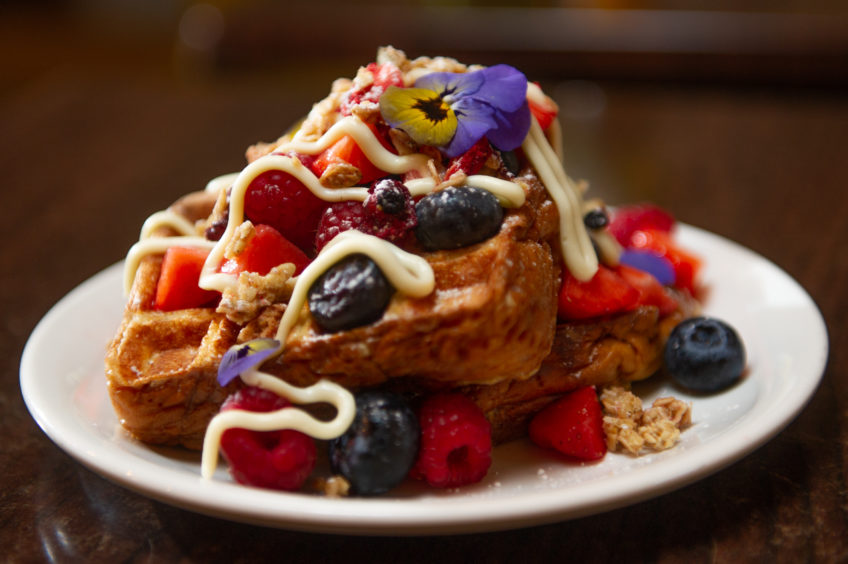 As our nation of coffee connoisseurs is expanding, any cafe now needs to serve decent coffee, and Sweetpea certainly does that as well as a selection of teas, seasonal special hot drinks and a fridge stocked with cold drinks too.
I kept expecting the lovely, friendly staff to pop back behind a door to prepare the food in a kitchen somewhere but there isn't one. Behind the counter is all the space there is to make breakfast and lunch for their customers. Preparation is clearly the key to their success as everything has its own place and method, and I was really impressed at the quality and presentation of the food with such limited space and facilities. They really have made the best of what they have.
I was thrilled our cake had indeed been served on a delicate china plate adorned with pretty flowers, complemented by mismatched napkins, and I really love the look of the pansies which decorate a lot of their dishes. Dogs are welcome in the cafe, as are children, and Sweetpea really seems to be getting into the Broughty Ferry community spirit, holding seasonal events throughout the year.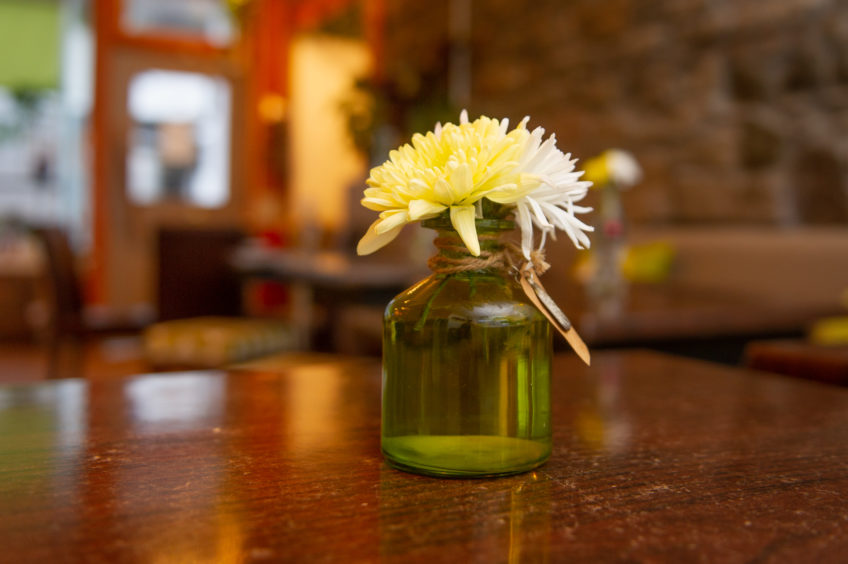 On the day we chose to visit, the cafe was filled with customers ranging from families to business meetings, all of whom seemed very happy to be there.  Sweetpea is a lovely addition to Brook Street and I really hope that it is here to stay.
Info
Price: Breakfast items: £2 – £5; hot and cold daily lunch specials: £1.50 – £5.95
Value: 9/10
Menu:  8/10
Atmosphere: 9/10
Service: 8/10
Food: 9/10
Total: 43/50
Info: Sweetpea Cafe
Address: 327a Brook Street, Broughty Ferry, Dundee, DD5 2DS
Tel: 01382 731866
Web: www.facebook.com/sweetpeacafebroughtyferry/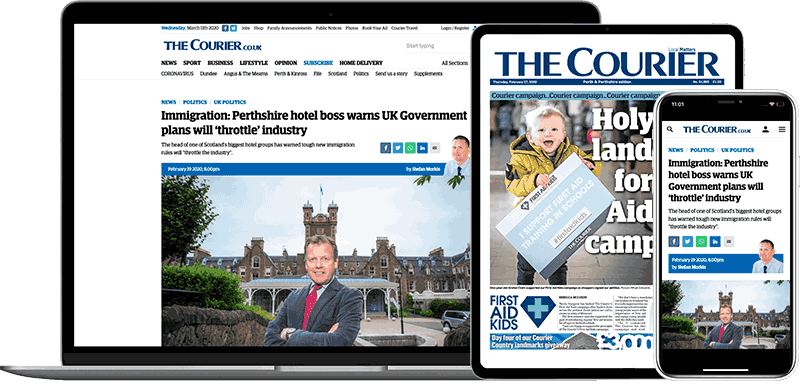 Help support quality local journalism … become a digital subscriber to The Courier
For as little as £5.99 a month you can access all of our content, including Premium articles.
Subscribe