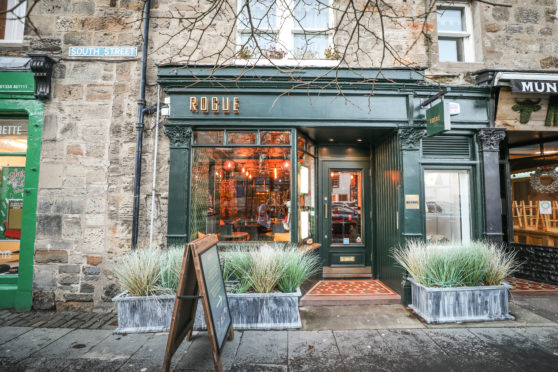 Tucked away at the foot of South Street, in what was formerly Drouthy Neebors pub, one of St Andrews' newest and most exciting eateries beckons. Visiting on a rain sodden Sunday night, the wind howling through the West Port, Rogue's understated exterior glowed invitingly with lamplight and twinkling fairy lights.
Scurrying inside, a little late for our reservation, we were immediately put at ease and ushered to a tucked-away table at the back of the restaurant, my husband wistfully eyeing the attractive bar on our way past.
With low slung ceilings, industrial-style pendant lights, candlelight, rustic wood plank panelling and walls of greenery, everything about Rogue's style treads a fine line between upmarket and chilled out. It very successfully combines the atmosphere of a lamp-lit back street bar with just the right undertone of contemporary elegance. The Sunday night vibe was very relaxed.
Sometimes being one of only a few tables on a quiet evening can be an uncomfortable experience but not in this case; with the staff friendly and attentive, without being overbearing, we felt we had stumbled upon the perfect cosy bolthole.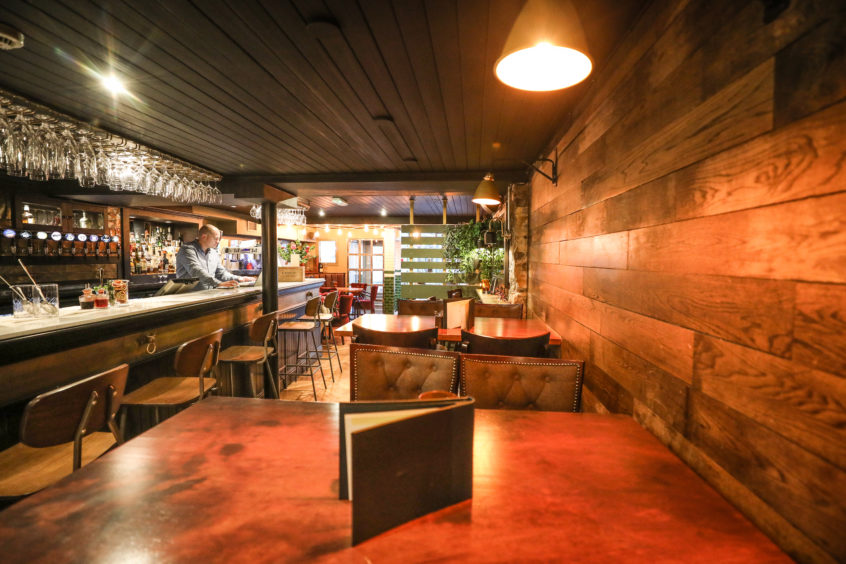 Gin is a big part of the Rogue experience. They distil their own gin on site, Felons, described as "a no nonsense contemporary gin" and offer gin experiences and cocktail masterclasses. Gleaming behind a glass wall at the back of the restaurant is the copper still, an intriguing micro-distillery that kept drawing my eye.
Equally captivating, the display of dry aged meat is not for the faint-hearted. Personally I enjoyed the spectacle of whole cuts of beef, hanging by butcher's hooks in a tall glass-fronted fridge but my dining companion was less taken with it (although he still decided to order ribeye steak so it can't have been too off putting). We were told that all of the steaks are aged to a minimum of 50 days.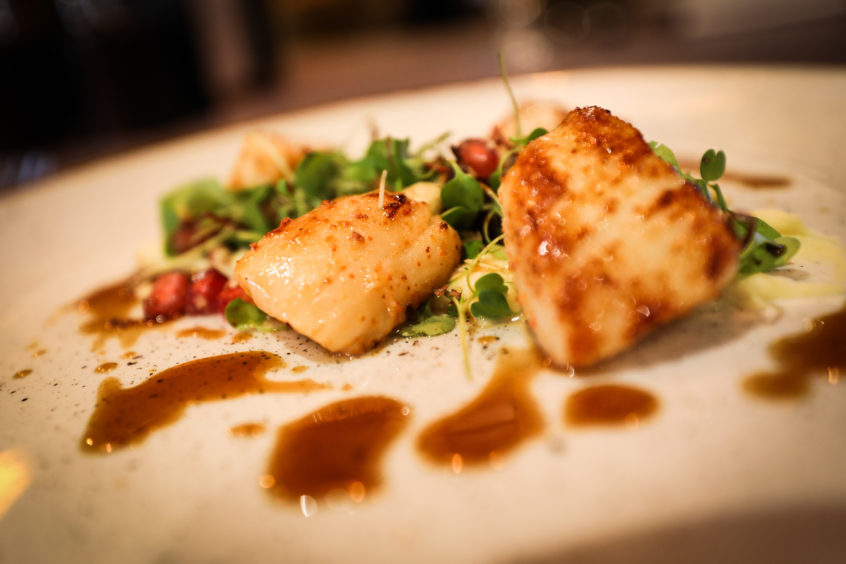 Everything about the main menu, which is new, suggests a firm commitment to provenance and seasonality. Majoring on Scottish seafood and dry aged meats, it was reassuring to read that Rogue's suppliers include David Lowrie, one of the best fish merchants in the East Neuk, and Stuart Minick, a local artisan butcher with a shop just round the corner.
The menu reads as an unfussy showcasing of Scottish produce, including heritage beetroot, Scrabster squid and Isle of Mull scallops. Unfortunately when we visited the oysters and mussels were not available – we were informed there could be no seafood delivery on a Sunday, a reassuring sign of the freshness of the product. Oysters were listed on the menu with tantalising accompaniments including Felons gin mist and Bloody Mary granita.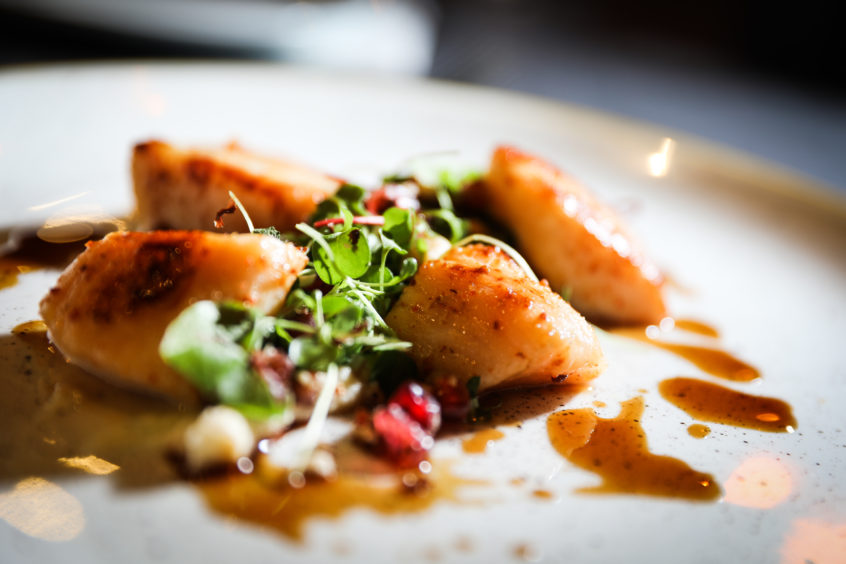 The menu is broad enough to accommodate a range of budgets, from the modest dry aged steak burger at £12 to the 32oz Porterhouse steak sharing platter for two at £96. The starters offer excellent value, ranging from £5 for the cullen skink to £9 for Isle of Mull scallops.
To start with I ordered the pigeon breast with black pudding, romanesco and game jus. The pigeon was seared beautifully and perfectly pink in the middle, with the crisp black pudding crumb adding a different texture and a delicious salty depth complemented by the slight nutty flavour of the vivid green romanesco. Although the game jus was a little minimalist for my liking, this was still a gorgeous dish, big on flavour.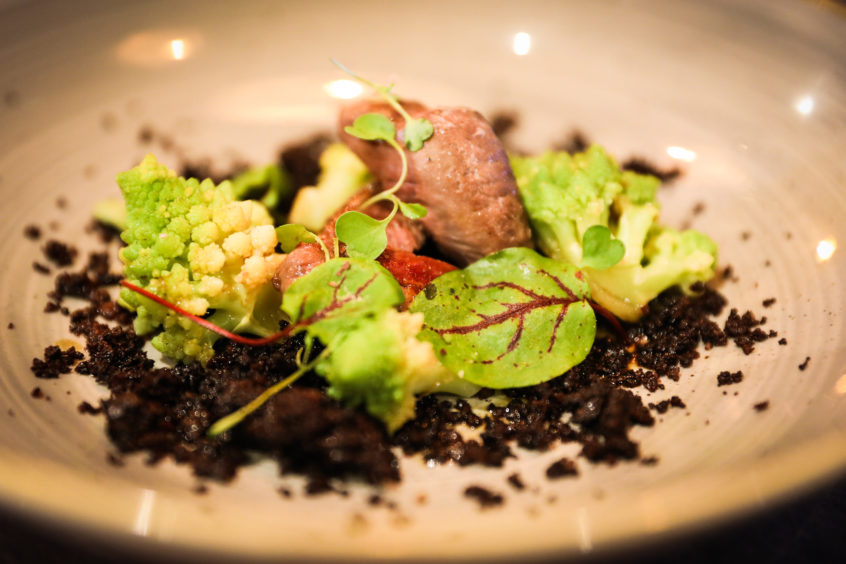 Across the table I managed to sneak at least half of my husband's scallops. Nicely seared and not in the slightest overcooked, these were our favourite element of the starters. The celeriac puree was a bit elusive, under a few too many rocket leaves, but we loved the pomegranate seed and crushed hazelnut garnish.
For the main event I was persuaded by our incredibly knowledgeable server, who had clearly tried the dishes herself, to order the cod fillet with crispy skin and braised oxtail. Not a usual flavour combination, the contrast between the dark tender oxtail and flaky fresh fish was surprisingly moreish. Rich and sticky, the dish combines melt-in-the-mouth braised oxtail, cubes of root vegetable, delightful little puffs of deep fried fish skin and pan seared cod fillet.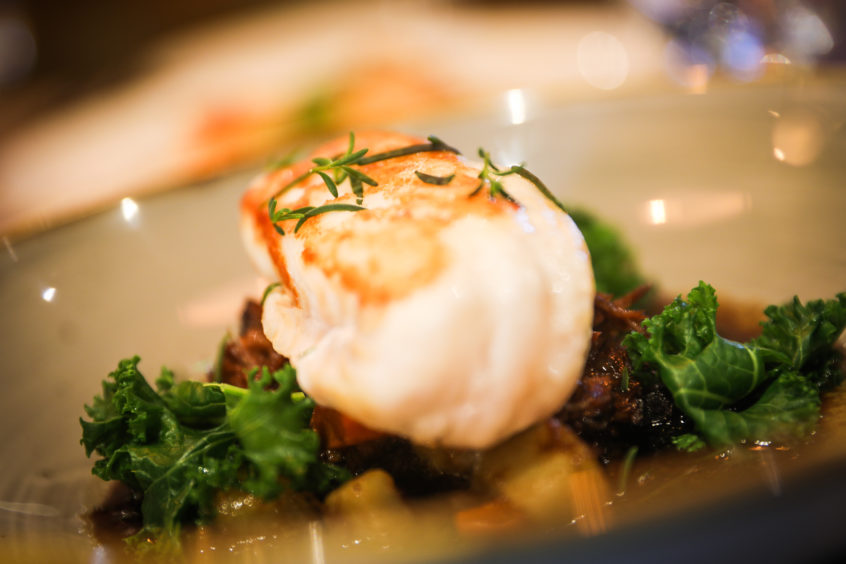 These are ingredients that shouldn't work together, a tale of two halves, yet surprisingly they marry beautifully to create a deeply satisfying winter dish. The oxtail had clearly been gently handled in a long slow braise with care and attention which shone through in the flavour, with the unusual addition of coconut adding a sweet depth.
On the other side of the table, what was not to like about a perfectly cooked 50-day aged ribeye steak with a silky béarnaise sauce punching with fresh tarragon and our chosen side of kale with bacon. I could have happily ordered all of the sides on the menu, being particularly tempted by the oxtail mac and cheese and the truffle and parmesan fries, but we restrained ourselves to one more and ordered the beef dripping chips.
The kale was fresh and green, the bacon the ideal salty partner. Other than the portion size, which made sharing a struggle, the chips were everything I had hoped for.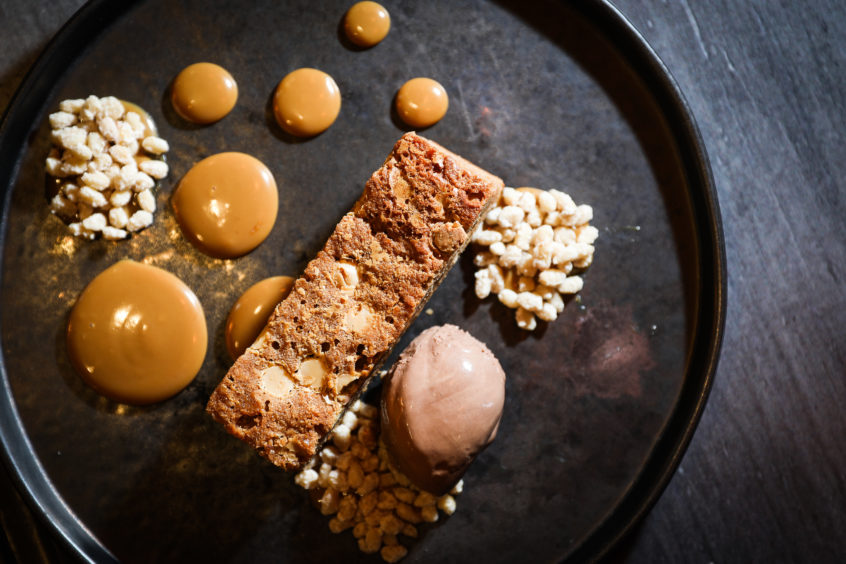 When we came to dessert we were ready for a wintry pud, something sticky and rich to send us off into the November rain. The dessert menu is clearly still in the process of change, with a new menu afoot.
The selection we were offered, including lemon posset with Fife strawberries, seemed oddly out of sync with the rest of the menu, which is so in tune with seasonality. Bypassing the posset in search of comfort I ordered apple tart with cinnamon caramel shards and crème anglaise.
An individual puff pastry tart arrived, clearly homemade and cute as a button with perfectly thin slices of layered apple. I adore crème anglaise and would have appreciated a more generous pour (or even a jug). This and the cinnamon caramel shards, which unfortunately the kitchen had run out of, would have finished the dish nicely.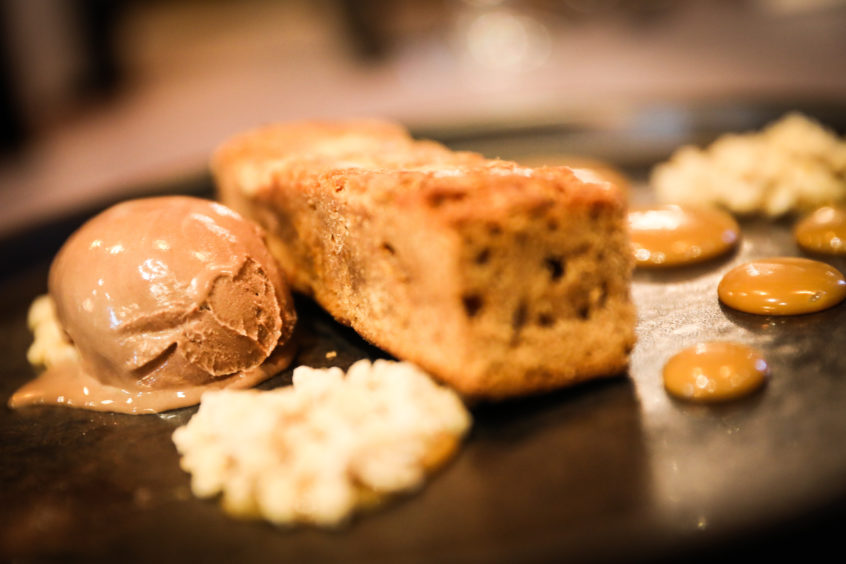 Being huge brownie fans we found the salted caramel brownie with malt ice cream a bit lacklustre. With the crust too hard around the edges and the interior lacking the desired gooeyness, I also felt someone had been a little heavy handed with the salt in places. Vanilla ice cream arrived in place of the malt.
Overall this was a very enjoyable meal, in places beautifully cooked by a chef at the helm who clearly understands how things should be done.
There was more than a glimpse of great cooking; of fantastic ingredients sympathetically handled, with a clear understanding of classic technique and presented in a clean, contemporary style. With no fussy garnishes or unnecessary microherbs, this is a kitchen with the confidence to let the core ingredients speak for themselves.
I have every confidence that any glitches will be ironed out as the new menus bed in. Overall Rogue deserves to be a success and there is much to commend it.
Rogue
209 South St
St Andrews
KY16 9EF
t: 01334 470354
Prices from: Brunch menu from £7-£12; a la carte from £5-£70
Food 8/10
Atmosphere 10/10
Value 8/10
Menu 8/10
Service 10/10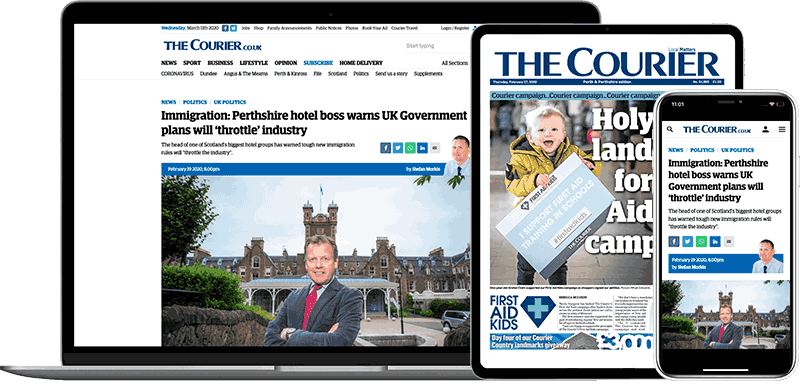 Help support quality local journalism … become a digital subscriber to The Courier
For as little as £5.99 a month you can access all of our content, including Premium articles.
Subscribe