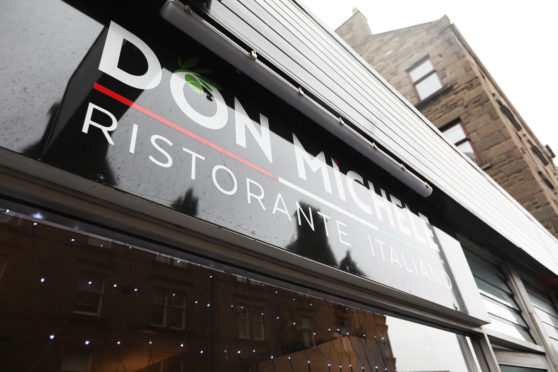 In spite of our current, somewhat fractious – to say the least – relationship with the rest of Europe, it's still a racing certainty that, if asked which nation they would ideally like to belong to, many Brits would pass go and head straight for Italy.
The sunshine, the culture, the beauty of the countryside, the fabulous coastal resorts, the historic cities, the art and sculpture – yes, all of that.
Then there's the clincher. The grub. There's little to beat it when it comes to flavour and variety and crowd-pleasing enjoyment.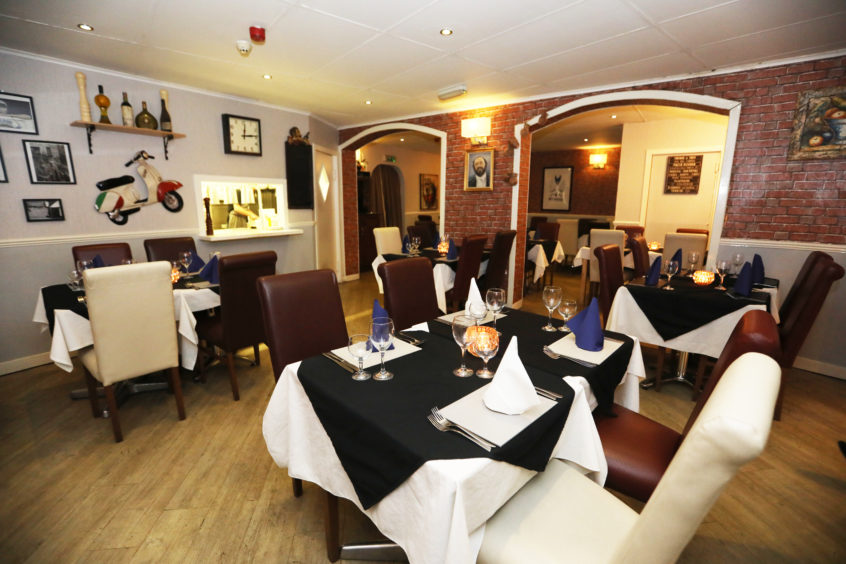 The Scots, of course, have a particular affinity with the Italians as the thriving Scottish-Italian community demonstrates. But where food cross-over is concerned, it's not all about fish and chips and ice cream, although those, in their properly-prepared and presented place, are hard acts to follow.
Pizza and pasta may be regarded by some as cliched versions of true Italian cuisine but when they're well done, they are a treat and a pleasure. And when you find a good, local, neighbourhood Italian restaurant that does these things with a bit of panache AND manages to produce a wide range of other interesting dishes across the board, you're onto a winner.
Dundee's Don Michele has been packing them in for years at its cosy premises on the Perth Road because what it does, it does in old-school Italian style. All the traditional favourites are there but there are also some unusual and unexpected offerings across its large menu. I have particularly happy memories of a ravioli all'aragosta  (lobster stuffing)!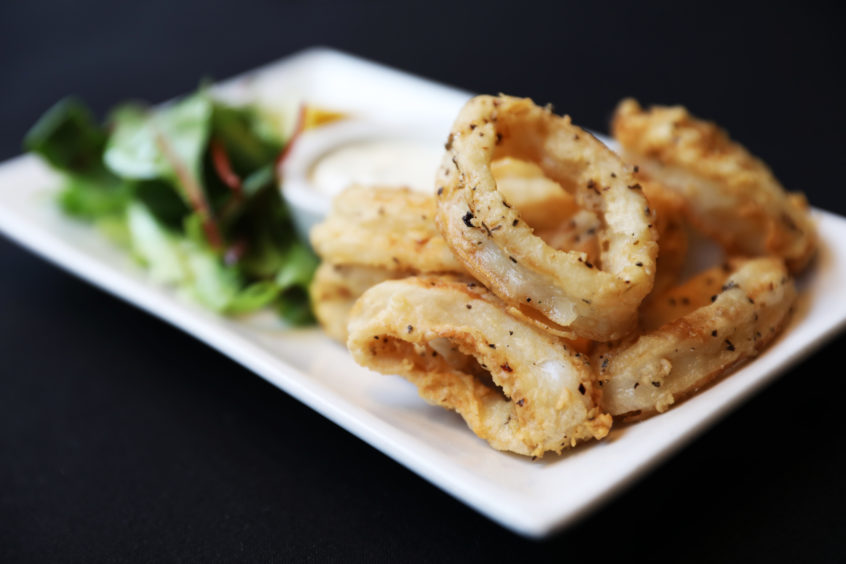 Nothing pretentious or over-the-top here; just honest-to-goodness ingredients going into well-prepared dishes with a careful balance of good ingredients and no-nonsense attention to flavour.
On a recent Friday outing with three friends, we were welcomed warmly to our table and given plenty of time to look over the interesting cocktail menu, with prices around £6-£8. They obviously had us sussed right from the start but the Don Michele does give the impression of knowing its audience.
Fresh and zesty elderflower gin fizz came in stemmed bowls while that great favourite, the Cosmopolitan, looked and tasted the part in rather Art Deco-ish metal glasses, if glasses can be metal.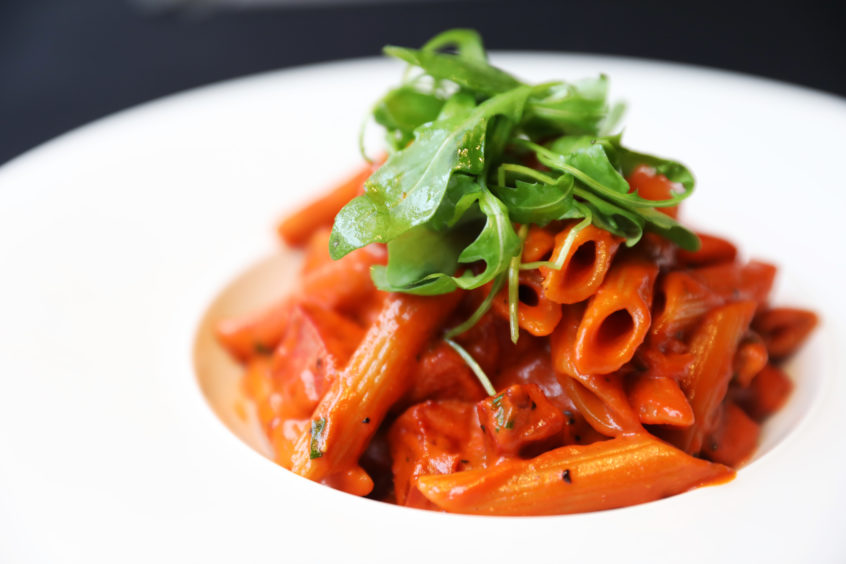 Totally unable to make up our minds from the generous a la carte offerings, we decided to go for the Party Menu at £29.99 per person, with a bottle of house wine (unusually, a light but full-flavoured Majorcan red) per couple included.
There was still a good choice available for each course and two of us opted for the calamari fritti for starters, with the other two going, respectively, for bruschetta classica and funghi all'olio. The squid rings were succulent, dusted with a light, salty-peppery batter and served with a densely-flavoured lemon and parsley mayo.
You may not think there's much you can do with bruschetta – toasted Italian bread with olive oil, garlic, tomatoes, basil and here, balsamic vinegar – but most of us have had an underwhelming one and this wasn't one of them.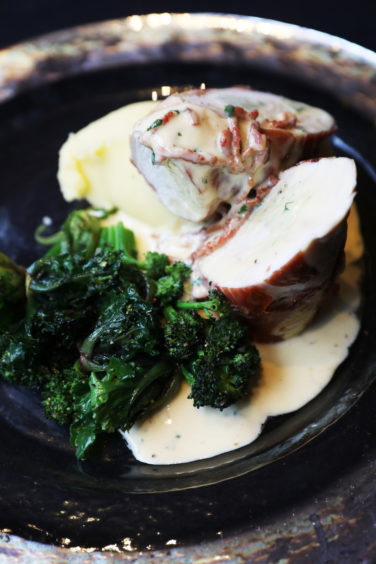 My friend pronounced it fresh and more-ish – and the tomatoes, which can often be turnipy and tastless, were just about perfect, matched with the rich balsamic and slightly fiery garlic. The garlic mushrooms were rich without being overpowering, almost meaty in flavour and texture. The bread here is also very good.
For my main, Carnivorous Me couldn't resist the penne soprano – short pasta with three kinds of meat (chicken, sausage and bacon), chilli and tomato. Tony S and his dysfunctional family could not have disapproved of having this dish named after them – it was mighty, meaty and delicious, though unlike some of their victims, it was difficult to finish off this generous portion completely.
The other three couldn't see past the pollo al basilico and when it arrived, that was no surprise. The tender chicken supreme came stuffed with basil and mozzarella mousse, delicate and savoury, with the added zing of crispy pancetta, a white wine sauce and sides of crunchy greens and saute potatoes. How do I know this was good? I nicked a bit from at least two of my friends. The other one is now off the Christmas card list.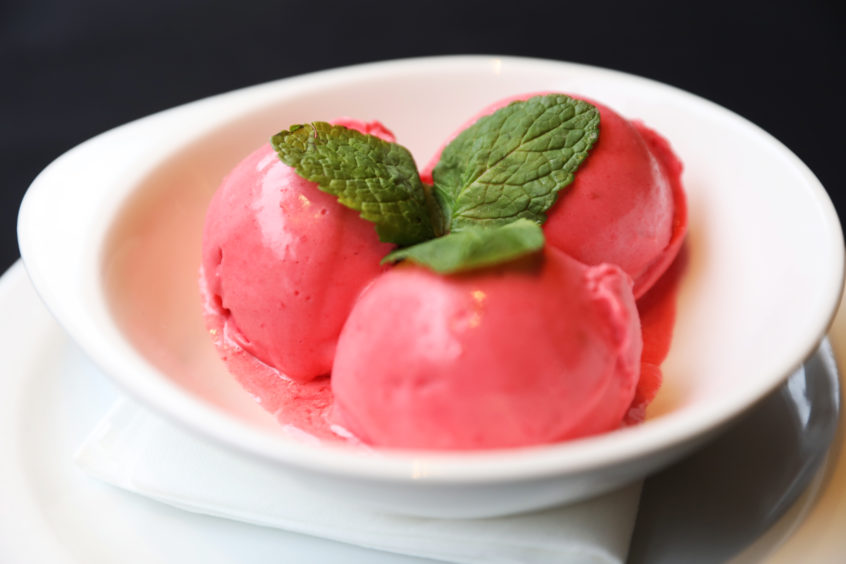 Although the panna cotta comes very highly recommended, we decided to go for fresh and light for pud, in the form of traditional Italian vanilla ice cream (it did not disappoint) and raspberry sorbet, which was really lovely, as fruity and smooth as could be. A proper Italian macchiato for one and espresso martinis for the other three finished off a very enjoyable evening.
The place was busy but we were neither hurried nor neglected; service was efficient and pleasant. It's the kind of place you know you'll be more than comfortable going back to.
Price: Party Menu £29.95 for three courses including a bottle of house wine per couple. Full a la carte available
Value: 8/10
Menu:  8/10
Atmosphere: 7/10
Service: 8/10
Food: 8/10
Total: 39/50
Info: Don Michele
Address: 177/179 Perth Road, Dundee DD2 1AS
t: 01382 660600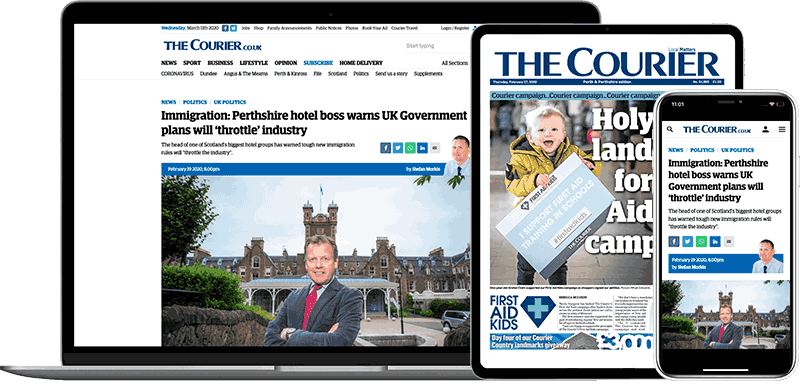 Help support quality local journalism … become a digital subscriber to The Courier
For as little as £5.99 a month you can access all of our content, including Premium articles.
Subscribe