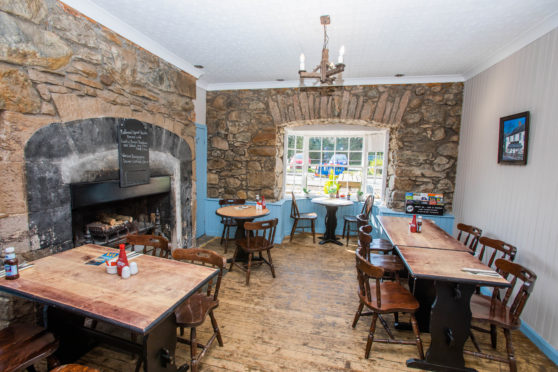 Do you remember when top model Kate Moss popularised the use of the word 'basic' as an insult back in 2015? Used with food, however, 'basic' can be problematic; one culture's cucina povera is another's reductive, boring bowl of pasta. That's how the taste cookie crumbles.
The food at the Pitcairngreen Inn, just outside Perth – known as Perthshire's hidden gem – is pub food from a time when pubs started to realise that it wasn't enough to offer a bag of crisps and call it dinner. A short menu features 'basic' versions of food that went on to define pub grub. You could either view that as comforting (which many of the dishes purport to be, in that none have frightened any horses since 1975) or proof that cooking outside of major population hubs can perhaps play it a little too safe, either from economics or just lack of imagination.
Ordering a prawn cocktail (£5) in a pub now might seem safe but, from a menu including creamy mushrooms on garlic bread, mixed veg pakora, spicy fried chicken wings and soup of the day, it seemed to promise a freshness lacking in the other choices. Prawn cocktail has moved on a lot since its first incarnation on every 'sophisticated' dinner party menu; here, served in a sundae glass, it's presented as if the 80s never happened – a gloop of Marie Rose sauce supporting the prawns in a suspension of pinkness and of time itself. It tasted fine but the home-made bread that came with it didn't taste as fresh to us as it should.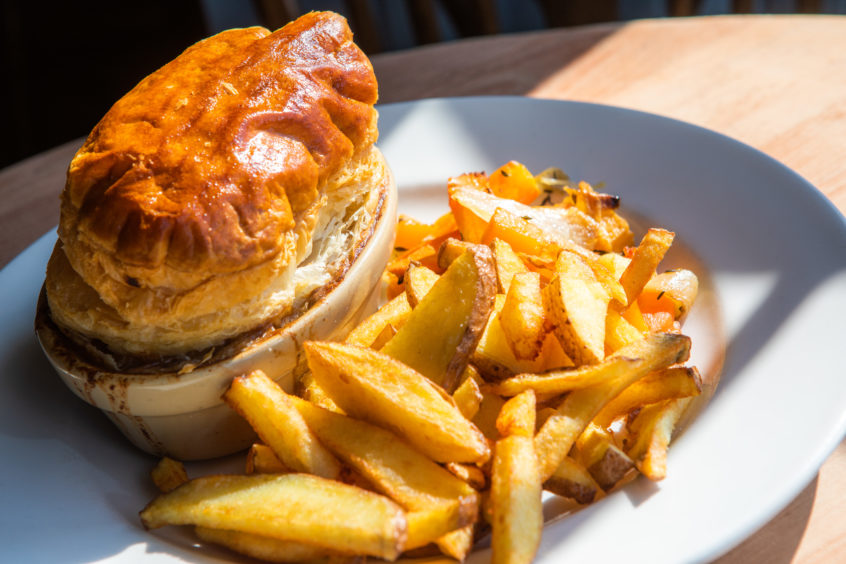 My chicken wings (£4) were numerous, hot and mildly spiced. But I didn't love them, I'm afraid – they were over-greasy and didn't taste of either spankingly fresh or searingly seasoned bird. Too much oil.
Now on to the star of the show.
If you eat at the Pitcairngreen Inn, order the steak and ale pie, made with local real ale and served with home made chips the way my mum used to make them. The pie was just delicious – perfection on a plate – filled with succulent Scottish beef, a very good gravy and topped with delicious puff pastry. The chips came skin-on and were ace. No triple cooking, no gastronomic reinventions, just the potato presented in its finest form, oddly shaped and tasting of higher things. An excellent plate of food for a bargain £9.80.
The vegetarian amongst us had macaroni cheese, chips and salad (£7) which he pronounced delicious. Macaroni cheese is something I never order in restaurants, as I can make it at home so easily – but for those who like that kind of thing this one was spot on. This was pronounced cheesy, which is just as well really. The same faultless chips adorned the carbfest, with the addition of a little salad to offer a vestige of hope to the aorta.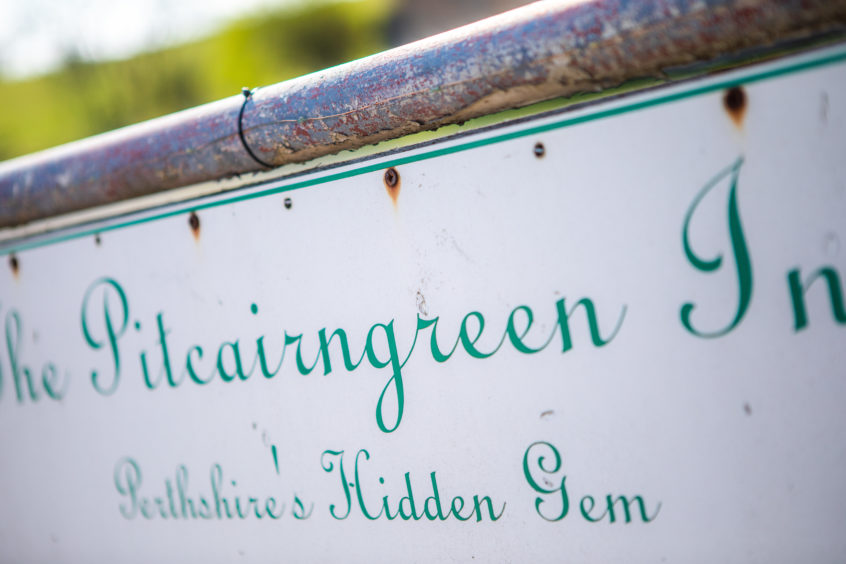 My friend Alvin had the southern fried chicken with blue cheese sauce (£9), although he substituted peppercorn sauce for the cheese. He was expecting the classically moreish crunch and crust on the outside and a juicy chuck on the inside, perhaps made more tender by a buttermilk marinade. This version was different in that the chicken was coated in a dry spice mixture which rendered the texture one dimensional, as opposed to the delicious collision of textures and flavours we expect from this basic ramped-up soul food.
We had read on the website that the chef was proud of his cheesecake so ordered the strawberry and white chocolate version on offer (£4.50), which we enhanced with cream and whisky and honey ice cream. That's just in case we hadn't ingested enough calories already. It was really good.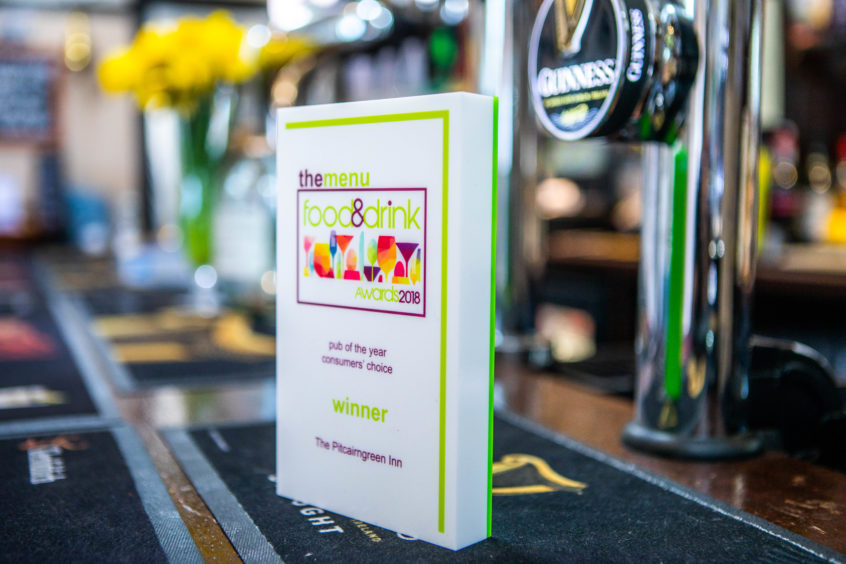 Service was charming as you'd expect from a pub that won Pub of the Year in the Menu's inaugural food and drink awards last year. The room is small, holding 20 people at most. The inn itself is 200 years old but we felt it lacked the atmosphere one might expect from a building of that age. It's a functional, perfectly pleasant space – delineated into the bar, restaurant area and function spaces – and everything works as it should. There's car parking over the road, it's dog friendly and the staff are welcoming and lovely.
The food is – yes – basic and much of it good. My reservations are that we all left feeling like we hadn't had as joyful an experience as we might have hoped for. This has nothing to do with money (the bill was a very reasonable £46.80 for three, including a half pint of Guinness) but, in our opinion, has everything to do with how you approach food. It can either be functional and tick the boxes or can be transformative and life-enhancing and show a care and precision that can elevate the most humble ingredients into a feast.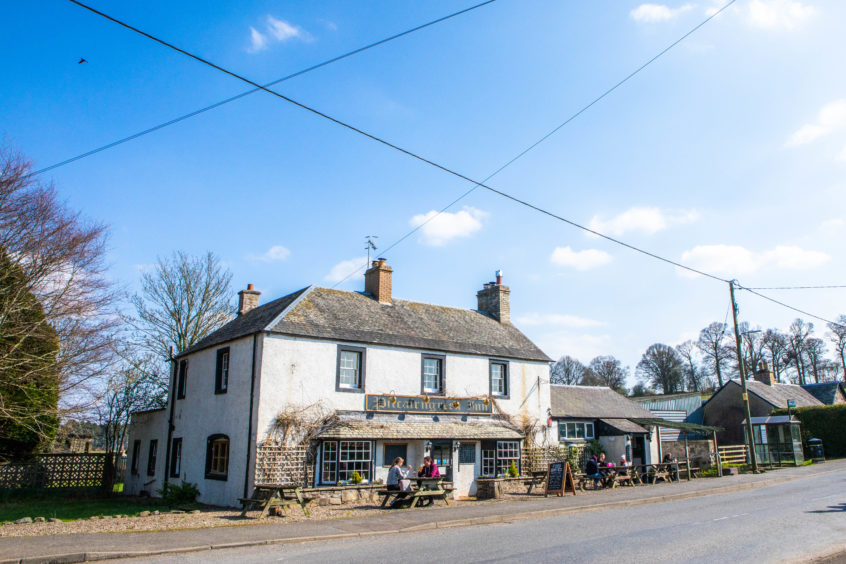 This popular eatery doesn't pretend to be anything other than what it is – Sarsons vinegar and HP Sauce on the tables, sachets of tomato sauce in bowls, no wine list – which gives it a degree of authenticity and makes it family friendly. The couple who run it are obviously genuine and heartfelt in their desire to continue to offer an award-winning experience. The fact that this kind of basic isn't really my thing probably says more about me than it does about them. And they do make the best steak and ale pie…
The Pitcairngreen Inn
Pitcairngreen
Perth PH1 3LP
t: 01738 583022
w: www.pitcairngreeninn.co.uk
Price: Starters from £3.50; mains from £5; desserts around £4.50.
Value: 9
Menu: 6
Atmosphere: 6
Service: 9
Food: 6
Total: 36/50