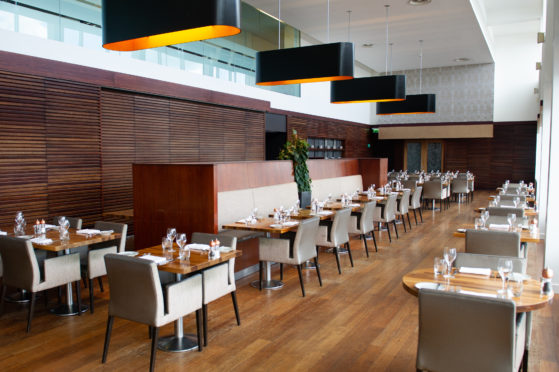 The Apex City Quay Hotel in Dundee opened in 2003 and finally brought an idea of modern hotel living to the city.
In an enviable location overlooking the docks, the hotel featured light, contemporary rooms, welcoming public spaces, a pleasing spa and a restaurant that served pretty good food.
The development of the waterside meant that the Apex was a pivotal building in how the city would be perceived and the fact it was done well was something to be applauded, especially seeing the civic planning horror show that was to follow. As such I've always looked fondly at the Apex which, as the years went by, has weathered gently in a quietly unassuming way.
That I (and I suspect many others), didn't go as often as we should was, I think, because of the roaring A92 which effectively cut off that dock area from the city, both visually and in terms of pedestrian footfall. But a recent visit to the spa there reminded me how I used to enjoy this place.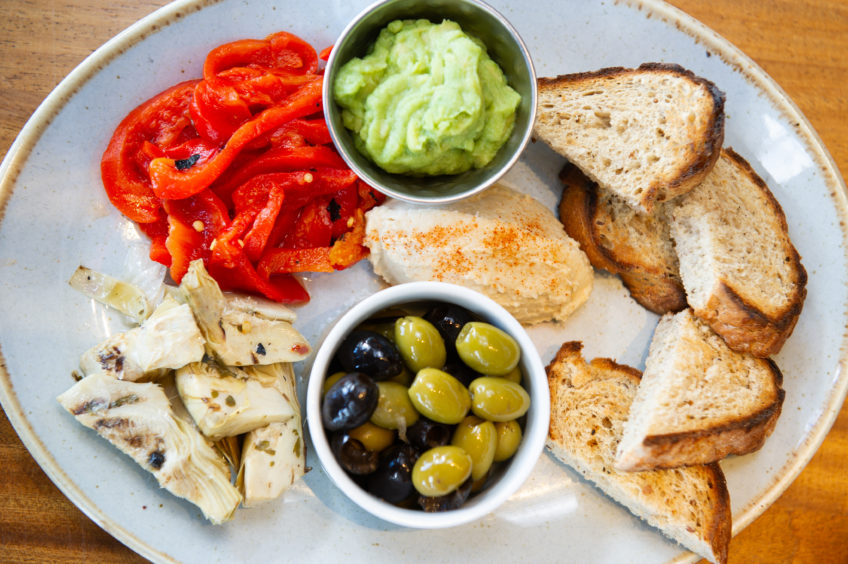 Initial signs for our dinner were encouraging. The menus posted online showed an understanding.of what and how people like to eat today. There are lots of vegetarian options, a reasonably priced set menu (£18.95 for twocourses) and a vegan and gluten free menu. The space is light and airy and our window table gave us a great view of the wakeboarding centre in the adjacent dock. The greeting from the young manager was warm and his effusiveness about the food, and the chef seemed so genuine we couldn't wait to eat.
It was the 10-year anniversary of Paul McCartney's meat free Monday initiative the night we dined. I chose the Taste of Scotland vegetarian plate (£8) as my starter whilst David had the Caesar salad (£5.50), having established that it was vegetarian and didn't come with the classic saline rasp of anchovies. I'm afraid mine just wasn't good; a dismal plate dominated by four slices of rye bread, one sliver of salt baked celeriac, the same of cheese, a devilled egg and crispy veggie haggis was not the taste of MY Scotland – nor yours, I would wager.
The rye bread ballast was simply overwhelming and added to the greyness of the plate, a fact amplified by the arrival of some wonderful, still warm home-made bread and whipped butter for the table.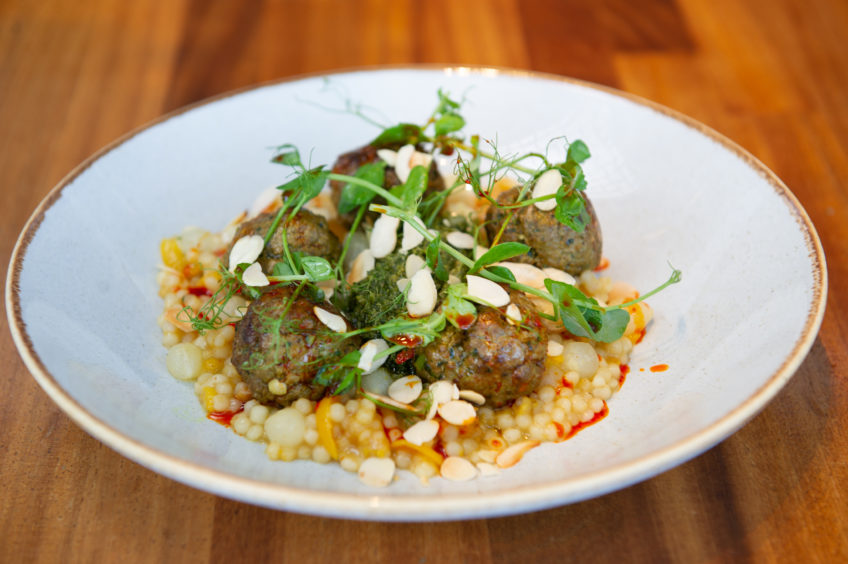 David's vegetarian Caesar arrived with rashers of bacon plonked over the top, a mistake that was swiftly rectified – but pretty elementary. Alvin's nibble board (£6.50) of hummus, grilled peppers, avocado etc was fine but uninspiring – when food like this is served it really becomes about assembling rather than cooking, and this was pretty pedestrian. Admittedly our three starter choices were hardly pushing the boundaries of innovation but my view is that the simplest food should burst with flavour and visual appeal – and these didn't.
Mains fared little better. I had Moroccan lamb kofta with giant couscous and parsley and mint dressing (£16). I'd asked the manager what he thought was the best dish on the menu and, apart from the steaks, this was it. The lamb meatballs were overcooked and thus rather dry. The spice balance was wrong too, meaning that what should have been an intense hit of the Maghreb was more an acrid dusty challenge to the meat. The couscous had an unpleasant sweet taste that was not alleviated by the addition of almonds and, perplexingly, small onions reminiscent of silverskins.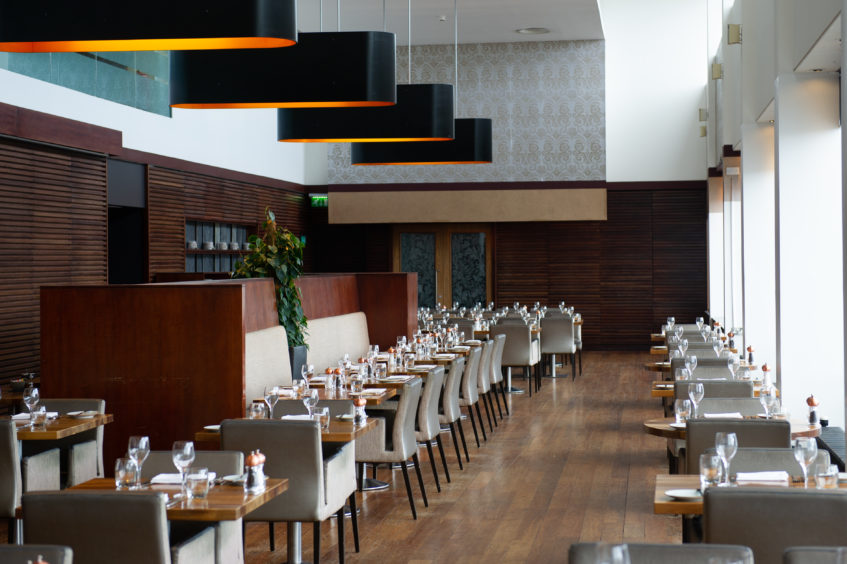 David's smoked cheddar mac and cheese (£12.50) came with garlic bread but the advertised salad was not green but a bowl of tomatoes and cucumber, both undeseasoned and providing no counterpoint to the dryness of the macaroni – which itself suffered in balance from the knockout bruising given by the smoked cheese.
Alvin's Metro Mac burger (£15.50) was huge and hugely overcooked. We'd seen a cremated version arrive on the next table and had assumed that the diner had requested hers to be well done; Alvin had not requested such treatment and was surprised to see his burger arrive as grey as a badger and of such uniform texture it was not unlike the ones my mum used to feed us when she got giddy with excitement about getting a freezer. This one was made in the kitchen (we checked) and thus it seems doubly strange to present a burger so devoid of texture that it looked somehow steam-pressed. It tasted fine though.
Now the good news! The desserts were immaculate. The Dundee cake and whisky cheesecake, with candied oranges and cherry compote (£6.50) was something to treasure and should be given protected status by Tayside. A really great, innovative combination of flavours. The seasonal orchard tart of the day (£6.50) was apple, served with crème fraiche ice cream. Wonderful! This pastry chef is ace.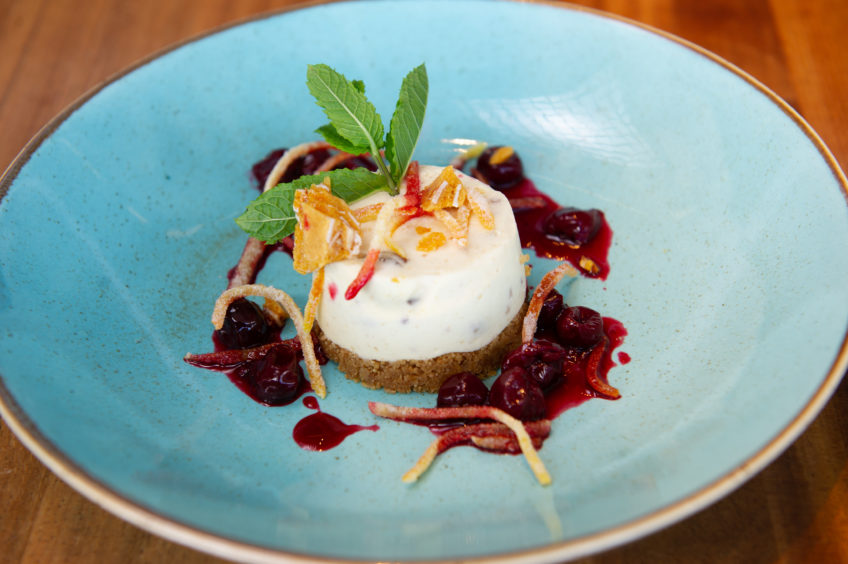 It was so good to finish a meal in this joyful way after we had entered the restaurant full of great hopes. I do have a feeling that it could be good, and maybe we just went on an off night – but there's a lot to fix. The menu is probably too long and needs to be more concise. The savoury cooking is erratic and some of the produce used isn't punchy enough (tasteless tomatoes, for example). Meats are obviously overcooked. The tables need to be cleaned between courses – it became a game for us to see just how long that slick of oil, the puddle of water and the huddle of breadcrumbs and salt would remain on the table and, in fact, it was still there when we left.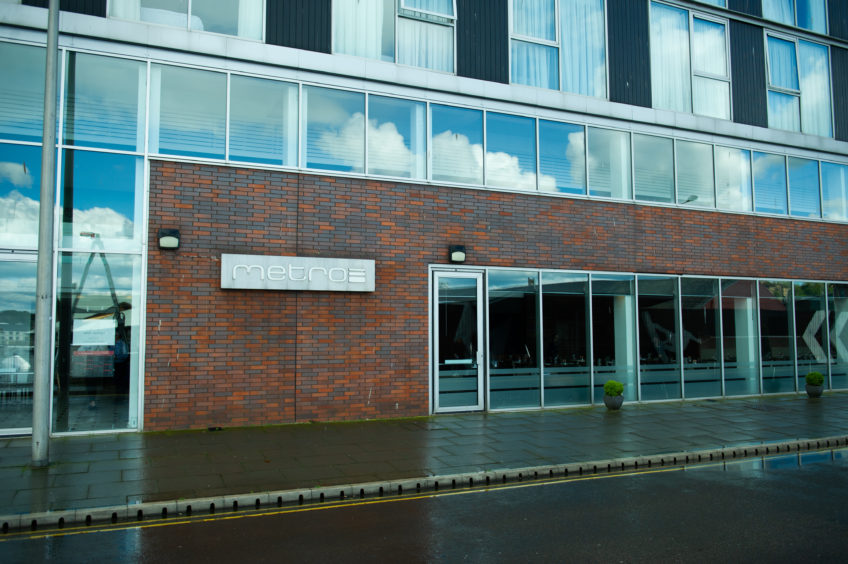 That the amazing dessert chef pulled off a great feat by ending our meal in such a reverie of sugar wasn't enough to save the night but at least it reinforced the idea that this kitchen could perhaps provide what Dundee still doesn't have (with the exception of the DCA) – a great, casual brasserie type venue to eat, from breakfast to a late supper.
But to do that they need to tighten up hugely and find some kind of focus.
Metro Bar & Brasserie
Apex City Quay Hotel
1 West Victoria Dock Street DD1 3JP
t: 01382 202404
Prices: Starters from £5.50; mains from £12.50; desserts from £5.50. Set menu 2 courses £18.95, 3 courses £22.95.
Value: 5/10
Menu: 7/10
Atmosphere: 8/10
Service: 7/10
Food: 6/10
Total: 33/50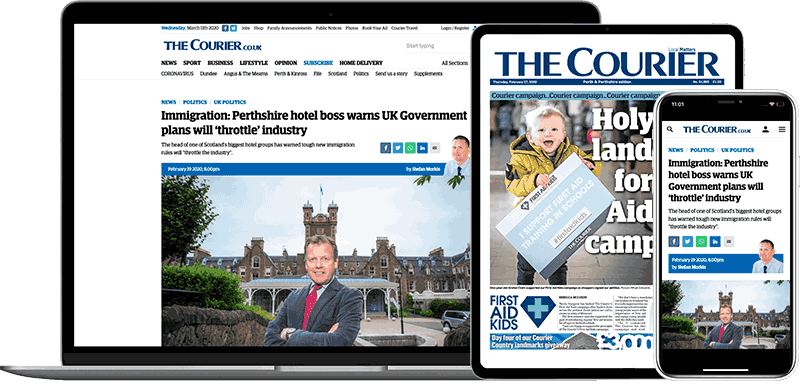 Help support quality local journalism … become a digital subscriber to The Courier
For as little as £5.99 a month you can access all of our content, including Premium articles.
Subscribe