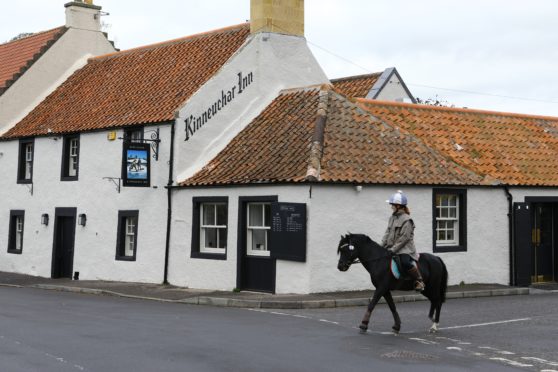 "Perfection is achieved, not when there is nothing more to add, but when there is nothing left to take away." Antoine de Saint-Exupery.
I can't remember such a massive sense of anticipation about a local restaurant opening as there was for the Kinneuchar Inn.
Opened by a couple who have strong links and friendships with many of my favourite restaurants and chefs in London – not least Margot Henderson and her quite brilliant Rochelle Canteen – the build-up to this, the opening night of a renovated pub in a small village in the East Neuk of Fife, seemed huge.
Stoked by tantalising Instagram posts of the interior and the soft-launch , we just couldn't wait for the doors to open.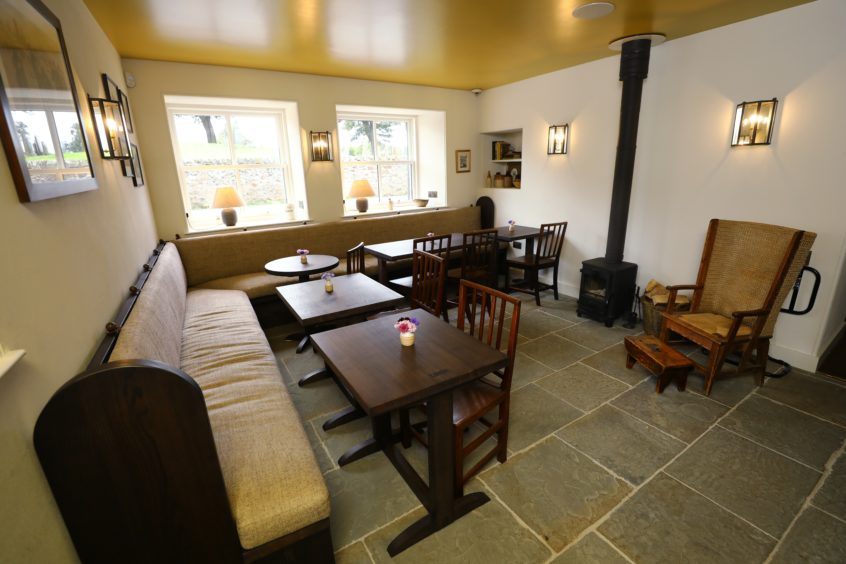 We got the last table on opening night and it's fair to say that our carload of foodies (me, Maxine and David) was expecting great things – and we were not disappointed because this place is truly a game-changer.
Sitting in the attractive village of Kilconquhar, a few miles from Elie, the Inn has been closed for two years whilst  major remodelling took place – and what a fine job chef James Ferguson and manager Alethea Palmer have done.
The space has been repurposed with a craftsman's eye and a passion – even the local hand-crafted chairs (which themselves seem modelled on the purity of iconic Hans Wegner designs), feature specially created indentations to hang your jacket on.
That's care! Everything is understated but considered – even the soap in the toilets is by cult Australian brand Aesop.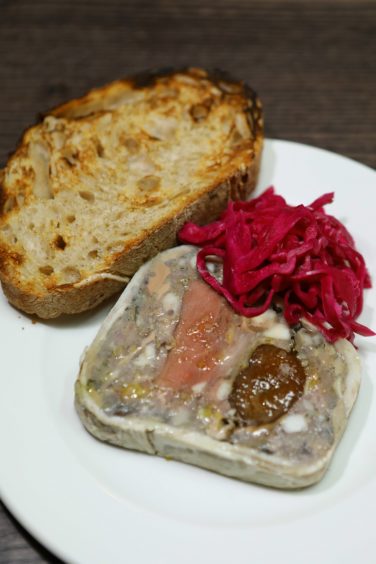 People may mock the celebration of seemingly small things like soap but the cleverest restaurateurs know that God is in the detail. And the sense of quiet perfection here is exemplary.
Cosy nooks and crannies are available for pre or post dinner drinks and conversation. There is a wood-burner in the main dining room and a fireplace in the beautiful events space/private dining room.
A purpose-built butchery means that local meat can be butchered on site, bringing the great Fergus Henderson's concept of nose to tail eating a mere few steps away. It's really joyful to feel a sense of cossetting that isn't about conspicuous consumption but is about care for the customer.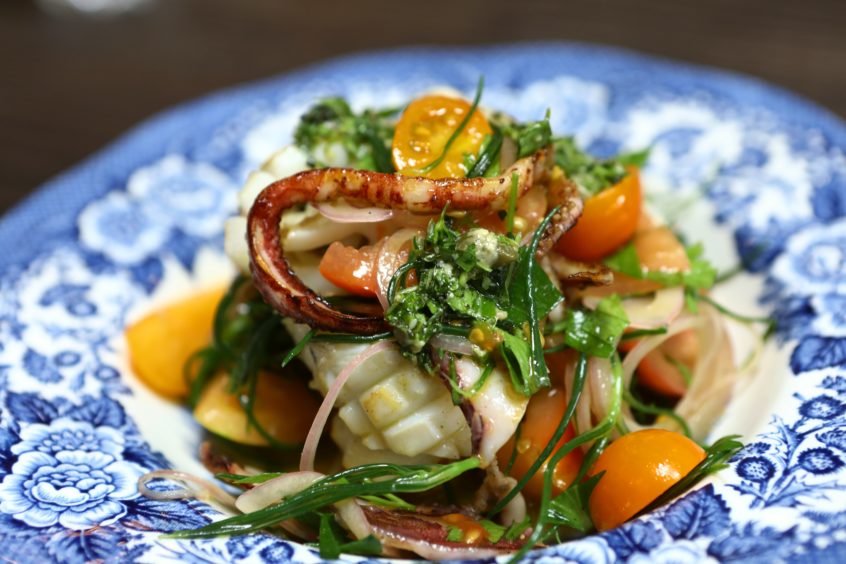 Alethea Palmer seems to be everywhere tonight – the mark of a perfect host, even finding time on what must have been a stressful night to give us a quick tour. She has that intrinsic skill that many restaurateurs lack – an empathetic understanding of what people want when they eat out.
One of the best things Alethea did for us though was recommend that we order some bread as soon as we sat down – and also the skate knobs with aioli.
The bread was grilled flatbread with fava and mint (£4.50) and the deep-fried skate knobs with aioli (£4) were simply perfection (if you look at the Inn's Instagram feed you can see all the local suppliers, including the peerless family-run David Lowrie Fish).
By now, the three of us were mildly euphoric with the idea that – AT LAST – we had found the perfect local restaurant. If the food could only live up to everything else – including our probably impossibly elevated expectations – then there would indeed be cause for celebration from the fantastic wine-list, which includes ridiculously low-priced but very good wines by the glass. Great to see St John wines on the list!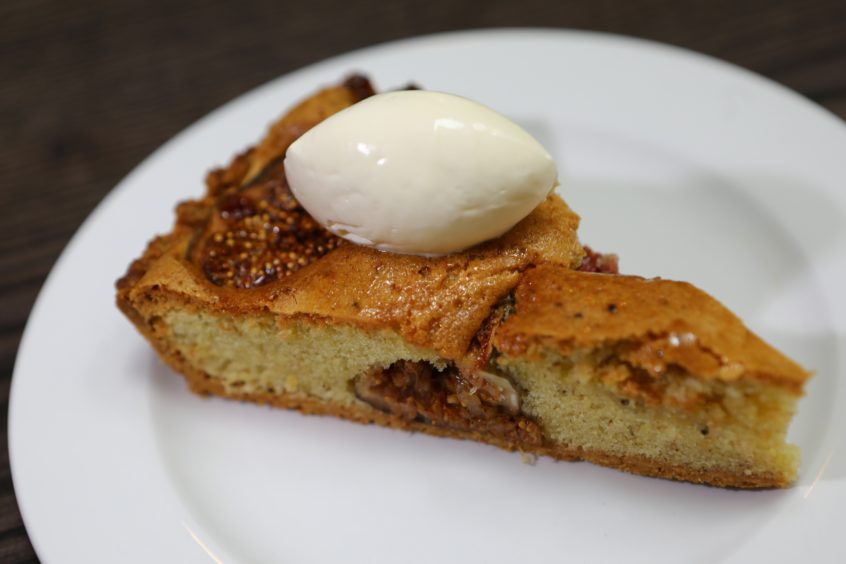 The food was ace. We ordered as much as we could humanly eat – and then some – because we didn't want to miss out on cooking of this standard.
So we had silky cauliflower soup with Gubbeen cheese (£6), young shallots with herb vinaigrette and soft-boiled egg (£7.50), pigeon terrine (£8.50) and also grilled Shetland squid with tomatoes and coriander (£11). To start!
My friend, author, chef and renowned food writer Maxine Clark simply turned to me at one point and said: "there is nothing about this food I don't love". She was right. It was perfect.
As dish after dish appeared I felt a bit like people might feel emerging from a long period of austerity or abstinence – finally able to enjoy the simple pleasures of beautiful cooking with remarkable ingredients from the land, sea and sky.
Beef shin and kidney pie (£15), Texel lamb, turnips and anchovy (£18.50), warm beetroot and sorrel (£4) and East Neuk market garden salad (£4)…in our exuberance to celebrate everything we became the table who ate everything.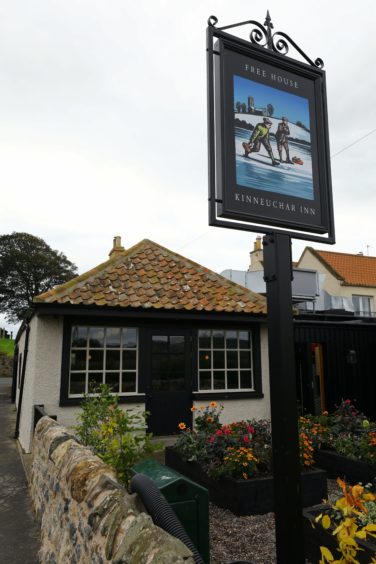 We ended with a massive piece of the most divinely textured and perfumed fig and brown butter tart (£6) and really, had God claimed me at that point I would have died a very happy man.
This place is special. Everything offered is as local as can be, with much sourced from farms on the Balcaskie estate and other nearby producers. The wine list is intelligent and reasonably priced.
The space is comfortable, casual and unpretentious – but also it feels like an event to walk through the doors into this warm and inviting environment. Service is perfect. But it's the cooking that shines; James Ferguson is a man who can take the key elements of great ingredients and do enough just to let them sing, both alone and in harmony.
He's a cook who gets to the heart of a dish and amplifies it so it becomes greater than the already brilliant sum of its parts. Nothing is extraneous and nothing is wasted. Really, he's amazing.
If the above isn't enough I have to say that hearing that this couple believe in the joy of long Sunday lunches is wonderful for we sybarites who abhor fast table-turning; and equally welcome is an idea that they might introduce a "buttie board" at the bar to maximise the use of the prime ingredients available to them and to us.
I believe it is also their intention to bring in other top chefs to cook for special events. They are fired up to make this work.  Really, with two people so inspired and a local community behind them then it can't fail.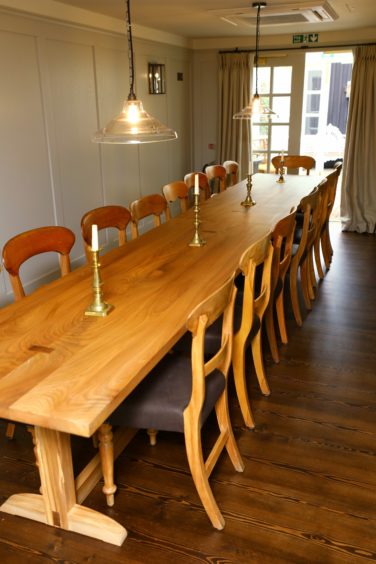 We left here feeling all was well with the world. We'd eaten well, we'd chatted and laughed and we'd been looked after.
This is a mile away from self-conscious fine dining, new food trends and tasting menus full of unwanted cheffy touches. This is cooking which is in thrall to one thing and one thing only – the providence of nature and the skill it takes to bring good things to table.
In an age where food is ubiquitous and yet eating well and simply is something many have forgotten, then a chef of the calibre of James Ferguson reminds me of that Sparks lyric – "it's a lot like playing the violin – you cannot start off and be Yehudi Menuhin".
Go here to sample a chef quite simply at the top of his game. Like I say – a gamechanger and thus top marks all round!
Kinneuchar Inn
9-11 Main Street
Kilconquhar
Leven KY9 1LF
t: 01333 340377
w: facebook.com
Prices: starters from £3.50; mains from £14.50; desserts from £6.
Value: 10/10
Menu: 10/10
Atmosphere: 10/10
Service: 10/10
Food: 10/10
Total: 50/50