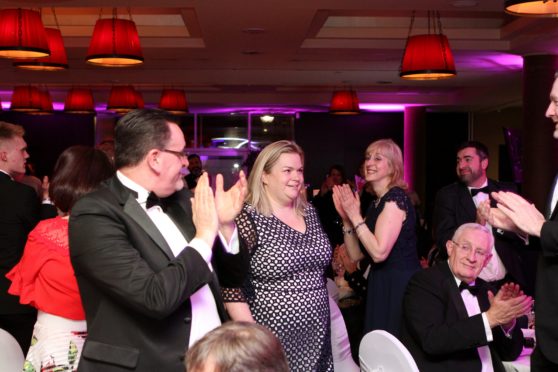 Back in March Mary-Jane Duncan became the first ambassador for The Courier Menu Food and Drink Awards. Here, she tells Caroline Lindsay what the past few months have brought her and why everyone should consider entering the Menu Awards 2019.
Mary-Jane (MJ) Duncan, owner of Kitschnbake coffee shop in Newport, clearly recalls the moment she realised she was announced as Food and Drink Ambassador 2018 at the Menu's inaugural Food and Drinks awards back in March.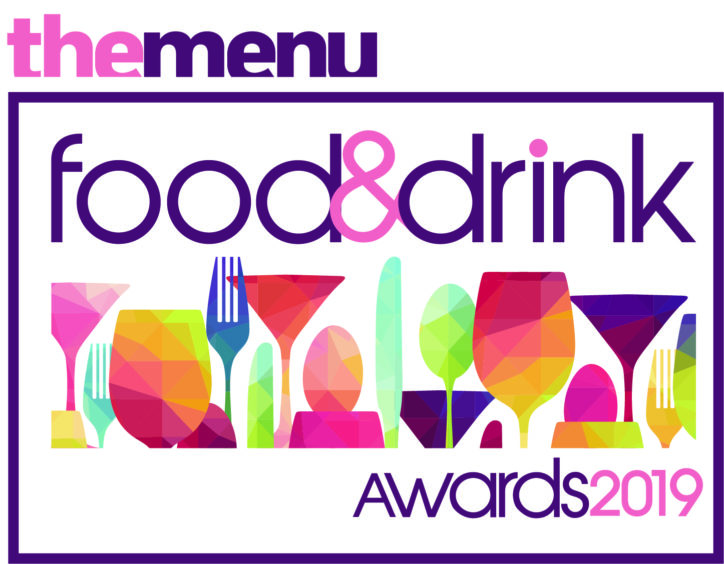 "Earlier in the evening Kitschnbake had won Coffee Shop of the Year and I was still on cloud nine," she says. "It was only when someone gave me a dunt and told me to stop chatting that I realised something else was happening. I certainly had no notion that it included me!" she smiles.
Explaining what inspired her to enter Kitschnbake in 2018's Menu Awards, she says: "The Courier has been a staple in the café since we opened. There is a copy available every day for our customers to read whilst they visit and as it celebrates everything local to us, we wanted to be a part of it."
MJ had no idea that the Judges' Choice: Food and Drink Ambassador award even existed until she heard her name announced. Admitting she was "overwhelmed," she adds: "It wasn't just me who achieved this – I owe so much to my super staff and the customers who have supported us.
"The last few months have really opened my eyes to the wealth of passion and talent in the area, even more than I'd originally imagined," she continues.
"I've been lucky enough to attend more events this year and meet some exceptionally talented producers and suppliers who never fail to impress me," MJ continues.
"Between the opening of the V&A and other high profile events like the Carnoustie Golf Open, the eyes of the world have been on Courier Country in 2018. The local Food and Drink producers have not faltered in rising to challenge and have done us proud. It's been wonderful to watch and play a small part in it."
As ambassador, MJ will sit on the judging panel for the Menu Awards 2019, an experience she is relishing.
"It's very exciting to have been asked to work alongside the other judges and get an insight into the quality of application," she enthuses.
"I understand the level of entries for the inaugural awards was very high and, I imagine, perhaps even more so now the awards are in their second year. I'm looking forward to visiting some of the establishments and learning about their staff and products."
Although the closing date for nominations is January 11 2019, MJ believes that businesses from across Courier Country should get their entries in without delay.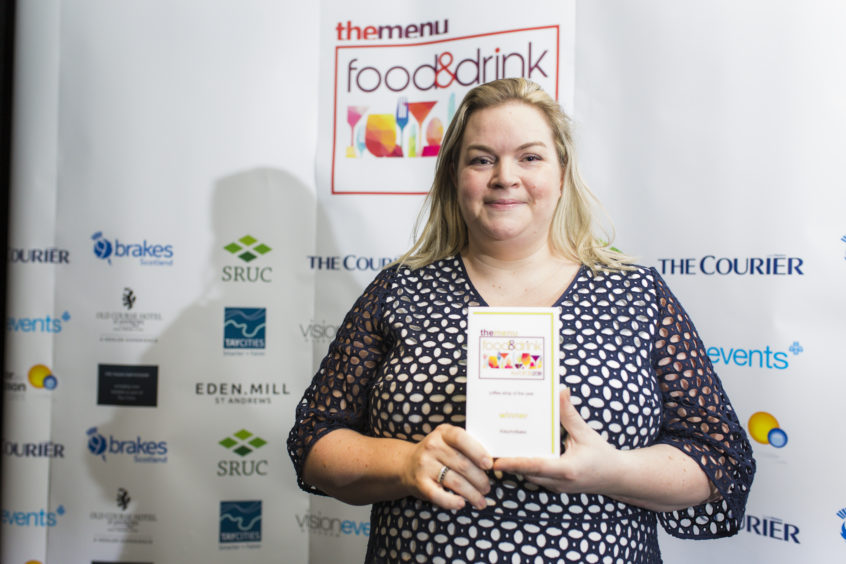 "We have such a wealth of brilliant Food and Drink Businesses here that they all deserve to be acknowledged," she says. "The awards are just a great way of throwing their name in the hat. The fact that the event itself is a brilliant evening in a wonderful venue doesn't hurt either!
"Industry recognition is a massive boost to morale and just gives you that wee pat on the back that sometimes makes it all worthwhile. We love that the award meant as much to our regular customers as it did to myself and the staff. It really did feel like a joint effort," she continues.
MJ hopes that young people across the region's food and drink industry will be encouraged to enter the awards.
"The hospitality industry is sometimes seen as a stop gap career before moving on to better things and yet the food and drink industry in Scotland alone is huge," she says. "This rising talent should be nurtured and encouraged so Scotland can continue to act on an international platform, and not keep these brilliant young people to ourselves, as tempting as that may be," she says.
Her message to anyone thinking about entering is: "Don't hesitate. If we can manage to pull together a decent application form, then anyone can!
"It doesn't need to be full of corporate speech or industry talk. Your passion will shine through and we look forward to reading all about it."
---
Your chance to get involved
After the success of our inaugural awards, The Menu team is pleased to announce there are still opportunities to sponsor some prestigious awards categories in The Menu Food & Drink Awards 2019.
You could get your business or brand associated with  these categories: Chef of the Year; Street Vendor of the Year; New Talent (Rising Star); Best Craft Beer (New); Best Craft Distiller (New); Best Newcomer (New); and Pub of the Year.
Here's what four of our sponsors so far have to say…
Highland Game is sponsoring the Restaurant of the Year Award.
Based in Dundee and recognised as the No 1 British venison brand, and market influencer in food service and retail, Highland Game pride themselves on their top-quality venison, sourced from the Scottish hills.
Sales and marketing manager Euan Ross says: "With such an array of talent supported by inspirational high quality regional produce, Highland Game is delighted to sponsor Restaurant of the Year at the Menu Food & Drink Awards on March 28 2019.
"To be nominated with the anticipation of winning top spot on the night, being acclaimed by your peers is naturally the best way to showcase your restaurant's unique craft in all aspects of concept, kitchen, service, quality, value and experience."
Sodexo is sponsoring the Chef of the Year Award

Sodexo is a team of event specialists, food experts and hospitality professionals who create and deliver dining experiences at more than 50 venues in the UK and Ireland. They work as a trusted partner with iconic venues such as Ascot Racecourse, Royal Botanic Garden Edinburgh, the American Express Community Stadium and Hampden Park, and world-renowned events such as Royal Ascot, RHS Chelsea Flower Show, Henley Royal Regatta and The Open, in some cases for over 30 years.
Kate Nicholl, Sodexo regional sales manager for Scotland and Northern Ireland, says: "We believe a perfect culinary experience takes the diner on a multi-sensory journey, with every course creatively planned and lovingly crafted to match the mood of the occasion, season and venue. We are connoisseurs at capturing this spirit, and skilled in creating beautiful food that delivers way beyond expectation.
"We're absolutely delighted to take part in this year's Menu Awards, and we're particularly interested in the background of the event because it's at the heart of what Sodexo do.
"Even though we're a big company, we are all about local provenance."
Food from Fife, in partnership with Fife Council Economic Development, is sponsoring the Farm to Fork Award – Food & Drink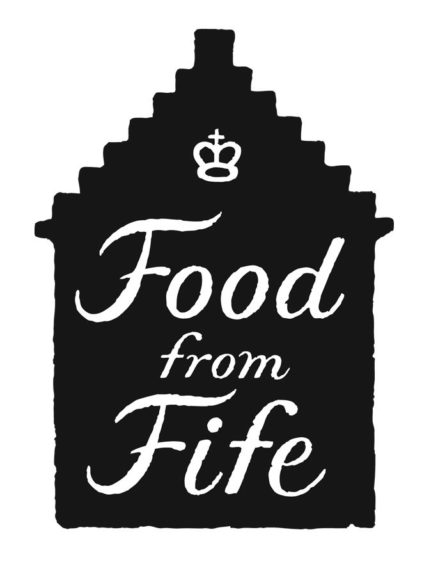 Food from Fife is a regional food group made up of over 60 diverse businesses from across the region. Their members range from restaurants, cafes and hotels to food producers, festivals, colleges and heritage organisations. Together they work to grow the food and drink and food tourism industry in Fife.
Dot Smith of Food From Fife comments: "Food from Fife is delighted to sponsor this award, with support from Fife's Trade Development Programme, and to celebrate local food and drink across the region."
Eden Mill is sponsoring the Cocktail Bar of the Year Award, one of four new categories this year
Eden Mill St Andrews is a specialist independent microbrewery and distillery based in Guardbridge, and brand ambassador Steve Lowrie McKay says: "We at Eden Mill are thrilled to sponsor the new category of Cocktail Bar of the Year.
"As a distillery, we really value and appreciate the passion and creativity that mixologists bring to their bar, customers and the drinks industry.
"Personally, I go out and work with the mixologists to ensure that, when designing a new cocktail, we get it just right," he continues.
"These meetings are an arduous task but, judging by the feedback from the customer, it's one where we know we're doing something right."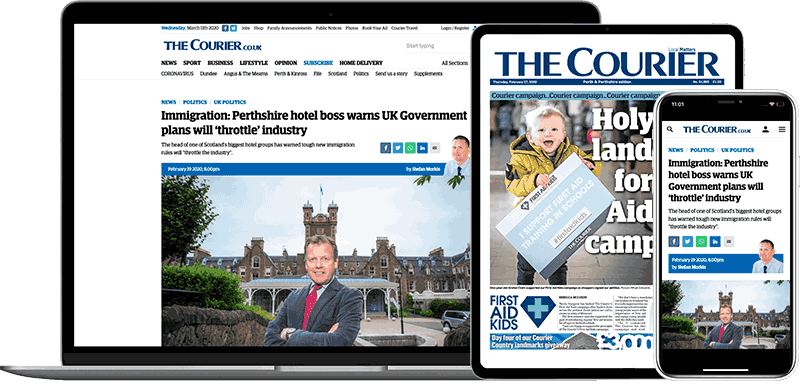 Help support quality local journalism … become a digital subscriber to The Courier
For as little as £5.99 a month you can access all of our content, including Premium articles.
Subscribe