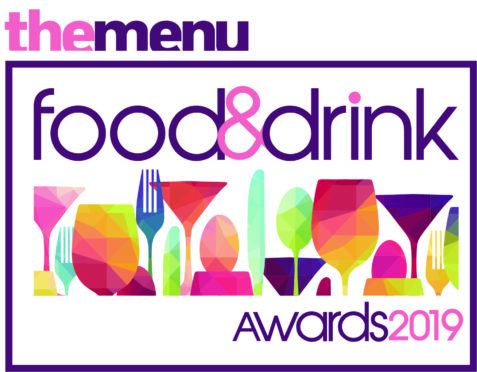 Precious time spent baking with his granny when he was a young lad gave Albert Close a passion for cooking that has never left him.
As course leader for professional cookery and D&A College, Albert loves sharing his knowledge and experience with his students.
"A lot of young people are keen to start a career in the food and drink industry because they see so much of it on TV with celebrity shows like Bake Off and MasterChef," he says.
"But whereas youngsters used to learn from scratch from their parents or grandparents, that is becoming rarer now and that's something we want to address.
"We're currently working on a project with the horticultural department called Fork to Plate so that students chart the progression of food, from where and when it's grown and harvested, to the way it's cooked and how it ends up on the plate.
"That's very much at the heart of our ethos," he continues.
"The job market in hospitality is huge, especially in this area, and I'm a great believer that just because someone isn't academic or hasn't been to university, doesn't mean they can't be successful and thrive. That's what we at the college try to promote," he says.
Albert admits that while any career in the hospitality industry can be hard work, the benefits easily outweigh any negatives.
"It's so rewarding to see shy youngsters come to us, experience work in our restaurants, and transform into confident young adults with a bundle of soft skills," he smiles.
He believes the Menu Food and Drink Awards 2019 are a huge opportunity to showcase the fantastic talent across the region and celebrate the opportunities offered by a career in this industry.
"Some youngsters say, 'Oh I only do bar work' but a career in the food and drink industry is no different from eight years' training as a doctor – you train and you learn all the time. I'm 41 and I'm still learning!" he says.
"We do a lot of work with local schools and hope that young people will get the bug and the passion.
"After all, how many people can say their job is their hobby? It's a passion you have within you and we want to help maximise it."
Dr Athina Tziboula-Clarke, head of Abertay University's division of food and drink, has 37 years' experience in the food sector – spanning research, academia and food industry – but took a rather unusual route to get there.
She explains: "I actually started my career in food and drink from a veterinary background as I am a qualified vet. However, early in my studies in Greece I recognised the importance of dairy farming for the Greek economy and decided to specialise in dairy science.
"This led me to come to Scotland to study for a PhD in dairy science and pursue a career as a research scientist at the Hannah Research Institute in Ayr," she continues.
"I then moved to a career in the food industry working for global health and nutrition company FMC, which led to my present academic role at Abertay.
Dr Tziboula-Clarke has nothing but encouragement for any youngster planning to embark on a career in this area.
"Opportunities in the food industry are huge – there are some 120,000 retirements in the next few years so the demand for qualified professionals will be high," she points out.
"The job itself is high paced and variable – no two days are the same. It also pays well and is very motivating as you deal with tight deadlines and customers.
"If you can think on your feet, can be flexible and a good communicator then this is the ideal pathway for you," she continues.
"My advice would be to believe in yourself, think big and be prepared to put in the work. At school, opt to study chemistry or biology and make sure you are good at maths. Food careers go beyond those in the catering sector – you could be the food technologist who will produce the next generation's top-selling meals for a big UK chain, or the sensory marketer that leads media campaigns. You could even be the sensory scientist who explores our deepest thoughts and feelings that drive our impulsive food choices, or the buyer for procurement controlling faraway food supply chains, travelling the globe."
The Menu Food and Drink Awards celebrate the top talent across the region, hopefully inspiring youngsters to consider a career in food and drink, and Dr Tziboula-Clarke believes they are something to aspire to.
"The awards are an absolutely brilliant initiative for discovering young talent and a great vehicle for promoting careers in the food and drink industry," she says.
"I'd also like to see a greater emphasis on careers in food manufacturing, other than catering, to help the industry grow and gain a global market share."
www.themenufoodanddrinkawards.co.uk