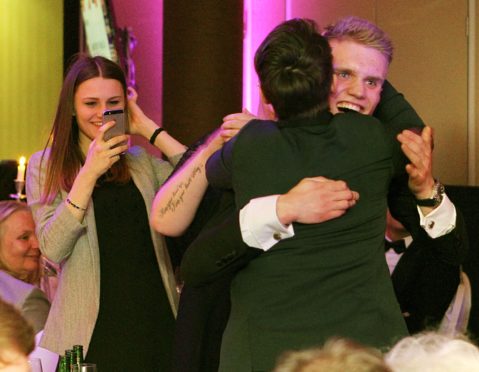 When Paul Newman was at school he was one of the very few boys who took home economics classes but it was then that he knew he loved food and wanted to work in the food industry. Today, he is chef proprietor of Thyme at Errichel near Aberfeldy, and a proud winner of Chef of the Year at the inaugural Menu Food and Drink Awards in March this year at the Old Course Hotel St Andrews,
"It was such an amazing honour," he smiles. "We were all incredibly proud, our team put in so much work in all areas of our business. We all get involved and help out in all aspects, and to receive an accolade like this was fantastic recognition of everyone's efforts and will help pave the way to grow and build our business in future.
"There is so much talent in our area, so many people who are dedicating themselves to world-class food, drink and hospitality. It's such an exciting industry to be involved in."
Paul believes that the Menu Awards raise the profile and awareness of all the amazing food and drink we have right on our doorstep and solidify Courier Country's place in the industry.
"If the industry is to continue to be successful we need to showcase, promote and encourage businesses who reflect the highest quality and standards," he says.
"We need to attract people into the industry, to see it as a place full of fantastic and exciting career opportunities for life.
"Awards like this are great networking events too – helping connect great businesses, promote collaboration and all sorts of exciting things can happen when businesses work together," he continues.
He also stresses that attracting and nurturing younger talent is vital.
"These people will be tomorrow's leaders, creatives, workers and thinkers. We need to encourage shared learning, the passing on of skills and the exploration of innovation and development of new skills. Food and Drink is an exciting industry but it comes with challenges, and nurturing our talent will ensure that the region and the nation will continue to compete successfully on regional, national and global levels."
The closing date for the Menu Food and Drink Awards 2019 is January 11 so there's still plenty of time to get your entries in.
"The Menu Awards is a great way to recognise your teams' efforts," says Paul. I believe The Awards will become a benchmark for our region, for all those food and drink businesses who are constantly striving to become better, invest in training, innovate and develop their product.
"It's an opportunity to for both winners and finalists to recognised and promoted to a wider audience. The Menu Awards offers a level playing field – where smaller, independent businesses can compete on quality and integrity amongst the larger more established players."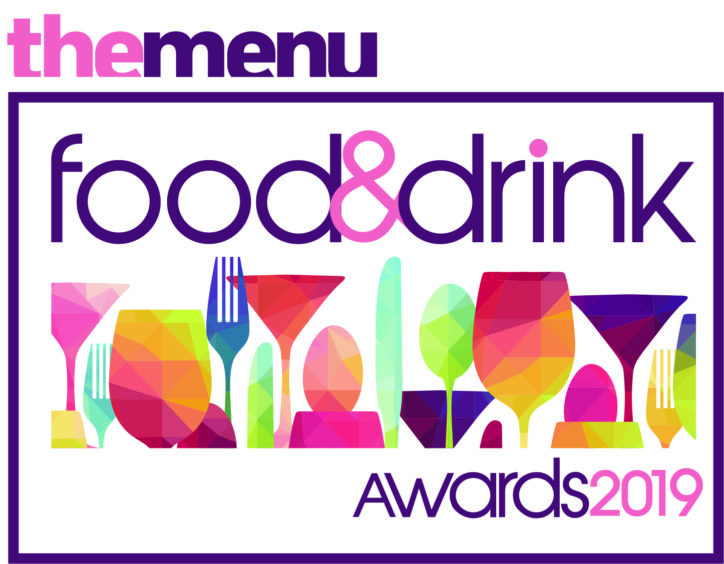 Sam Larg and Kate Carter of the Cheesy Toast Shack in Kingsbarns won Street Vendor of the Year 2018.
"Winning was just great and made us feel really powered up," Kate reveals. "We've had a lot of people mentioning it – Courier readers are definitely paying attention to street food and what's going on in their local area for food and drink.
"I would definitely recommend that people get their entries in to get their name on the map. It made us more recognisable and it was such a great night with lots of lovely people from across all the different categories."
Sam and Kate hope to enter 2019's awards although their energies are taken up elsewhere at the moment – they have recently had their first baby, a little boy called Nel.
"He's our pride and joy," Kate smiles.
Who can forget the beaming smile of young Lewis Pickett when he was announced as the winner of the New Talent/Rising Star award in March?
"It was fantastic to be part of the first ever Menu Awards," Lewis says now. "It meant so much to me to win the award and now I'm trying as hard as I can to get as much experience in the industry as possible."
Working as a barman and waiter, with occasional cheffing, at the Aboukir Hotel in Carnoustie, Lewis adds: "I'm working with a good team, enjoying it, and learning a lot. And seeing customers walking away happy is a really good feeling."
Urging as many young people as possible to enter 2019's awards, he says: "It's definitely well worth it and great to be a part of such a brilliant evening."
The Farm to Fork Award 2018 was won by Claire Pollock of Ardross Farm Shop near Elie.
"We were absolutely blown away to win an award like this," says Claire. "The awards rightly celebrate the fantastic food and drink in this area and they really highlighted other businesses I didn't know about who I'd like to work with.
"The young people in our team at Ardross keep us on our toes and I think it's important to nurture young talent across every industry, including food and drink.
"An of course, I loved the fabulous five-course meal and the entertainment although, as I was the only one who got to the event, perhaps I shouldn't mention that!" she laughs.
Julie Lewis of The Adamson won Mixologist/Sommelier of the Year 2018, and the thrill of the awards night is still with her.
"We really loved the inaugural Menu Awards and were so excited to win," she smiles. "The fact we were up for both wine and cocktails was amazing and it really was a thrill to win it because we all know how hard everyone in this industry works, and winning gave us a real buzz."
Will she enter 2019's awards?
"Absolutely!" she says, adding: "My message to anyone thinking about entering is don't hold back. It made a big impact on our business – it's a real accolade and something to be proud of."
www.themenufoodanddrinkawards.co.uk