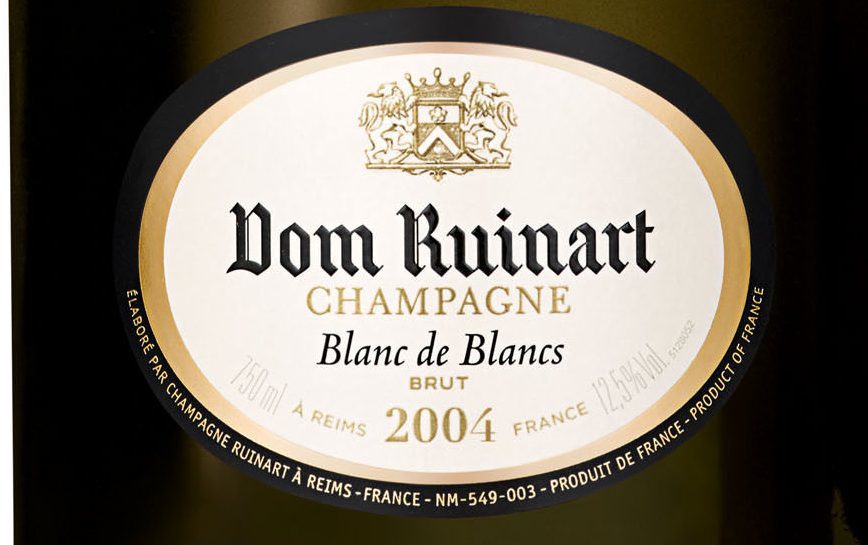 Sam Wylie-Harris celebrates the harvest season with some top picks from previous vintages, including Champagne, Bordeaux and the Rheingau region in Germany
With grapes fully ripened and the harvest season in full swing, it's make or break in the vineyard with tons of fruit being picked, and a year's worth of hard work coming to fruition.
Just like farmers, winemakers are at the mercy of Mother Nature (the weather defines the vintage) and determining when the fruit is ripe, with the right balance of sugar, acidity and flavours is the most important decision in the vintner's calendar.
Once the harvest gets under way and the vineyard crew start picking, sorting and crushing, the highlight is the end of harvest celebrations before the real winemaking begins.
To cheer on the winegrowers and picking crews, here are a bunch of wines from previous vintages that are drinking beautifully and pay tribute to their talent, and the challenge of producing a healthy crop.
BRILLIANT BUBBLES
:: Moet & Chandon Champagne 2008, France (£45, Sainsbury's)

The newest addition to their Grand Vintage collection, according to Benoit Gouez, Moet & Chandon's chef de cave, the 2008 "embodies the most remarkable wines from an exceptional year in Champagne". Extremely fresh and lively, layered aromas of acacia, brioche and citrus notes are followed by succulent flavours of ripe stone fruits. The chardonnay, pinot noir and meunier would have gone through a rigorous selection to create this elegant expression.
:: Dom Ruinart 2004 Champagne, France (£125, Majestic)
According to Ruinart, 2004 was a "truly healthy harvest and September was a dream" in Champagne, as this great vintage proves. Made from 100% grand crus chardonnay, these fine bubbles are a rare treat. With a bouquet of white flowers, it's complex with yeasty, biscuity notes, vibrant citrus fruits, mineral undertones and a touch of grapefruit on the long, silky finish.
GRACEFUL WHITES
:: Waitrose Dry Riesling 2015, Moselland, Germany (£7.99, Waitrose)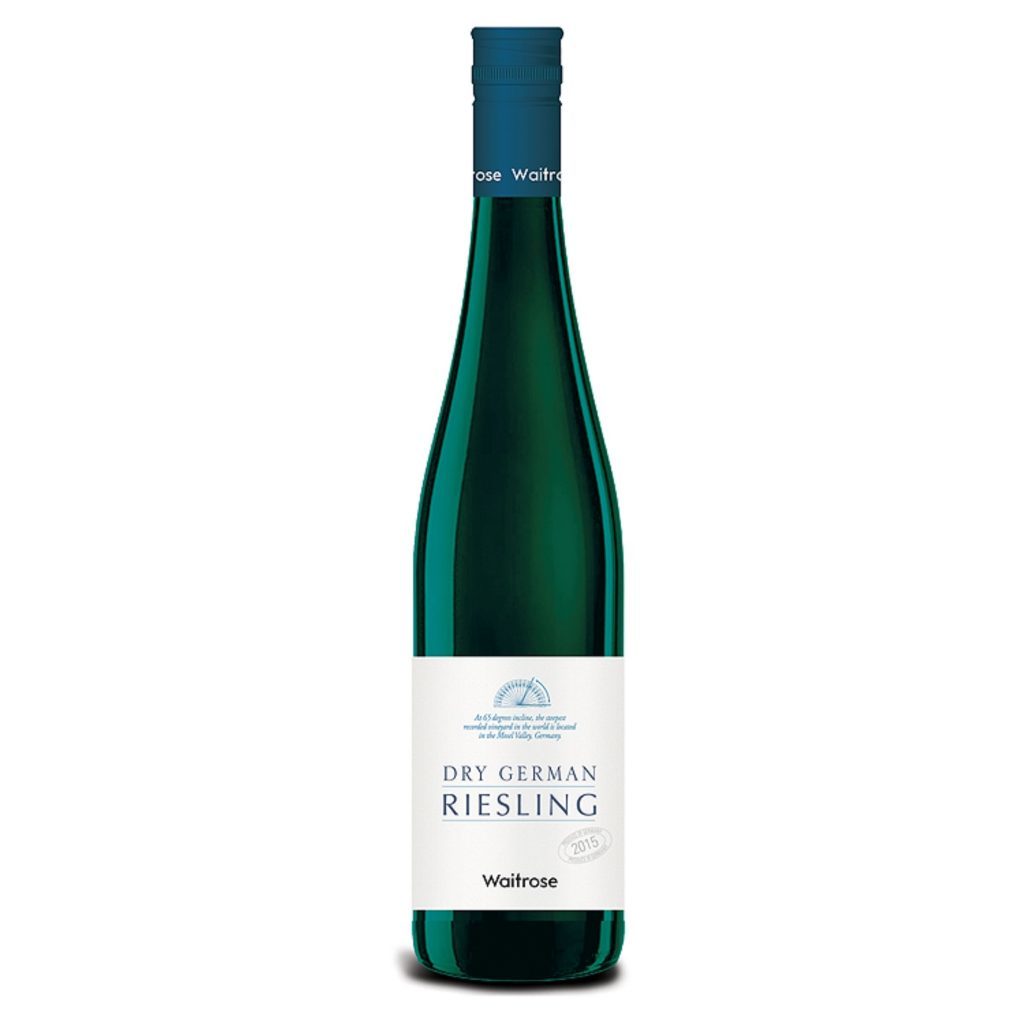 Germany's dry rieslings are increasingly on trend and the best are from the Mosel, Rheingau, Nahe and Rheinhessen region, which experienced a very hot summer in 2015. Incredibly versatile and food friendly, this is a well structured, crisp and racy riesling with honeyed aromas and ripe acidity.
:: Tikohi Pinot Gris 2015, Marlborough, New Zealand (£11.99, www.laithwaites.co.uk)

"2015 was a stunning vintage," says Dan Parrott, Laithwaite's wine buyer, "while Marlborough basked under blue skies throughout summer, the fruit on the vines was developing into some of the best seen in a number of years. Quantity throughout the region in 2015 may have been down 20 – 25%, but quality was the real winner in Marlborough last year." Off dry and exotic with delightful pear-scented aromatics, the generous apple, pear, nectarine and citrusy flavours are balanced by refreshing acidity… a far cry from its neutral Italian cousin, pinot grigio.
RICH REDS
:: Dourthe Reserve Montagne Saint Emilion 2014, France (£11.49, Waitrose)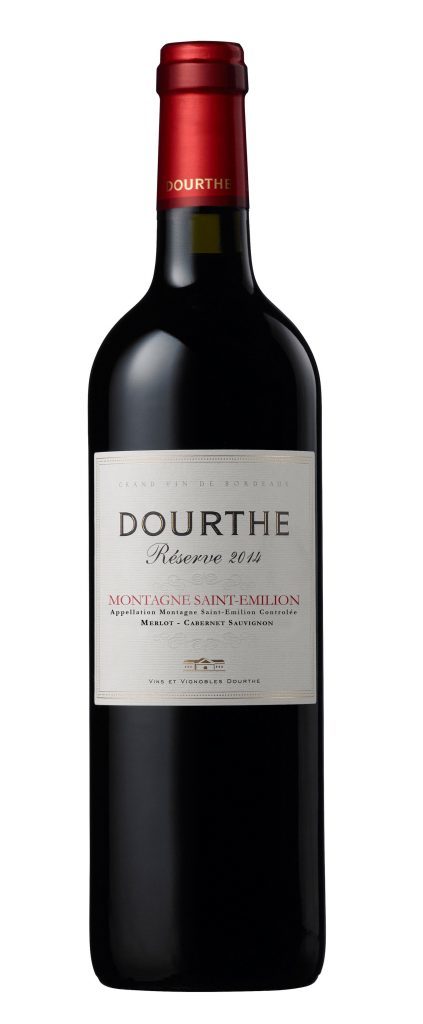 "The 2014 vintage will be remembered as a classic vintage of great quality for its fresh, elegant and refined character," says Patrick Jestin, CEO of Dourthe, which owns nine properties in key appellations in Bordeaux. "The vintage marks a major new chapter for our estates where we maximised the potential of each terroir so that the wines reveal the true character of their place of origin with even greater clarity than any other vintage." Marked by soft red berry fruits and spice, it's merlot dominant and a good autumn sipper.
:: Chateau Haut Gleon Rouge 2013, Corbieres, France (£21.99, www.finewinesdirect.uk.com)

The price may seem a little stiff, but Haut Gleon is 'one of the jewels in the Languedoc's winemaking crown'. While the summer months were hotter than average, the nights remained cool and helped produce aromatic, fresh, elegant and well-balanced wines, and the estate describes the grapes as "exceptional in 2013". An inky black beauty, it's intensely aromatic with dense forest fruits, herbs, earth and spice, ripe tannins and a generous, long finish. Just gorgeous.
BEST BUY

Oktoberfest comes to Camden Town Brewery… In honour of the craft brewery's love affair with all things German, Camden Town have launched Camden Town Oktoberfest Lager (£3.88 from £4.85, 50cl, 5.7% abv, www.beerhawk.co.uk) to celebrate the world's largest beer festival. A limited edition inspired by Bavaria, it combines the brewery's crisp Hells Lager with ingredients from the region to create their new, single batch seasonal beer.
LIQUID NEWS
Cap the measure… Morrisons have launched a carry pack with four bottles of Argentinian malbec sealed with a beer-style crown cap, keeping the liquid inside fresh and fruity.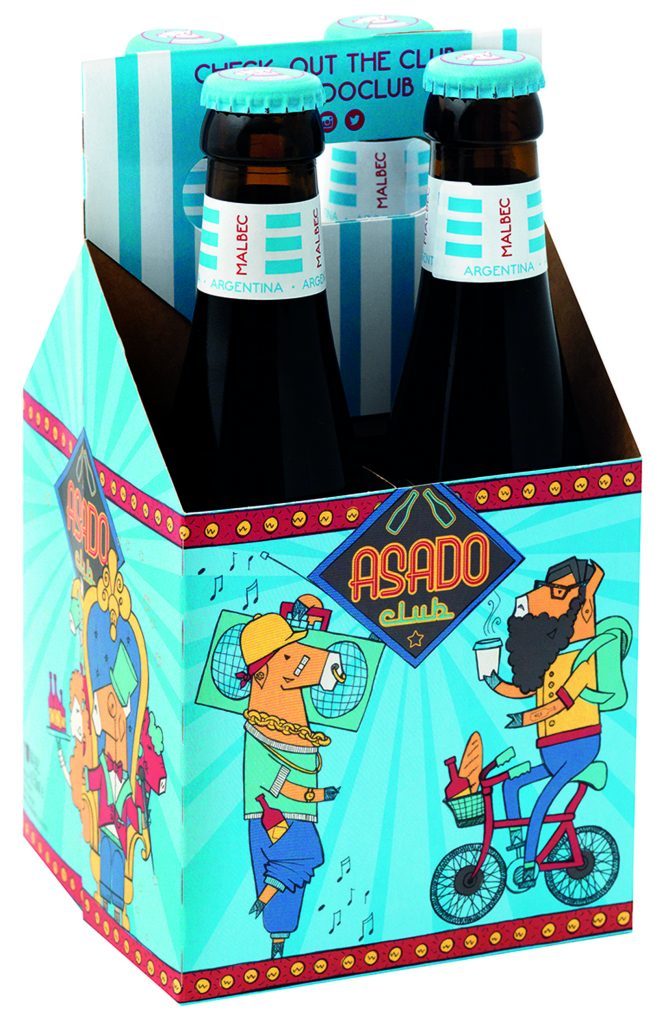 Asado Club Malbec (£10, 4 x 250ml bottles, Morrisons) is designed for easy drinking, making wine 'more straightforward and less pretentious', and the bright cartoon party packaging sends a clear message this wine is to be shared, taken to a party, or enjoyed with friends.
"Choosing wine isn't always an easy task, even for someone who knows a lot about it, so when customers told us they were confused by the wine aisle and didn't understand the wording on the labels, it wasn't surprising really," says Andrew Ingham, Morrisons wine buyer. "With this wine there's no messing, no fuss, and we're really excited to see how it goes down."
The clever design also means you can have a large glass of wine without being tempted to have a top up from the bottle, and losing track of how much you've had. But if you really love its easy drinking style, the full 75cl bottle (£9) is also on shelf.